Buhari's Son Appears In Public For The First Time
Yusuf, the son of the president-elect, Muhammadu Buhari, has appeared for the first time to the public, as he arrived in the country from the United Kingdom together with his father in the early hours of today, May 28.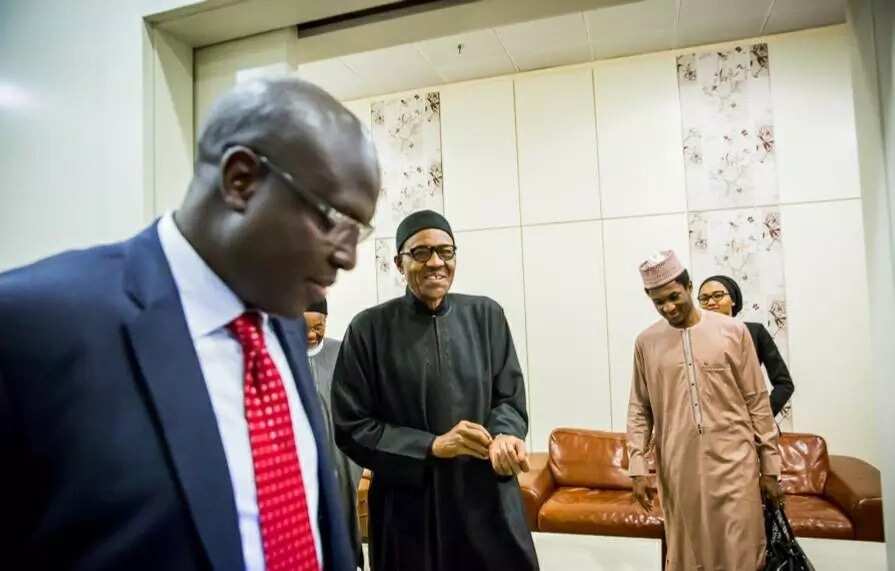 Yusuf is the son of Hajiya Aisha Halilu, the second wife of the president-elect.
Buhari is divorced from his first wife Safinatu, with whom he had five children, and married Aisha, 44, in 1989. They also have five children together.
She is a Fulani from Adamawa state. Buhari and Aisha have only one son, Yusuf: the others are girls.
READ ALSO: Buhari Pictured In Economy Class Of British Airways
Yusuf bears a striking similarity to his father and appears to also have his jovial humour.
His first appearance broke on the internet. The girls are asking why the presidential campaign of the All Progressives Congress was hiding him so long.
Read their reactions below:
READ ALSO: Film "Buhari My Hero…" To Be Screened In Lagos, Abuja
Recently one of Buhari's beautiful daughters Zahra surfaced on the internet and the resulting effect was absolutely surprising as she really broke the internet.
Source: Legit.ng