Electricity Tariff Increase: NLC to Embark on Nationwide Strike
The Nigeria Labour Congress has condemned the rumoured approval to Electricity Distribution Companies (DisCos) to hike electricity tariff
Ayuba Wabba, the president of NLC, warns that it will not hesitate to deploy industrial mechanisms should the speculation become a reality
The Nigerian Electricity Regulatory Commission (NERC) had directed DisCos companies to increase their tariffs effective from September 1
Abuja - The Nigeria Labour Congress (NLC) has warned that it will embark on a nationwide strike if the speculation about an increase in electricity tariff becomes a reality.
The president of the NLC, Ayuba Wabba, gave the warning on Wednesday, September 1, via a statement in Abuja, The Nation reports.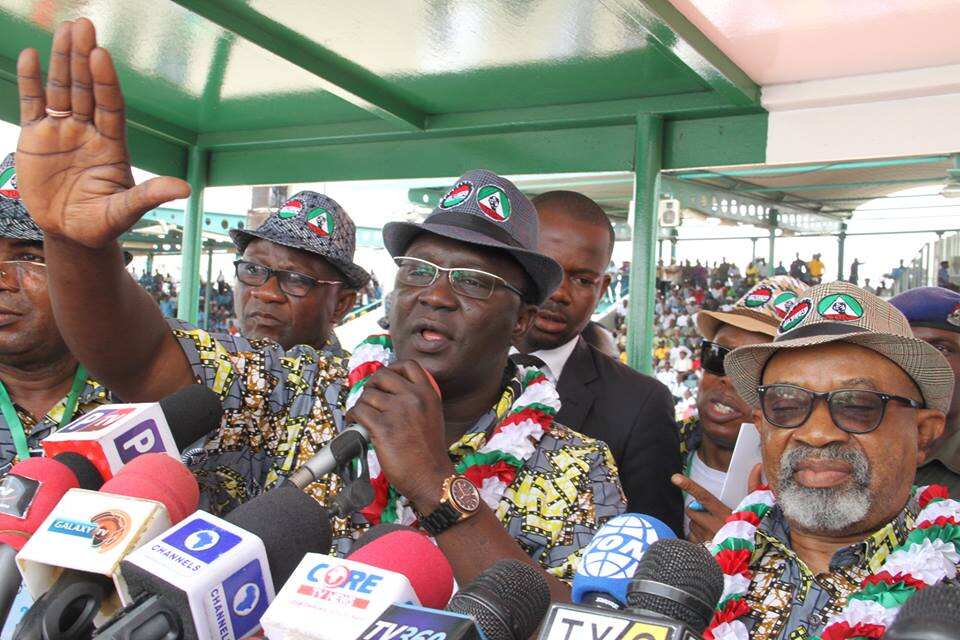 Wabba made the statement amid fresh plans to grant approval to Electricity Distribution Companies (DisCos) to hike electricity tariff.
According to the union, it will deploy the industrial mechanisms granted in labour laws for the defence of workers' rights to resist an increase in electricity tariff, ThisDay added.
Wabba said:
"We, however, find it prudent to put you on notice should government make true the swirling speculation by approving an increase in electricity tariff. Organised Labour will be left with no option than to deploy the industrial mechanisms granted in our laws for the defense of workers' rights.''
He went on to remind the minister about the federal government/organised labour committee agreement on electricity tariff to freeze further increase.
Back in 2020, the committee agreed to freeze electricity tariff until it concluded its work and report were adopted by all the principals in the committee.
FG imposes fresh electricity tariff Increase, announces date for full implementation
Earlier, the federal government through the Nigerian Electricity Regulatory Commission (NERC) directed DisCos in the country to increase their tariffs effect from September 1, 2021.
The increment was confirmed in a document from the Eko Electricity Distribution Company, dated August 25, 2021, with reference number 023/EKEDP/GMCLR/0025/2021.
The document stated that the tariffs would increase between N42.44 to 58.94 depending on their class. The new increment is expected is to remain implemented till December before a further increase in January 2022.
This will cause serious pains to Nigerian, NLC kicks against electricity tariff Increase
Meanwhile, the deputy president of the NLC Joe Ajaero has queried the recent increase on electricity tariff.
Ajaero, who was a guest on Kakaaki, AIT's breakfast show on Tuesday, August 31, urged the federal government not to increase electricity tariff.
The chairman comenting further, said he wondered why NERC was considering another tariff increase when the wages of workers have remained unchanged.
Source: Legit.ng