House of Reps Asked to Change Nigeria's Name to United Africans Republic
- The House of Representatives on Wednesday, June 2, received a proposal to change Nigeria's name
- The proposal was submitted by Adeleye Jokotoye, a tax consultant in Lagos, who suggesting United Africans Republic as the country's new name
- Jokotoye argued that the new name will foster togetherness and peace across all agitating regions of the country
PAY ATTENTION: Join Legit.ng Telegram channel! Never miss important updates!
Lagos - Adeleye Jokotoye, a tax consultant in Lagos has sent a proposal to the House of Representatives to consider changing Nigeria's name to the United Africans Republic.
Jokotoye submitted the proposal to the House's committee on constitution review on Wednesday, June 2.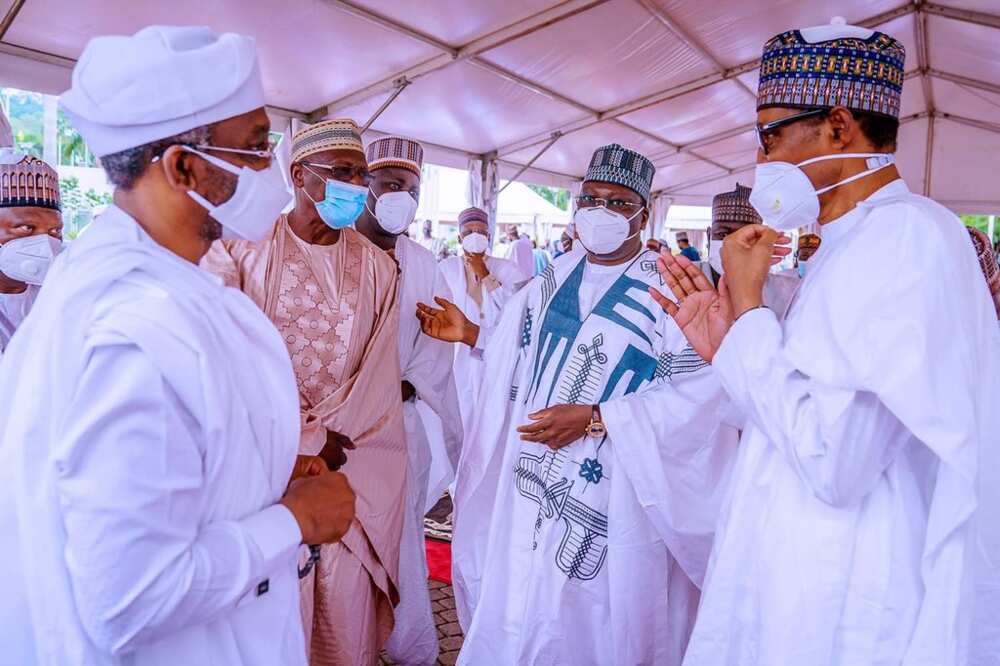 He argued that changing the name Nigeria which was coined by Flora Shaw, the wife of Lord Lugard, will make for national unity and peace, The Cable reports.
Jokotoye went on to state that even the Bible shows that God is very much in support of name change.
Explaining more, he said his reason for the proposal is to bring about a new beginning for the country both physically and psychologically.
His words:
"The significance of name change cannot be overemphasised. Even God our father, in the Holy books, changed names of prophets e.g. Saul to Paul, Jacob to Israel, etc. The reason for name change is to physically and psychologically reflect a new beginning.
"Thus, at this crossroads in our history, it is mandatory that we change our name to reflect a new beginning which will be ushered in with a new constitution. The word 'Africa' is a Greek word meaning 'Without Cold'. Africa was originally called 'Alkebulan', meaning 'Mother of Mankind' (Garden of Eden).
"Alkebulan is the oldest and the only word of indigenous origin used by Moors, Nubians and Ethiopians. So, if we like, we can go a step further and name our nation, United Alkebulan Republic (meaning 'United Mother of Mankind Republic)."
This new talk about name change for Nigeria has sparked reactions from Nigerians, one of them being Timi Dakolo, a renowned musician.
Dakolo is worried about what will happen to his song titled Great Nation if and when the change is implemented.
Some Nigerians have expressed other worries over Jokotoye's proposal and what will result from the name change eventually.
Read tweets below:
Meanwhile, Governor Abdullahi Gnaduje at the commencement of the public hearing for review of the constitution in Kano, Kaduna, Jigawa, and Katsina, spoke on the expectations of the international community from Nigeria.
PAY ATTENTION: Install our latest app for Android, read the best news on Nigeria's #1 news app
According to Ganduje, the world would only recognise a united Nigeria, not a divided entity whose centre could not hold.
The Kano governor noted:
"When we are united, we will not only remain stronger but a lot more recognized by the global community."
Source: Legit.ng