Small Business Owners Lament Impact of Ramadan on their Sales
- One of the small business owners discovered her customers were majorly Muslims after sales dropped
- The entrepreneurs said demands have declined as Muslims no longer eat as much, neither do they eat out as usual
- The Ramadan period has made Muslims eat less and fast more, and also changed their period of eating
PAY ATTENTION: Join a community of CEOs, founders, and decision-makers: subscribe for a free monthly business newsletter Digital Talks and succeed BIG!
It took the Ramadan period for Mutiat Yusuf, a wine store owner, to discover majority of her customers are Muslims after sales dropped following low patronisation since the start of Ramadan.
Yusuf said sales dropped considerably low since third week of April, and has been struggling to make sales from her alcohol brands, as demands have shifted towards non-alcoholic products.
Bottle water and soft drinks have become her best selling products during this period, relegating Whiskey, Vodka and other premium brands that topped sales post-Ramadan:
"Ramadan has really affected sales because demand of alcoholic drinks are very low compare to other previous months.
Like I said earlier, demands on alcoholic drinks are very low because most of my customers are Muslims, they won't drink neither buy for someone. The products on demand now are non-alcoholic wine, beverages and water and this is because all those doesn't contain alcohol." She told Legit.ng.
Commenting on how she has managed the drop in sales, Yusuf said:
"I tried as much as possible to double the quantity of the beverages and water I sell. For instance, before Ramadan I can buy 5packs of chivita and 20 bags of waters which doesn't last till 5days most time, but now I have doubled the bags of water I buy like the beverages because people tends to buy that more than the alcoholic drink."
She has been operating her wine store since 2019 after she couldn't secure a private sector job. Since Yusuf began her entrepreneur career, her enterprise has been affected by two challenges that are beyond her control.
The first was the nationwide lockdown induced by COVID-19 pandemic in 2020, and fast forward to 2021, her business has again been impacted, but this time, by Ramadan.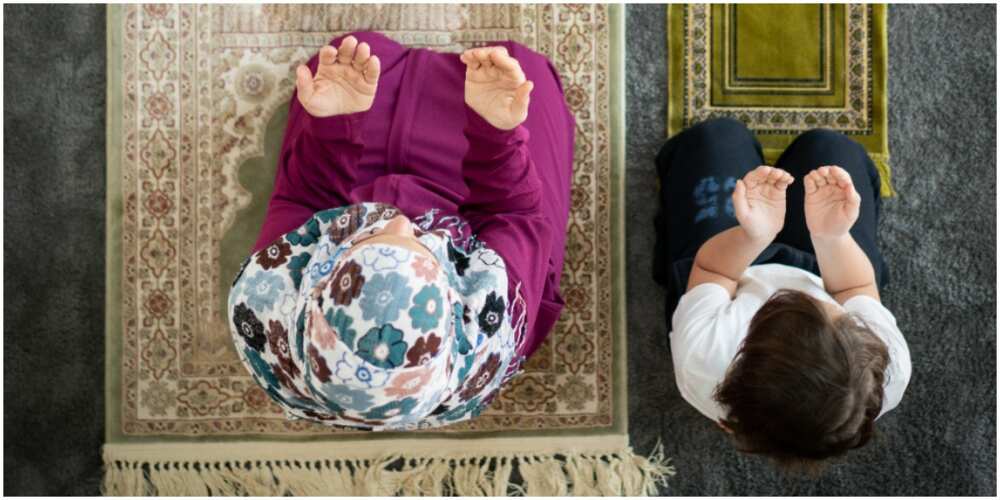 Ramadan is a holy period for Muslims across the world, as they eat less and fast more. It takes 30 days before the fasting ends - that means Yusuf's wine business has until May 13, 2021, before sales recover fully.
But Yusuf isn't the only small business owner affected by the holy period. Ngozi Chijioke, a caterer, also lamented her sales have been low, as her customer base have depleted since the fast started.
She now tends to non-Muslims, as the fast compels Muslims to eat as late as 7pm, and as early as 5am. This means during the day, customers that patronise Chijioke do not have Islamic believe.
"Sales have dropped, but I understand why. It happens every year. Once Ramadan ends, I'm sure they would start patronising again."
While these small business owners have been at the receiving end of the Ramadan period, one Coco and Akara seller, who spoke on condition of anonymity, said business has been booming.
She previously sells her food during the day, but since Ramadan started, the Akara seller has changed the period her business start to night - and she's been recording high sales.
Meanwhile, Legit.ng had previously reported that sacked First Bank chairman, Ibukun Awosika, defended her action and that of the board that led to the sack of Sola Adeduntan, who has now been reinstated.
Awosika said all her decision as chairman of the commercial bank were made in the interest of the lender and the account holders, as well as shareholders.
She maintained her stance despite the Central Bank of Nigeria sacking her and the board of directors for the dismissal of Adeduntan eight months before his tenure ends.
Source: Legit.ng