In Another Country, Pantami Would Have Resigned, Williams Says
- Pantami has been asked to resign following his alleged support of extremists
- According to Dayo Williams, if the minister is from some other countries, he would have resigned immediately
- However, he said because it is Nigeria, there are people ready to defend the minister no matter his offfence
PAY ATTENTION: Join Legit.ng Telegram channel! Never miss important updates!
The refusal of the embattled minister of communication and digital economy, Dr. Isa Pantami to resign has been condemned by a social critic, Dayo Williams.
Williams who spoke with Legit.ng argued that if the minister happened to be an American or European, he would have resigned immediately without any one asking him to do such.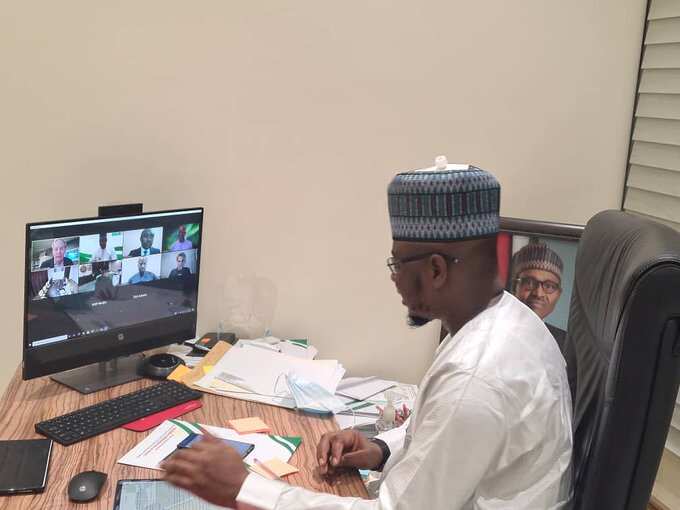 According to Williams, when things like this occur in western country, such a person would apologise before tendering his resignation.
He said such is not the case in Nigeria where there are always ready-made people who are ready to defend any manner of actions with different narratives.
He wrote:
"Were Isa Pantami an American or European, he would have resigned by now without anyone prompting him.
"Over there, when your past misdeeds catch up with your present, such persons simply organize a press conference where they first apologize before they tender their resignation. The end. No long story.
"You won't see any religious group or ethnic assembly or some amorphous intellectuals come up with any sort of defence for the person."
Going further, he revealed that the practices being followed in western countries are simply the best.
"They simply follow best practices. And that's why they are a lot better than us in almost all ramifications. Yet they are less religious than us. Ours is faux religiosity a lot of the times, though.
"Here in Nigeria, when your odious past catches up with your present, the enablers of bad behavior will say you misbehaved in the past because you were naive, less intelligent or too emotional. End of matter!
"You can be a mass murderer in the past and still occupy sensitive positions in public office in Nigeria later in life. You will always have a ready army of sympathizers and defenders.
"In any case, is there any distinction between an actual mass murderer and the one who triggers it through his utterances? Without a trigger, there'll never be an action. Nigerians are a unique lot."
Meanwhile, President Muhammadu Buhari, through one of his media aides, Garba Shehu, on Thursday, April 22, gave a crucial response to the widespread call among Nigerians for the sack of Isa Pantami the minister of communications and digital economy.
The presidency's unflinching position is that President Buhari is not considering the removal of Pantami from office as requested by many sections of the Nigerian populace.
In fact, the president has made a statement of defence for the minister, explaining why he should retain his seat.
Source: Legit.ng