Hamzat Lawal Says FG Got Handling of COVID-19 Palliatives Wrong
- The federal government has been questioned over the way it handles social intervention schemes
- A member of an NGO, Hanzat Lawal, recommends better ways of handling COVID-19 palliatives
- Hanzat advocates for technology-driven social schemes
PAY ATTENTION: Join Legit.ng Telegram channel! Never miss important updates!
The Chief Executive Officer (CEO) of Connected Development, Hamzat Lawal, has faulted the manner the federal government handled COVID-19 palliatives.
Connected Development is a non-government organization (NGO) whose mission is to empower marginalised communities in Africa.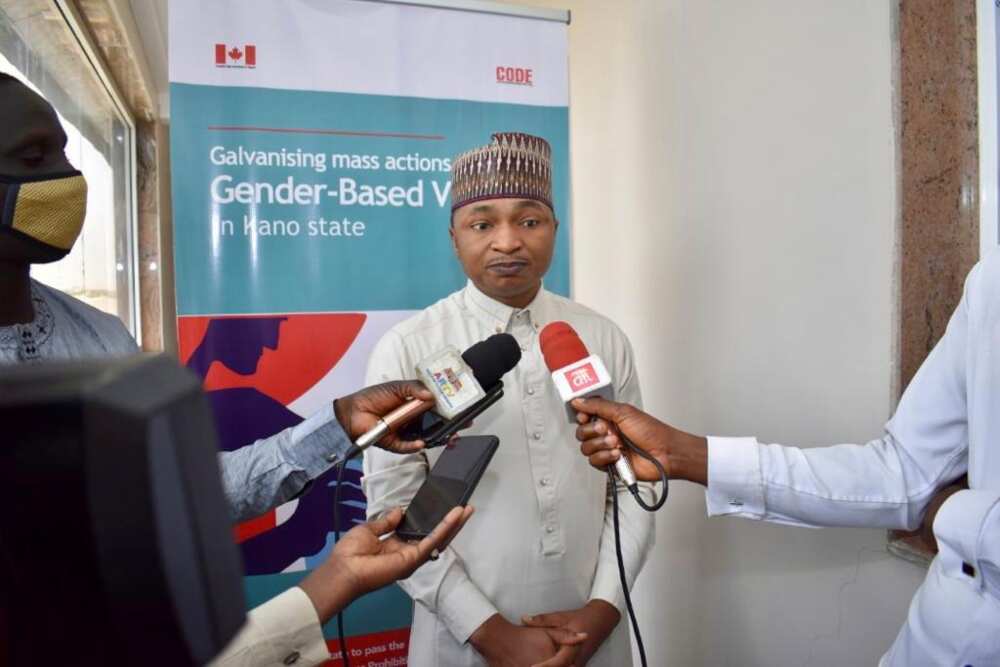 Hamzat stated that citizens at the grassroots only hear about palliatives on the TV or radio but do not receive any economic assistance on the ground.
He made this claim while addressing journalists during a Covid- 19 Transparency and Accountability Project, co-hosted by Connected Development and BudgiT in Abuja.
He said some citizens who were beneficiaries of the federal government social schemes such as conditional transfer and homegrown school feeding programme received less than what they were expected to get.
Hamzat noted that technology should have played a big role in the conditional transfer programme of the government.
PAY ATTENTION: Install our latest app for Android, read the best news on Nigeria's #1 news app
According to him, the funds should have been disbursed through bank transfers and not through hand payment.
He said:
''When you withdraw billions of naira in cash and then you count and give people by hand are we moving forward or backward as a country? Technology will make this easier and we have block chain technology.''
He questioned why Nigeria was not imitating countries in East Africa that use the mobile platform to give social grants to citizens.
The official argued that cash payments by hand works against the cashless policy and creates room for corrupt practices.
Meanwhile, there is hope that Nigeria will have its own COVID-19 vaccine. This is according to Vice President Yemi Osinbajo.
According to the VP, a private university in Osun state is already working on producing the vaccine.
Specifically, he said the Redeemer's University, Ede, Osun state, is on top of the situation, Punch reports.
Source: Legit.ng