We Resisted Governors Appeal to Borrow from CBN, Finance Minister, Ahmed
- Finance minister says Nigerian governors tried to force FG to obtain loan from the CBN
- The central bank of Nigeria and the minister had been dragged into allocation issue with governor Godwin Obaseki
- Ahmed Zainab said the governors were told to go manage the allocation given rather than asking for loan
PAY ATTENTION: Join a community of CEOs, founders and decision-makers: subscribe for a free monthly business newsletter Digital Talks and succeed BIG!
The Minister of Finance, Budget and National Planning, Zainab Ahmed, said the Federal Government turned down suggestion by the state governors to borrow from the Central Bank of Nigeria (CBN).
Ahmed's statement comes amid accusation that the government and CBN printed N60 billion notes to pay the state governors for shortfall of the federation account allocation committee (FAAC) in March.
The FAAC was short by N50 billion, and Bayelsa State governor, Godwin Obaseki, alleged that the apex Bank had to print new naira notes to make up for the balance which was given to the states.
According to Ahmed, governors made a request that the central bank be approached for financial support, but the governors were told to manage the allocation despite the shortfall, so no new currency was printed to augment the shortfall.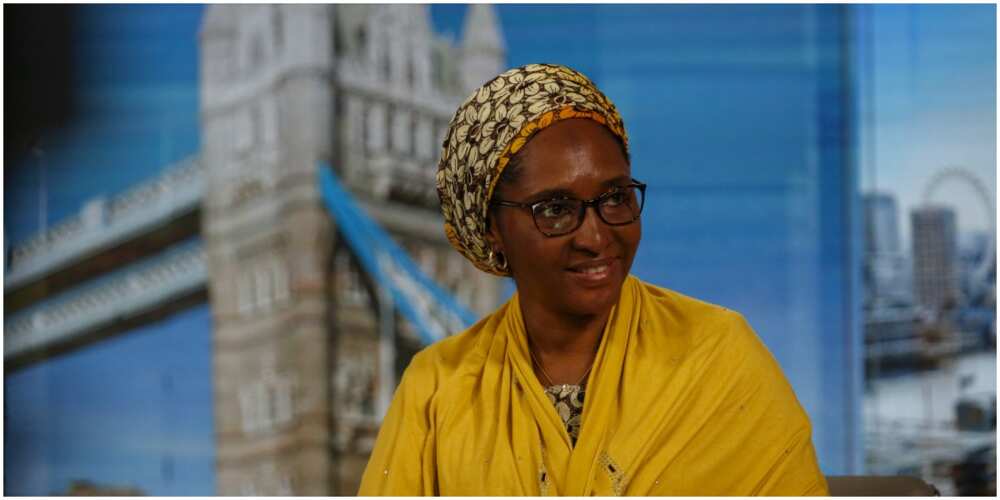 "It is a difficult time, I can explain to you how difficult it is not just for the federal government but also for the states, we see increasing reduction in our FAAC revenue," she said.
"In the month of March, we had a shortfall of FAAC that is almost about N50 billion and we did not have enough accrued in any of those accounts, the states to be honest wanted us to borrow from the Central Bank, but we resisted, we just told everybody to go back to live within what they had.
"So it was very surprising for us when we heard a sitting governor saying that CBN has printed money for FAAC, that was very unfortunate because it is not true." Ahmed told Nigeria Television Authority (NTA).
Meanwhile, Legit.ng had earlier reported that Association of Bureau De Change Operators of Nigeria told the Central Bank of Nigeria to stop cryptocurrency from taking over the remittance market.
ABCON said the remittance market has been experiencing reduced money transfer due to the rise in cryptocurrency usage. The association said Nigerians are now using bitcoin to transfer money rather than forex.
It was stated that the old transfer system of banks is discouraging the use of official channels to transfer money from abroad and the CBN need to create policy to stop cryptocurrency from disrupting the forex market.
Source: Legit Newspaper