Opinion: PDP a party in chaos and the thorny road to 2023 by Umar Sani
Disclaimer: The views expressed in this interview/article are the author's own and do not necessarily represent the editorial policy of Legit.ng.
Your own opinion articles are welcome at info@corp.legit.ng — drop an email telling us what you want to write about and why.
Contact us if you have any feedback, suggestions, complaints or compliments. We are also available on Facebook and Twitter.
Editor's note: In this article, Umar Sani, a former senior special assistant to ex-vice president Namadi Sambo on media and publicity, x-rays the crisis rocking the Peoples Democratic Party (PDP) and its chances in 2023.
PAY ATTENTION: Join Legit.ng Telegram channel! Never miss important updates!
The significance and relevance of Kaduna state in the scheme of things nationally and internationally cannot be overemphasized.
A smooth sailing and the wise saying goes thus that whenever Kaduna sneezes the North catches a cold. The APC as a political party nationally has failed woefully but certainly not in Kaduna state.
A diehard PDP stalwart that I am, I refuse to close my eyes to the giant and significant strides of Gov Nasiru El-Rufai in Kaduna state. Three significant areas are worth examining, mentioning and commending.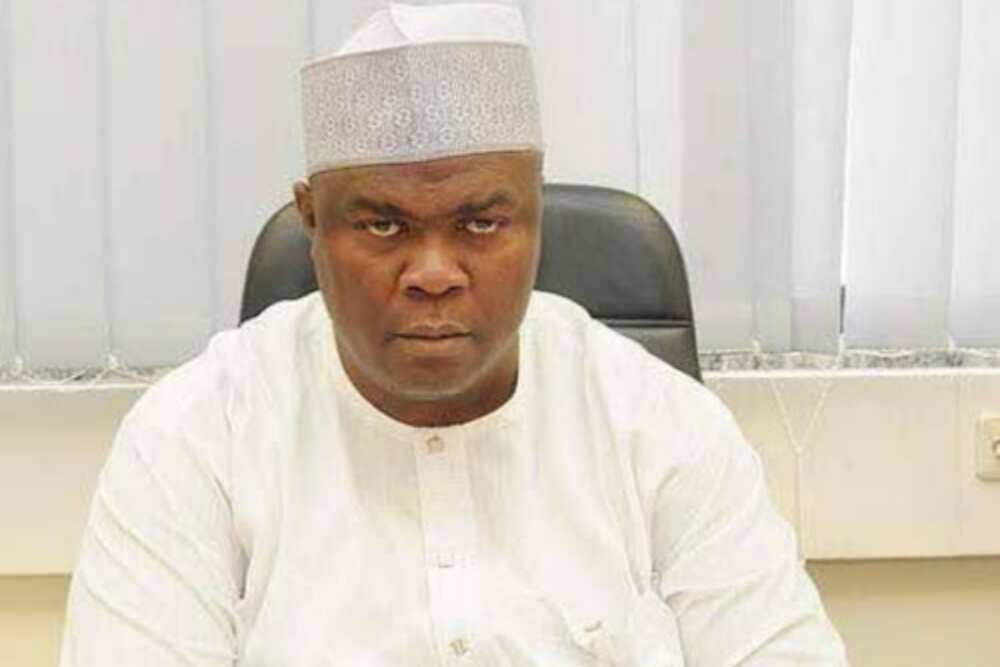 The ease of doing business has been made possible by his simplistic and cost-effective policy direction in terms of land administration and management.
The acquisition, documentation, and efficient release of land titles without stress has been enhanced. The bureaucratic bottlenecks associated with the acquisition of a certificate of occupancy (C of O) have been dismantled and the inherent corruption associated with such unholy conduct has completely been eliminated. Infrastructural development is at an all-time high and the speed with which such services is being rendered or delivered is highly commendable.
Worthy of note and mention is his virtuoso skills and shrewdness in his desire to generate revenues internally and make the state self-sufficient and reliant without over-dependence on the statutory allocation from the federation.
A state previously with the highest internally generated revenue of about #900m monthly during the PDP years is now able to generate over #3billion monthly from several sources such as land administration, vehicular licensing and fees, taxation and fines, reduction in staff wages and emoluments and other incidental revenue sources that help to boost the state's IGR.
The Urban renewal program has largely been criticized more out of ignorance of its holistic context than the knowledge of its intended plans, strategy, content and conclusive actions. To me it is working and prospering in terms of visibility and the fulfillment of electoral elasticity.
However, it will be foolhardy to say that deficiencies and human weaknesses have not been observed in the course of the management and administration of the state. The Politics of exclusivity of a certain segment of the state on the basis of religion than on the need to harmonize and unify the state is a significant minus for the administration.
The excessive reduction in staff strength of both the state and local government administration without corresponding compensation readily comes to mind, the incessant demolitions of commercial sources of family revenue without alternatives, the interference with a well-structured chieftaincy and deposition laws and its generation of bad blood among and within the citizenry.
Improper attention and compliments to internal security and failure to resolve lingering security challenges occasioned by communal and intra-ethnic conflicts are worrisome.
Finally, the welfare of the people which is the primary purpose of government has not received the needed and desired attention.
On the whole generally, the El-Rufa'i administration has thrown a big challenge and will leave a huge deficit difficult to fulfill.
A political party I so much cherish and adore is enmeshed in an internal political crisis of unimaginable proportions and it's leaders both nationally and in the state are living in denial. They wish that they will one day wake up and boom it all disappears like it is from a wild dream.
PAY ATTENTION: Install our latest app for Android, read the best news on Nigeria's #1 news app
Those perceived to be aspirants to the gubernatorial race are more or less engaged in assuaging the egos and temperaments of the injured while forgetting that litigations have permeated all strata of the polity such that those seeking for justice outweigh those begging for peace. The road to perdition may be thorny and simplistic but the surest way to prosperity is justice.
The winner take all syndromes can never help the party prosper rather it will reduce its electoral fortunes in the years to come which will make or mar the party in the long run. The electorates are sympathetic but the glutinous, egoistic and larcenous persons masquerading as its leaders are hell-bent on maintaining a status quo that serves nobody any good.
Herein lies the responsibility of the Bukola reconciliation committee to attain and achieve a monumental feat by ensuring equity, fairness and justice which is the only solution to the resolution of the current political impasse, doing so will restore our lost glory and bring the state back to its winning ways.
......
Wale Akinola is a passionate journalist and researcher. He works as a senior political/current affairs editor at Legit.ng. He holds both B.A and Master's degree in Communications and Language Arts from the University of Ibadan. He also holds a Diploma Certificate in Peace Journalism. He has over 15 years of work experience in both print and online media. He derives joy in keeping the public abreast of current happenings locally and internationally through his writings.
Source: Legit