I met him 20 years ago when he had only two shirts and two trousers, woman's story causes massive stir
- A married woman identified as Olayinka Oyetunji has taken to social media to dish out some relationship goals
- She recalled how she met her husband some 20 years ago when he wasn't well to do
- Olayinka said that the first career decision everyone must make is on who to settle down with
PAY ATTENTION: Join Legit.ng Telegram channel! Never miss important updates!
In an attempt to celebrate her relationship with her husband, a lady has caused massive stir on social media.
The lady known as Olayinka Oyetunji took to Linkedln to recount how she met her hubby.
Her husband identified as Toyosi Oyetunji, according to her, wasn't financially stable when their relationship kick-started 20 years ago. And even when they tied the knot six years later, he still didn't have a house or a vehicle.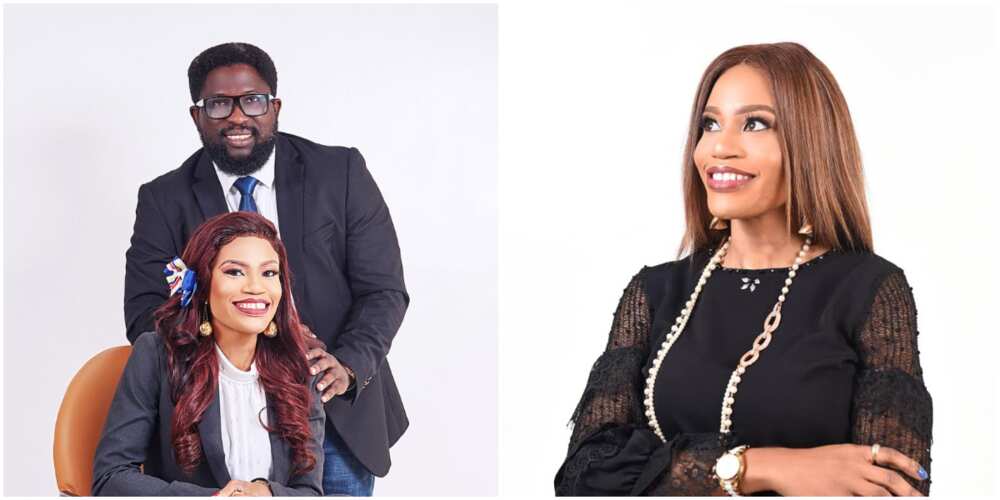 Olayinka said she remained in the relationship because she saw that her husband had the willpower and determination for success.
"I met him twenty years ago when he had only two shirts and two trousers.
"We got married six years later when he had neither a house nor a car.
"But he always had one thing: the passion to see me grow and succeed. He is unrelenting in pushing me to achieve my dreams."
She maintained that people going into relationships need to look beyond the present realities and focus on the vision of the future.
"The things that are eternal are not seen. You need to look beyond the present and see the vision of the future.
"For those in the process of making that lifelong commitment, before you proceed, ask how that person fits into your destination; Because ultimately, that is what will matter."
While her advice was welcomed by many, it didn't sit well with some other persons.
Victor Rotimi Ike reacted:
"That my first career decision is choosing who I marry really struck something in me today which, incidentally, marks my birthday and the beginning of a year or phase when I am beginning to want to settle down with a woman.
"I've heard lots and lots on how critical a correct choice of spouse can be for career growth, but I've never really had it said this way. Whoosh!
"I wish that you two keep getting stronger and better together forever.
"Thank you."
A lady who goes by the name Temitope Okusanya commented:
"Can we please come up with a new "better" line?
"The "I met him with one shirt, two shirts" line is too stale and actually lacks originality.
"Advice noted btw."
Grace Modubu wrote:
"I read the story twice...why how it started and how it ends.When we appreciate people we must do it whole heartedly with respect without making them feel small in the process."
PAY ATTENTION: Click "See First" under the "Following" tab to see Legit.ng News on your Facebook News Feed!
Meanwhile, Legit.ng earlier reported that a young lady identified as Jaynee caused a bit of friction on Twitter after she shared relationship advice.
Jaynee said young women should focus on themselves before finding a man. She listed a few things they could do instead of getting into a relationship. Some of these ideas included studying, finding a better job, finding a skincare regimen, or reading a book.
Source: Legit.ng