50+ cool happy 18th birthday wishes, quotes, images and memes
Is someone you know about to turn 18? Are you looking for a heartwarming way to let them know that you wish them the best as they turn a year older? You have landed on the right page, as right here, you will find all the best happy 18th birthday messages and images that you can send to them.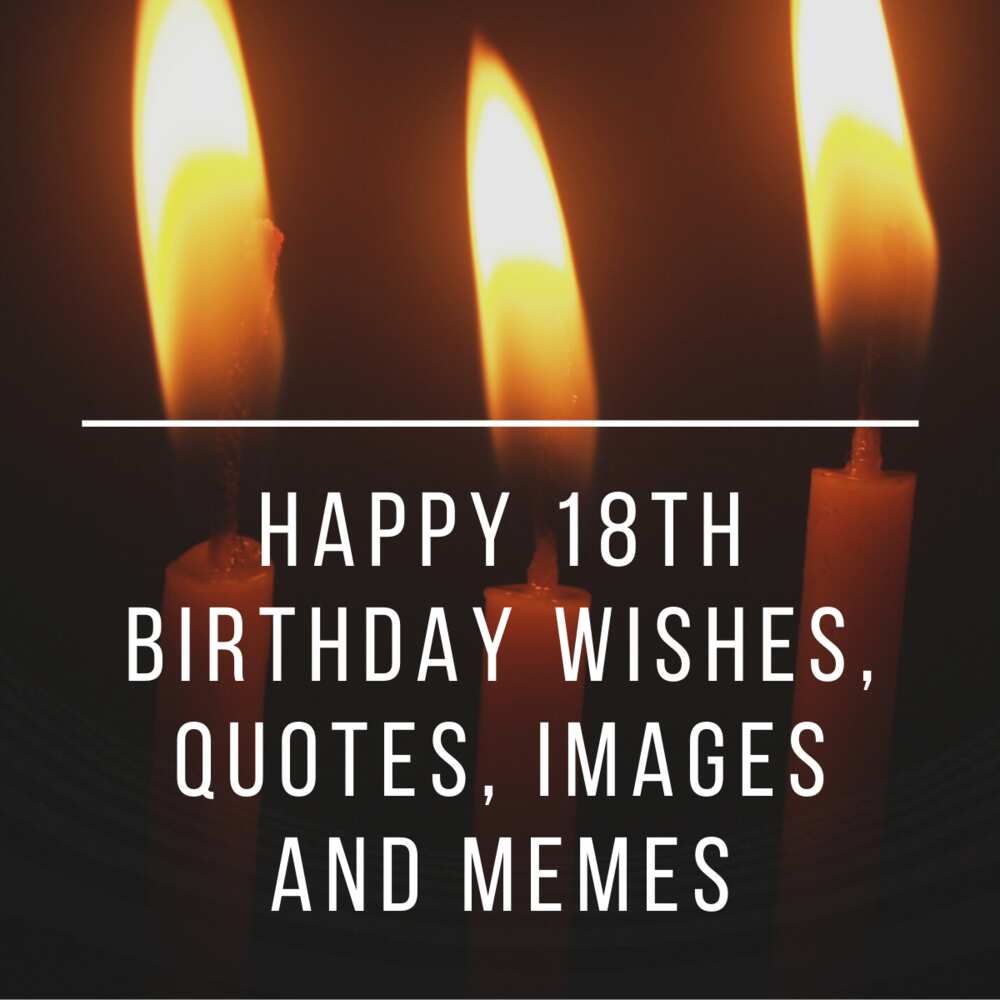 Turning 18 is a big milestone, and it should be treated as such. Show that special person that you remember them on their big day by sending them one of these well-crafted 18th birthday quotes.
Cool happy 18th birthday wishes
What do you say to a friend on her 18th birthday? You can use these quotes to give yourself an idea of what to tell them on their big day.
Happy birthday my dear! Enjoy your sweet eighteen to the fullest. May God bless you today and every day in your life!
Now that you're 18, it's a good time to start looking toward your future. From my vantage point, I see nothing but great things.
The journey of life has just begun for you. Put your worries aside because it's time for a celebration. Happy 18th birthday!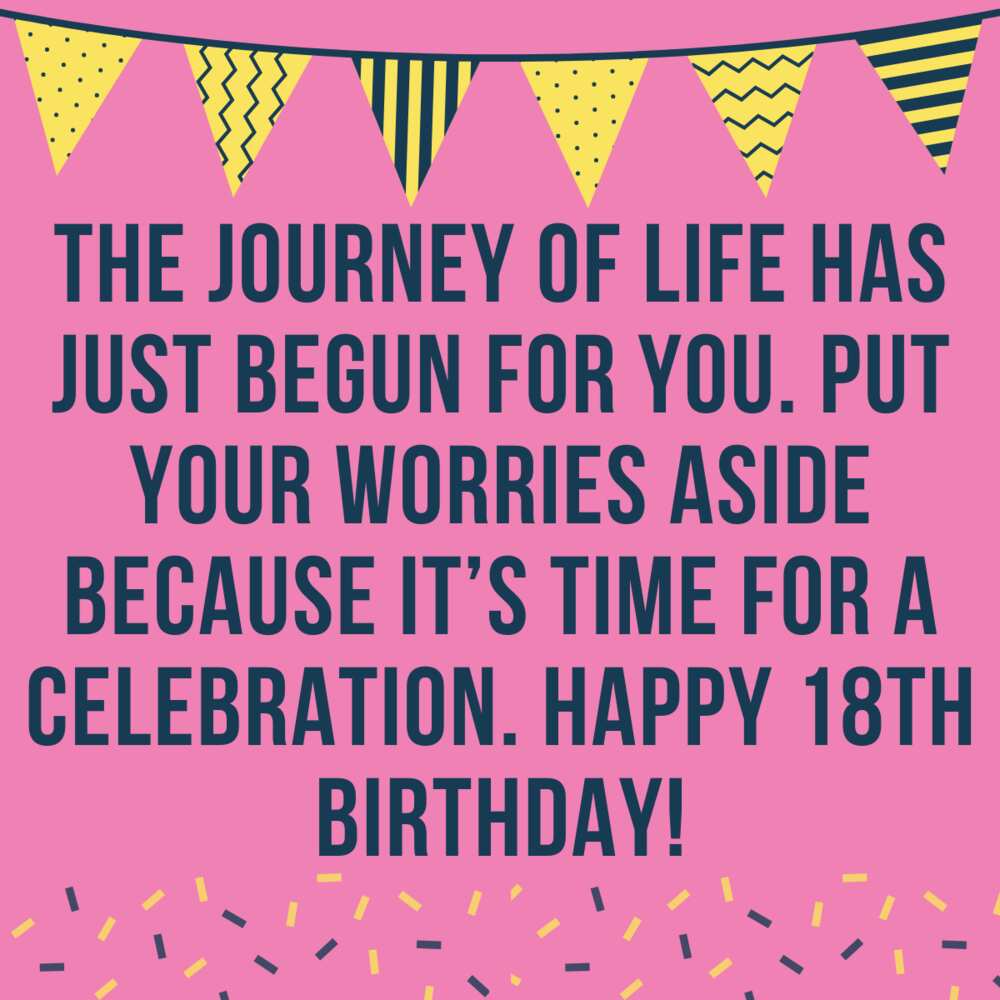 Welcome to adulthood, kiddo.
Congratulations for turning 18! May your future be as bright as your smiles today.
Happy 18th Birthday! You just went from being one of my favorite kids, to being one of my favorite adults!
Wishing nothing but the greatest pleasure for an incredible journey ahead of you. May your wonderful soul be enriched with everlasting youth and wisdom.
On your 18th birthday, my number one piece of advice is for you to take a deep breath, do some reflecting, and make a cool start.
Even though you're officially a grownup, I hope you never lose that childlike sense of wonder, joy, and mischief.
Enjoy the moment, the day, and your teenage years for as long as possible. Wishing you a memorable 18th birthday!
Enjoy this special day with your loved ones and make some truly unforgettable memories because it's the very first day of your adulthood! Happy birthday!
My advice to you on your 18th birthday is: don't be afraid to make mistakes, to fall in love, or to ask for help. Also, save money (less fun but also very important). Happy birthday!
You're 18! How does it feel to finally be responsible for your actions?
Now that you're 18, I'm going to start coming to you for advice. And money. Happy birthday!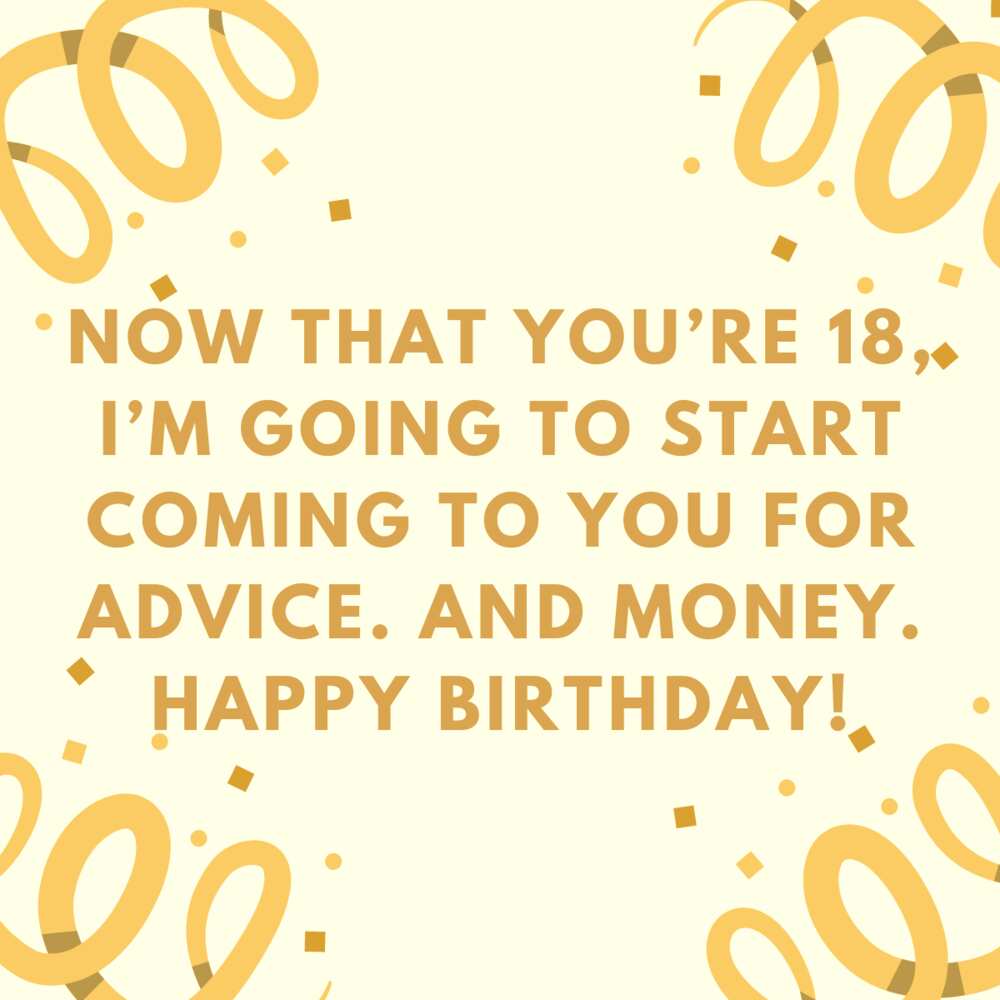 Congratulations to you for entering into a new phase of life where you're allowed to have fun as adults do. Happy 18th birthday!
I'm lucky because today I get to celebrate the life of someone I love very much. As you go out into the adult world, I know that the values you've been raised with won't leave you and that you will bring joy to many. Happy birthday!You are a blessing in my life. Happy Birthday!
You can now vote, get a tattoo and buy a lotto ticket… though I highly recommend doing those things one at a time.
Some of us really thought you might not make it to today because of your reckless childhood. Now that you're an adult, I'm terrified of what you might do. Just kidding! Happy birthday
It may well be your 18th birthday but it's actually the first birthday of your adulthood. Let's go out and have some special time because you deserve it.
These are special years now, where you are neither very, very young nor very, very old. But for you, I hope that they are very, very happy.
Don't get into too much trouble on your birthday. Remember, you're old enough to do time now!
Great! Now I can arrest you legally ;) Happy birthday
God has given me a happy life and a great friend like you. This day is just as special to me as it is to you. Happy 18th birthday dear friend!
You've grown up and now it's time for you to leave the nest. I hope you've been practicing how to fly! Happy birthday, dear one.
Now that you're 18 years old, you're both a teenager and an adult — old enough to move out on your own, yet still young enough to get your parents to do your laundry. Happy birthday!
I like so many things about you, they won't all fit in this card. Just know that I wish you a very happy birthday!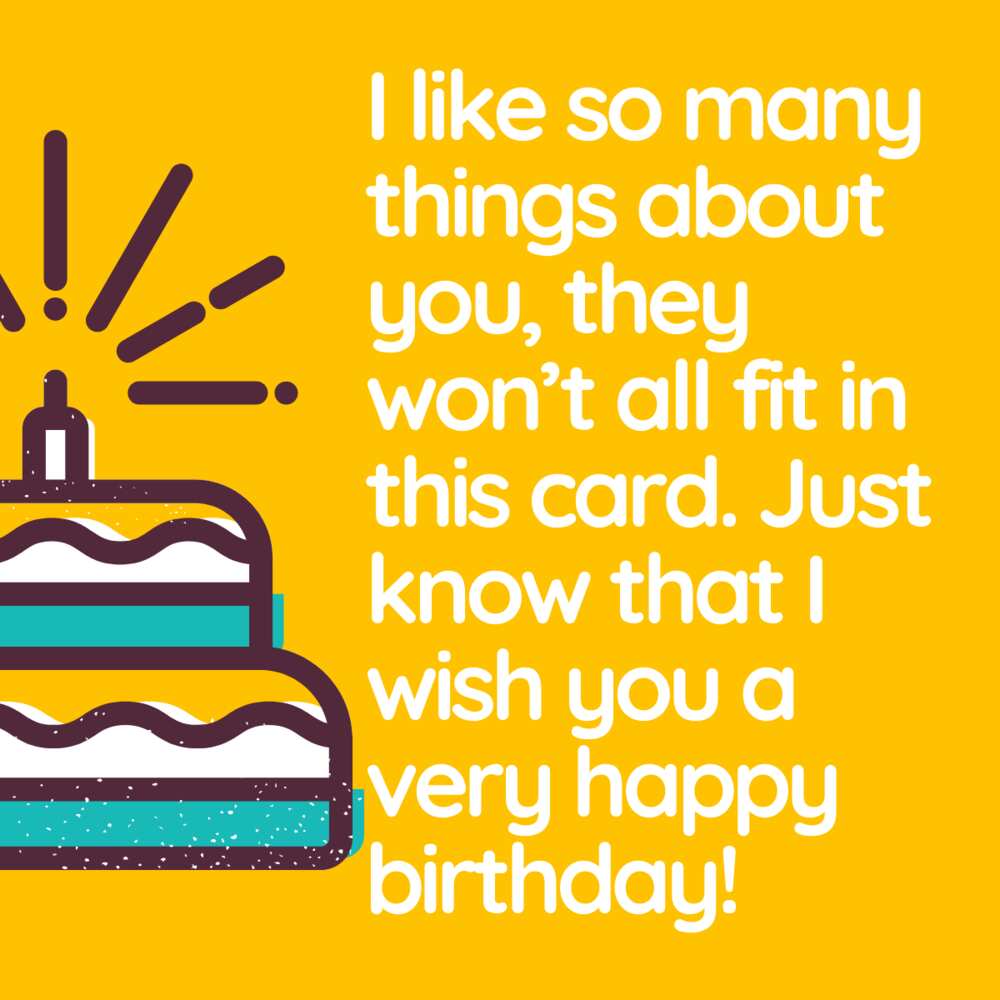 I couldn't imagine growing up with a better friend; you know just what to say to bring my spirits up. Good times or bad, you're always there. Wishing you a beautiful day and happy eighteenth!
Happy eighteenth birthday to a wonderful, beautiful and smart friend. You will surely do great in this crazy world of adults!
As you turn eighteen I just want to say one thing to you – always cherish your friendships and never betray love that is true. Happy birthday.
Good friends are hard to come by. Lifetime friends are even harder to find. Happy eighteenth birthday to someone whose friendship I will treasure forever.
You're an adult now, but don't let it go to your head. Seriously, the younger you think, the younger you'll stay.
So you're 18 years old now huh? Rumor has it that all your friends get to give you 18 birthday smacks each. The memo has gone out, and you should be receiving a lot of company soon. You're welcome and Happy Birthday!
Happy 18th birthday son - wishes for your son
Let your son know that you wish him the best by sending him one of these 18 year old birthday wishes:
You can't really be 18, can you? I'm much too young to have an adult son.
Welcome to adulthood! No matter what the future brings, I'll always stand by you. I'm so happy to have you in my life and can't wait to see what you do with your next 18 years.
Today is the day you've waited for all these years in your life. Enjoy this special moment to the fullest as a welcome to the world of adults.
We must have done something right to raise such a wonderful, thoughtful, strong young man.
To our son on his 18th birthday. You made it! Enjoy it while it lasts, because it only comes once in a lifetime.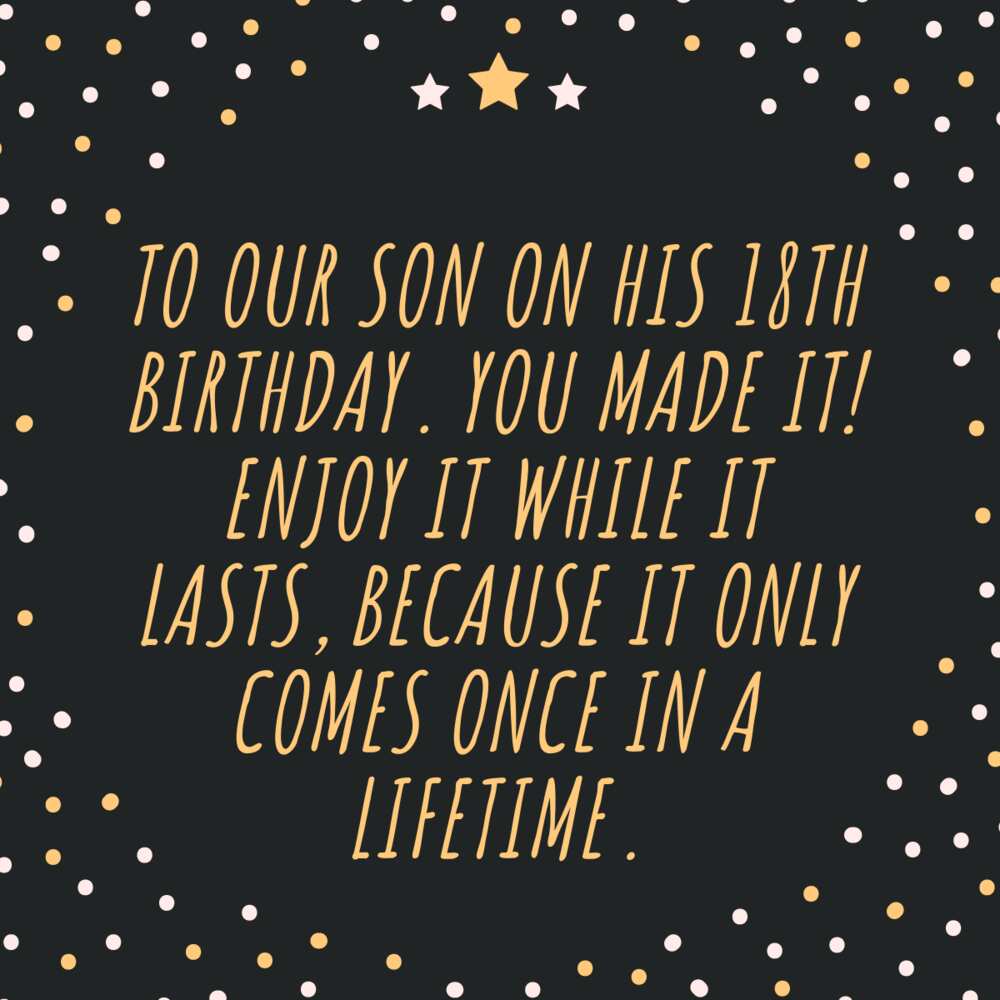 Some will say it is too early, but I will say that you must start planning your life right from now, be ready to embrace every good thing that come your way. Happy 18th Birthday son.
Congratulations on your 18th birthday, you're officially ready to look after yourself from now on. Welcome to adulthood.
I wish you the best for you on this 18th birthday. It's been a long road and I know you're excited to see where your life will take you.
Happy eighteenth birthday son. You deserve the time off, you are a hardworking, lovable and amazing person and I wish you nothing but the best as you get to celebrate this day. Have a wonderful day.
Happy 18th birthday daughter - top wishes for your daughter
Your little girl is now an adult. Send her one of these wishes to remind her how proud you are of how far she has come:
Sorry, but just because you're legally an adult doesn't mean I'm going to stop thinking of you as my little girl.
A wonderful, challenging and intriguing time of your life begins at 18.May you find the courage and strength to fulfill all your goals.
Happy Birthday to my beautiful daughter. I've spent the last 18 years looking at you and thinking "I made this???"
Happy birthday sweetie on your 18th birthday. May your future be as bright as your smiles today and forever.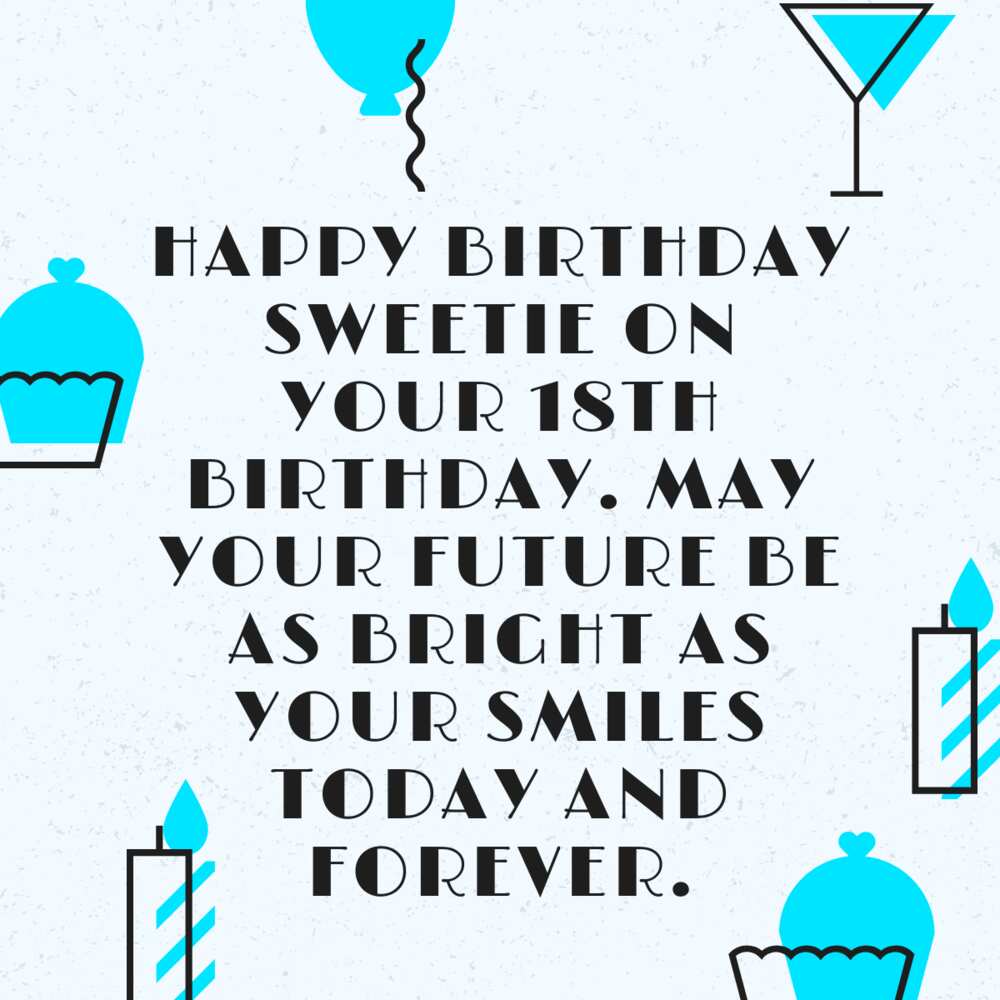 It doesn't matter how old you become, you'll always be my sweet little girl. I wish you nothing but the best in future because you deserve it. Happy 18th birthday.
To our beautiful gentle baby girl on her 18th birthday! Well, that'll always be what you are to us, 18 or not- deal with it. Happy Birthday!
It's impossible to calculate how much joy you've brought us over the past 18 years. We couldn't be prouder of the woman you've become.
To daddy's little princess as she reaches 18 years old, Happy Birthday! You may feel old enough to act like a Queen rather than a princess, but you'll still have to wait another 30 years or so for that. Thus, saith the King!
My little girl is officially a woman! I don't know whether to laugh or cry. Guess I'll do both.
Happy 18th birthday niece - what to tell your niece on her 18th birthday
Is your favourite niece finally turning 18? Congratulate her using one of these wishes:
Don't believe the people who tell you different, turning into an adult is one of the greatest things in the world.
Few years ago, you are our little girl but today, you are big and well grown but I want to let you know that you are and will always be our little princess.
Adulthood is a great time when you finally get to do all of the things you've always wanted to do. Enjoy yourself.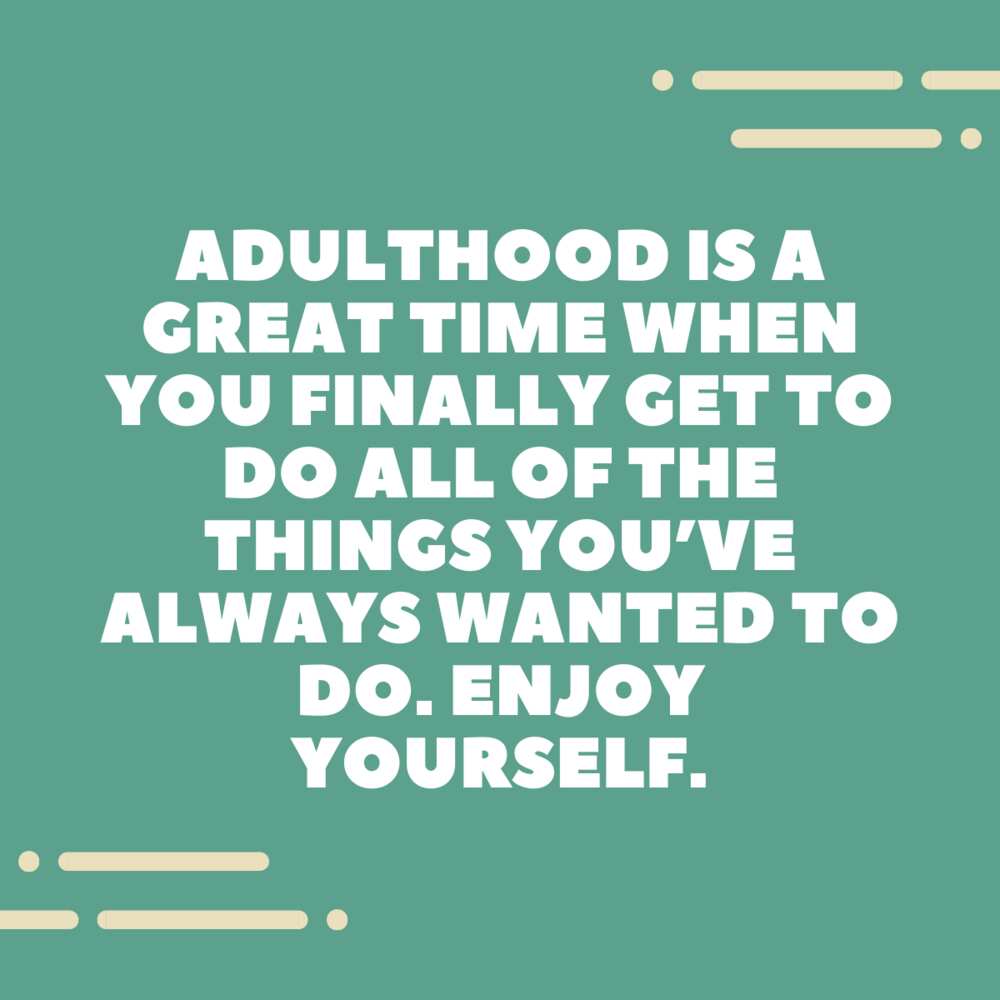 During this special time in your life you can celebrate your childhood, embrace your adulthood and live your life to its full potential.
What a fast way to grow up and the number that actually signifies that is no other number than 18. May you never halt in growth. Happy 18th birthday wonderful niece. Have fun and stay blessed.
I can't be happier seeing you turn 18, you were just a like the other day. Although this day makes me feel old, I wish nothing but the best for you. I love you sweetheart. Have a great day.
18? Mmmh that's a big age, the age where you get your freedom and all that you'd have desired when you were 16. I hope you get to enjoy your birthday and all the days that come after that. Just be smart and remember I am here always.
I am so proud and honored to be part of your special day, may this beautiful day usher into your life every good thing that you've always dream of. Happy 18th birthday niece, have lots of fun.
Happy 18th birthday wishes for nephew
Your nephew is now an adult. Show him love on his big day through one of these messages:
Turning 18 may is exciting and a lot of kids just can't wait for this day. I hope you grow to be wiser than your age, may you be proud of who and what you have so you can never be swayed. I love you and wish nothing but the greatest for you.
The older you get the more handsome you become. Have an unforgettable 18th birthday my nephew, you deserve the best from the day.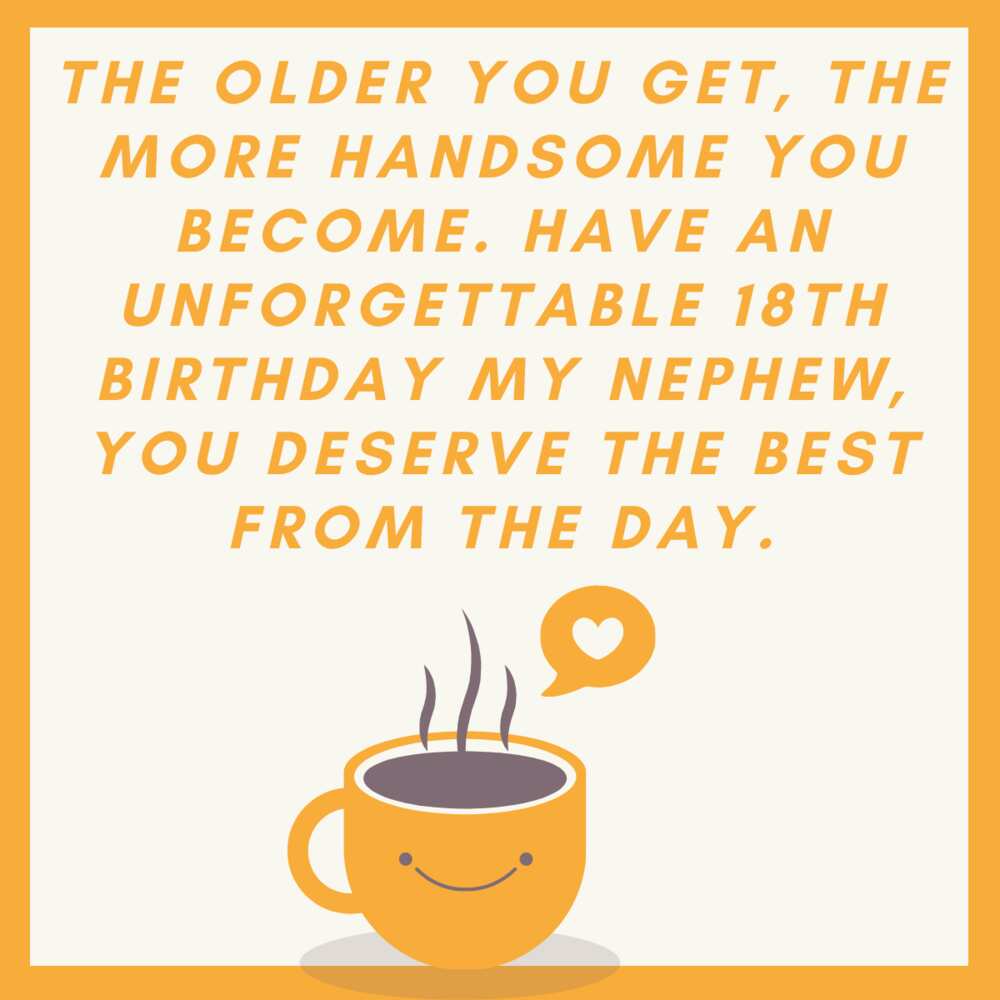 Just stick to the aim of your life and follow all the positive routes which take you there. Wishing you have an awesome day.
Eighteen is the age where you can take a start for the execution of your dreams by your endless hardworking and enthusiasm. I wish you a very happy celebration.
18 is no doubt a big milestone in a teenager's life because many life decisions are made at this age, because of their exigency. May you make the right decision every time you want.
Each day with you is a blessing and 18 is no exception. Have fun on your birthday and enjoy each gift the day has in store for you.
Happy 18th birthday memes
Here are some funny happy 18th birthday images:
1. When the day isn't so joyful
Your 18th might just be a reminder that you are getting old!
2. Surprised
This is the perfect meme to send to someone you've watched grow up, like your nephew or niece.
3. No one can resist it
Be honest, you read that in Morgan Freeman's voice, didn't you?
4. Winter is coming
Every GOT fan will love this one.
5. Existential crisis
Your 18th might be the beginning of many existential crises to come.
Which of these happy 18th birthday wishes did you like the most? Share your thoughts in the comment section below.
READ ALSO: Beautiful angel quotes and sayings to calm and inspire you
Legit.ng reported that God blessed us with his angels so that they could inspire and help us. They respond to our needs and help us in different ways.
In our everyday life, we encounter difficulties that sometimes discourage us. Angels are always around to uplift us even though we may not realize it. Check out some of the beautiful angel quotes that will inspire and calm you.
Source: Legit.ng