Nigerian elites accused of laundering money through UK schools, British govt reacts
- Some Nigerian elites who send their kids and wards to school in the United Kingdom have been found to indulge in the illicit transfer of funds
- A recent research said these elites transfer as high as about N15.6b annually under the guise of payment for education in the UK
- But the US foundation Carnegie'findings showed that the funds are not usually used to do what they were sent for
A special report by a reputable American foundation, the Carnegie Endowment for International Peace, has accused Nigerian elites of using the United Kingdom's school system for money laundering.
According to the report by Carnegie, rich families, especially in Nigeria and Ghana, hide under the guise of sending their children or wards to British schools to send abroad their inexplicable wealth.
Carnegie said in a tweet announcing the report on Friday, January 29 that matter of laundering money through the exploitation of the UK's education system has been flying under the radar for some time.
Carnegie said:
"Global elites have a strong affinity for the UK education system. Nowhere is this truer than in West Africa."
"Yet a lack of review has allowed some West African elites to channel unexplained wealth into the UK education sector."
Legit.ng gathered that the research titled "West African Elites' Spending on UK Schools and Universities: A Closer Look." was spearheaded by US scholar Matthew T. Page, a top expert on Nigerian and African affairs.
Page's profile on the British think tank Chatham House website describes him as a 'US intelligence community's top Nigeria expert'.
In a thread of tweets on Thursday, January 28, Page explained that prominent political elites used the British school system to spend ill-gotten wealth.
"These (UK) institutions are especially popular destinations for the offspring of prominent politically exposed persons (PEPs) from the region, increasing the risk that unexplained wealth accumulated by high-risk individuals is being spent in the UK education sector."
The scholar says about £30 million (roughly N15.6b) is suspiciously transferred abroad annually under the impression of sending their wards to UK schools.
Page said:
"My research revealed that the overall value of such suspicious transactions likely exceeds £30 million annually—and could be much more."
Besides these facts, the American researcher noted, however, that there are indeed more well-meaning Nigerians who send their children to UK schools on sincere grounds.
Page added:
"This said—it is important to make clear that the overwhelming majority of Nigerian students in the United Kingdom pose little or no corruption risk; their families do not possess unexplained wealth and they are not linked to political elites."
The UK government, in its reaction to the report, described it as timely.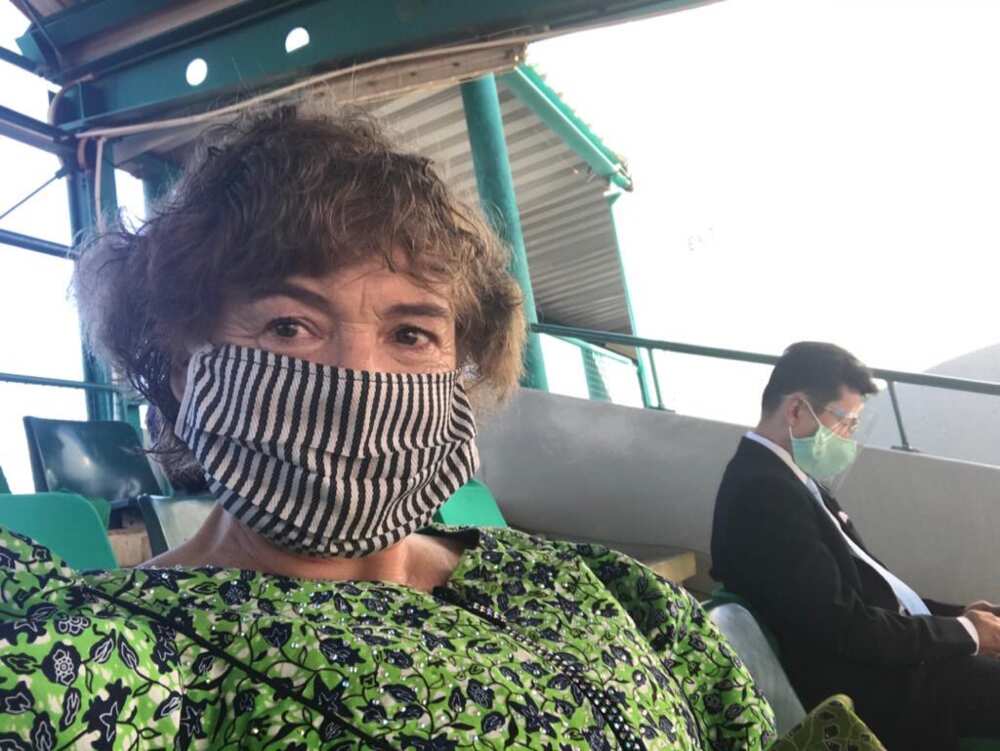 The UK ambassador to Nigeria, Catriona Laing, tweeted on Friday that the British government remained committed to fighting corruption.
Laing said:
"This is an informative and timely report by @CarnegieEndow fellow @MatthewTPage into illicit financial flows from West Africa into the United Kingdom education sector.
"Tackling all forms of corruption is a top UK priority and we must all work together to fight it."
The Carnegie report came around the same time Transparency International (TI) rated Nigeria as the second most corrupt country in West Africa.
According to TI, the country's latest position is three steps lower from the rank of 146 in 2019.
Meanwhile, Legit.ng reported that the presidency has rejected TI's rating.
Garba Shehu, a spokesperson for the presidency in a statement via Facebook on Thursday, January 28, described the report as inaccurate.
He argued that the Buhari administration has recorded achievements in the fight against corruption in the public service
Source: Legit.ng