Gani Adams to Nigerians: 1999 constitution is satanic and wicked
- The 1999 constitution has been described as an aberration by Gani Adams
- The generalissimo of Yoruba land is the reason for the defective structure of the country
- Adams also praised Governor Akeredolu over the quit notice issued to herders in Ondo state forest
PAY ATTENTION: Join Legit.ng Telegram channel! Never miss important updates!
In what will excite many Nigerians, the 1999 constitution has been criticised by a prominent man from the south west.
According to the Aare Ona Kakanfo of Yorubaland, Iba Gani Adams, the 1999 Constitution is wicked and satanic and needed to be changed.
He disclosed this while speaking on a live TV programme. He insisted that the country is running on a faulty foundation.
He said:
"The constitution of 1999 is wicked, it is satanic. If we don't correct it, I can't guarantee that peace will be in this country."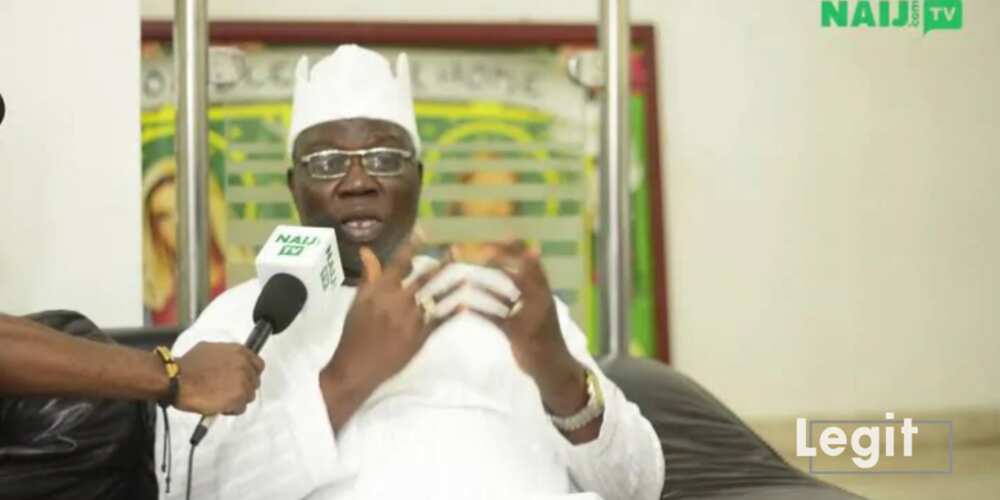 Going further, he backed the quit notice issued to unregistered herdsmen by the Ondo state governor, Rotimi Akeredolu.
Going further, he said the security crisis in the North-West, North-East and in the Middle-Belt won't be allowed in Yoruba land.
Meanwhile, Legit.ng had reported that in what might be offensive to Nigeria's ruling class, the 1999 Constitution has been described as fraud.
The allegation was levelled by prominent leaders from various ethnic groups from the South-West, South-East, South-South and the Middle Belt.
They said the constitution was a fraud put together to perpetually subjugate other nationalities under the control of the Fulani.
Meanwhile, Nigerians have reacted to the latest development with many of them voicing their concern on social media.
Igbodiegwu Melford in his reaction on Facebook wrote:
"A right step in the right direction. The Constitution is useless and as such have not added any meaningful to the progress and prosperity of the fraudulently amalgamated federation.
"There's a lot of lacuna in the Constitution and this has been a loophole for injustice and corruption to thrive. The time has come for the Middle Belt, and Southern Nigeria to unite."
Legit.ng also reported that Professor Yusuf Turaki has warned that Nigeria may break up at any time if the leadership of the country continues with the 1999 constitution.
In an interview, the academic guru described the 1999 constitution as an 'apartheid constitution.'
Turaki, who is one of the conveners of the Nigerian Indigenous Nationalities Alliance for Self Determination, said he could not fathom why the country is not progressing 6o years after the independence.
Source: Legit.ng