Enjoy Unmissable Entertainment on GOtv MAX for less
Do you desire exciting entertainment for less? An offer that's going to ensure you get the best of local and international entertainment yet at a cost-effective price?
Then look no further than the GOtv MAX Deal.
With the GOtv MAX deal, GOtv Jolli and GOtv Jinja customers get to enjoy GOtv MAX at N2,999 instead of N3,600.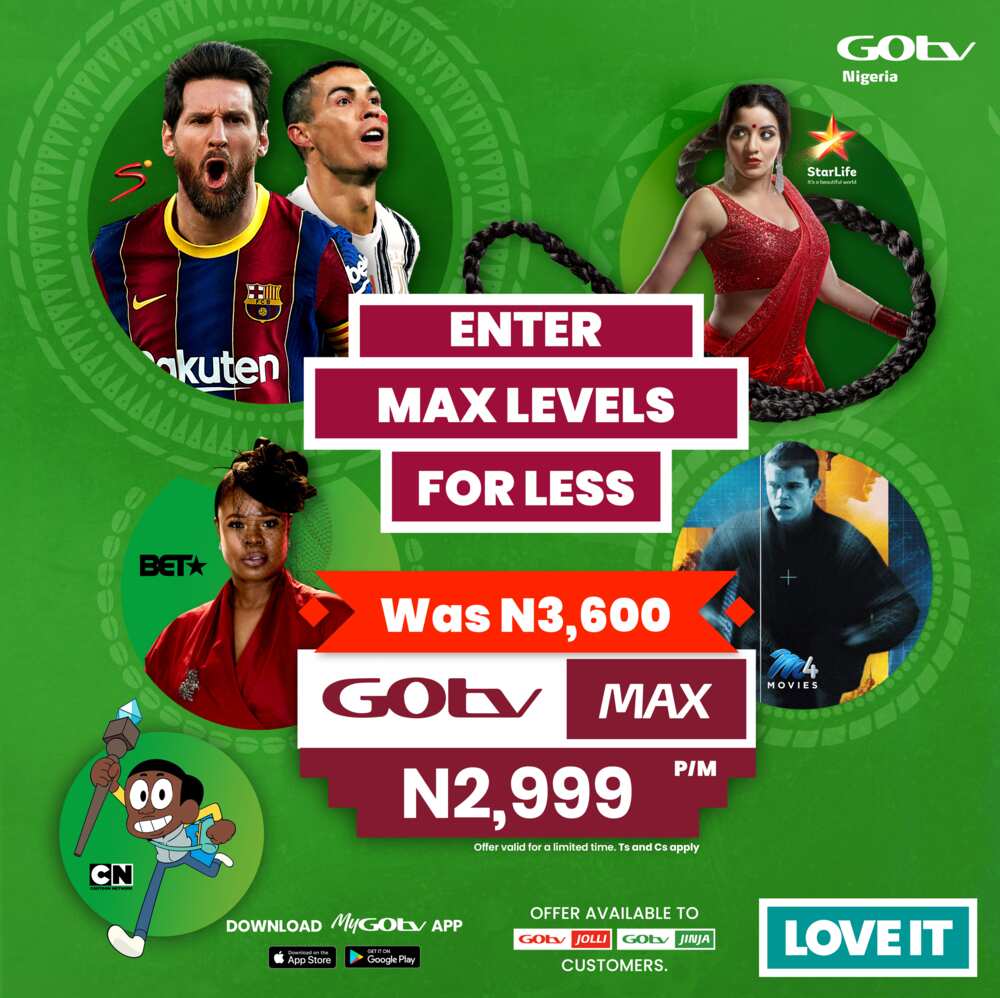 With GOtv Max deal, you get to enjoy exciting international movies on M-Net Movies 4, series on BET, soap opera lovers get to enjoy more Indian movies and Series on Starlife.
While football lovers get access to all LaLiga and Serie A game as well as Premier league and ESPN games LIVE. The kids are not left out as they get to cool off their days with interesting shows on Cartoon Network.
This week alone, there is so much un-missable content lined up for you and your family.
Gifted is showing on ROK 2 (Channel 17) weekdays by 6.30pm, Snakes In The City season 7 is on Nat Geo Wild (Channel 51) Mondays @ 5pm.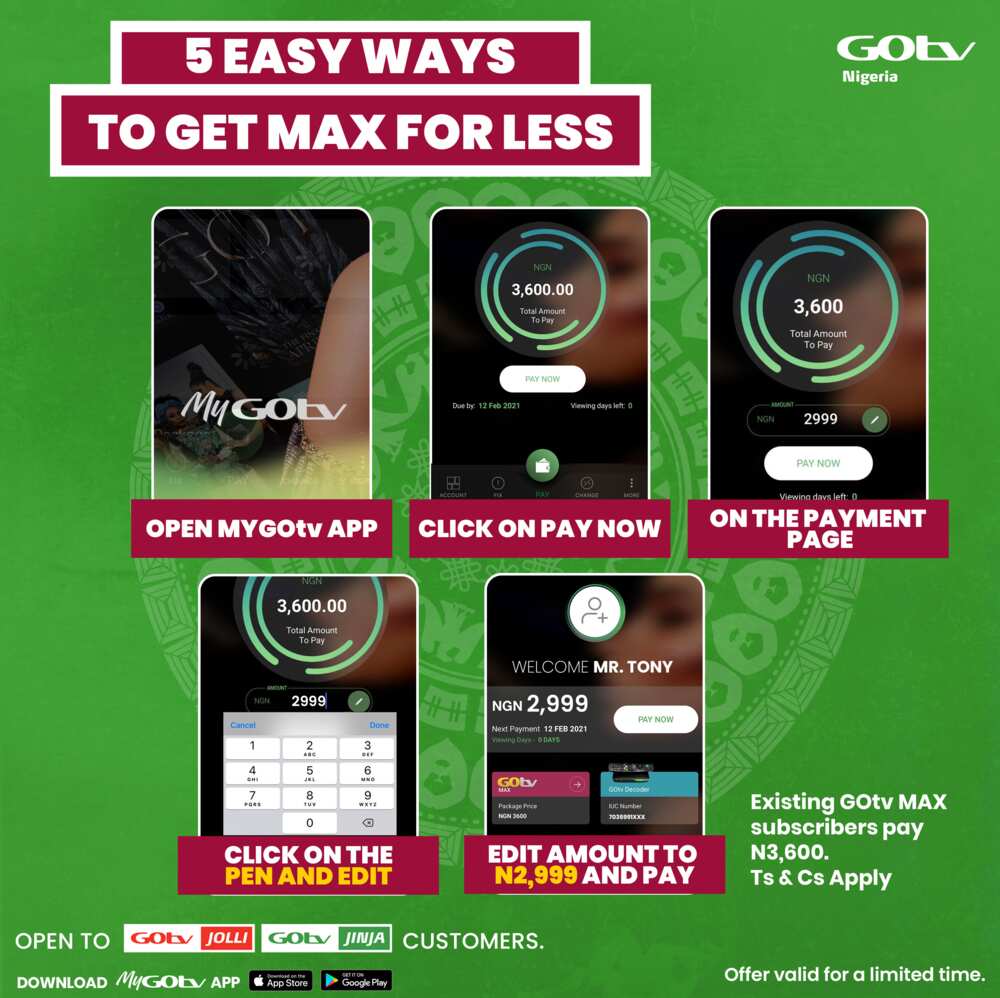 With BET (Channel 21) this week, you get to enjoy The Black Ink Crew season 6 @ 9pm (Tuesdays), The Oval season 2, @ 8.30pm (Wednesdays) and Sistas season 2 @ 9.30pm.(Thursdays)
For movie lovers, get in the groove as Sylvester Stallone returns with Rocky II showing on Saturday 30 th Jan by 5.30pm and enjoy front row seat action with The Amazing Spider Man 2, showing Sunday 31st Jan @ 7pm all on M-Net Movies 4 (Channel 3).
So what are you waiting for? upgrade to GOtv Max NOW at a discounted price for just N2,999 today as this offer is only valid for a limited time.
Follow GOtv on Twitter, Instagram and Facebook  to find out more entertaining movies and TV series. Also, visit www.gotvafrica.com, or download MyGOtv app0 which is available to iOS and Android users to upgrade and reconnect.
This offer is open to GOtv Jolli and GOtv Jinja customers.
Ts & Cs apply.
GOtv Love it…
[SPONSORED]
Source: Legit.ng