Boston Russell biography: What is known about Kurt Russell's son?
Boston Russell is the son of Fast & Furious star Kurt Russell and retired actress Season Hubley. Though his parents are well-known, he enjoys living his life from the glitz and glamour of Hollywood. Here is everything we know about Boston Russell.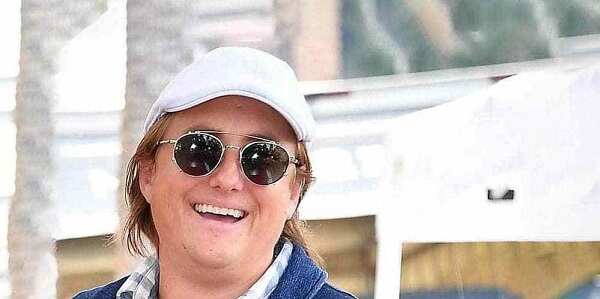 It is no news that children of celebrities often leverage their parents' popularity to become celebrities too. But sometimes there are exceptional cases where some children of celebrities have zero interest in fame and glamour. Such an exception is Boston Russell. Even though Boston comes from a long line of performers, he has chosen a different path in life for himself.
Profile summary
Birth name: Boston Oliver Grant Russell
Birthdate: February 16, 1980
Age: 40 years (as of 2021)
Birthplace: Los Angeles, California
Nationality: American
Sun sign: Aquarius
Occupation: Production assistant
Net worth: $1 million at least
Boston Russell's biography
Boston Russell is a California-born gentleman who came into this world a few decades ago. His parents are acclaimed Hollywood actors Kurt Russell and Season Hubley.
Aside from being an actress, his mother Season Hubley was formerly a singer. She began her career in Hollywood in 1972 and left the industry in 1998.
Kurt Russell's son was born on February 16, 1980. As of January 2021, Boston's age is 40 years.
Details about his educational background are unknown at the moment.
Boston is a descendent of great actors. His paternal grandparents Bing Russell and Louise Julia Crone Russell worked in the entertainment industry.
Bing was an accomplished actor who had more than 150 acting credits and a career that spanned over four decades, while Louise Julia Crone Russell was a great dancer.
Boston's parents met in 1979 while filming the TV movie Elvis. The TV movie was based on the life of the late rock and roll legend and actor Elvis Presley.
Kurt played the lead character, Elvis, while Hubley played Elvis's wife. The production even included Hubley's former father-in-law Bing. Bing was given the role of Elvis Presley's father.
Elvis is not the only project Kurt and his ex-wife worked on together. The couple was featured in the 1981 sci-fi film Escape from New York. Kurt played a character named Snake Plissken, while his now ex-wife Season played a character named Girl in the Chock Full o' Nuts.
Kurt and Season became husband and wife in 1979 but their marriage ended four years later, in 1983. After their marriage ended, Kurt began seeing actress Goldie Hawn.
Boston is the first among Kurt Russell children. He has a half-brother named Wyatt Russell, who is the biological son of Kurt and Goldie.
His step-siblings are super-star actress Kate Hudson and her brother actor Oliver Hudson. The Hudsons are Goldie Hawn kids from her previous marriage.
Kate and Oliver's father is musician Bill Hudson. Hawn parted ways with Bill Hudson in 1982. Goldie Hawn and Kurt Russell kids are four altogether.
Boston has a good relationship with his father, stepmother, and step-siblings. Wyatt Russell was formerly a hockey player, but he now works as an actor in the American film industry.
Boston's mother Season gave marriage a chance one more time in 1992 when she and David Hayball became husband and wife. Sadly, the marital bliss did not last longer than two years as their union ended in 1994. He is the only child of his mother.
Body measurements
Boston is 5 feet 11 inches tall, and he weighs 53kg.
What does Boston Russell do for a living?
Because Boston comes from a family of actors and actresses, many people expected him to follow the acting career path.
Even though he is not an onscreen star like many of his relatives, he works in the film industry too. Boston, unlike many of his family members, chose to work behind the scenes.
He has worked on Executive Decision (1996) as Production Assistant. The film grossed $122.1 million worldwide against a budget of $55 million.
In 2005, he appeared in an episode of the TV series documentary 60 Minutes.
Is Boston Russell married?
Boston has been tight-lipped about his relationships for many years. Currently, his dating life is yet to be known to the public. He is yet to reveal if he has someone special in his life or not.
How much is Boston Russell worth?
Kurt Russell son is believed to have a net worth of at least $1 million. His father Kurt and step-mother Goldie have a combined net worth of $130 million.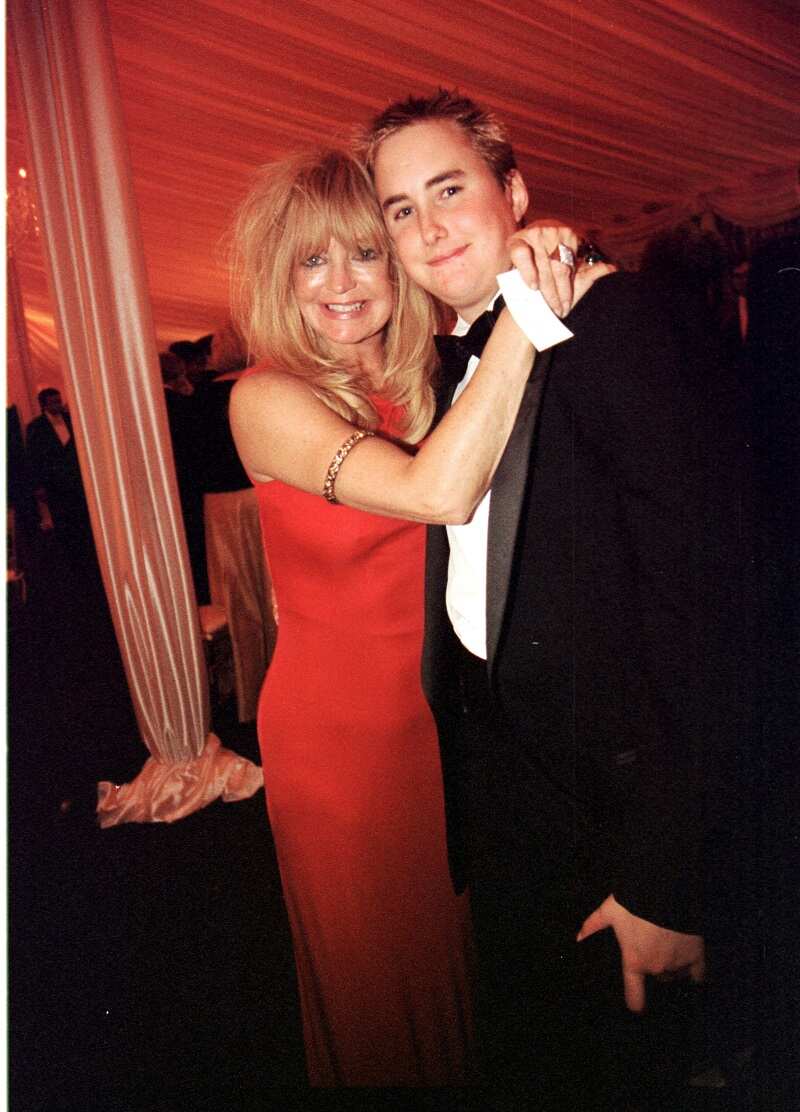 Boston Russell is a descendant of great actors. Despite having entertainers as parents, grandparents, and siblings, he has chosen not to follow in their footsteps. He has also stayed away from the glitz and glamour of Hollywood and public attention.
READ ALSO: Emmanuel Hudson bio: Age, height, brother, net worth, is he gay?
Legit.ng recently published the interesting biography of multi-talented comedian Emmanuel Hudson. Emmanuel Hudson is a YouTube star, actor, former TV presenter, producer, comedian, and more. He runs his YouTube channel with his brother Phillip; the channel is named after the duo.
They have featured in several comedy sketches, music videos, and more. The brothers post mainly comedy videos on their channel. Currently, their channel has 1.89 million subscribers and more than 250 million views.
Source: Legit