ASUU considers ending 8-month strike as FG raises allowances to N70bn
- The ongoing strike by ASUU appears to finally be nearing its end
- The university lecturers' union announced it had shifted grounds in the discussions with the federal government
- The announcement by the union came after it reached a deal with the government
The Academic Staff Union of Universities (ASUU) has reached a fresh deal with the federal government in their negotiations to return lecturers to the classrooms.
According to The Punch, the new deal was reached late on Friday, November 27 in the federal capital territory, Abuja.
The national daily newspaper reported that the new deal includes that ASUU will end its 8 months strike after FG agreed to increase its allowances to N70bn.
However, it quoted a source of the universities union at the meeting as saying that the announcement of the end of the strike will only come after the leadership of ASUU at the meeting have presented the agreement to organs of the body.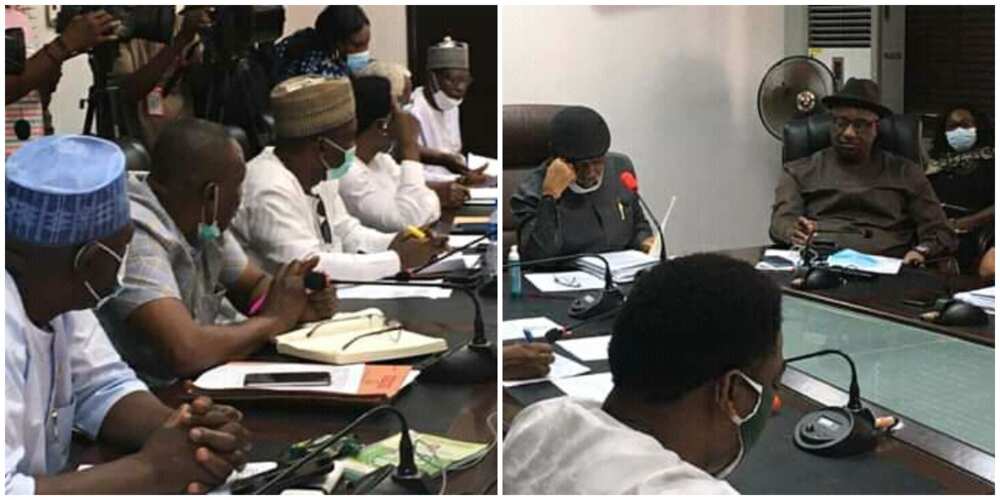 The Nation has a similar report but with a slight twist.
According to the newspaper, ASUU agreed to review its strike after the deal was reached on Friday.
Also quoting a source close to the ASUU/FG negotiations, it reported that no formal announcement will be made about the review until the union had tabled the agreement before its different organs.
On its part, ASUU confirmed in a tweet on its official Twitter handle, @ASUUNGR that it had indeed shifted grounds in the negotiations with the federal government.
The Union said it was still refusing to enrol its members in IPPIS, the government payment platform. This, it said, is a key condition to ending the strike.
The long strike has already angered university students who are caught between the two sides.
In reaction to ASUU's tweet, students urged ASUU to stop being rigid and to end the strike as quickly as possible.
Legit.ng reported earlier that some branches of ASUU were divided over whether to accept the federal government's offer and call off their eight-month-old strike.
Some branches are insisting that the government must meet all the demands before the strike is called off. The union may put the decision to a vote.
Parents advice government over ASUU strike | Legit TV
Source: Legit.ng