Doreen Lioy biography: who is late Richard Ramirez's wife?
Doreen Lioy is a journalist and editor who became famous after her relationship with the late serial killer Richard Ramirez, dubbed the Night Stalker, became news. She fell in love with the satanist murderer who believed in the evil in human nature and was proud of it.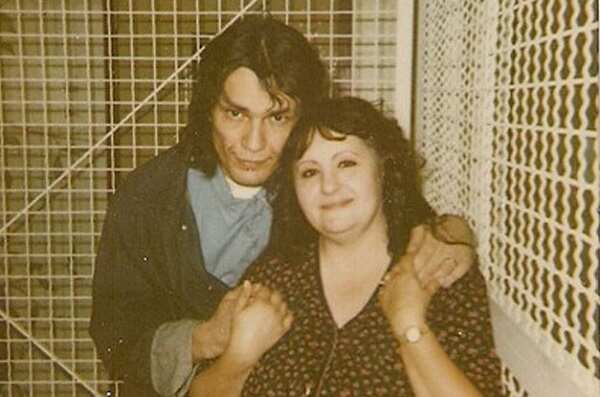 Ramirez was captured by residents of an East Los Angeles neighbourhood after he was declared wanted by state authorities. His killing spree went on from 1984 to 1985. It included 13 murders, 5 attempted murders, 11 sexual assaults, and 14 burglaries.
Profile summary
Name: Doreen Lioy
Birthplace: Burbank, California
Nationality: American
Ethnicity: Caucasian
Relationship status: Widow
Occupation: Editor, journalist
Net worth: $1 million
Doreen Lioy biography
Doreen Lioy is a magazine editor from California in the United States of America. She is popularly known as the wife of the late convicted rap*st and serial killer Richard Ramirez.
Details about Doreen Lioy date of birth and her family are unknown. What made her a famous controversial individual was her love affair with a convicted serial killer.
Her late husband, on the other hand, was the youngest among five children. He was born on February 29, 1960, in Texas.
He had a history of violence, dr*g abuse, and stealing from his teenage years. At 13 years old, he watched his cousin kill his wife. Ramirez moved to California when he turned 18 years old.
Educational background
There is not much information about her educational history. However, she must have been well educated for her to work as a journalist and an editor.
Career
Doreen Lioy is a former journalist and successful former editor of Tiger Beat magazine. While working at Tiger Beat magazine, she helped make Emmy award-winning actor John Stamos a star when he was a teenager.
Lioy was involved in several television documentaries. One of such documentaries is THS Investigates: Love Behind Bars, a documentary about the love life of convicted serial killers. The documentary was aired on April 17, 2005.
She is also a published author. She wrote the biography of her serial killer ex-husband Richard Ramirez: The Night Stalker.
Net worth
Lioy net worth is estimated to be almost $1 million. She reportedly earned an annual salary of $53,000.
Doreen Lioy husband and marriage
Richard Ramirez Doreen Lioy shocking love story began in 1985. The editor fell in love with the criminal after seeing him on TV, and she began contacting Ramirez through letters.
According to reports, Doreen was not the only woman who wrote letters to the criminal. He was even reported to have more than ten girlfriends apart from Doreen.
However, Doreen was more in love and dedicated to the imprisoned serial killer than the other ladies as she wrote more than 70 letters to him, and never failed to visit him in prison at least four times a week.
Ramirez proposed to Doreen in 1988, and after eight years of being engaged, the journalist and her serial-killer fiance got married on October 3, 1996, at California San Quentin State Prison.
Doreen Lioy Ramirez family disowned her because of her relationship with the convict, but she did not care about what other people thought of her and her feelings for Ramirez.
She even described him as kind, funny, and charming. Despite all that Richard had done, Doreen always maintained that he was innocent.
She became a staunch campaigner against his execution and even threatened to take her own life if he was executed.
In support of her lover, Doreen became very vocal in the media, she granted interviews, participated in a documentary about serial killers and their love life, and she wrote a book about him.
Though Lioy and other admirers of the Night Stalker appealed for the removal of his death sentence, his appeal was rejected with a death sentence on August 7, 2006.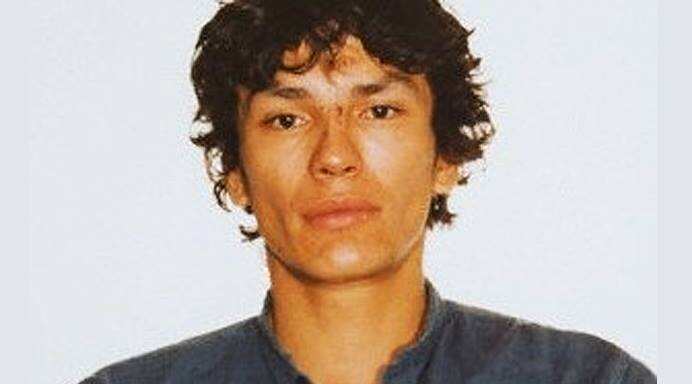 Also, the California Supreme Court denied the Night Stalker request for a rehearing. He eventually died while on death row.
Doreen's family's support was not the only thing her relationship with Ramirez cost her. She also lost her dream of becoming a mother someday as she and her late husband did not have any children together.
In an interview with CNN, she said,
"I love children. I've never made any secret to him that I wanted five or six children. But that dream didn't come true for me, and I've just replaced it with a different dream."
She described being in a relationship with the convicted murderer as a lonely lifestyle.
Her belief that Richard was innocent is perhaps one of the reasons she fell in love with him. She told CNN that she believed him completely and compared his case with O. J. Simpson's case. She said,
"I believe in him completely. In my opinion, there was far more evidence to convict O.J. Simpson, and we all know how that turned out."
Their separation
Doreen Lioy Richard Ramirez marriage did not last too long as the two parted ways a few years after they got married.
Though the full details of their divorce are not public knowledge, many media outlets have speculated that Richard's lack of remorse for the atrocities he committed including his connection to a nine-year-old child who was the first victim of his brutal carnage was one of the reasons for the failure of their marriage.
Some years after their separation, Ramirez died on July 7, 2013, of complications from B-cell lymphoma. He had been on death row for more than 23 years before he died.
Where is Doreen Lioy today?
Doreen is believed to be alive and living a quiet life somewhere in the USA.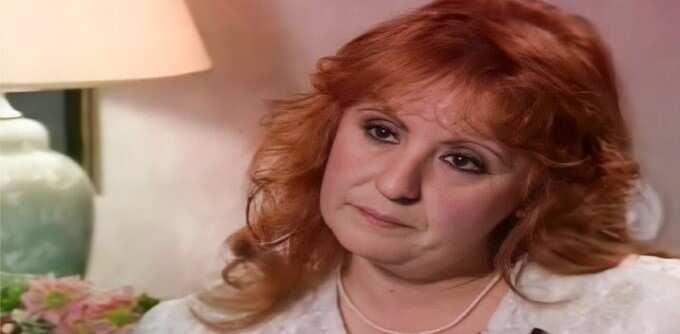 Doreen Lioy had an impressive career as a magazine editor before she saw Richard Ramirez on television and she became a controversial individual whose love life was a shock to many. Though she was still married to Ramirez when he died, she did not claim his body after his death.
READ ALSO: Kendra Wilkinson bio: Age, parents, kids, net worth, divorce
Kendra Wilkinson Baskett is a former Playboy model and ex-girlfriend of the late Playboy publisher Hugh Hefner.
She became famous when she began starring in the reality TV show The Girls Next Door alongside two other girlfriends of Hugh Hefner, Holly Madison and Bridget Marquardt. Want to learn more details about Kendra's life and career? Legit.ng has all the details.
Source: Legit