7 reasons Nigeria's independence is worth celebrating
When Nigerians fought for freedom from the colonial masters in 1960, they envisioned a brighter future, one where there would be steady progress and life would be better. In 2020, 60 years after, we are still searching for that brighter future, one which seems very out of reach.
Many have already given up hope of a brighter future and are seeking ways of relocating to other countries with greener pastures because the one here looks like it will keep decaying.
PAY ATTENTION: Click "See First" under the "Following" tab to see Legit.ng News on your Facebook News Feed!
We all grew up with Nigeria is the "Giant of Africa" slogan. Today, can we boldly say that? Does the country still have reasons to call itself the giant of anything?
If you go out on the streets and ask people if Nigeria's independence is worth celebrating, the majority will tell you NO and with good reasons. You don't even need to leave your house to ask anybody. Just scroll through social media and you will feel the pain and anger of Nigerians who believe there is nothing to celebrate.
It is not easy to celebrate when politicians keep getting richer at the expense of the poor masses, there are no jobs, people are not safe, prices of goods keep going up, and it looks like the government is doing nothing.
However, we can still find reasons to celebrate in the midst of insecurity, corruption, mismanagement of public funds and every other challenge Nigerians are facing.
Here are a few reasons why you should celebrate:
1. Together at 60
There are many who would be glad to see the country break up. Despite all the prophecy of doom home and abroad, Nigeria has defied all odds, weathered the storm and is still standing as one nation.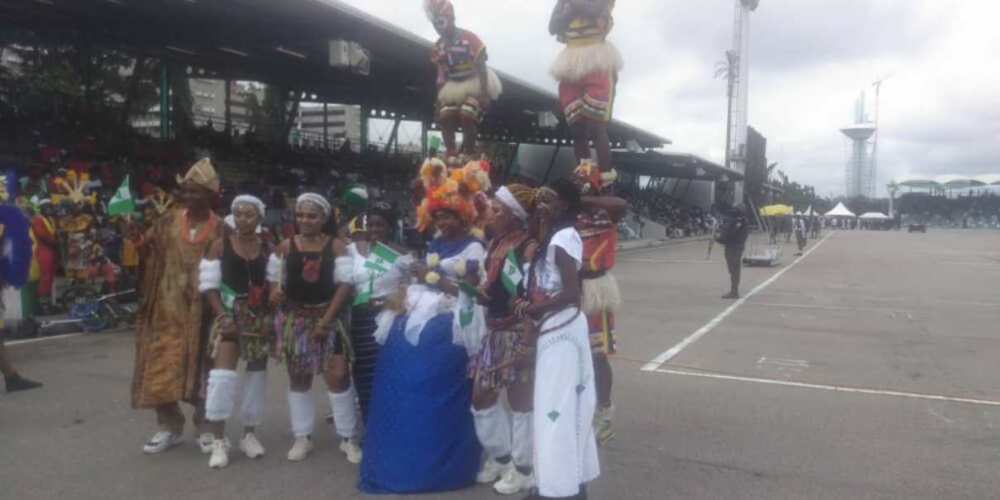 2. Largest economy in Africa
In March, Bloomberg reported that Nigeria's economy is the biggest in Africa. This is in spite of the fall in the price of oil and several other challenges. That should count for something.
3. 21 years of democracy
For the first time since 1960, Nigeria is having 21 years of civilian rule without any interruption. For a country that has faced political instability, coups and counter-coups, 21 years of democratic rule is laudable. Isn't this enough reason to celebrate?
4. While there is life, there is hope
Have you ever met anyone that solved a problem by wallowing in self-pity? I don't think so. We have come a long way to give up now. People disappoint themselves, go through very tough challenges but you still see them go all out to celebrate their birthdays. They celebrate, not because they don't have problems or they are where they hoped to be, but because things can always get better. Wallowing in self-pity and insulting the nation will definitely not fix anything so why not just celebrate instead. "A merry heart does good like a medicine: but a broken spirit dries the bones" (Proverbs 17:22).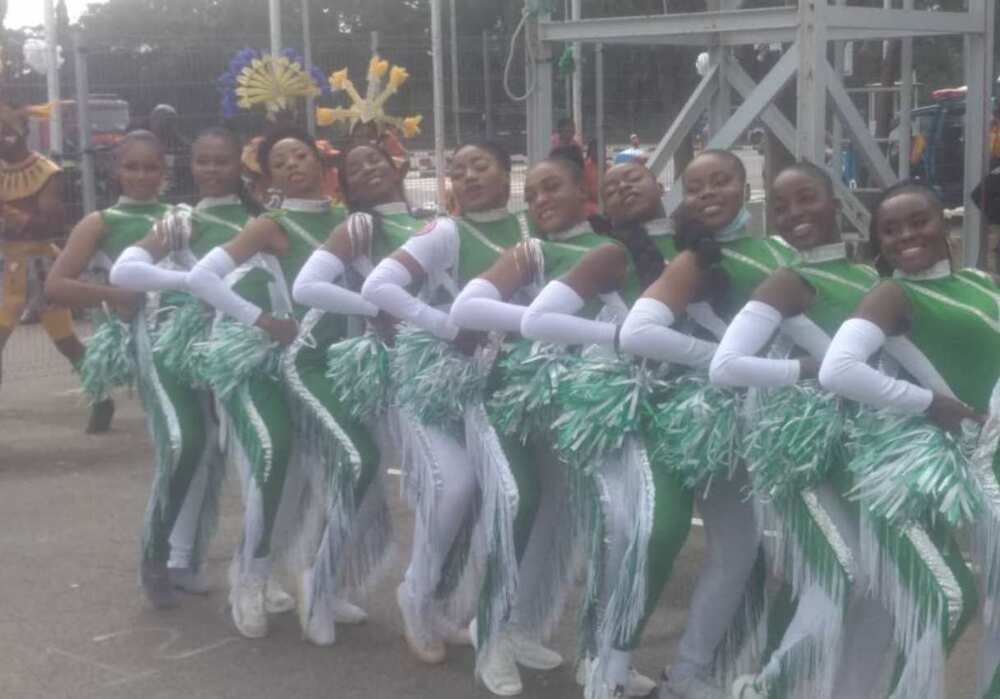 5. We cannot forget the labour of our heroes past
On this day, we remember the labour of our heroes who made Nigeria's independence possible. From Nigeria's first prime minister Tafawa Balewa, to the first elected president Nnamdi Azikiwe, these men made the fight for Nigeria's independence their personal struggle. We cannot let this day just go by without remembering their struggles.
6. There are still people flying the flag of the country high
"Can anything good come out of Nigeria other than corruption, mismanagement of public funds, and every other negative thing you can think of? The answer is yes.
There are still people doing great things home and abroad despite the fact that our leaders have failed us over and over again. There are Nigerians winning international awards and getting international appointments.
On August 27, 2020, Akinwumi Adesina was re-elected to serve a second five-year term as president of the African Development Bank Group.
Same month, a Canadian-based Nigerian man identified as Kelechi Madu was appointed minister of justice and solicitor general of the Province of Alberta in Canada.
So you see, it is not all bad. Something good can come out of Nigeria.
7. Surviving as a Nigerian
If you see nothing worth celebrating on this day, how about you celebrate yourself, family and friends, and how much you all have survived being in Nigeria That you go out and come back in one piece in this Nigeria is worth celebrating.
PAY ATTENTION: Install our latest app for Android, read best news on Nigeria's #1 news app
Meanwhile, Legit.ng gathered some reasons why some Nigerians cannot be bothered about celebrating the Diamond Jubilee. Among them are unemployment, insecurity and division.
What's the most exciting thing about being a Nigerian? | Legit TV
Source: Legit.ng