Little boy beats cancer twice, starts school after bone marrow transplant
- Josh Stockhill was diagnosed with leukaemia after his parents noticed bruises on his body
- The little boy later fell ill with sepsis after the diagnosis and doctors said there was little hope of him surviving
- For years, he was under gruelling treatment - including chemotherapy and a bone marrow transplant
- The four-year-old was able to run through the school gates on Wednesday, September 16
PAY ATTENTION: Click "See First" under the "Following" tab to see Legit.ng News on your Facebook News Feed!
Josh Stockhill has been through far more than many people will experience in a lifetime - yet he is only four-years-old.
The little boy beat leukaemia twice in his short life, against the odds, and he is now able to start his first day of school.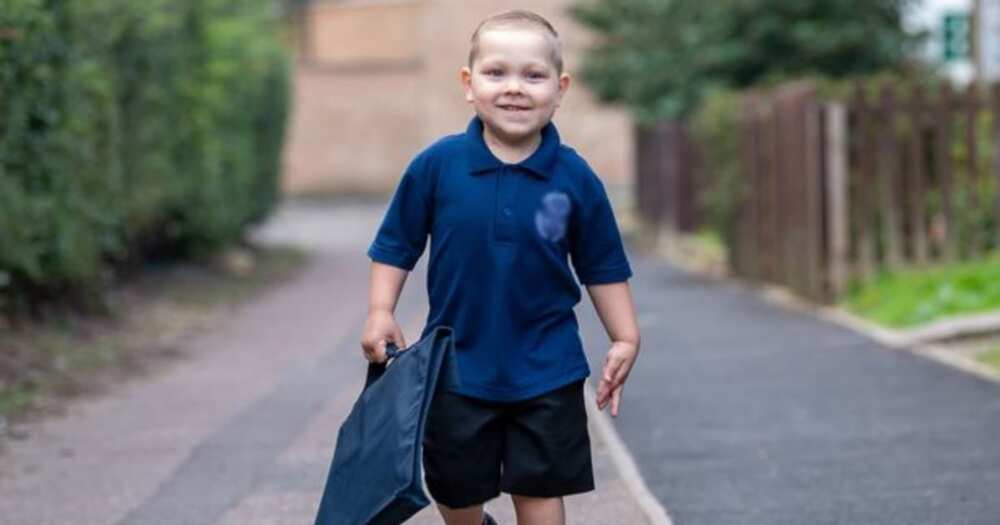 Stockhill was not expected to survive the night after he fell ill with sepsis shortly after the devastating cancer diagnosis at eight months, Lad Bible reported.
But following years of gruelling treatment - including chemotherapy and a bone marrow transplant - he ran through the school gates on Wednesday, September 16.
The little boy's mum, Kirsty Knighton, who was speaking out during Childhood Cancer Awareness Month to urge people to donate blood, said she was emotional on his first day at school.
"I got so emotional when he tried the uniform on. He went in on Tuesday, September 15, to see his new classroom and meet his teacher, and he is so excited to start properly," the mum said.
She said a simple cord blood donation saved her son's life.
"We have seen so many children who have not made it through our journey. We are so thankful Josh has this chance," she added.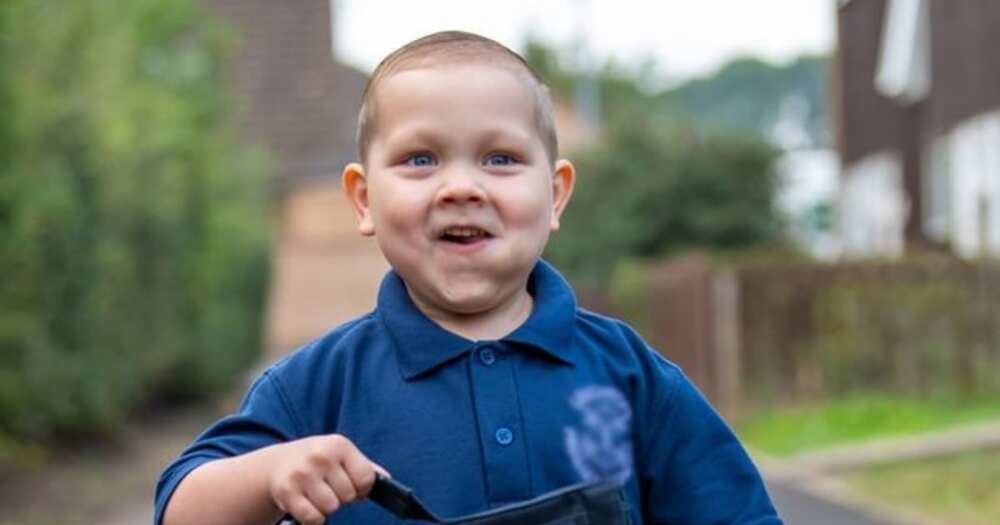 Stockhill who has three older brothers and one younger brother was diagnosed with lymphoblastic leukaemia after Kirsty and his dad Craig Stockhill spotted bruises.
The tot immediately began chemotherapy but within a month he had developed sepsis and ended up in intensive care.
The intense course of chemotherapy lasted nine months and Josh was initially believed to be in remission.
But at the age of two, the parents were told the cancer had returned - meaning a bone marrow transplant was his only hope.
After tests showed his seven-year-old brother Zach was incompatible, Addenbrooke's Hospital in Cambridge launched an international search for a donor.
They found a patient in Spain who was a ten out of ten match and Stockhill and his family relocated to Bristol for eight months to undergo the surgery.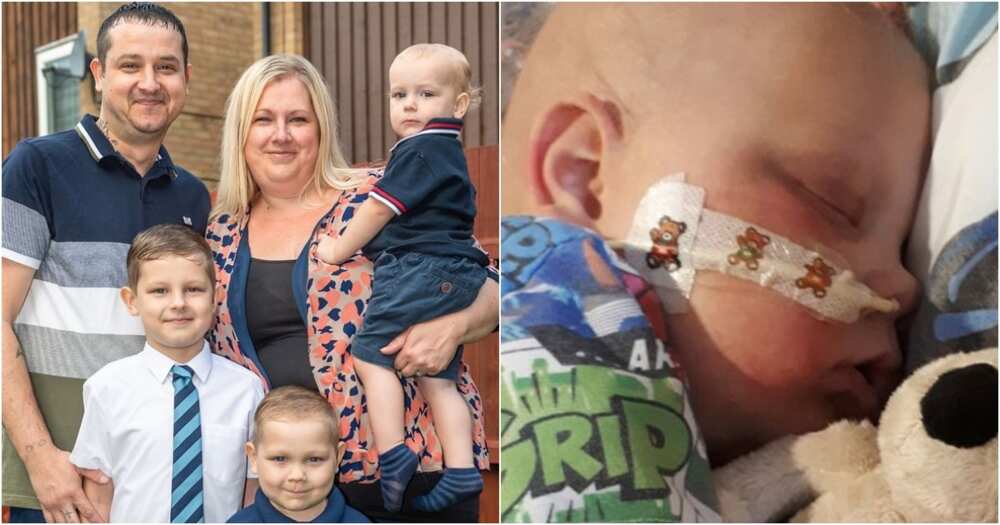 Since the transplant, he has continued to recover well and November 2020 will mark the two-year anniversary of the operation.
He joined classmates at Leighton Primary School in his home town of Peterborough.
In other news, a 9-year old boy who had never had a haircut before decided to chop it all off and donate it towards a good cause.
He said that his long hair, which he grew to look like footballer Gareth Bale had become too much for him.
I didn't know men also have breast cancer - Kunle Afolayan | Legit TV
Source: Legit.ng