Bill Gates speaks on Nigeria's fuel subsidy, electricity tariff hike
- Bill Gates has claimed that most Nigerians do not trust the federal government on taxation
- The US business mogul also referred to subsidy as what has been used to oppress the poor and enrich the wealthy
- Gates, therefore, called on the government to engage the masses on dialogue to fashion best ways that will provide the needs of the people
PAY ATTENTION: Click "See First" under the "Following" tab to see Legit.ng News on your Facebook News Feed!
Bill Gates, the American business magnate and software developer, has aired his views on the recent decisions on the federal government in connection to fuel subsidy, electricity tariff and taxation.
In an interview with The Cable, Gates started by saying that there is an issue of trust deficit on the part of Nigerians towards the government, hence the complaint on rising tax rates.
Gates called on the federal government to build its credibility in the minds of the people and over time increase tax collection.
The business mogul admitted that rather than being used to better the lives of the poor, subsidies, which he described as being repressive in nature, are used to further enrich the wealthy.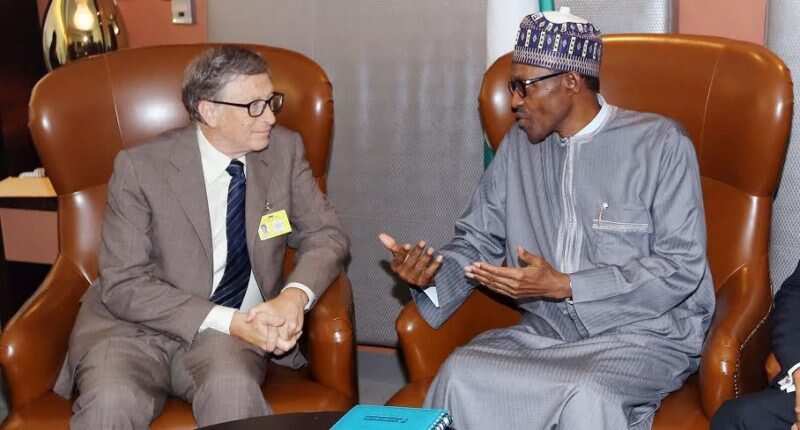 He revealed: "...people always complain about taxes. But if they know the taxes are being spent on viable services, less so. A lot of government subsidies don't go to the poorest, they end up going to the people that are well off."
Gates pointed out that with unstable oil revenues, taxes are often insufficient and"low to fund the infrastructure, education system and the health system."
As a way forward, Gates suggested a dialogue between the people and the leadership on how best to make provisions for the services the masses demand.
PAY ATTENTION: Install our latest app for Android, read the best news on Nigeria's #1 news app
He noted: "There needs to be good dialogue, the politicians need to be open about "what are the services that you want, and here is how we are going to provide them in a better way" and simply, the subsidy is not the most effective way to do that.
"Again, it's up to the local political process to make those decisions but the awareness of the scarcity of resources should be part of that dialogue."
Earlier, Legit.ng reported that even before Nigerians started to feel the pinch of petrol price and electricity tariff hike, statistics revealed that they have had to deal with inflation in food prices in the recent past.
According to the Consumer Price Index (CPI) released by the National Bureau of Statistics (NBS) on Tuesday, September 15, Nigeria's inflation rate rose to 29-month high and hit 13.22% in August 2020.
However, reacting to the worrisome statistics, President Muhammadu Buhari, during the annual Chartered Institute of Bankers of Nigeria (CIBN) Conference in Abuja recently, called on Nigerians to be patient with the federal government and assured citizens that the prices would drop soon.
5 years after, Nigerians speak about Buhari's administration | - on Legit TV
Source: Legit.ng