Ella Bleu Travolta bio: What is John Travolta's daughter up to now?
Ella Bleu Travolta is a young and talented American actress. She is the only daughter of iconic actors John Travolta and Kelly Preston. Ella featured in her first film, Old Dogs (2009), when she was 9 years old. Her most recent project is the movie The Poison Rose (2019).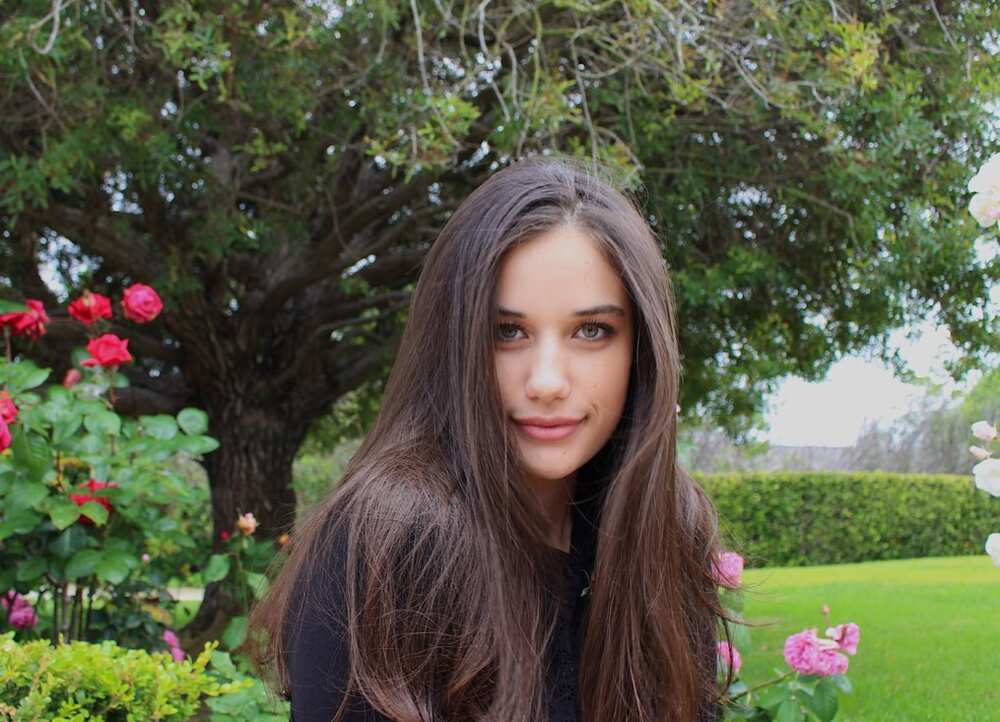 Ella Bleu Travolta is an American actress who is popularly known as the daughter of Hollywood superstars and Scientologists Kelly Preston and John Travolta. She starred alongside her father, Morgan Freeman and Famke Janssen in the 2019 film The Poison Rose.
Profile summary
Name: Ella Bleu Travolta
Date of birth: April 3, 2000
Birthplace: California, United States
Age: 20 years
Nationality: American
Zodiac sign: Aries
Height: 5'10" (178 cm)
Weight: 59kg
Father: John Travolta
Mother: Kelly Preston
Siblings: Benjamin Travolta, Jett Travolta (deceased)
Occupation: Actress
Religion: Scientology
Net worth: $3 million
Ella Bleu Travolta's early life and family
Ella Travolta was born on April 3, 2000, in California, United States. Her parents are famous Hollywood actors. Her father is Academy Award nominee John Travolta. Her mother is singer and actress Kelly Preston.
Ella Bleu Travolta age is 20 years. Information about the schools where the actress got her high and college education has not been made public yet.
The actress is the only female child among John Travolta children. Her siblings' names are Benjamin and Jett.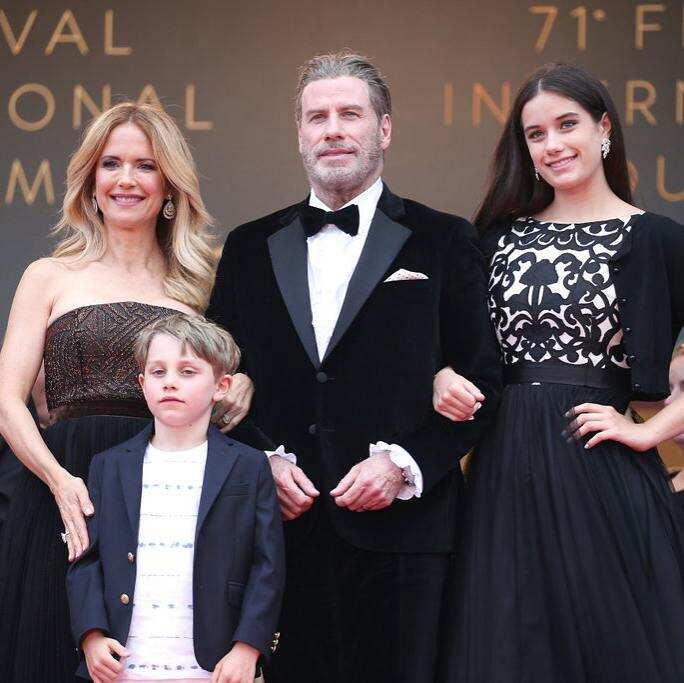 Benjamin was born in 2010, while her older brother Jett was born in 1992. Sadly, he died on January 2, 2009, at 16 years old.
Jett, who had Autism and a history of seizures, died after hitting his head on a bathtub at his family's holiday hotel suite in the Bahamas.
The rest of the year was a difficult period for the family as Jett's death created lots of controversies and massive media attention on the family.
Ella, who was just eight years old at the time, was shielded from the media by her parents to protect her and to help her heal from the tragic loss.
Two people were arrested and charged in connection with an alleged multimillion-dollar extortion plot against Bleu's family over the circumstances of her brother's death.
The accused alleged that Jett had been dead for hours before he was found. The case was eventually dropped.
1n 2018, the actress attended the premiere of her father's movie Gotti. This was the first time she was seen at a red carpet event after the passing of her older brother.
How tall is Ella Bleu Travolta?
John Travolta's daughter is 5 feet and 10 inches tall and she weighs 59 kg. She has beautiful blue eyes and dark brown hair.
Career summary
Ella is the only one among John Travolta kids who is into acting like their Hollywood superstar parents, and her parents are her number one fans.
Ella loved performing from when she was a little girl. She knew she wanted to become an actress early in life. She and her friends performed on stage in her family home when she was little.
Since I was very little, I've loved performing, singing, dancing and putting on shows at home for my family and friends.
In an interview with HollywoodLife, her father praised her acting abilities and stated that he supports her decision to become an actress.
Ella Bleu first appeared in front of a camera when she was one year old. In 2001, she featured in a short documentary titled Not Under My Roof. Her mother, Kelly Preston, was also part of the cast of the documentary.
In 2009, she portrayed the character Emily in the Disney comedy-film Old Dogs. Her parents and Robin Williams also starred in the movie.
The film tells the story of two best friends and business partners, Charlie and Dan, whose lives were suddenly changed after they unexpectedly became guardians of seven-year-old twins Zach and Emily.
The actress's dad and Robin Williams played the roles of Charlie and Dan.
Old Dogs was released on November 25, 2009, and did very well at the box office. Ella received praise for her portrayal of Emily.
Though Ella Bleu Travolta movies are only two, the actress still receives a lot of media attention. This is mainly because her parents are famous, and she sometimes makes red carpet appearances with them.
Her appearances on several TV talk shows have also contributed to her fame. She has made appearances on TV shows like Entertainment Tonight, The Ellen DeGeneres Show, The Talk, and Jimmy Kimmel Live!
After a ten-year hiatus from acting, Ella is now a grown woman, and she is ready to take over Hollywood starting with a lead role in the thriller The Poison Rose.
Ella plays the lead role of Rebecca 'Becky' Hunt in the movie and was highly praised by her co-stars for being a natural in front of the camera. The Poison Rose was released on May 23, 2019.
The film features her father and other top Hollywood icons like Morgan Freeman, Brendan Fraser, and Famke Janssen.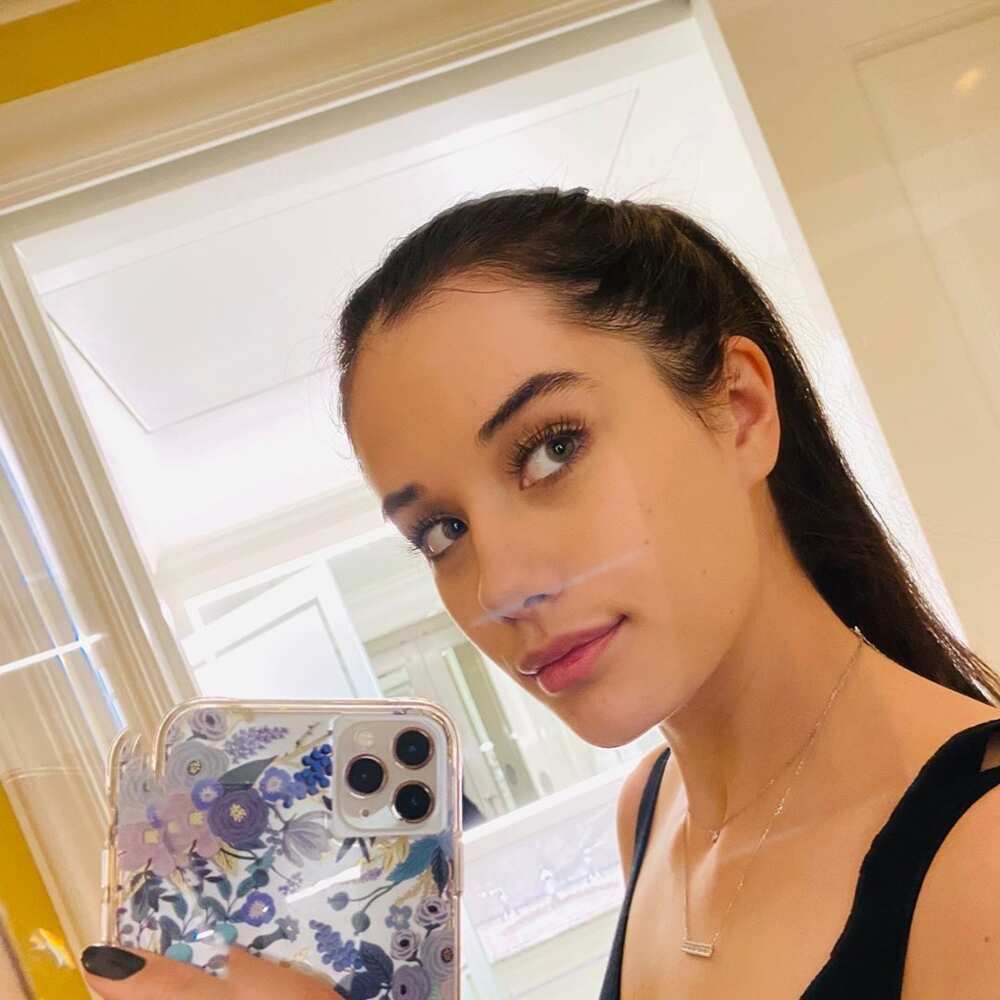 Is Ella Bleu Travolta married?
The 20-year old actress is not married. However, it is not certain if the actress is single or in a relationship.
The actress's dating history is also not known as she keeps her private affairs tightly under wraps.
What is Ella Bleu Travolta net worth?
John Travolta daughter has an estimated net worth of $3 million.
Social media presence
Ella's only verified social media account is on Instagram, and she has over 151k followers on the platform.
After years of staying away from the spotlight, Ella Bleu Travolta now has grown up to become a beautiful and confident actress who is ready to make her mark in Hollywood. With her stepping back into Hollywood as an adult, her acting career is definitely one to watch out for.
Source: Legit.ng