Dianna Agron bio: age, height, partner, movies and TV shows
American dancer, singer and actress Dianna Agron became a household name after she starred in Glee. The beautiful and multi-talented woman is also known for her other roles in shows such as Heroes and Veronica Mars.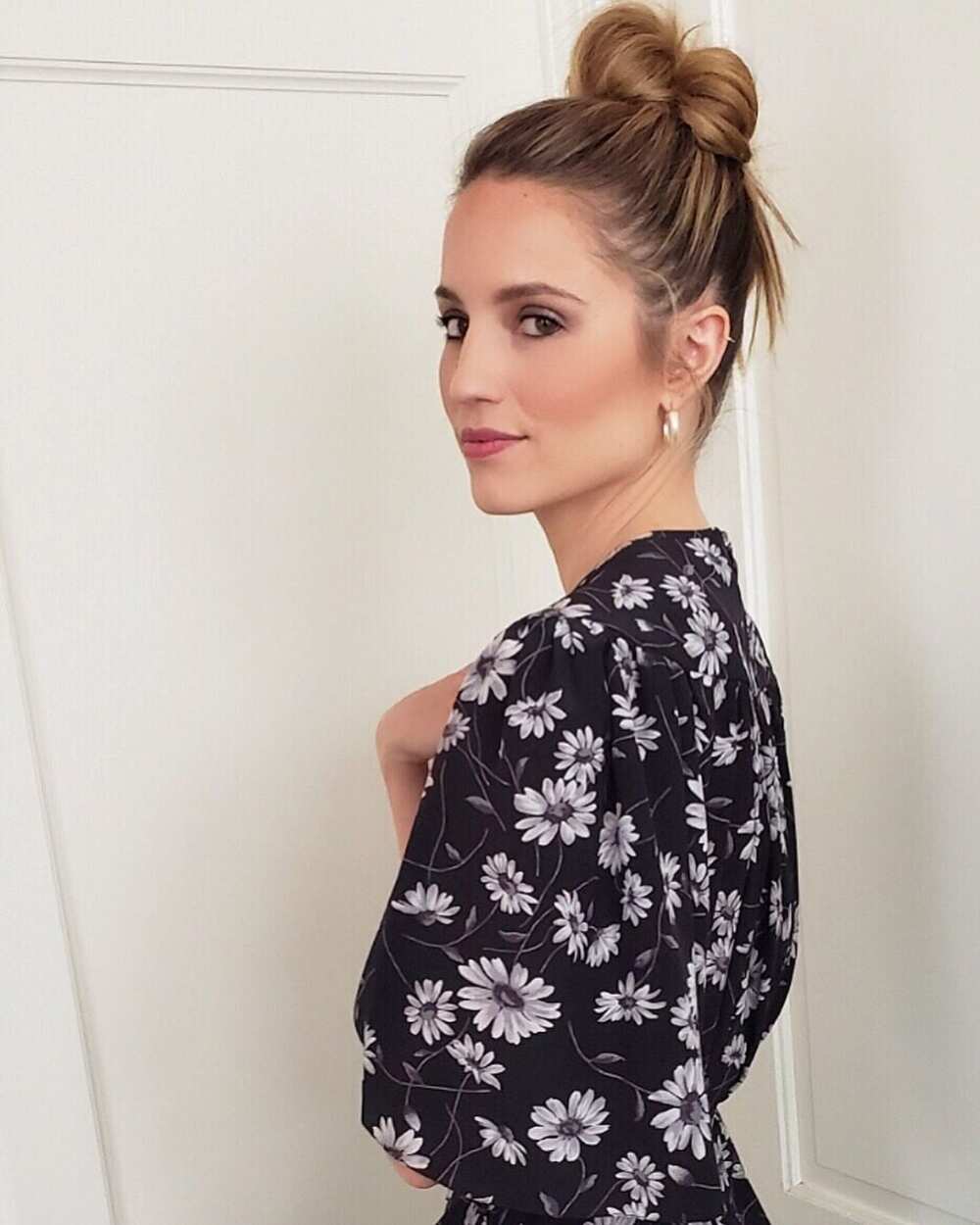 Here is all you need to know about the talented star.
Profile summary
Full name: Dianna Elise Agron
Nicknames: Charlie, Di, Lamb, Kitty
Date of birth: 30th April 1986
Dianna Agron age: 34 years old
Place of birth: Savannah, Georgia, USA
Zodiac sign: Taurus
Nationality: American
Ethnicity: White (Ashkenazi Jewish)
Sibling: Jason
Spouse: Winston Marshall
Height: 5 ft 5.5 in
Weight: 58 kilograms
Eye colour: Hazel
Natural hair colour: Dark brown
Profession: Actress, singer, dancer
Net worth: $4 million
Dianna Agron's family and background
She was born in Georgia to Mary Barnes and Ronald. Dianna grew up in San Antonio and eventually San Francisco due to her father's job as the general manager of Hyatt Hotels.
Quick facts about Dianna Agron
She started dancing when she was three years old
When she was younger, she attended Hebrew school. However, after graduating from high school, the young star chose to forgo college. Instead, she moved to L.A to try her luck at acting.
Her parents divorced when she was 16 years old.
Like most Jewish children, she had a bat mitzvah.
She starred in Sam Smith's 2014 video for the song I'm Not the Only One.
Dianna Agron height and body measurements
How tall is the Glee star? The actress is of average height, and she stands at 5 feet 5.5 inches. As for Dianna Agron hot figure, her measurements in the bust-waist-hip ratio are 34-28-35 inches.
In 2015, she revealed that the secret to her fabulous physique and smooth skin was a diet full of vegetables, drinking a lot of water, and a fantastic skincare routine.
Dianna Agron movies and TV shows
Unlike what most people believe, the star did not make her TV debut on CSI: NY. While her role as Jessica Grant on the episode titled Murder Sings the Blues might have gotten her noticed, Dianna had acted in a number of productions before CSI.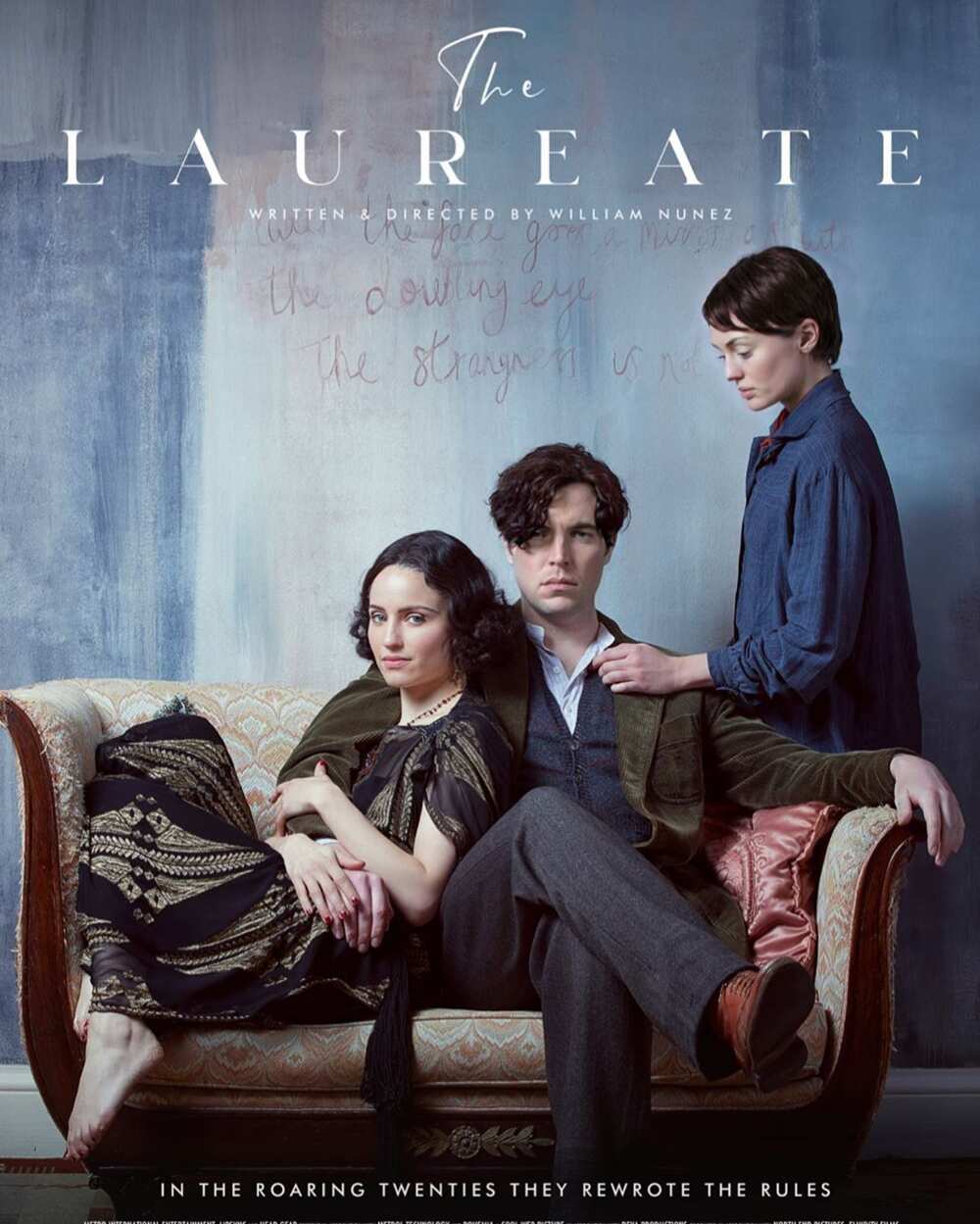 Here are some Dianna Agron movies and shows that she has featured in:
Robot Chicken (2010) - She voiced three characters in season ten episode 13.
After Midnight: Life Behind Bars (2006) - Kelly
Shark (2006) - Gia Mellon in the episode titled Love Triangle
Veronica Mars - From 2006 to 2007, she played Jenny Budosh in three episodes.
Heroes (2007) - She played Debbie Marshall, a cheerleader and bully, in five episodes.
Celebrities Anonymous (2009) - Sadie
The Romantics (2010) - Minnow Hayes
Burlesque (2010) - Dianna Agron Burlesque character was Natalie. Natalie was Jack's fiance who was in New York working on a play for most of the film.
The Hunters (2011) - Alice
I Am Number Four (2011) - Sarah
Zipper (2015) - Dalia
Bare (2015) - Sarah Barton
The Crash (2017) - Amelia Rhondart
Hollow in the Land (2017) - Alison Miller
Against the Clock (2019) - Tess Chandler
Berlin, I Love You (2019) - Katarina
Shiva Baby (2020) - Kim
Dianna Agron Glee
Dianna Agron and Lea Michele were among the main characters on this series.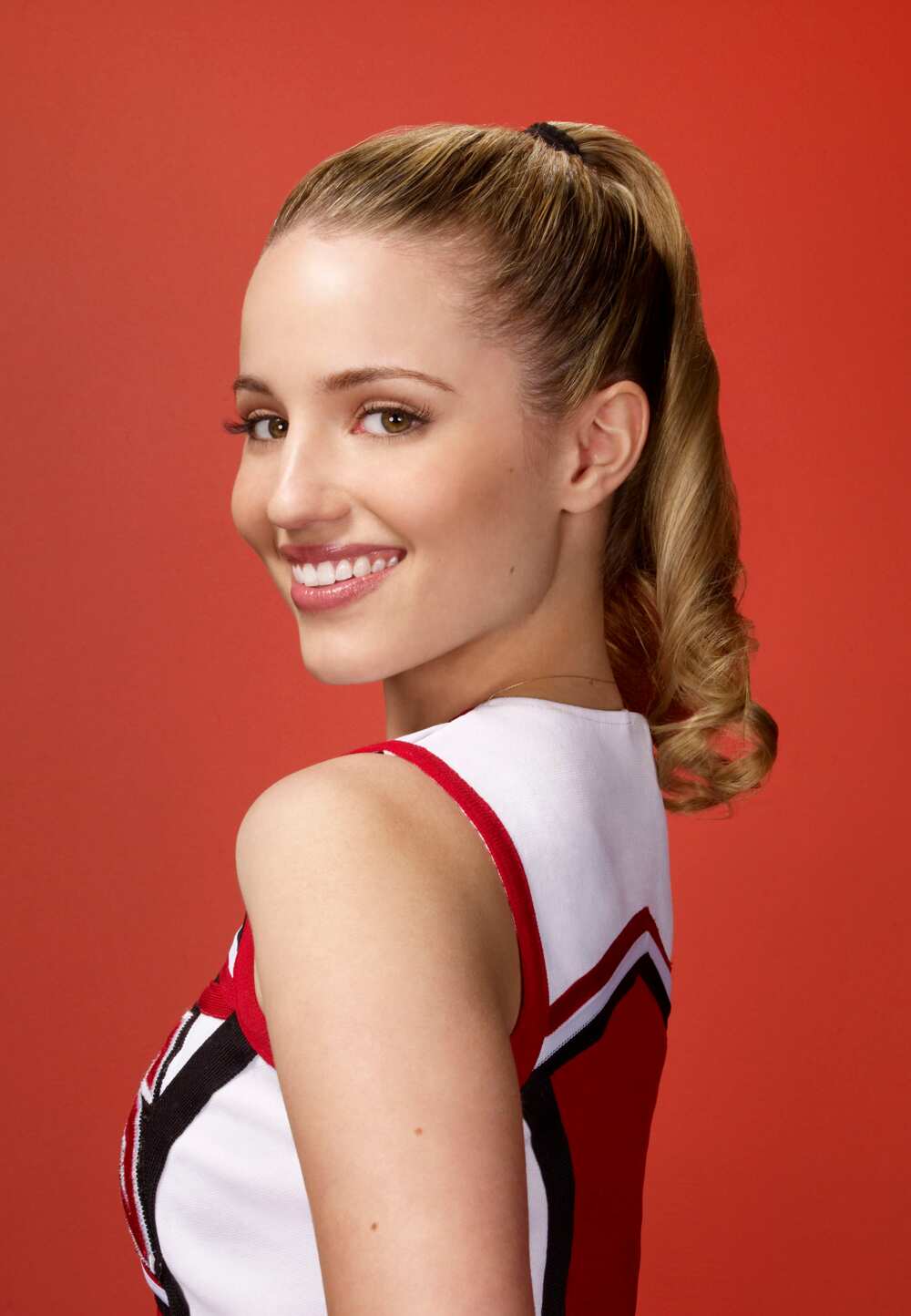 The actress portrayed the cheerleader Quinn Fabray for 74 episodes. While Rachel and Quinn were friends on the show, rumours of a Dianna Agron Lea Michele feud have plagued the two stars. Lea dispelled these allegations claiming that the two were great friends.
Whether fans believe this remains to be determined. Recently, Lea's former Glee co-stars accused her of being difficult to work with.
How much is Dianna Agron worth?
Like many successful movie stars, the celebrity is quite well off. As of 2020, the Dianna Agron net worth is about $4 million.
Not only does she make a living from her film and TV roles, but she also invests in real estate.
In 2016, Agron put her Los Angeles French Normandy - style home on the market.
She had bought the gorgeous house in 2012 for $1.05 million and was selling it at $1.6 million. The house sold a little over a month later for $1.915 million.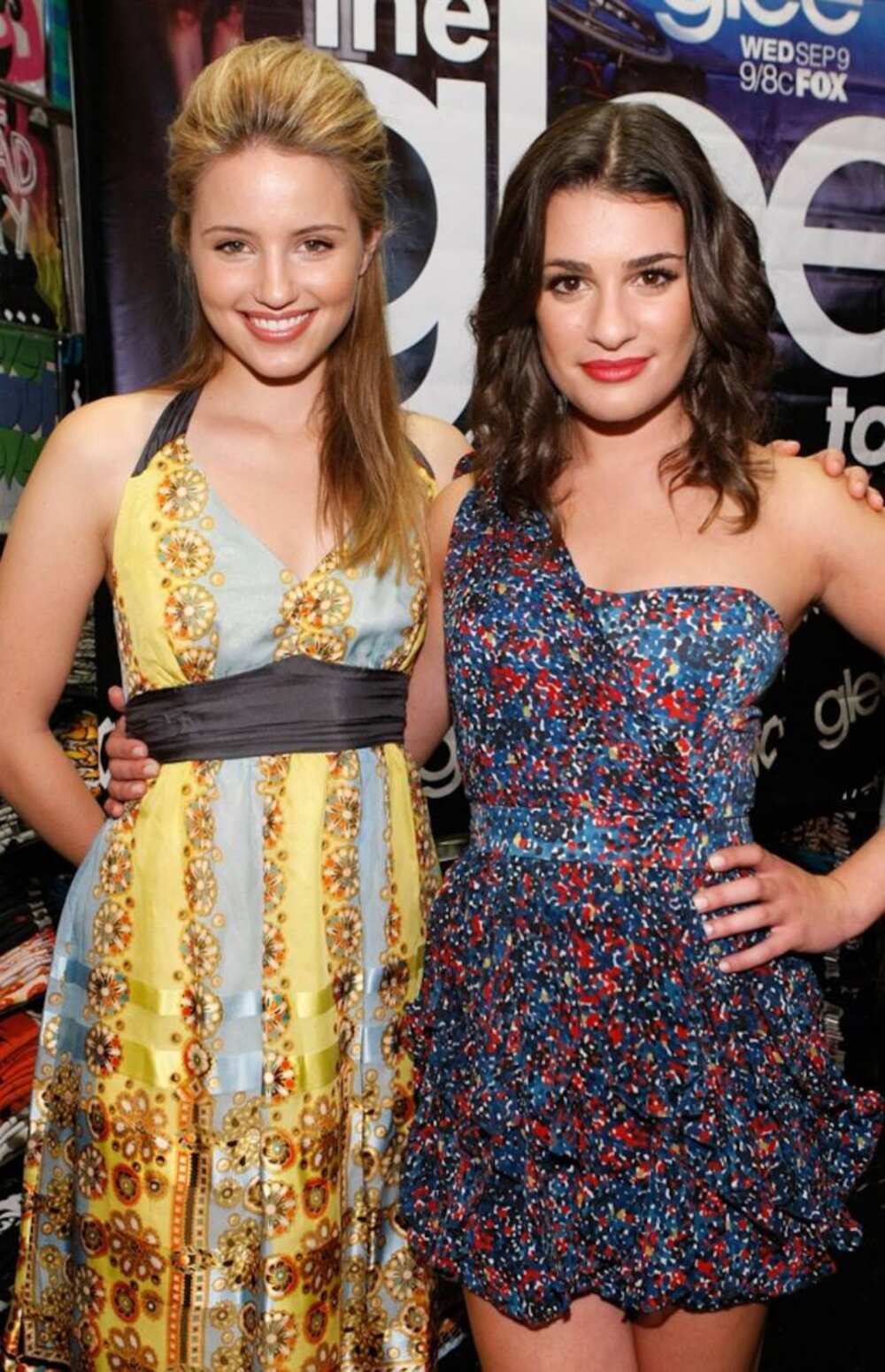 Is Dianna Agron married?
Yes, she is. Dianna Agron husband is Winston Aubrey Aladar Marshall.
Winston is a member of the British folk-rock band Mumford & Sons. In the group, Marshall provides back up vocals, plays the banjo as well as the electric and bass guitar.
Winston Marshall and Dianna Agron were first spotted together in Paris in July 2015. After less than a year of dating, the lovebirds got engaged.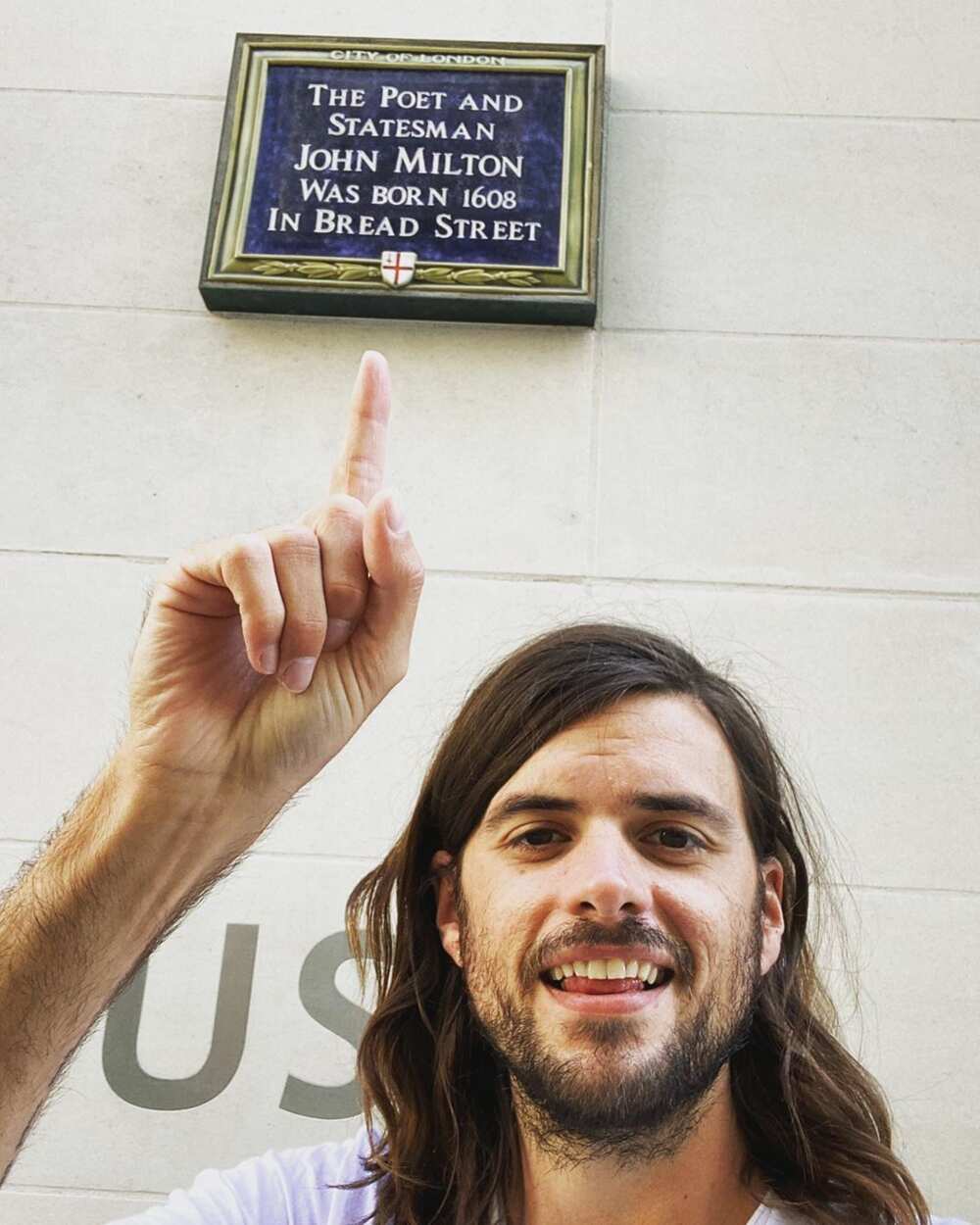 According to reports, the Dianna Agron and Winston Marshall engagement took place over the 2015 December holidays. Many believed that the rockstar presented her with a 4- to 6-carat rose-cut diamond engagement ring set in yellow gold.
The couple was engaged for about ten months before finally tying the knot. Dianna Agron wedding to Winston took place in Morocco at the Beldi Country Club on 15th October 2016.
For their nuptials, the couple chose to forgo the usual white gown and tux. Instead, the bride arrived on a camel, and she wore a sheer nude Valentino gown and a crown of silver stars while her groom had on a turban and embroidered jacket.
Dating history before marriage
Before the star settled down with her now-husband, she had been romantically linked to several high profile men in Hollywood. They include:
1. Dave Franco
James Franco's younger brother dated the actress for about a year in 2008.
2. Thomas Coquerel
The star also dated Australian actor Thomas Cocquerel for about nine months in 2014.
3. Alex Pettyfer
He became Dianna Agron boyfriend after they starred in the film I Am Number Four together. The couple dated for about a year before surprising fans with the news of a break-up.
Alex was said to be a controlling and paranoid boyfriend who would always go through her phone and messages.
Two weeks after their break up, she was terrified and forced to into hiding after he threatened her via a phone call.
Today, Dianna Agron is still acting and enjoying marital bliss with her husband. She is set to star as Laura Riding in the upcoming biographical film The Laureate.
Source: Legit.ng