Rory McCann bio: age, height, partner, net worth, movies and TV shows
Rory McCann is a popular Scottish actor who became very popular after the release of the HBO TV series Game of Thrones. Thanks to his role as Sandor The Hound Clegane, his career skyrocketed in a matter of days. How much money does he make? Does he have kids?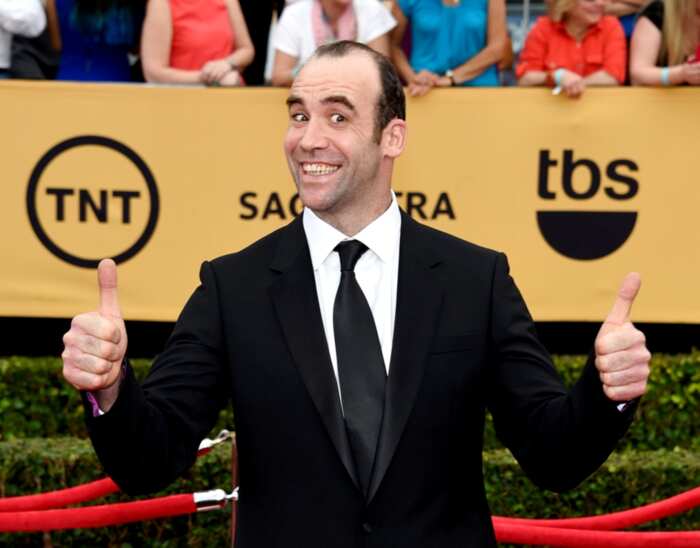 His acting career began when he was 29 years old. At the moment, he is best known as Sandor Clegane from Game of Thrones. How big is the Hound in real life? He is 6 feet 6 inches tall and weighs 95 kgs.
Profile summary
Profession: Actor
Date of birth: 24 April 1969
Age: 51 years
Place of birth: Glasgow, Scotland, UK
Rory McCann height: 198 centimeters (6 feet 6 inches)
Marital status: Single
Net worth: $6 million
Top 5 interesting facts about Rory McCann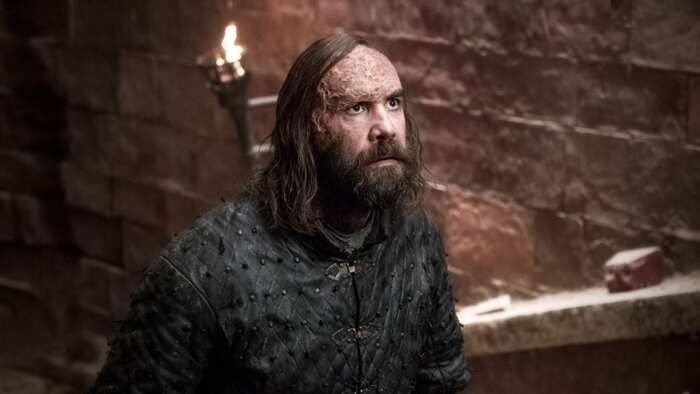 The actor comes from Glasgow, Scotland. He was born in 1969.
This man tried a lot of jobs: He was a landscape gardener, a bridge painter, and a carpenter.
The advert for Scott's Porage Oats, a Scottish breakfast cereal, became the magic trampoline that helped this man to get into the movie industry.
Apart from him, the actor's parents have a daughter, Sally-Gay. She was born in 1972. Rory McCann young sister works in the costume department for TV and films.
In 1988, the actor was invited to feature in the movie Willow. Nevertheless, he was fired pretty soon due to laughing during the takes.
What is Rory McCann age?
The actor celebrates his birthday on 24 April. As of today, he is 51 years old.
How tall is Rory McCann?
Rory McCann weight and height
The height of the actor is 198 centimeters (6 feet 6 inches). Rory McCann weight is about 95 kilograms.
Who is Rory McCann partner?
The army of fans of The Hound follows each of his steps. They wish to know all about the life of their favorite actor. It seems that nothing can stay a secret.
Is Rory McCann married? Who is Rory McCann wife? As of today, the actor is not in a relationship. What is the reason behind that? Here is what the actor says:
I'm single because I move about so much that I can't really get attached.
He also adds that his mother and sister are the two most important women in his life:
I've got to say my mother is the most important woman in my life and not just because she is a Scotsman reader. She's my one true believer, my No 1 fan. I've always been close to her. She's been very encouraging through the ups and downs of being an actor. It's not easy because there's long periods of no work and she's always been the one trying to keep me positive… My sister is also a very important person in my life. She's three years younger than me and works in the business as well, she does costumes. She did a job on Alexander with me, which was great. It's good to have a confidante. On set, we speak a secret language from childhood, so none of the other actors or directors know what we're talking about. It's very useful when you don't want others to know what you're saying.
What is Rory McCann net worth?
The popularity of The Hound significantly increased his income. As of today, his net worth is $6 million.
Rory McCann movies and TV shows
Which of these films and TV series have you already seen?
Movies
1988 – Willow
1999 – Ratcatcher
2000 – Pasty Faces
2003 – Young Adam
2003 – Ghost Rig
2003 – The Devil's Tattoo
2004 – Alexander
2005 – Beowulf & Grendel
2006 – Sixty Six
2007 – Hot Fuzz
2008 – Sixty Six
2008 – The Crew
2009 – Solomon Kane
2010 – Clash of the Titans
2011 – Season of the Witch
2015 – Slow West
2017 – xXx: Return of Xander Cage
2019 – Jumanji: The Next Level
TV series
2002 – 2003 – The Book Group
2002 – 2003 – Rockface
2002 – 2011 – The Jury II
2003 – State of Play
2007 – 2008 – Heroes and Villains
2011 – 2019 – Game of Thrones
2011 – present – Shameless
2015 – Banished
2017 – Glasgow 1967: The Lisbon Lions
Rory McCann is a gifted person who enjoys a wonderful life. His roles always fascinate. We hope that soon, we will hear news about more movies featuring this talented man.
Source: Legit