50+ happy Wednesday quotes and messages to get you through hump day
Each day of the week usually presents a different challenge, and Wednesday is no different. Luckily, there are many happy Wednesday quotes and messages that can help you get through hump day.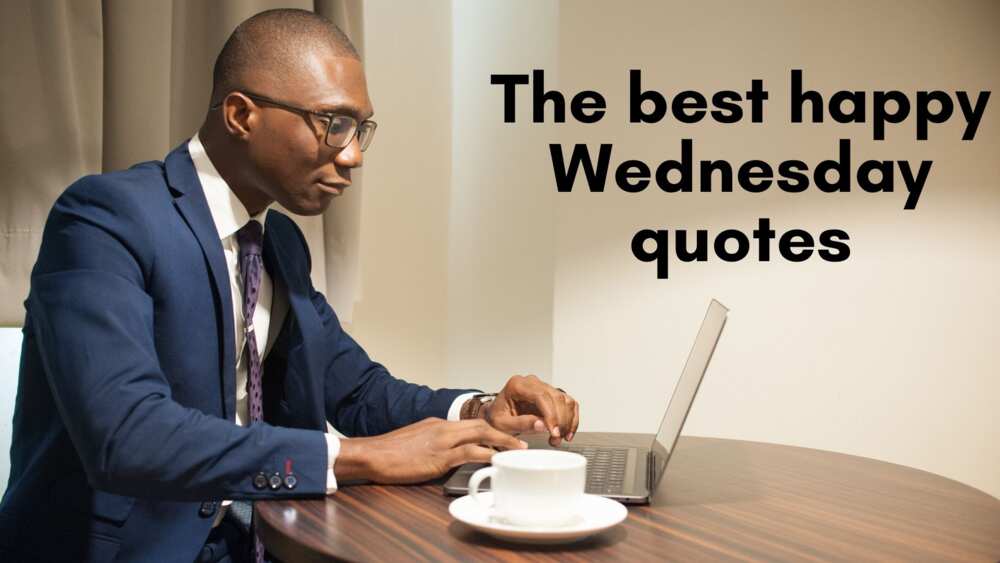 Why is hump day Wednesday? This is because it is in the middle of the workweek, meaning that one has made it "over the hump" towards the weekend.
Some people like rewarding themselves with the best good morning Wednesday quotes so that they can be mentally prepared for the next two working days.
Having a list of happy Wednesday funny quotes and sayings can be a great source of strength for you to complete the week in style.
The best happy Wednesday quotes
These happy Wednesday quotes will help you get over the hump with more energy than ever:
Happy hump day! Be happy with who you are and what you do, and you can do anything you want.
Smile increases the value of your face, anger spoils the beauty of the soul, faith is the force of life, and confidence is the companion of success, so keep smiling. Good morning, have a beautiful hump day.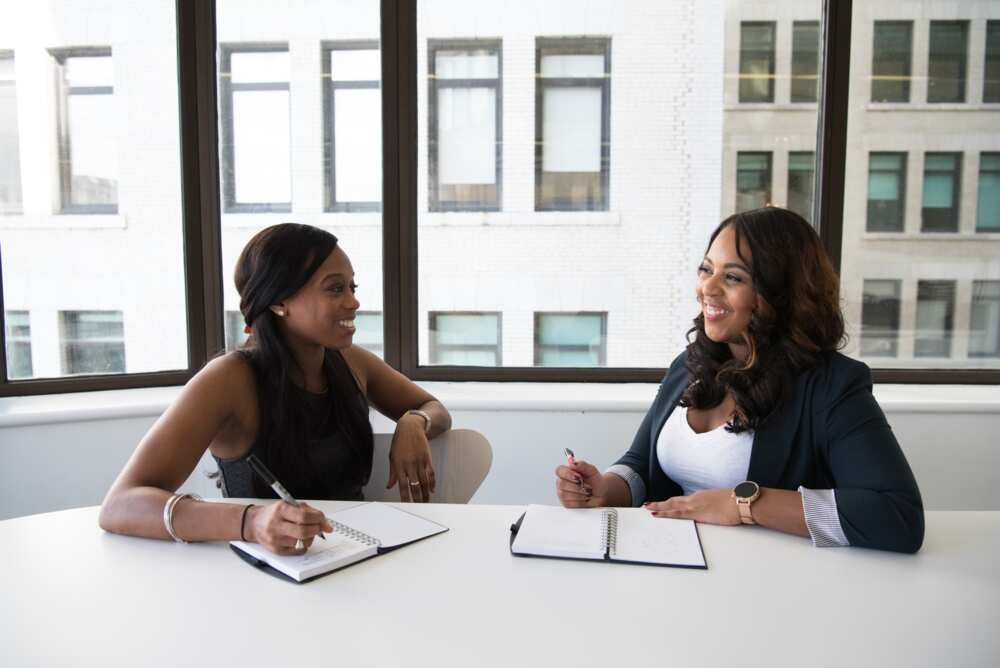 Worry-free hump day! Because worry is like a rocking star: it gives you something to do but never gets you anywhere.
Wednesday is a day to help others celebrate life. You and only you are accountable for what you extend and give to others. One smile not only increases your value but it gives joy to each person you meet. - Byron Pulsifer
Hump day with you is the happiest hump day ever!
When people refer to 'Back in the Day,' it was a Wednesday. Just a little fun fact for you.-Dane Cook
Happy Hump Day! Sometimes you just can't breathe from all that "life" throws to you... Take a deep breath and allow Hope to feel your lungs...
Keep calm, its hump day!
Happy Hump Day! We're half way there to drinking cocktails and making decisions we will regret on Monday!
Happy Wednesday! Look at the bright side! At least it's not Monday morning!
Wednesday is not the beginning of the week. But, you can make it the beginning of your success. Work, and get stars in front of you.
Happy Hump Day everyone. Do something different, fun, quirky and wild as you will never get this day back so make the most of it!
Life is a choice. You can be a loser and be laughed at by a problem or be a winner and laugh at a problem. Happy Hump Day!
Happy Hump Day! Dear person reading this ... You are a beautiful shining soul inside and out and you are important! Embrace your awesomeness!
Hump Day – not as "depressing" as Monday, not as "exciting" as Friday.
You're great if you can make people around you become jealous. But, it's more useful if you can make people inspired by you. Happy Hump Day!
On Wednesday, when the sky is blue, and I have nothing else to do, I sometimes wonder if it's true that who is what and what is who.-Winnie the Pooh
Happy Wednesday! Practice compassion. Lift others. Learn to encourage rather than criticize. You'll feel better when you help others feel better. – Tracey Edmonds
Hump days were the best thing about Atlantis. The middle of the week was a traditional holiday there. Everyone stopped work and celebrated the fact that half the week was over. -Walter Moers
The best good morning Wednesday greetings
Do you want to have a great Wednesday? Having a list of positive quotes is the best way to start the day. You can kick-start your hump day morning using these greetings:
Good morning, have a great hump day.
Good morning, let today's atmosphere help you to conquer new heights, happy Wednesday.
Wishing you a peaceful hump day and God bless you, good morning.
Funny Wednesday quotes
Are you looking for an efficient way to make your Wednesday humorous? Here are some of the best quotes to get you through hump day:
Nothing screws your Friday more than realizing that it's only Wednesday.
This is Hump day Radio here to remind you there are still too many days between you and your weekend.
Today is Hump Day! Happy as a unicorn eating cake on a rainbow.
Wednesday is Latin for almost Friday.
May the fleas of a thousand of camels infest the crotches of the people that irritate me today, and may their arms be too short to scratch! Happy Hump Day!
How to survive Wednesdays, put an 'out of order' sticker on your forehead and call it a day.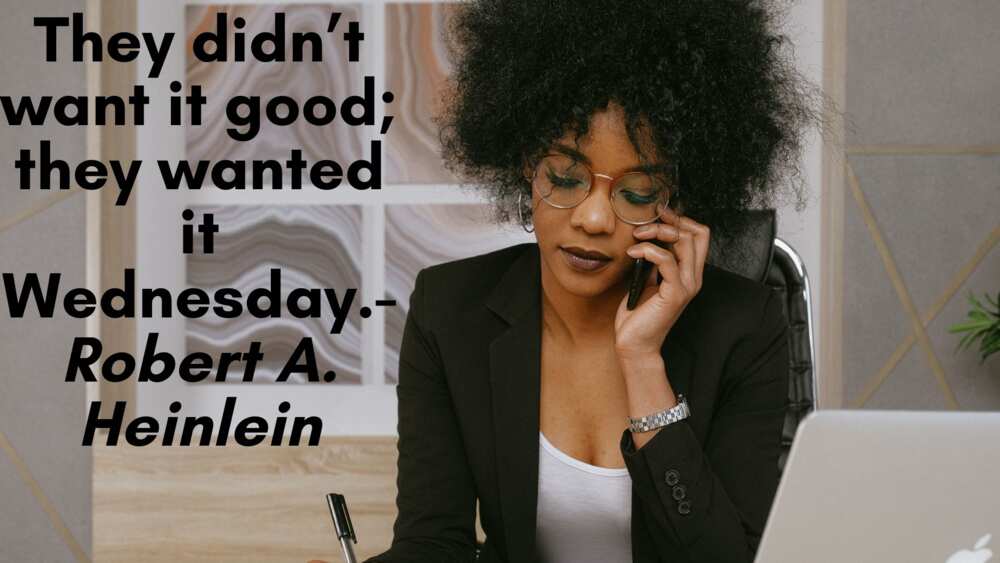 Spiritual Wednesday quotes
Once you are spiritually motivated, then you can enjoy a great and successful day. Get one Wednesday inspiration quote to uplift your spirit from the list below:
The blessings of peace, the beauty of hope, the spirit of love, and the comfort of faith be your gifts always. Have a beautiful hump day.
The Lord bless you with new mercies every morning, grace every day, new hope for everyday trials, and courage all the way. Have a successful Wednesday.
May God bless you with warmth in your home, love in your heart, peace in your soul, and joy in your life. May your hump day be a blessing.
It's Wednesday. Thank you Lord for allowing me to see another day. I woke up. I'm alive. I'm blessed. I'm thankful. God is good and worthy to be praised!
May we begin this day with a smile and a heart full of gratitude. May the Lord bless you most abundantly. Have a wonderful Wednesday. Stay happy and blessed.
This is another day, another blessing, and another chance of life. Take nothing for granted and think of every breath as a gift. Have a peaceful and lovely Wednesday.
Wonderful happy Wednesday funny quotes to energize you
A Wednesday inspirational quote can energize you.
The art of being happy lies in the power of extracting happiness from common things. Work hard and your hump day will be a success. - Henry Ward Beecher
Sometimes all takes is just a little smile to get us up and over the hump.
And when it rains on your parade, look up rather than down. Without the rain, there would be no rainbow. Have a wonderful Wednesday. - C.K. Chesterton.
Happiness is found from within when you learn to appreciate your blessings live in the present and love! Have a happy hump day. -Tracey Edmonds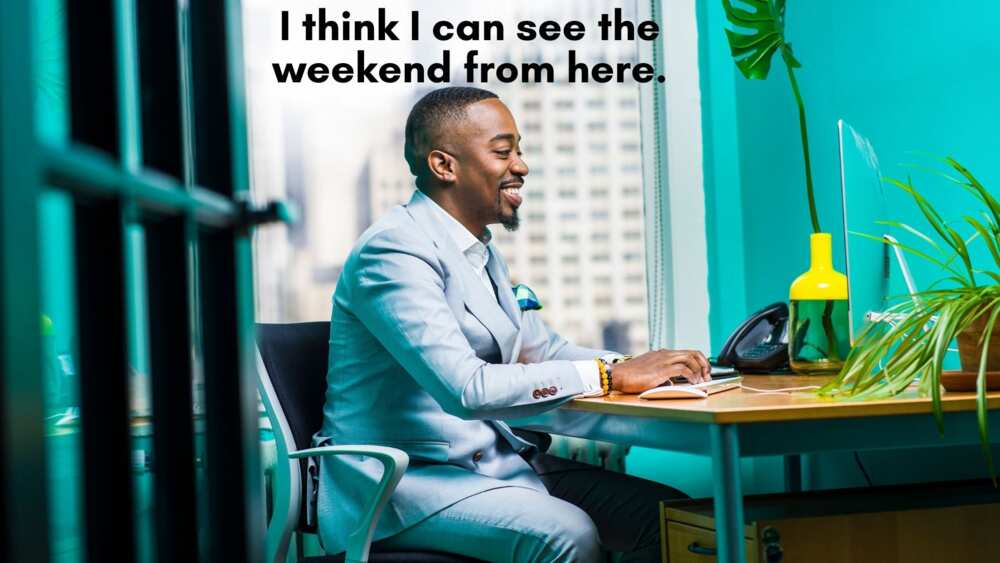 The best Wednesday sayings
Many great people have come up with awesome hump day sayings to inspire others and make them more productive. Some of the sayings that can make you have a wonderful Wednesday are:
Wednesday is not the beginning of the week. But, you can make it the beginning of your success. Work, and get stars in front of you!
My job is to give people who work hard all week something to enjoy on Saturdays and Wednesdays. - Arsene Wenger
Inspiration is one thing, and you can't control it, but hard work is what keeps the ship moving. Keep up the good work. Have a successful Wednesday.
Monday for wealth, Tuesday for health, Wednesday the best day of all: Thursday for crosses, Friday for losses, Saturday no luck at all. - Old English Rhyme
I've heard of Monday, Tuesday, Wednesday, Thursday, and Friday, but I've never heard of Someday.
Prison is the only place Hump Day is never celebrated.
Keep Calm. It's only Wednesday. We still have 2 more days to go.
Practical! On Wednesday afternoons I could be practically anything. What's up. -Kit Williams
Happy Wednesday! Cast your love to all, trust in the team to which you are joined, and do not do wrong to others for your own self-gratification. - Byron Pulsifer
Which are positive Wednesday quotes to motivate you?
Hump day means that two days are over and only two are remaining to get to the weekend. Here are some positive quotes to get you over the hump:
Each morning is the open door to a new world - new vistas, new aims, new plans, new things. Wednesday morning is no less.
Enjoy your hump day fam! Dream big, live courageously, communicate honestly, be mindful, act with kindness, and spread love today and every day!
When you get up on a Wednesday morning, don't ask yourself what to do, but what you can do to be happy.
After the storm the sun always comes out, remember that after Wednesday there is always a Saturday waiting for you. Be patient and you will be rewarded.
People think that you have to do something huge, like go to Africa and build a school, but you can make a small change in a day. If you change Wednesday, then you change Thursday. Pretty soon it's a week, then a month, then a year. It's bite-size, as opposed to feeling like you have to turn your life inside out to make changes. – Hoda Kotb.
The problem comes to give you the most valuable treasure, the lesson. Solve your problems, take wisdom, and enjoy your hump day.
Humans have a weakness by often making mistakes. But, he also has the advantage of learning from his mistakes. May your hump day be full of success.
Happy Wednesday! Practice compassion. Lift others. Learn to encourage rather than criticize.
You must move forward, you must continue to dream and you must stay focused in order to overcome. Have a successful hump day. - Ron Maker
On Wednesday afternoons I could be practically anything. - Kit Williams
If your enthusiasm has begun dwindling and you need to have a happy Wednesday, take a break and go through these supportive quotes and sayings. Which of these happy Wednesday quotes do you like best?
READ ALSO: 50+ happy Saturday quotes and sayings about the best day of the week
If you want to encourage your friends during the weekend, use these awesome Saturday wishes from Legit.ng.
Remember: the right words told at the right time might turn into the best motivation for people going through tough times.
Source: Legit.ng