15 movies like Inception that definitely will blow your mind
The search for movies like Inception is high among people who loved this film starring Leonardo DiCaprio. Inception is ranked high among top mind bending movies as not only does it transfix the viewer from beginning to end, but it also leaves them thinking about the story long after it is over.
Which type of movie is Inception? The film is classified under genres such as action, adventure, science-fiction and heist.
Movies like Inception combine some or all of these elements to provide the viewer with a mind-blowing experience.
Is Inception on Netflix?
Yes, it is. Anyone subscribed to the service can watch this movie.
Movies like Inception available on Netflix and Amazon Prime
If you loved Inception and are wondering 'What should I watch after Inception?', our list of the best mind blowing movies of perfect for you.
The following films storylines are close to Inception and are guaranteed to keep you on the edge of your seat as you try to figure out the twists and turns to determine the endgame.
It should be noted that, if you are also looking for movies like Inception and Interstellar then all the motion pictures below fit this description
15. The Adjustment Bureau
IMDb score: 7.0/10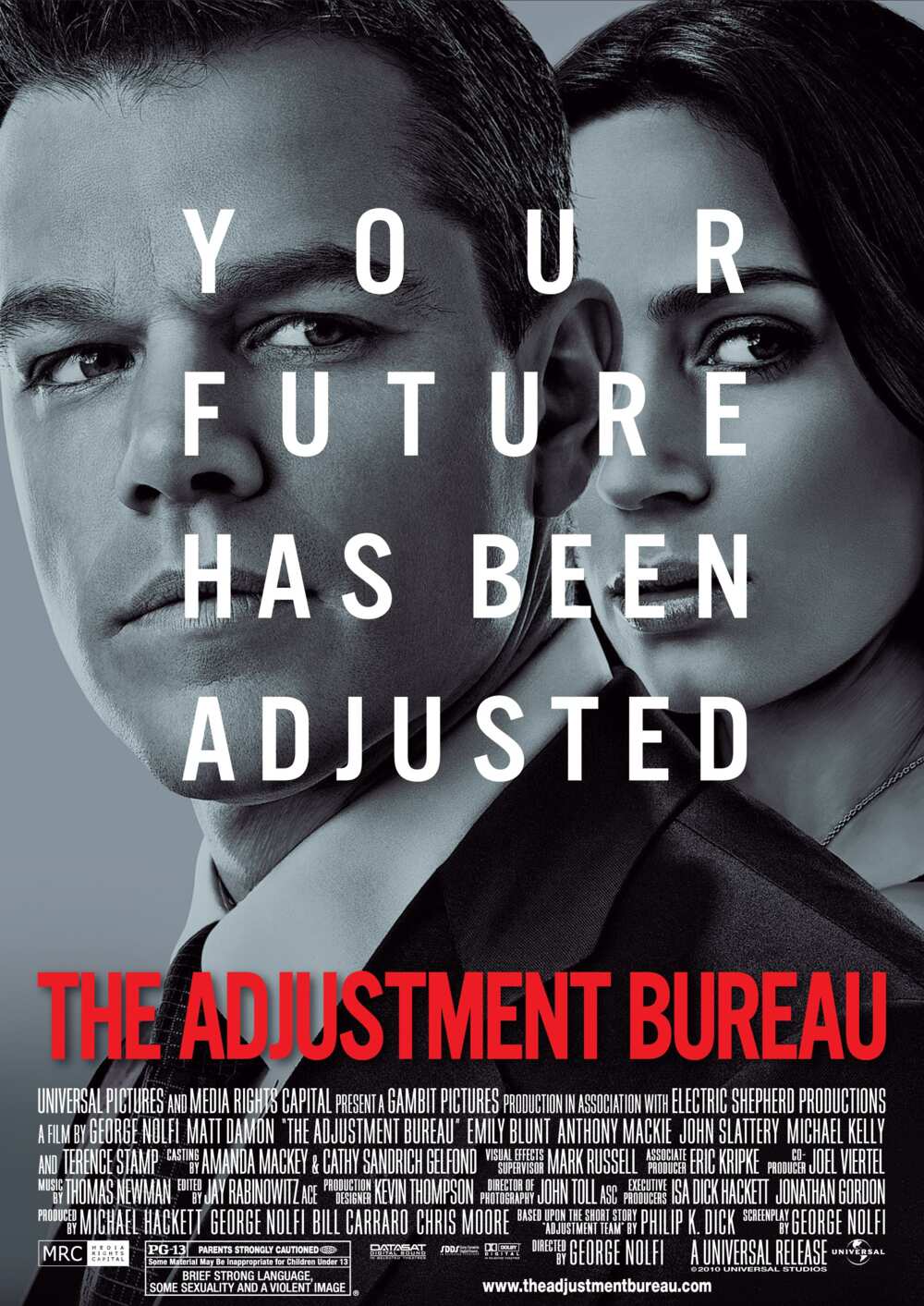 Mind blowing movies have a knack for making you question your reality, and The Adjustment Bureau is no exception. Matt Damon plays David Norris, a politician vying for a senate seat who meets ballet dancer Elise Sellas during a debate.
Months after they part ways, David arrives at his office to find his co-workers frozen with mysterious men examining them. The men inform him that he should never meet Elise again as it is not in his outlined life.
Not willing to have his life controlled, David Norris goes to look for Elise while evading the men of the bureau who wish to 'reset' him making sure that he and Elise never met.
14. Coherence
IMDb score: 7.2/10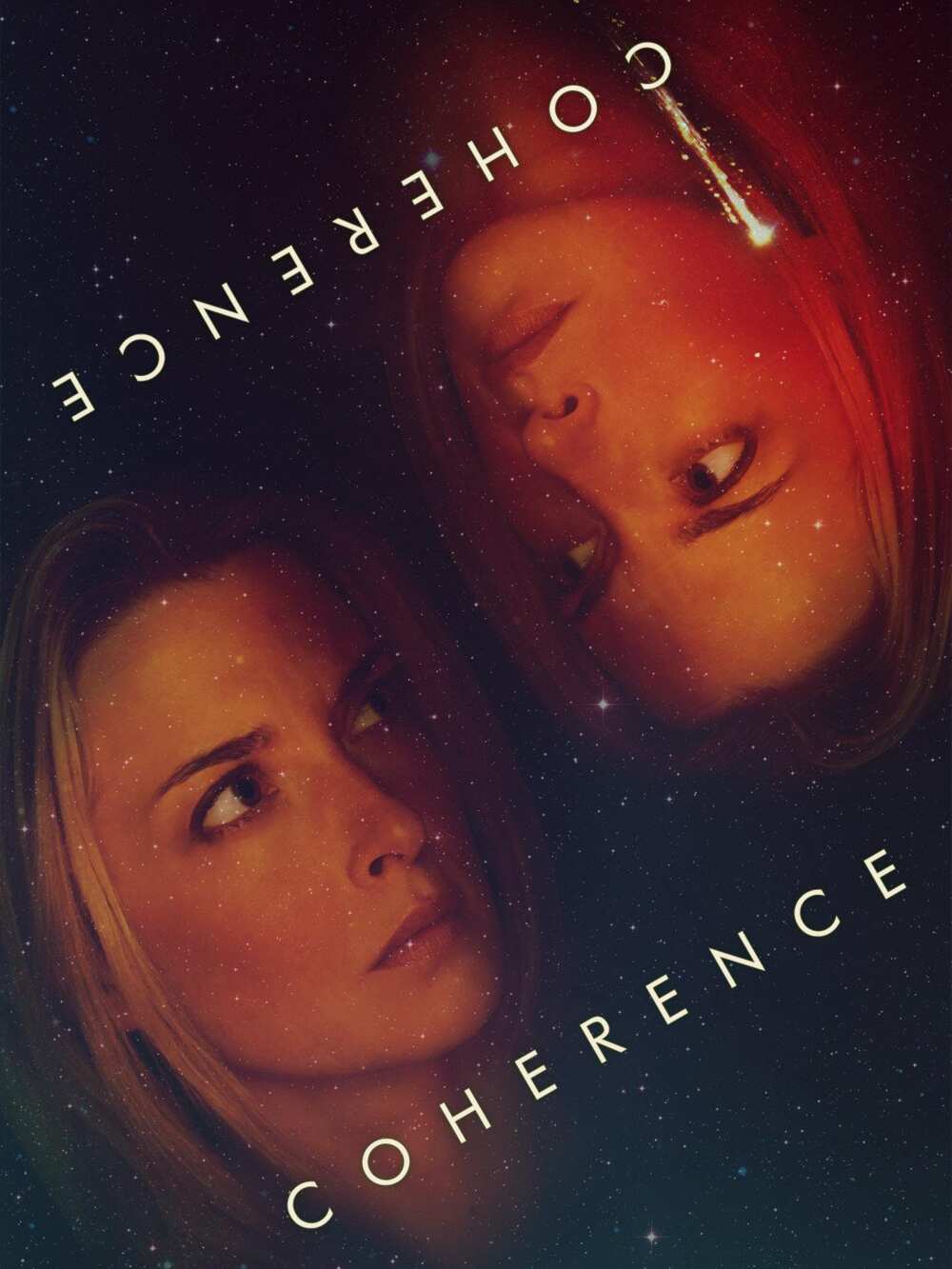 If you are looking for mind bending movies of Netflix, then Coherence is the film for you. On a seemingly innocent night, eight friends decide to catch up at a dinner party.
After their electricity supply and the lights go off, some of them decide to go out and investigate. They soon realized that things are not as they seem, and they all might be experiencing alternate realities from each other.
Coherence is also among movies like Inception on Amazon Prime.
13. Looper
IMDb score: 7.4/10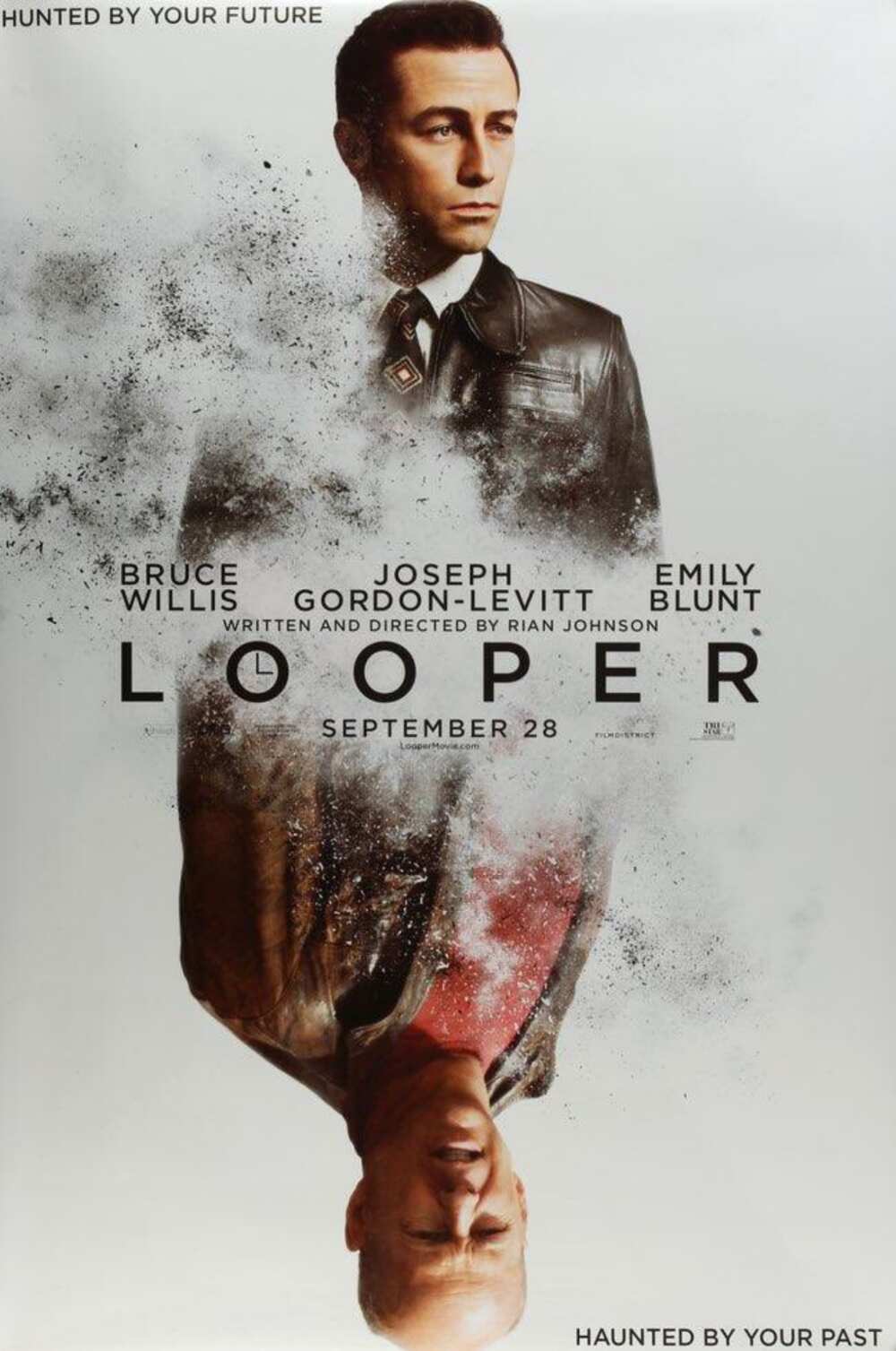 In 2044, time travel is a reality that is only afforded to those rich enough to pay for it. Due to future tracking systems imposed by the government, the crime syndicates have a hard time disposing of bodies of anyone they wish to have killed.
To evade this, the mob sends its victims to the past where loopers kill them. Joe, played by Joseph Gordon-Levitt, works for a crime syndicate as a hitman, aka a looper.
His work is exceptional, but things go wrong when his bosses send him his future self for him to kill. Looper is one of the top mind blowing movies on Netflix that will keep you on the edge of your seat.
12. Source Code
IMDb score: 7.5/10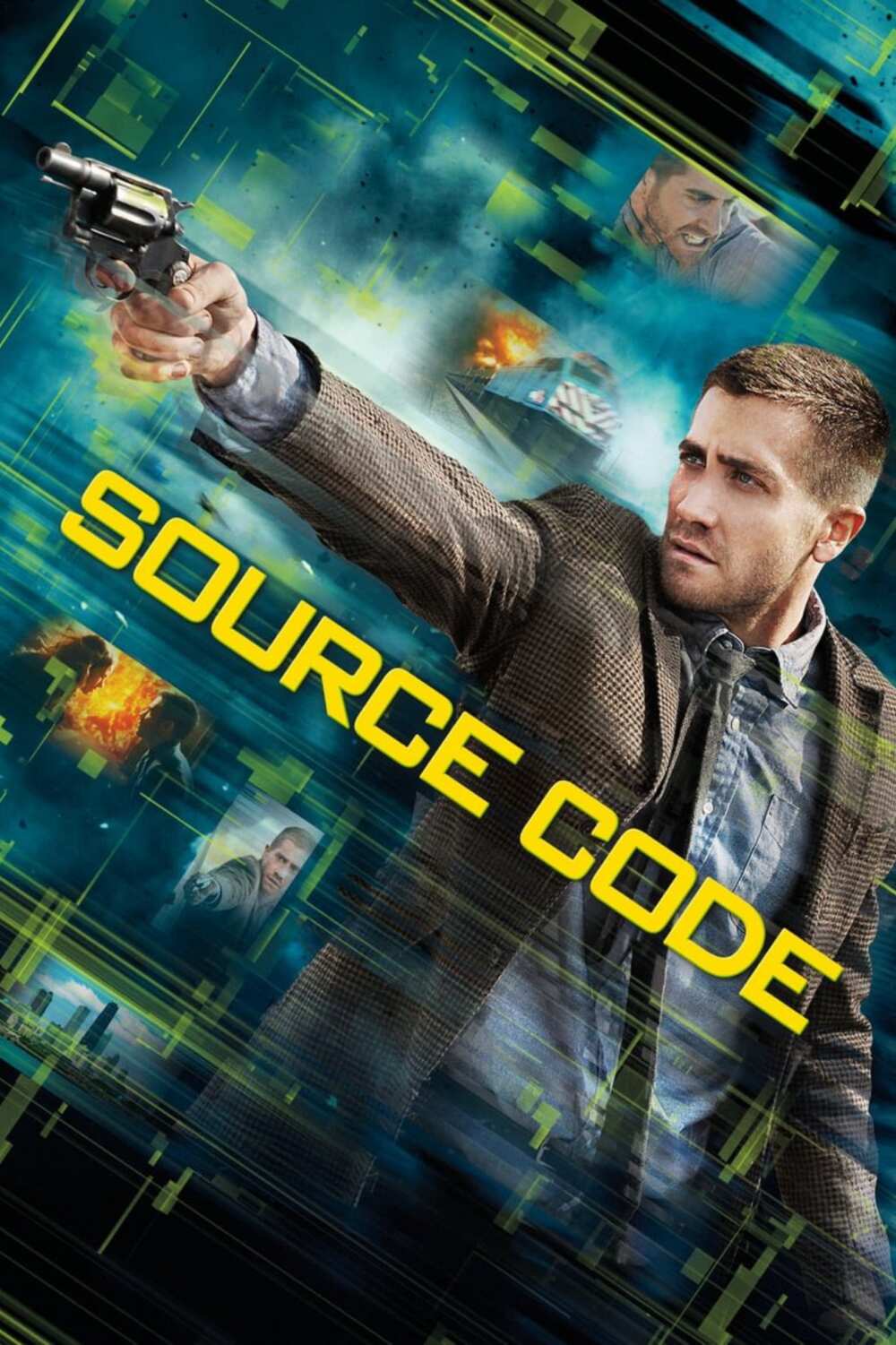 Source Code is top among the best movies that will blow your mind. Jake Gyllenhaal plays a pilot Captain Colter Stevens, who randomly wakes up on a commuter that is heading to Chicago.
To everyone around him, he is Sean Fentress, a school teacher. Before he can understand what is going on, the train explodes killing everyone in it.
Back in his real-life, Colter wakes up in a cockpit where he is informed that he is on a mission to find the train bomber before he detonates the bomb and kills everyone in it. Colter has to be sent back into Sean's body before the explosion to find the bomber before the train explodes.
11. Minority Report
IMDb score: 7.6/10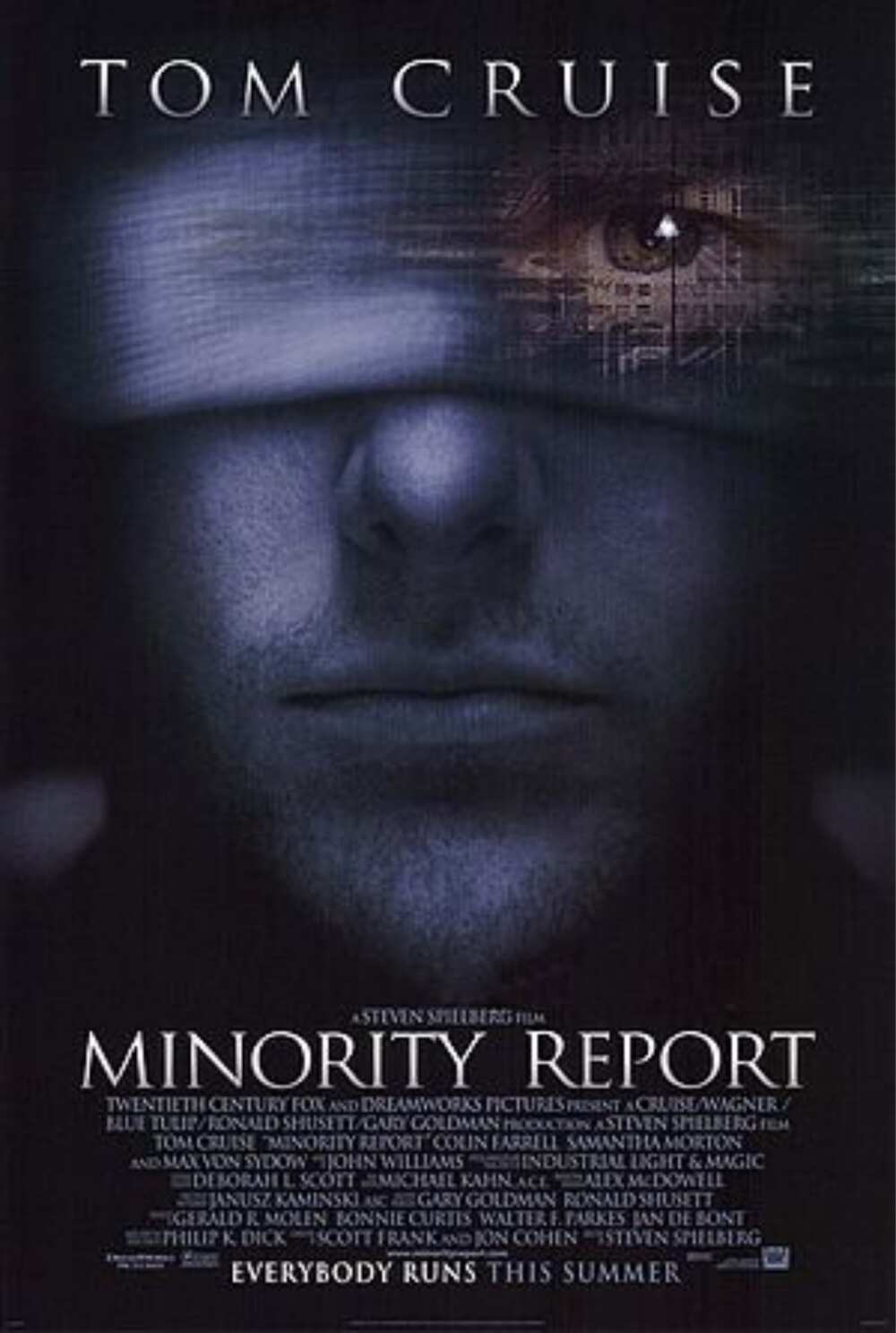 In this film, Tom Cruise plays Captain John Anderton, a police officer who together with his colleagues, arrest persons on the premonition that they will commit crimes in the near future.
Things take a turn when the psychic technology they rely on predicts that he will kill an unknown man in the next 36 hours.
Not willing to accept this, John Anderton escapes and has to race against the clock to prove that he is innocent and that the psychic technology they all rely on is faulty and cannot be fully trusted.
10. The Machinist
IMDb score: 7.7/10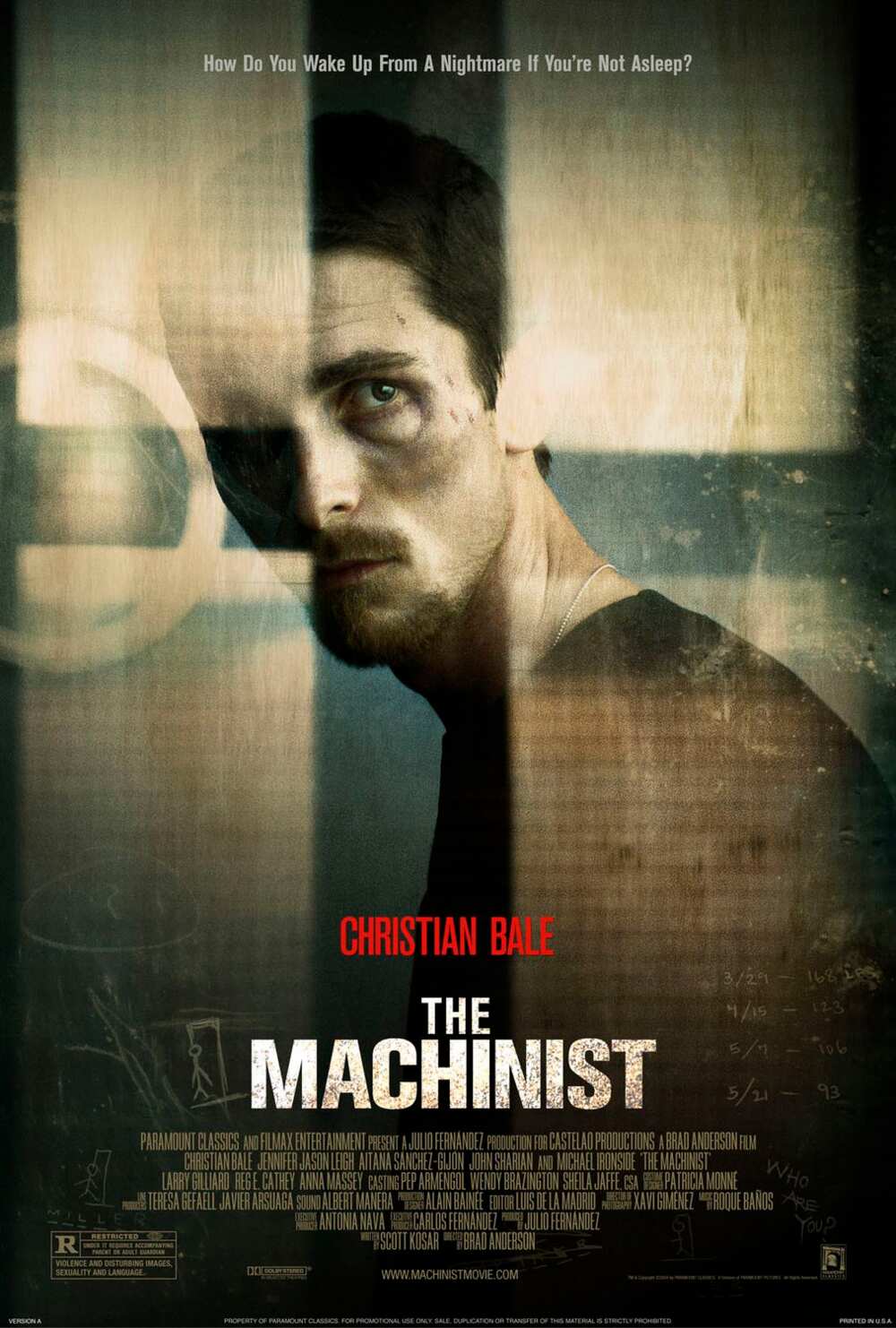 The Machinist is probably one of the top mind bending movies available today. Christian Bale plays Trevor Reznik an insomniac lathe operator.
His lack of sleep has taken a devastating toll on his mind and body. During one of his shifts at work, his co-worker Mike is injured, and Trevor is blamed for the accident.
However, according to Reznik, a new co-worker, Ivan distracted him. Despite his pleas, no one believes him as they cannot seem to see Ivan.
Convinced that Ivan is following him and is the root of all the random occurrences going on, Trevor descends into more paranoia as he tries to find out who Ivan is, why he is following him and how come he is the only one who can see him.
9. Paprika
IMDb score: 7.7/10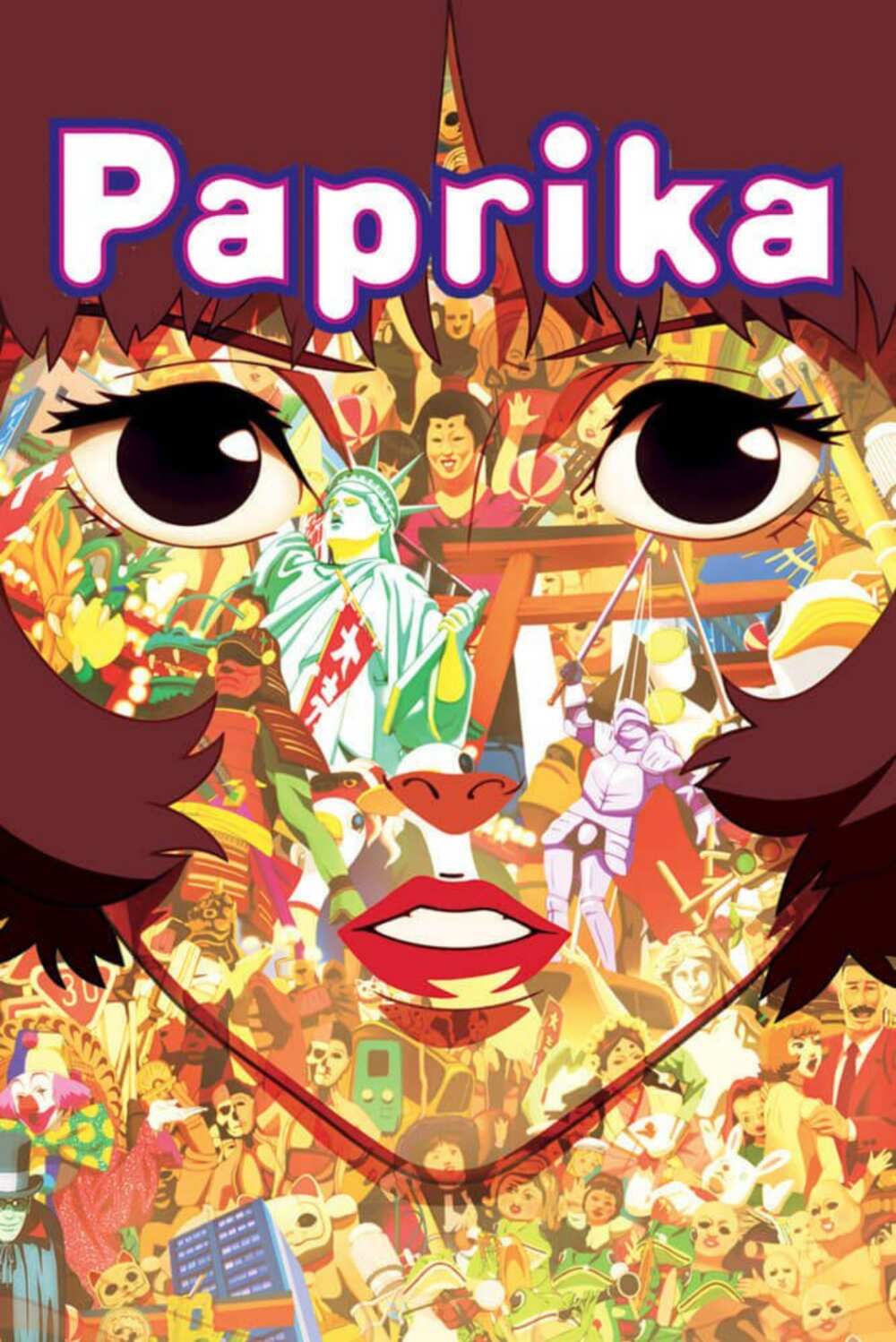 Paprika is among movies similar to Inception as it deals with technology that invades the human mind as we sleep. The film follows Doctor Atsuko Chiba, who illegally uses this technology to help psychiatric patients.
To keep her identity a secret, she uses the code name Paprika in the dream world. Despite the technology's many benefits, it can have devastating effects of it falls into the wrong hands.
After the device is stolen, Paprika has to investigate to find out who has taken the device before the culprit puts it into use, thereby destroying people's lives and dreams.
Parika is one of many movies like Inception on Netflix.
8. Donnie Darko
IMDb score: 8.0/10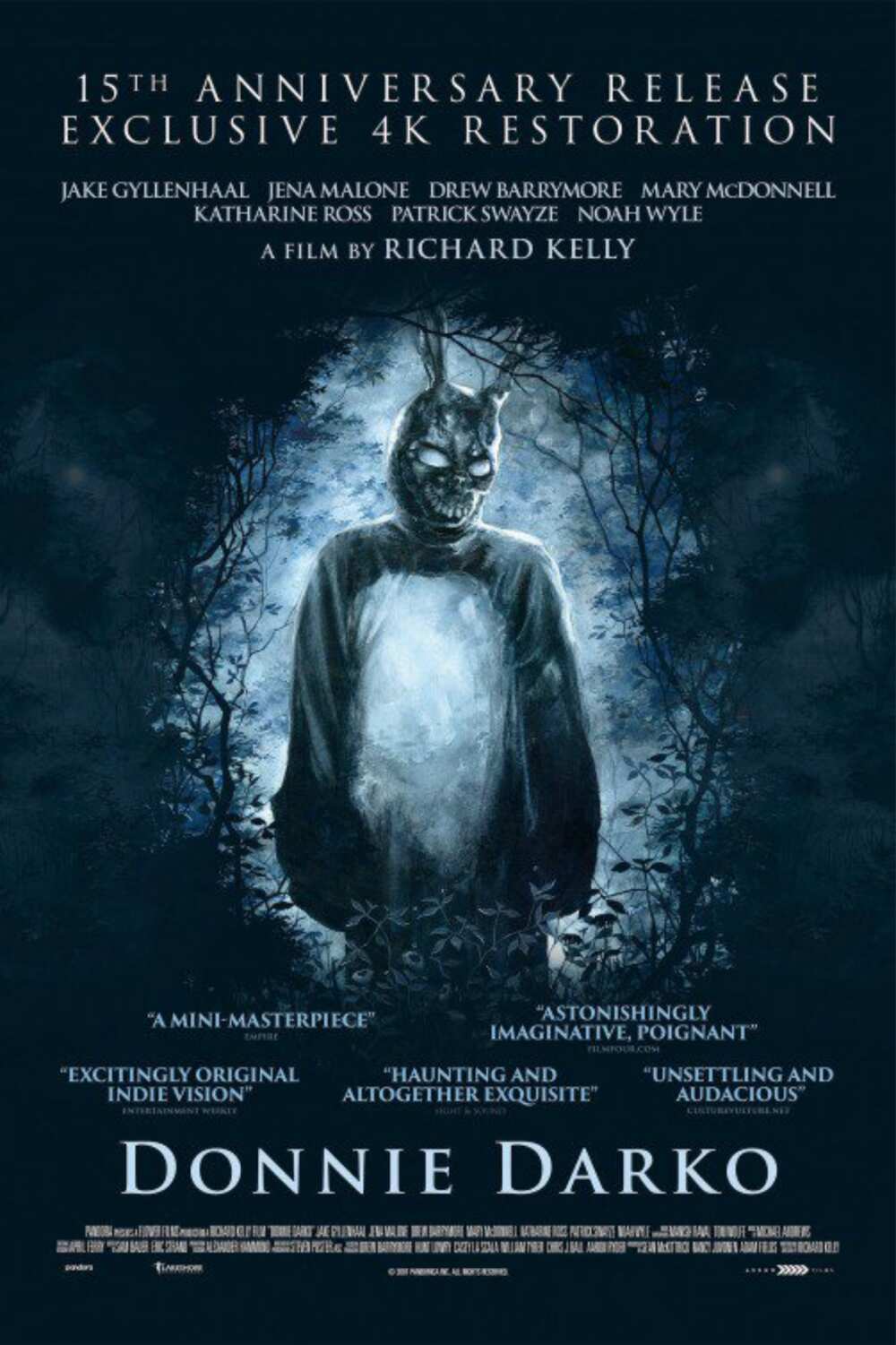 Jake Gyllenhall is a star when it comes to the best mind bending movies available today. Just like in The Machinist, his performance in does not disappoint.
One night, a teenager named Donnie Darko sleepwalks out of his house one night and sees a giant, demonic-looking rabbit named Frank, who tells him the world will end in 28 days, 6 hours, 42 minutes and 12 seconds.
Over the next few days, Donnie keeps seeing Frank prompting his parents to take him a psychiatrist. The psychiatrist believes he is detached from reality and that his visions are symptomatic to paranoid schizophrenia.
However, as the story unfolds, it leaves the viewer wondering if Donnie living in a parallel universe, suffering from mental illness, or if Frank right and is the world really coming to an end? Donnie Darko is among movies similar to Inception available on Netflix and Amazon Prime.
7. Shutter Island
IMDb score: 8.1/10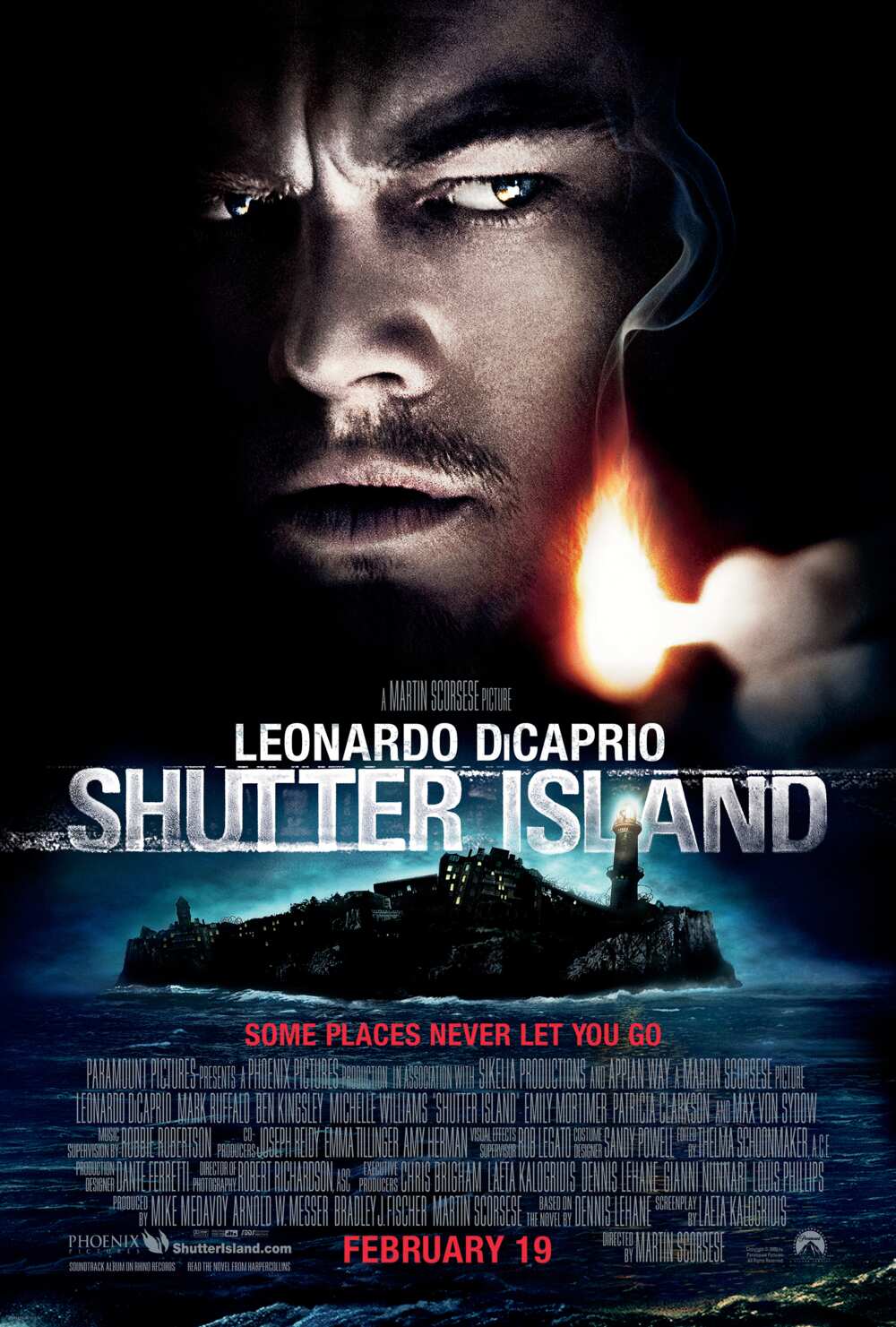 Shutter Island is top among amazing mind blowing movies on Netflix. The story follows U.S. Marshal Teddy Daniels and his new partner Chuck.
The two arrive on Ashecliffe Hospital on a stormy night to investigate the disappearance of Rachel Solando, a patient incarcerated for drowning her three children. The effects of the storm keep the two investigators from going back to the mainland, forcing them to spend several nights on the island.
As they wait for effects of the storm to pass, their investigation leads them deeper into the secrets of the asylum where they discover the horrific things that happened not only to Rachel but also to more patients locked up in the fortress-like hospital.
6. Eternal Sunshine Of The Spotless Mind
IMDb score: 8.3/10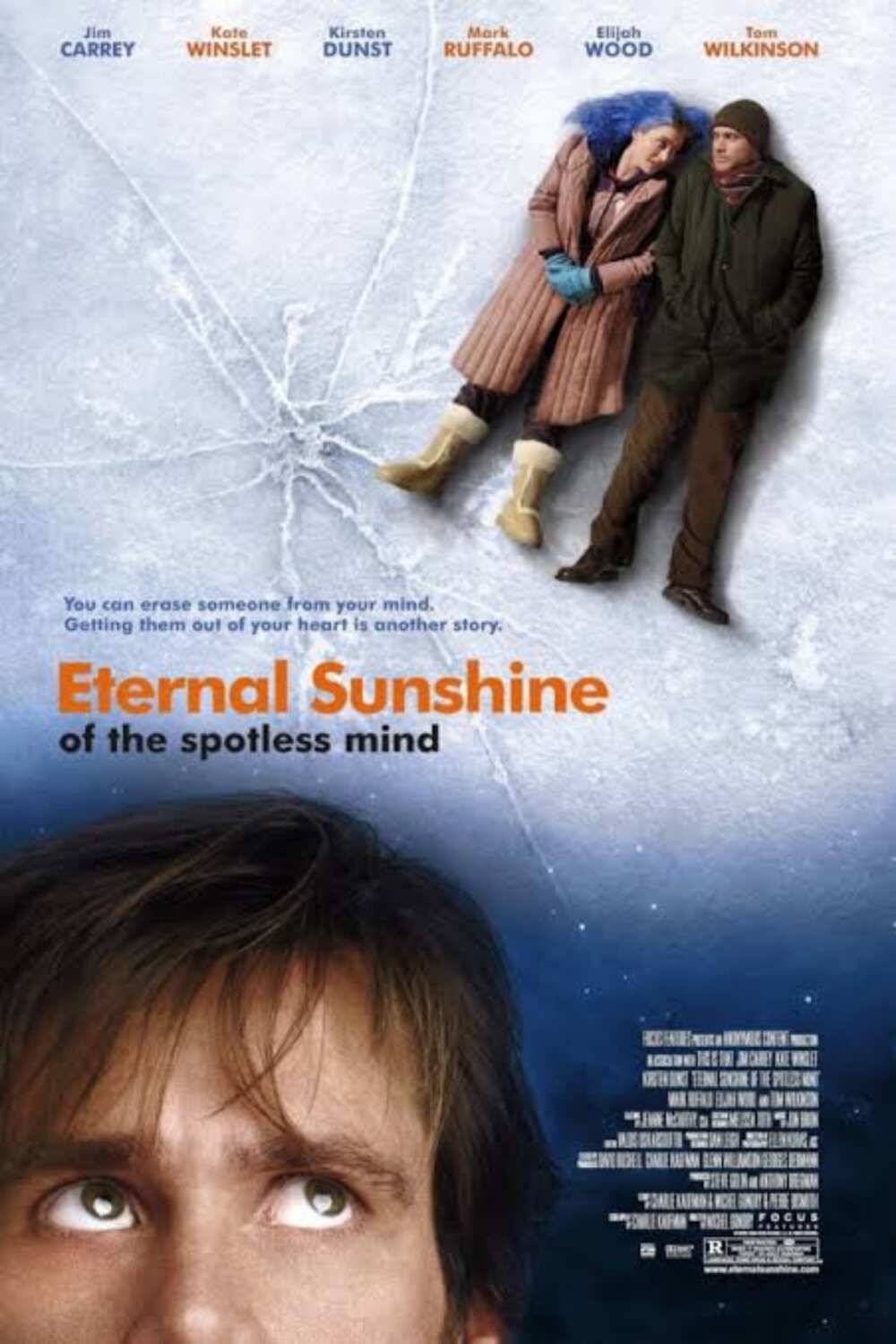 Imagine if there was a form of technology available that would help you erase all memories of your ex from your mind. Most of us would probably jump at this opportunity without a second thought.
This film explores this possibility. After a painful breakup, Clementine undergoes a procedure to erase memories of her former boyfriend, Joel from her mind. When Joel discovers what Clementine is up to, he undergoes the same procedure and slowly begins to forget the woman that he loved.
However, things do not go as planned. After the procedure, the two meet on a train and slowly begin to fall in love again.
5. Memento
IMDb score: 8.4/10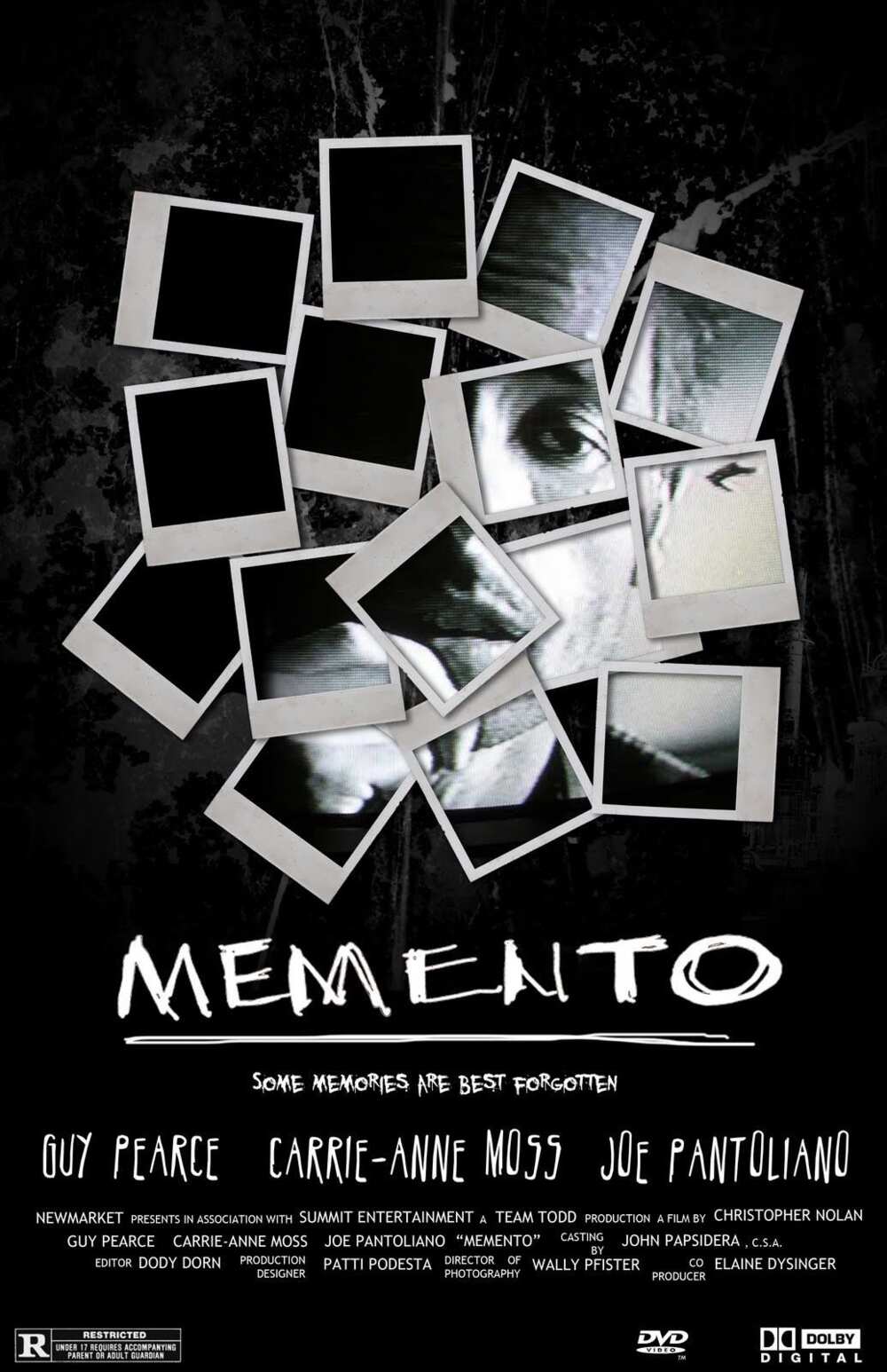 Guy Pearce plays Leonard Shelby, an insurance investigator, suffers from anterograde amnesia as a result of an attack by two men. This condition means that his mind is unable to store recent memories.
However, Leonard remembers that someone raped and murdered his wife, and despite his condition, he has sworn to get his revenge. Shelby, with the use of tattoos, pictures, and notes that help him remember clues, sets off to find the man who took his wife away from him.
Memento other movies like Inception on Amazon Prime.
4. The Prestige
IMDb score: 8.5/10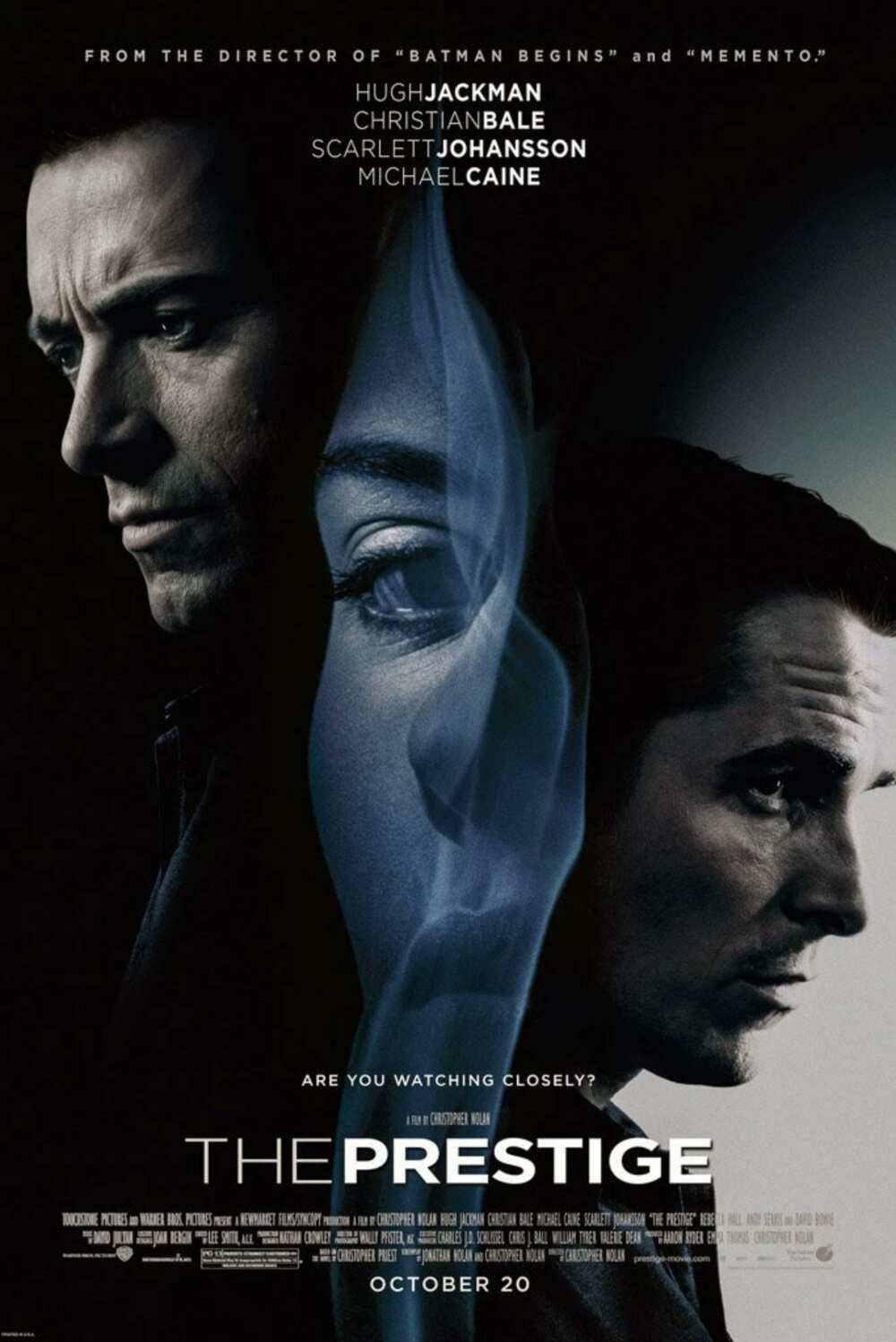 Set in the 1890s, the film follows two magicians, Robert Angier and Alfred Borden. After Robert's wife dies during a trick, he blames his friend, and the two become bitter rivals.
After one of them performs a trick that seemingly involves teleportation, his friends try to copy and expose him. This leads to a bigger feud where the two do everything in their power to try and outdo each other.
While their tricks bring them fortune and fame, their rivalry jeopardizes the lives of everyone around them and slowly drives one of them to the brink of insanity.
3. Interstellar
IMDb score: 8.6/10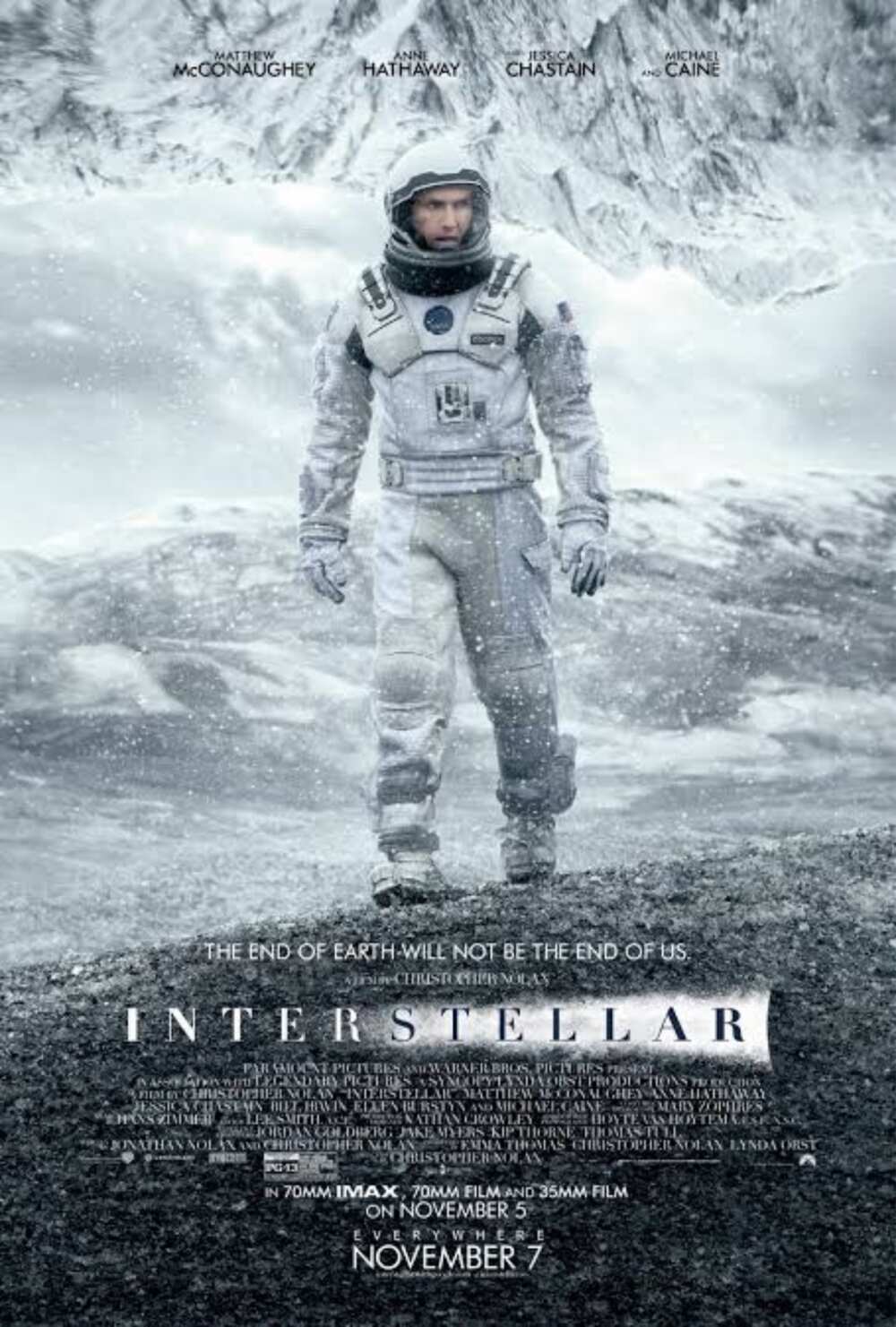 If you are looking for movies like Inception and Shutter Island, then Interstellar for you.
The movie is set in a distant future where a global crop blight and second Dust Bowl are slowly rendering the planet uninhabitable. In a bid to save the earth's population, Professor Brand, a NASA physicist, is working on plans to save mankind by transporting the population to a new home via a wormhole.
Since NASA does not know which planet is habitable, they send former NASA pilot Cooper -Matthew McConaughey - and a team of researchers through the wormhole and across the galaxy to find out which of three planets could be mankind's new home.
However, unknown to Cooper and his tea and some members of the NASA crew are keeping life-threatening secrets from him.
2. The Matrix
IMDb score: 8.7/10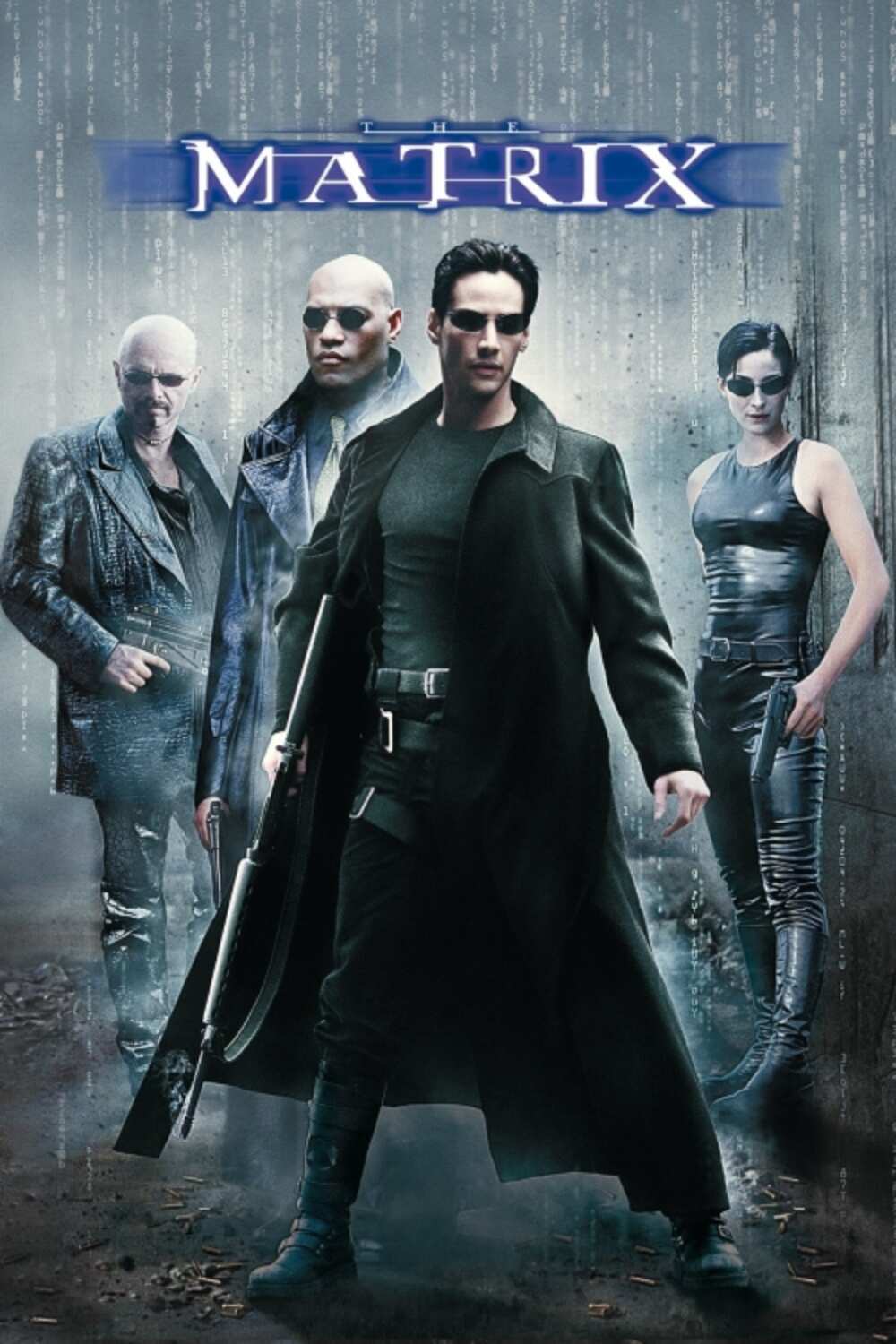 The Matrix needs no introduction as it is one of the most mind blowing movies to date. Released in 1999 it is still a fan favourite more than 20 years later.
The film follows Neo, a computer programmer who feels that something is wrong with the world. His suspicions are confirmed when a woman named Trinity takes him to Morpheous.
Morpheous offers him two pills; a red to reveal the truth about the Matrix, and a blue one to return him to his former life. After taking the red one, the truth about his world is revealed to him, and he begins the fight to save the world from powerful computers who have constructed a false reality that prevents humans from realizing that they are captives.
1. Fight Club
IMDb score: 8.8/10
Discontented with his capitalistic lifestyle, a depressed white-collared insomniac forms an underground fight club with Tyler Durden, a careless soap salesman. In their fight club, men bored with their lives go to the club to fight for fun.
As their clubs grow all over the country, the relationship between the man and Tyler begin to deteriorate as Tyler falls in love and his plans for the future change.
If you are a fan of physiological thrillers or horror films, then the above movies like Inception are bound to entertain you. We hope you enjoy them.
Source: Legit.ng