Top 20 best detective movies of all time you need to watch ASAP
The best detective movies are so interesting that viewers are often extremely attentive when watching them. The mysteries weaved into these films' storylines make every second worth watching. From robbery investigations to cold-blood murder scenes, the top detective movies of all time will get you on the edge of your seat.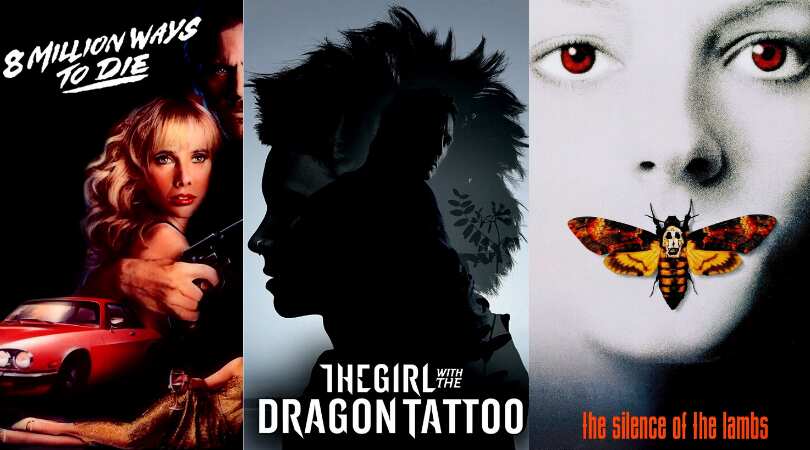 Besides the sheer thrill, detective movies also charm viewers by having the protagonist seek the truth behind a criminal act. Often, the lead detectives are as fascinating as the films' storylines. Here are some of the best detective movies ever made.
The best detective movies of all time
Here are some of the best investigation movies that every lover of the genre should watch.
20. Insomnia (2002)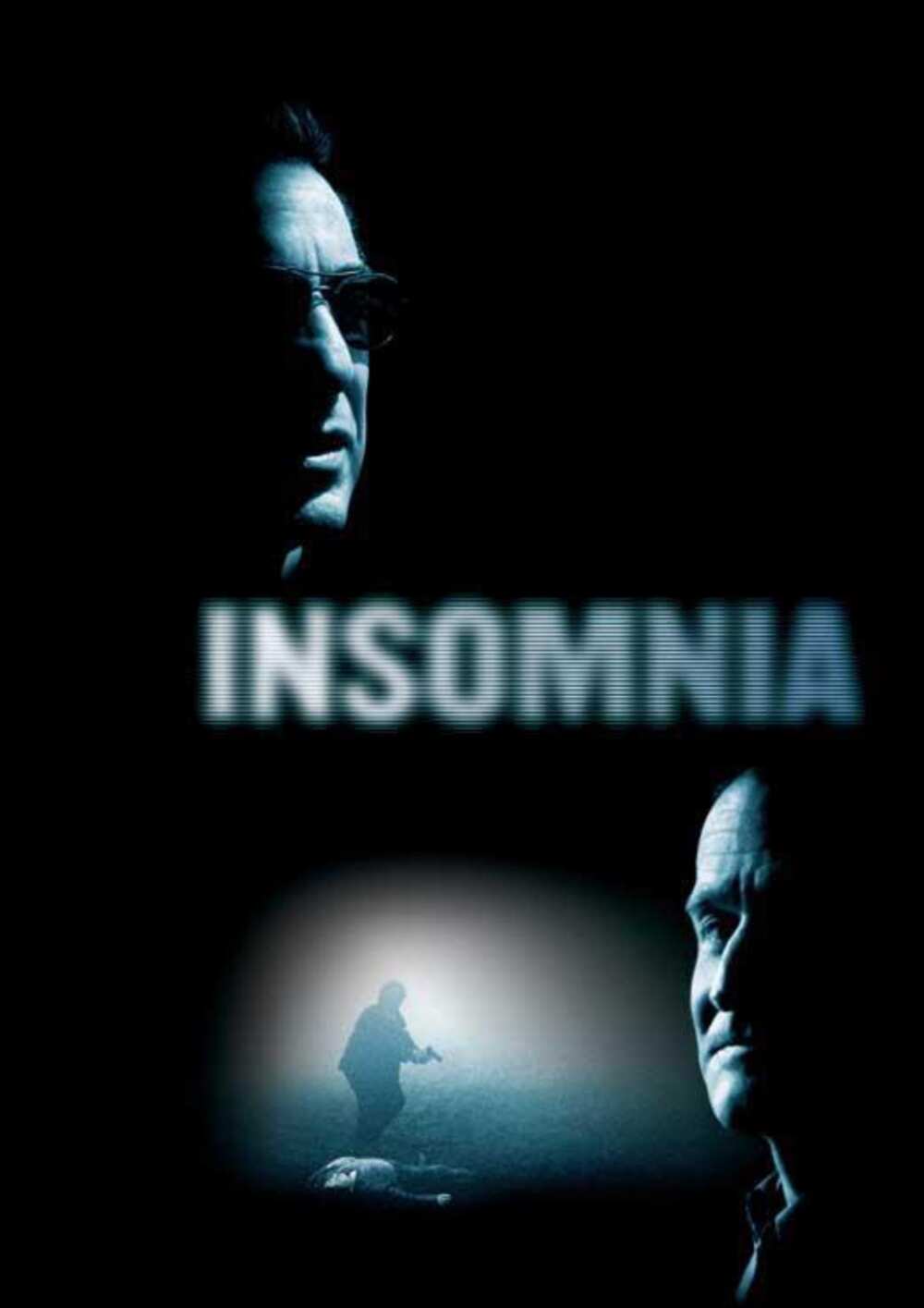 Rating: R (for language, some violence, and brief nudity)
Written by: Hillary Seitz
Directed by: Christopher Nolan
Released on: 24th May 2002
Studio: Warner Bros. Pictures
Runtime: 118 minutes
In Nightmute, Alaska, a 17-year-old resident is found dead. Two detectives, Hap Eckhart and Will Dormer, are called in to assist with the ensuing investigation.
The two detectives are faced with some challenges on the job. Dormer suffers a massive case of insomnia caused by the midnight sun and a secret he carries.
Insomnia causes Dormer to be delusional. However, he is certain that the murderer has contacted him and informed him about the murder. Dormer and the alleged killer form a symbiotic relationship in which they keep secrets from each other for their mutual benefit.
19. The Girl with the Dragon Tattoo (2011)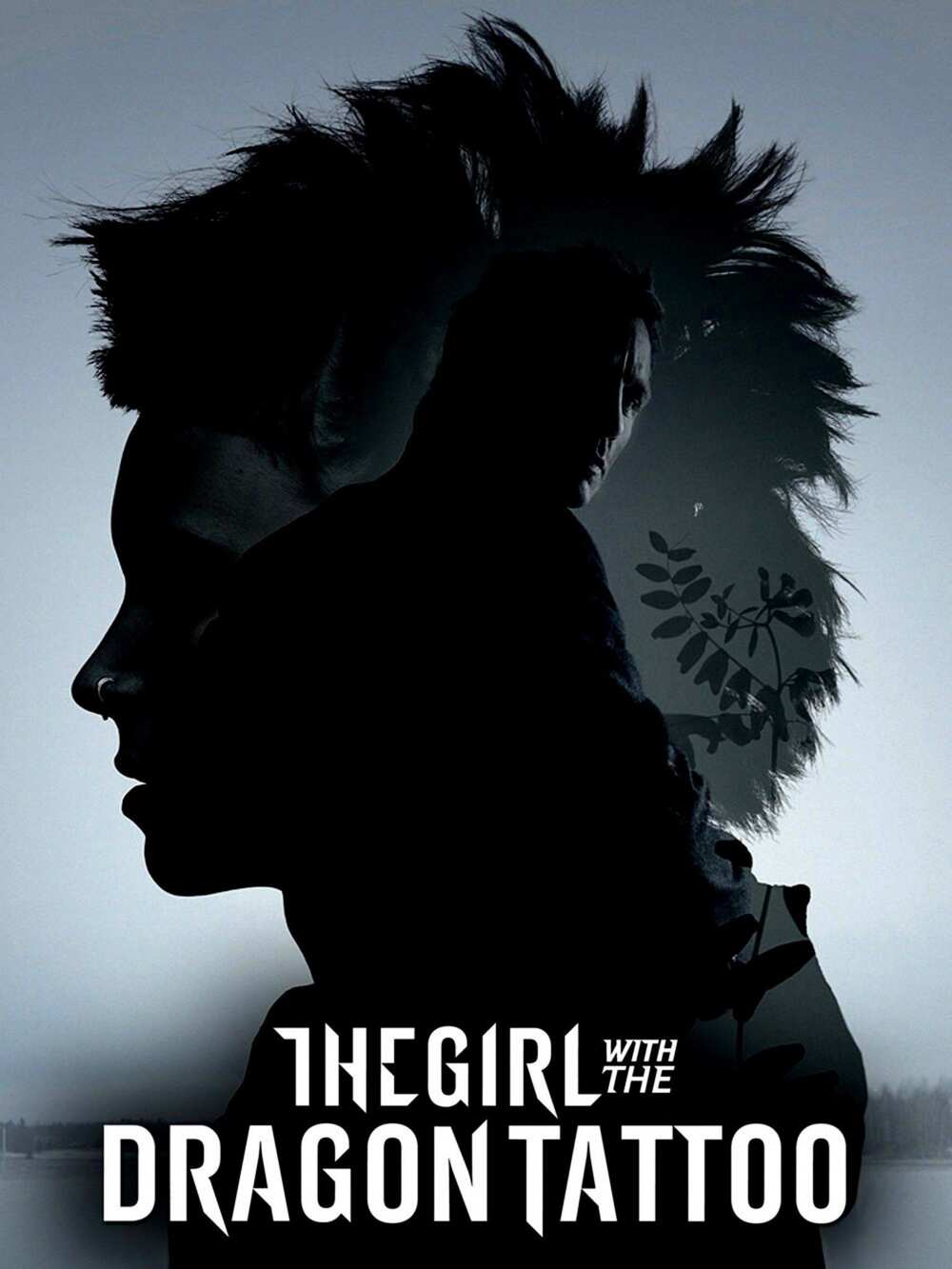 Rating: R (for brutal violent content including rape and torture, strong sexuality, graphic nudity, and language)
Written by: Steven Zaillian
Directed by: David Fincher
Released on: 20th December 2011
Studio: Sony Pictures
Runtime: 157 minutes
The Girl with the Dragon Tattoo is the English adaptation of the novel by Stieg Larsson. The film follows a disgraced journalist called Mikael Blomkvist as he explores the circumstances surrounding the disappearance of a wealthy man's niece.
He is assisted by the tattooed and pierced computer hacker known as Lisbeth Salander. As the two work together, they unearth a web of corruption that goes beyond their wildest imaginations.
18. Dirty Harry (1971)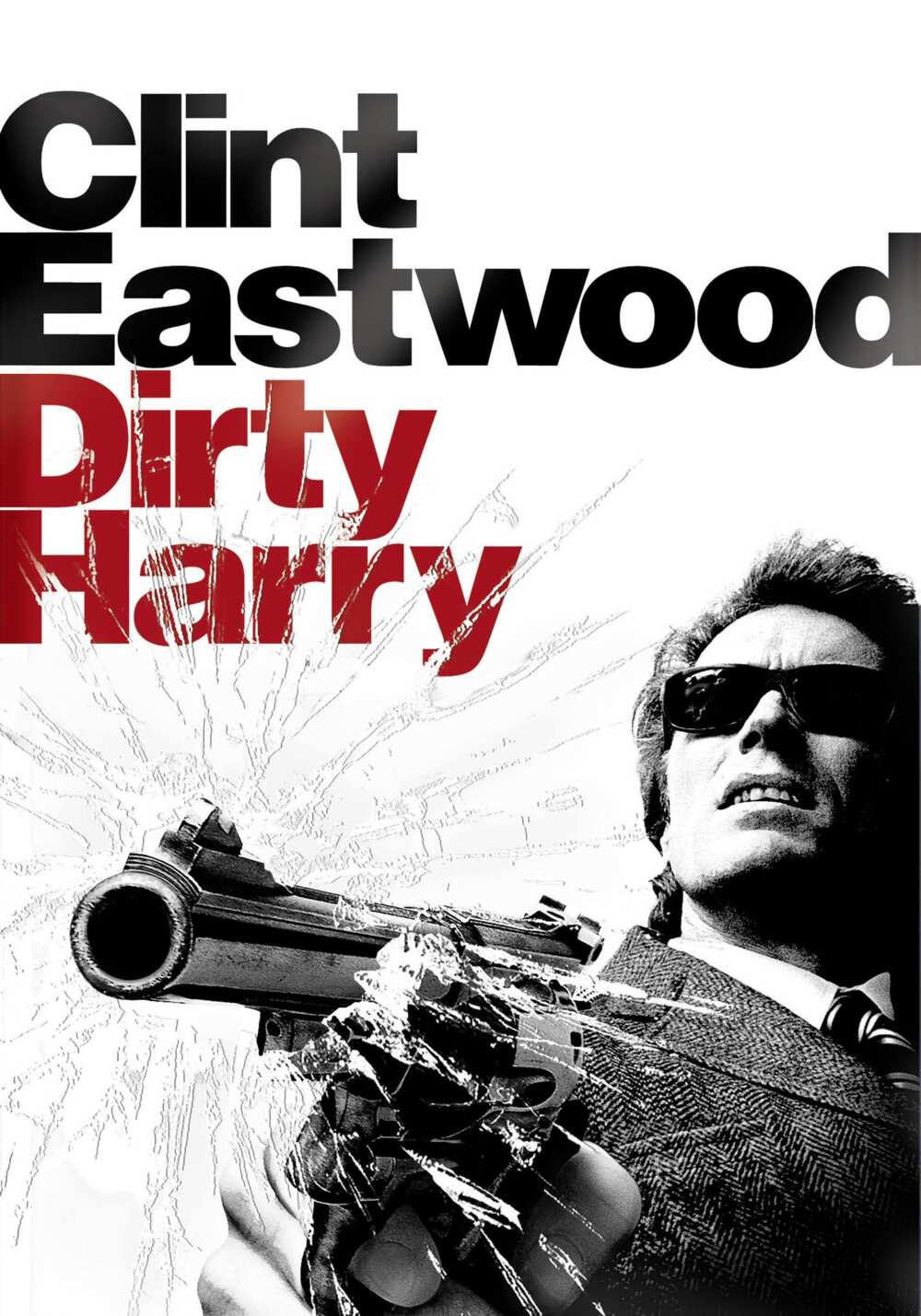 Rating: R (adult situations/language, nudity, violence)
Written by: Dean Riesner, Harry Julian Fink, and Rita M. Fink
Directed by: Don Siegel
Released on: 24th December 1971
Studio: Warner Home Video
Runtime: 103 minutes
In 1971, San Francisco faces the terror of a maniac known as the "Scorpio Killer" who preys on innocent victims and demands ransom through notes left at the scene of the crime.
Inspector "Dirty" Harry Callahan is assigned to the case along with his newest partner, Inspector Chico Gonzalez, to track down Scorpio and stop him.
Using humiliation and cat-and-mouse type of games against Callahan, Scorpio is put to the test by the cop with a dirty attitude.
17. Zodiac (2007)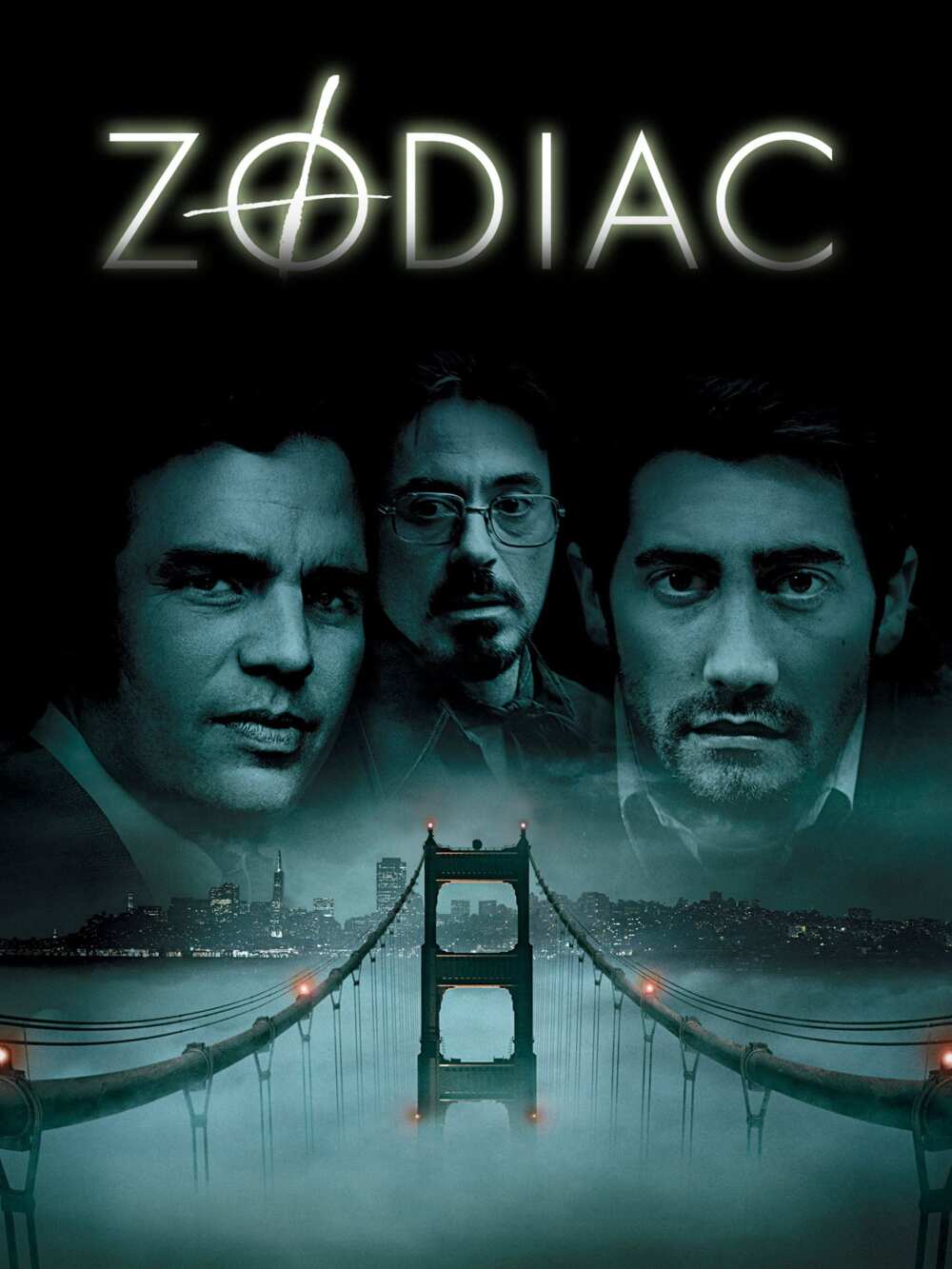 Rating: R (for some strong killings, language, drug material, and brief sexual images)
Written by: James Vanderbilt
Directed by: David Fincher
Released on: 2nd March 2007
Studio: Paramount Pictures
Runtime: 157 minutes
A serial killer in the San Francisco Bay Area used to taunt police with his letters and cryptic messages. Zodiac follows the investigators and reporters in this lightly fictionalized account of the true 1970's case as they search for the murderer, becoming obsessed with the case.
The film is based on Robert Graysmith's novel, with its main focus being the lives and careers of the detectives and newspaper people.
16. Brick (2006)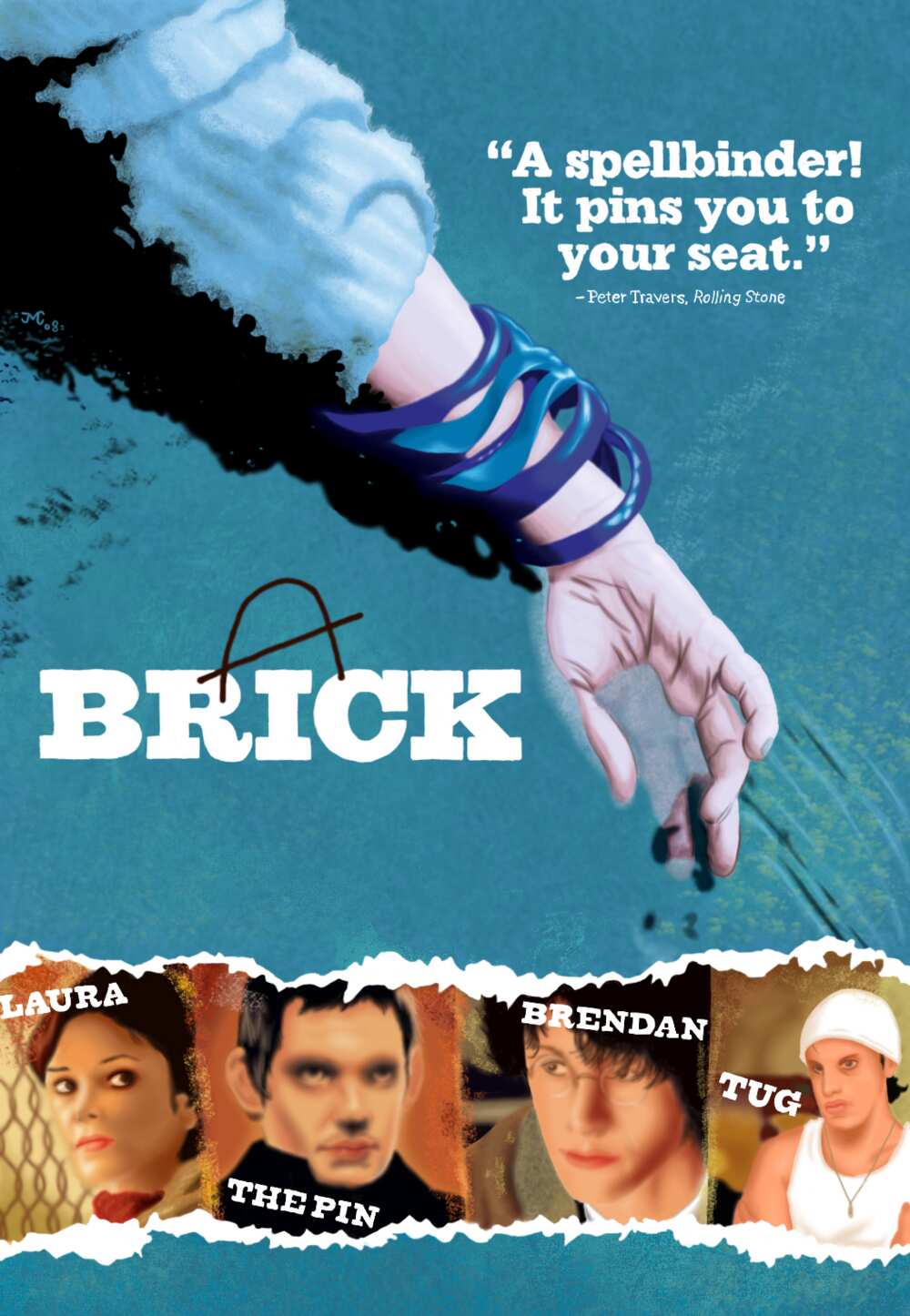 Rating: R (for violent and drug content)
Written and directed by: Rian Johnson
Released on: 21st April 2006
Studio: Focus Features
Runtime: 119 minutes
A lonely teen named Brendan finds his ex-girlfriend dead at the entrance of a tunnel. He immediately recalls her phone call a few days ago saying that she was in trouble.
Brendan hides the body as he begins looking for the connection between four words that the deceased said would help unravel her murderers. Among the four words are 'brick' and 'pin,'
15. L.A. Confidential (1997)
Rating: R (for strong violence and language, and for sexuality)
Written by: Curtis Hanson and Brian Helgeland
Directed by: Curtis Hanson
Released on: 19th September 1997
Studio: Warner Bros. Pictures
Runtime: 138 minutes
The film is set in 1950s Los Angeles, a city reeling under extreme police corruption.
Three very different cops are all after the truth, each in their own style:
Ed Exley, the golden boy of the police force, willing to do almost anything to get ahead, except sell out
Bud White, ready to break the rules to seek justice, but barely able to keep his raging violence under control; and
Jack Vincennes, always looking for celebrities and a quick buck until his conscience drives him to join Exley and White down the one-way path to find the truth behind the dark world of L.A. crime.
14. Blade Runner (1982)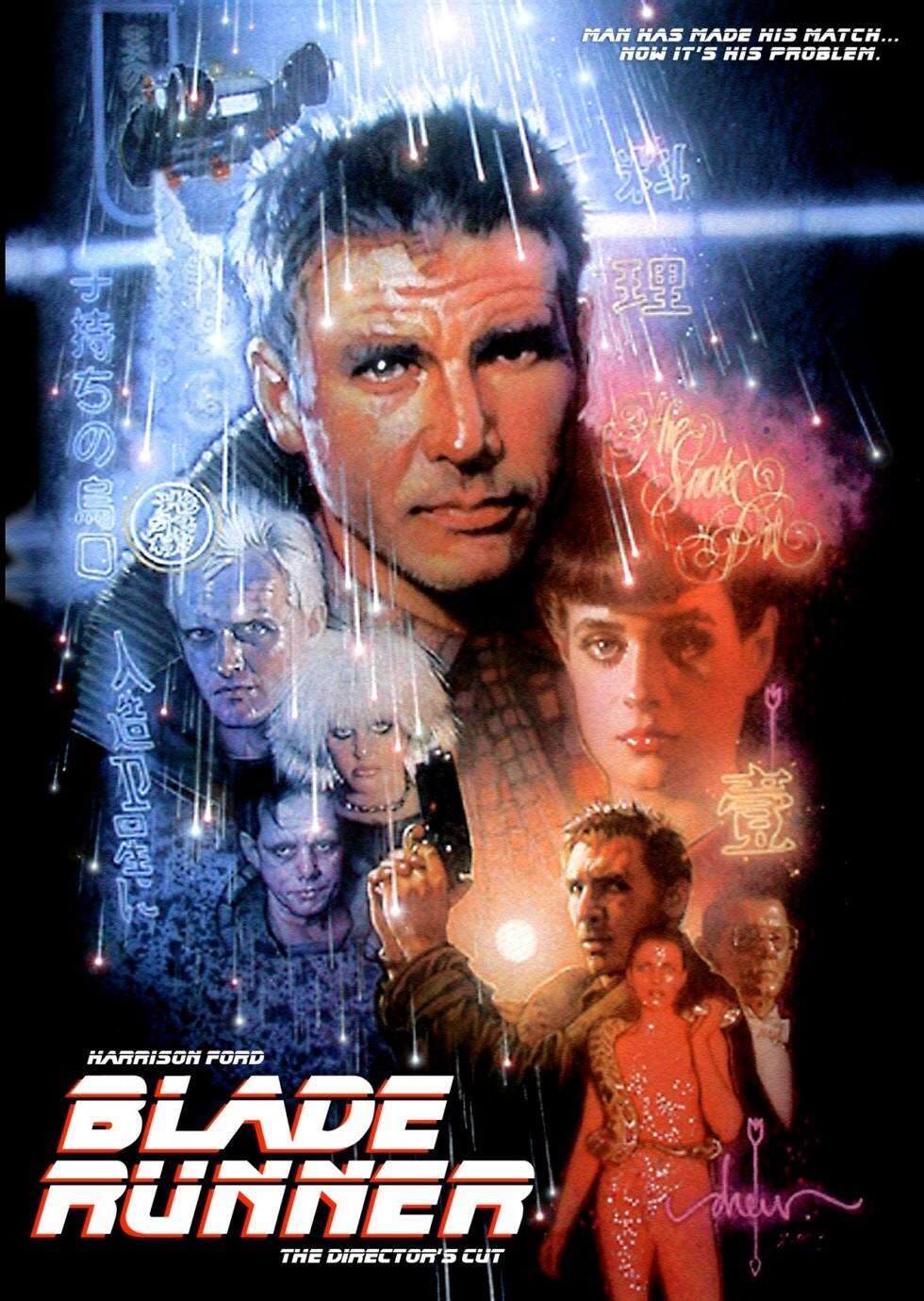 Rating: R (for violence)
Written by: Ridley Scott, David Webb Peoples, and Hampton Fancher
Directed by: Ridley Scott
Released on: 25th June 1982
Studio: Warner Bros. Pictures
Runtime: 114 minutes
In the 21st century, a corporation creates androids to be used as slaves in distant colonies outside Earth. The film follows a former police officer who must pursue and terminate four replicants who stole a ship in space and have returned to Earth to find their creator.
13. Memento (2000)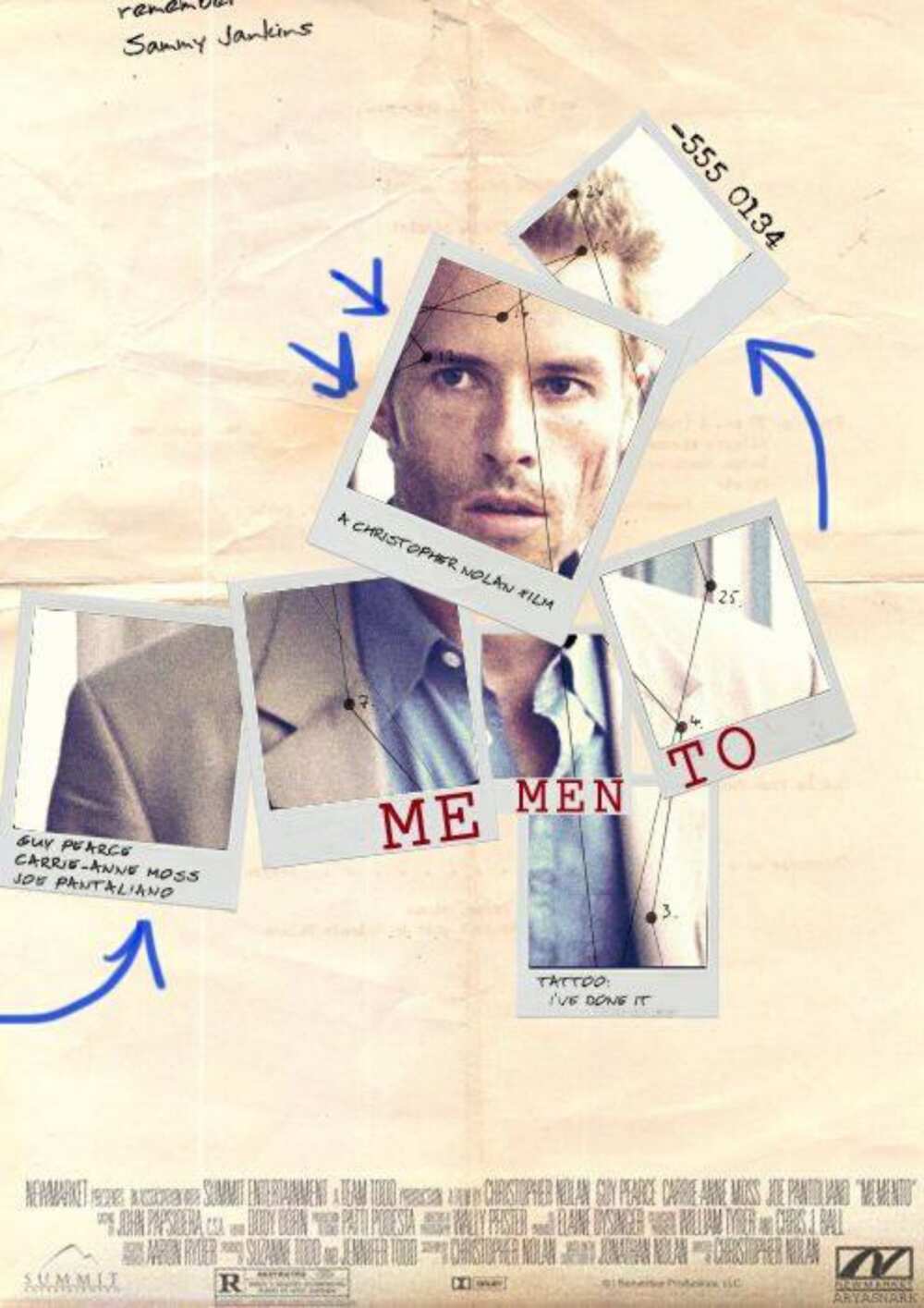 Rating: R (for violence, language, and some drug content)
Written and directed by: Christopher Nolan
Released on: 5th September 2000
Studio: Newmarket Films
Runtime: 116 minutes
Memento chronicles two separate stories of Leonard, an ex-insurance investigator who can no longer build new memories. He attempts to find whoever killed his wife, which is the last thing he remembers. One storyline moves forward in time while the other tells the story backwards, revealing more each time.
Memento is undoubtedly one of the best detective movies of 2000s.
12. The Big Lebowski (1998)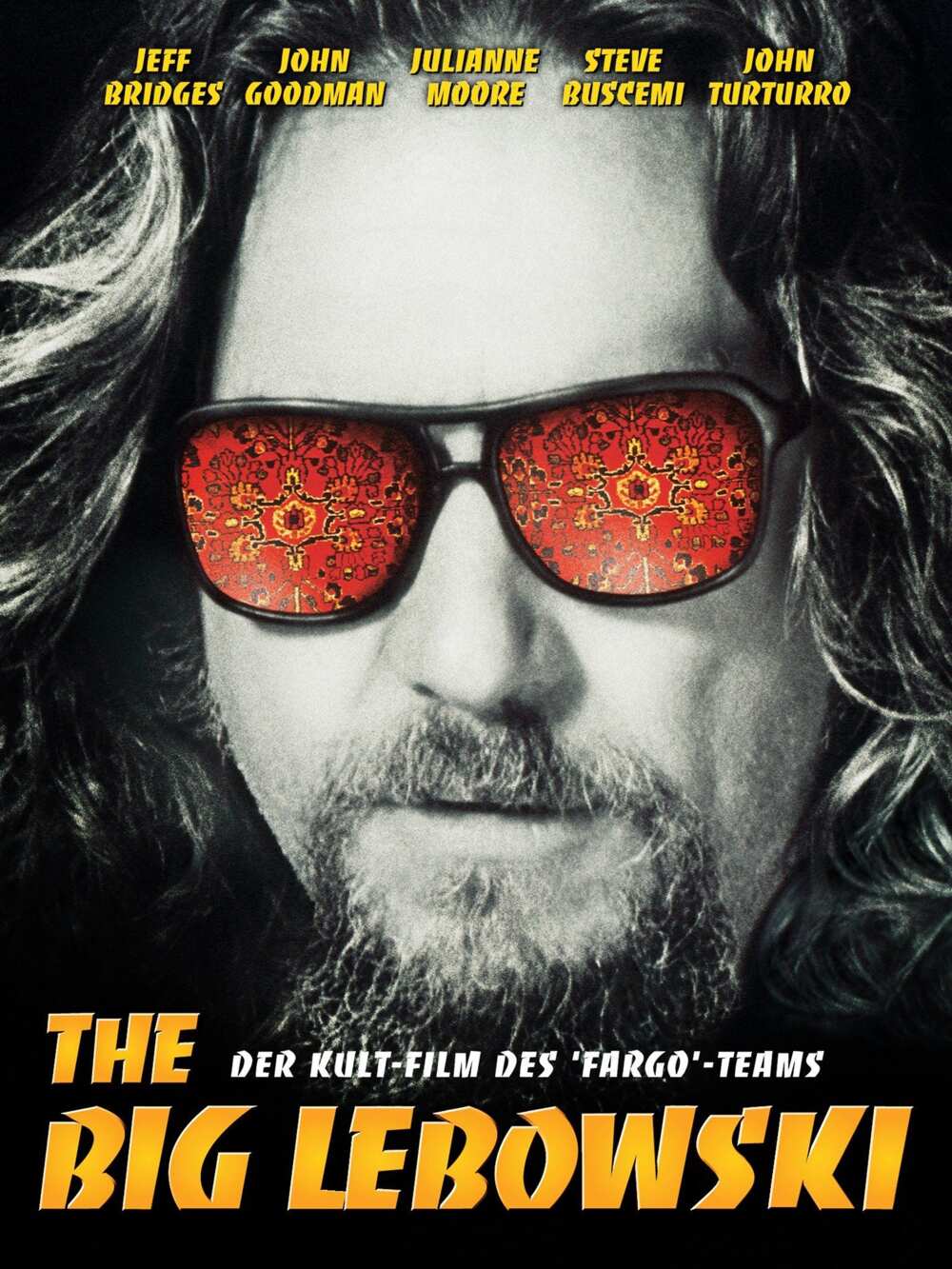 Rating: R (For pervasive strong language, drug content, sexuality, and brief violence)
Written by: Joel Coen and Ethan Coen
Directed by: Joel Coen
Released on: 6th March 1998
Studio: Gramercy Pictures
Runtime: 118 minutes
When "the dude" Lebowski is mistaken for a millionaire Lebowski, two thugs urinate on his rug to coerce him into paying a debt he knows nothing about. While attempting to gain recompense for the ruined rug from his wealthy counterpart, he accepts a one-time job with a high pay-off.
11. Seven (1995)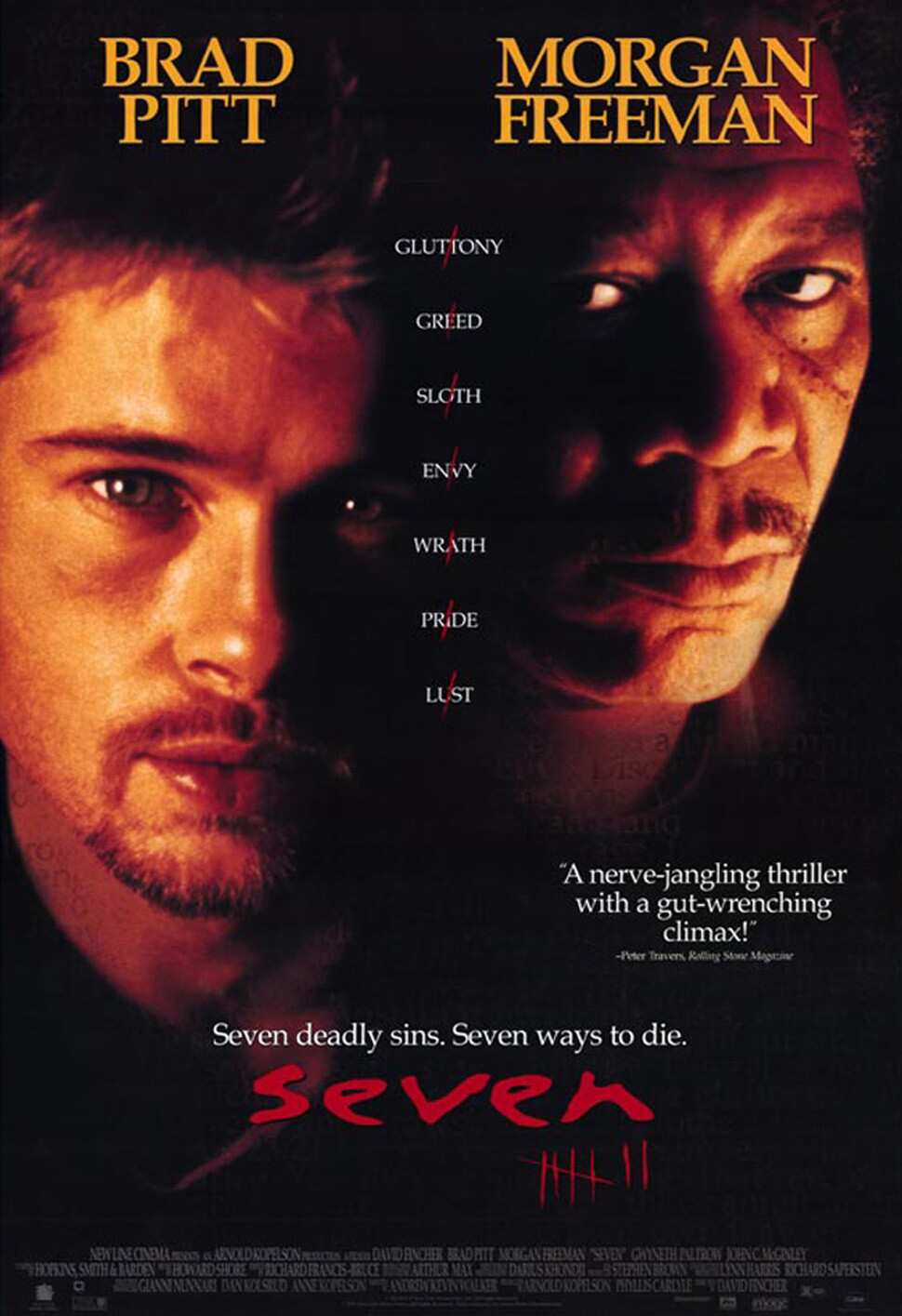 Rating: R
Written by: David Fincher and Andrew Kevin Walker
Directed by: David Fincher
Released on: 22nd September 1995
Studio: New Line Cinema
Runtime: 130 minutes
Seven is a film about two homicide detectives' desperate hunt for a serial killer who justifies his crimes as absolution for the world's ignorance of the Seven Deadly Sins.
The movie takes us from the tortured remains of one victim to the next. One of the detectives researches the Seven Deadly Sins in an effort to understand the killer's modus operandi while his counterpart scoffs at his efforts to get inside the mind of a killer
10. The Silence of the Lambs (1991)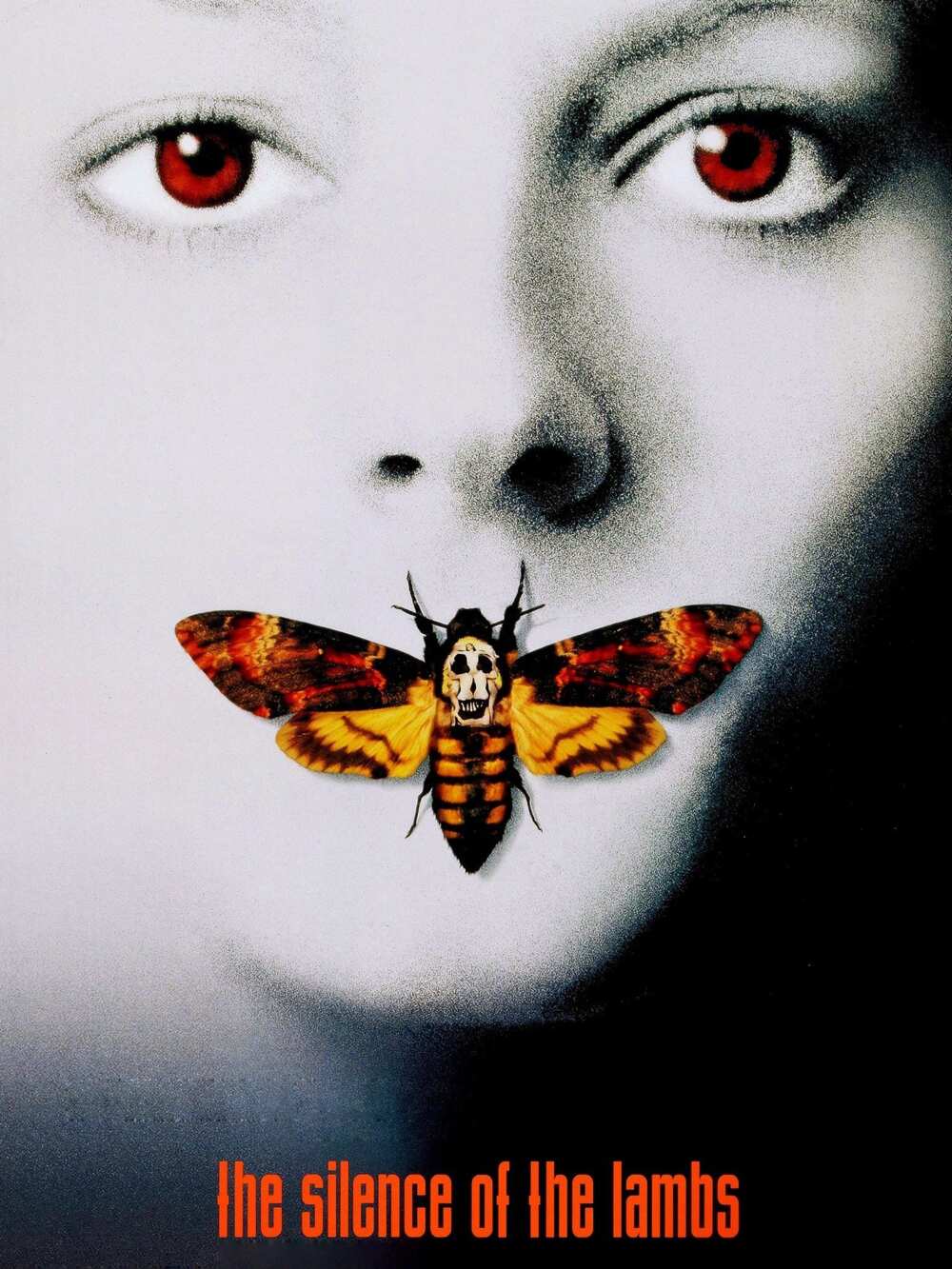 Rating: R (adult situations/language)
Written by: Ted Tally
Directed by: Jonathan Demme
Released on: 13th February 1991
Studio: Orion Pictures Corporation
Runtime: 118 minutes
The Silence of the Lambs is one of the most interesting Hollywood detective movies. It follows a young F.B.I. cadet who must receive the help of an incarcerated and manipulative cannibal killer to help catch another serial killer, a madman who skins his victims.
9. The Maltese Falcon (1941)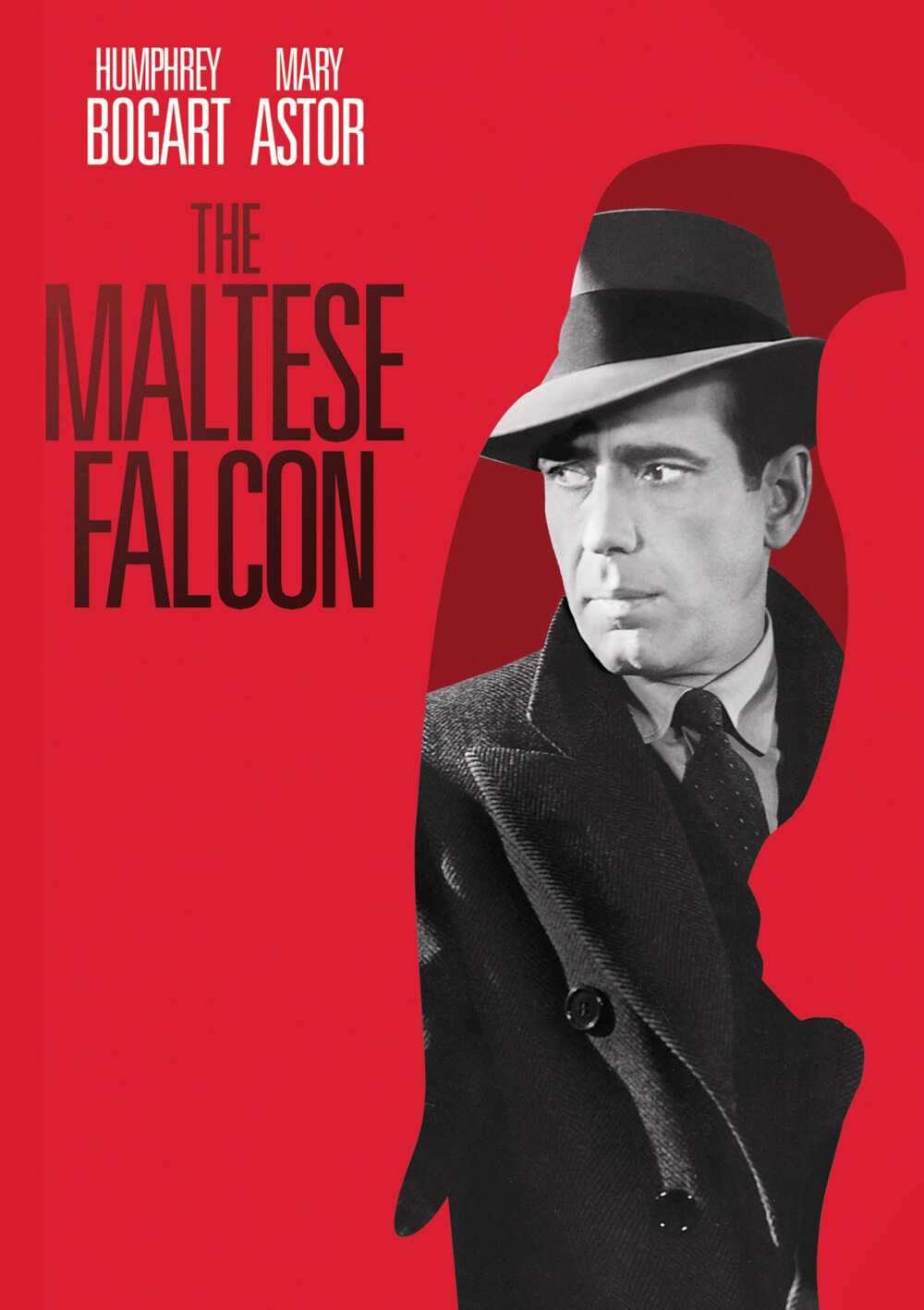 Rating: P.G.
Written and directed by: John Huston
Released on: 18th October 1941
Studio: Warner Bros.
Runtime: 101 minutes
This 1940s detective movie follows a private detective who takes on a case that pits him against three eccentric criminals, a gorgeous liar, and their quest for a priceless statuette known as the Maltese Falcon.
8. The Missing Person (2009)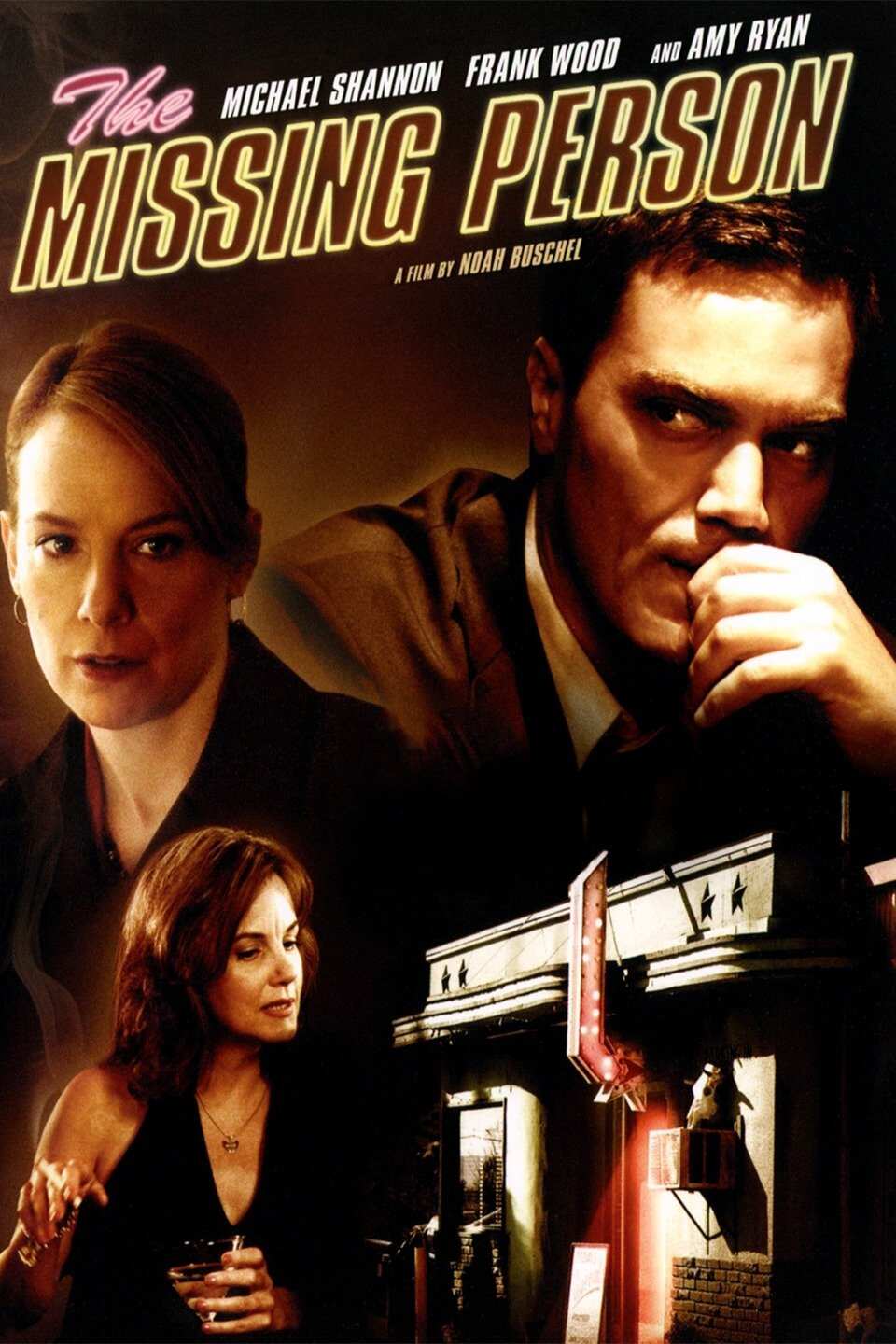 Rating: N.R.
Written and directed by: Noah Buschel
Released on: 20th November 2009
Studio: Strand Releasing
Runtime: 95 minutes
Private detective John Rosow is hired to tail a man on a train from Chicago to Los Angeles. Rosow gradually uncovers the man's identity as a missing person, one of the thousands presumed dead after the 9/11 terrorist attacks on the World Trade Center.
Persuaded by a large reward, Rosow is charged with bringing the missing person back to his wife in New York City
7. Mystic River (2003)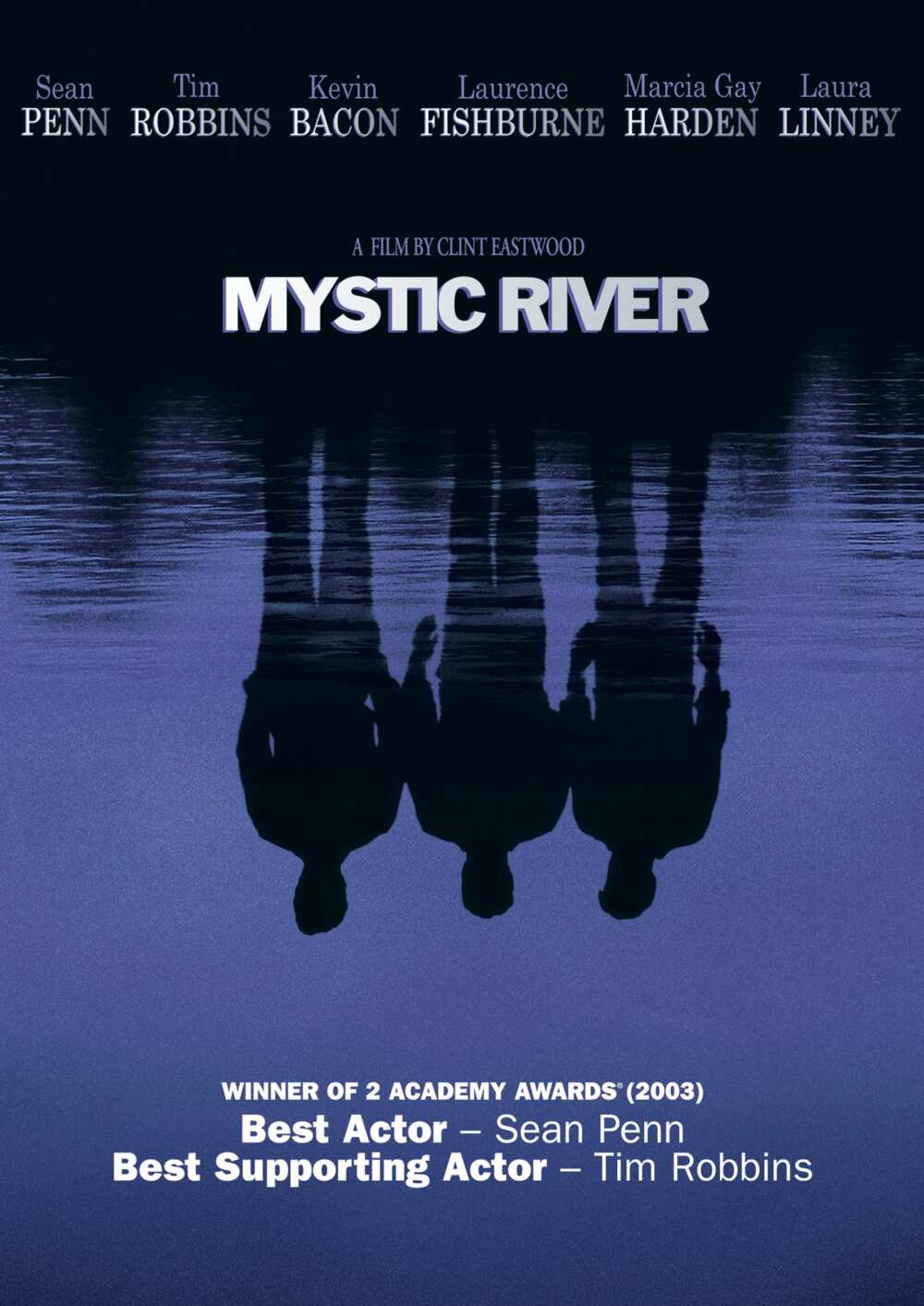 Rating: R (for language and violence)
Written by: Brian Helgeland
Directed by: Clint Eastwood
Released on: 8th October 2003
Studio: Warner Bros
Runtime: 137 minutes
Directed by Clint Eastwood, the mysterious drama Mystic River is based on a novel by Dennis Lehane and adapted by screenwriter Brian Helgeland.
The film is set in an Irish neighborhood in Boston and follows Jimmy, Sean, and Dave, three childhood friends who are reunited after a brutal murder takes place.
6. Inherent Vice (2015)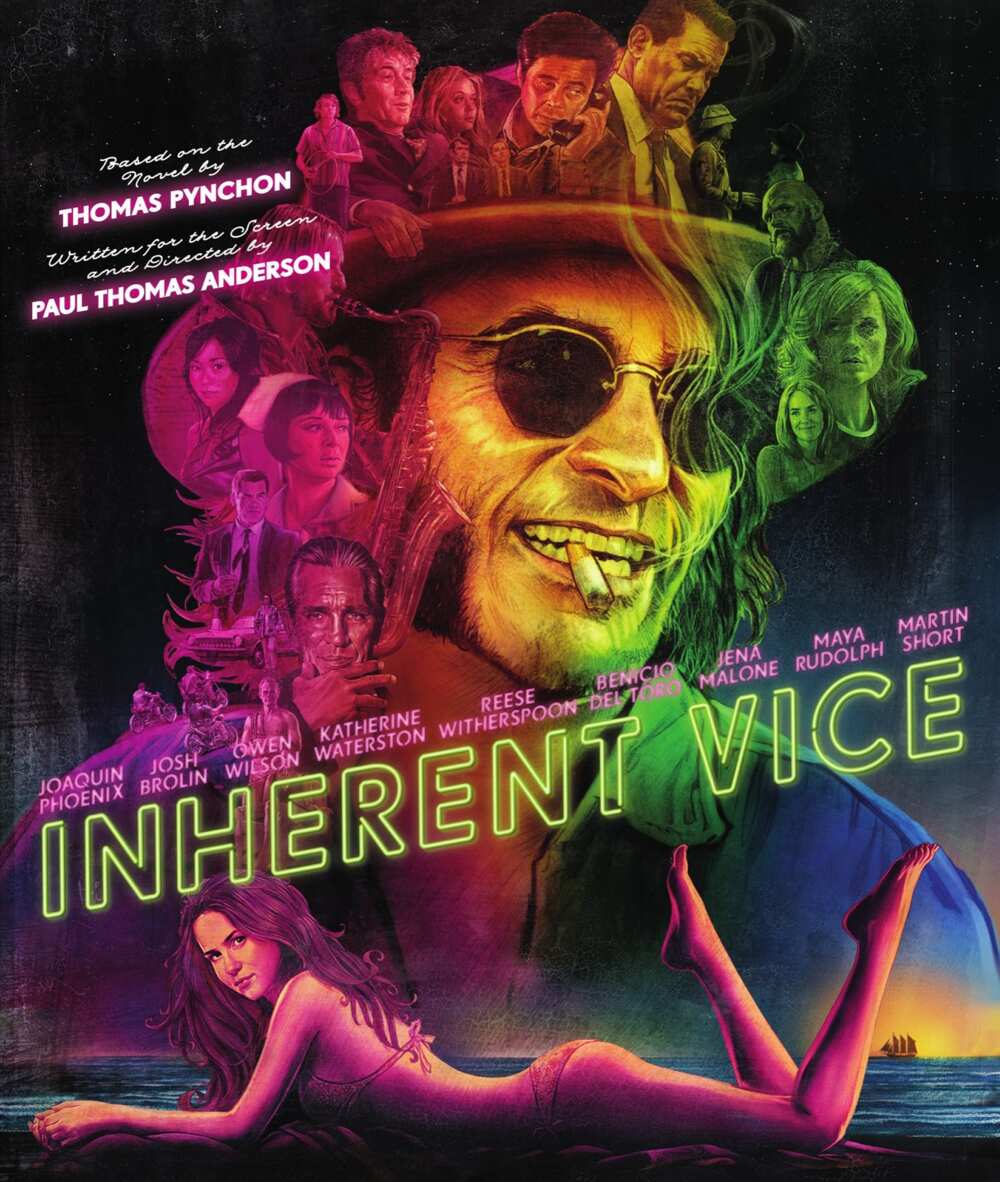 Rating: R (for drug use throughout, sexual content, graphic nudity, language, and some violence)
Written and directed by: Paul Thomas Anderson
Released on: 9th January 2015
Studio: Warner Bros. Pictures
Runtime: 148 minutes
In a California beach community, private detective Larry 'Doc' Sportello tends to work his cases through a smoky haze of marijuana. One day, Shasta, a former lover, arrives out of the blue to plead for Doc's help.
It seems that Shasta's current boyfriend, a rich real-estate tycoon named Mickey Wolfmann, has a wife who may be plotting to commit him to a mental hospital. When Mickey and Shasta both disappear, Doc navigates a psychedelic world of surfers, stoners and cops to solve the case.
5. 8MM (1999)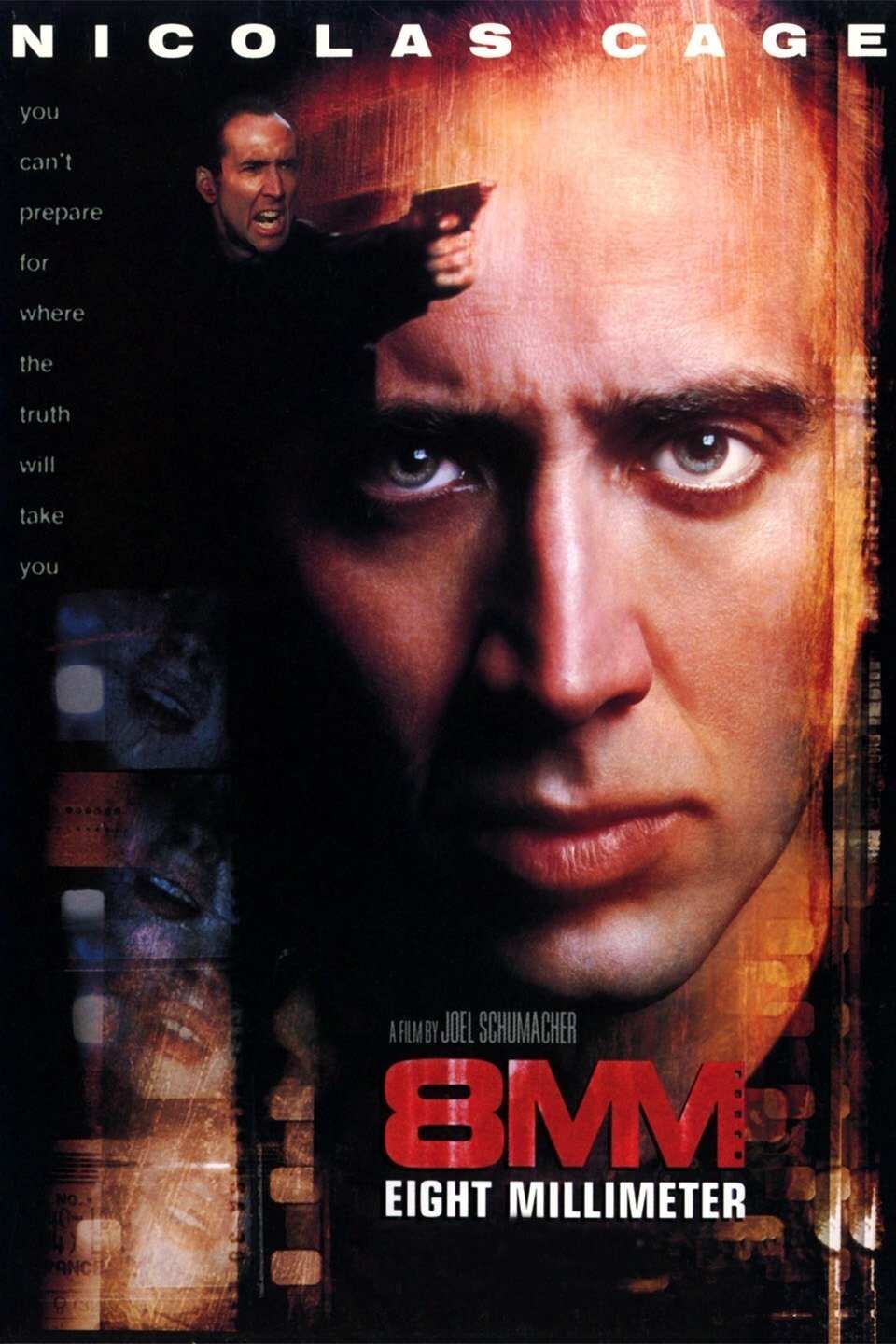 Rating: R (for strong perverse sexuality and violence, and strong language)
Written by: Andrew Kevin Walker
Directed by: Joel Schumacher
Released on: 26th February 1999
Studio: Columbia Pictures
Runtime: 124 minutes
A small, seemingly innocuous plastic reel of film leads surveillance specialist Tom Welles down an increasingly dark and frightening path. With the help of the streetwise Max, Welles relentlessly follows a bizarre trail of evidence to determine the fate of a complete stranger.
As his work turns into obsession, he drifts further and further away from his wife, family, and simple life as a small-town private eye.
4. Sherlock Holmes (2009)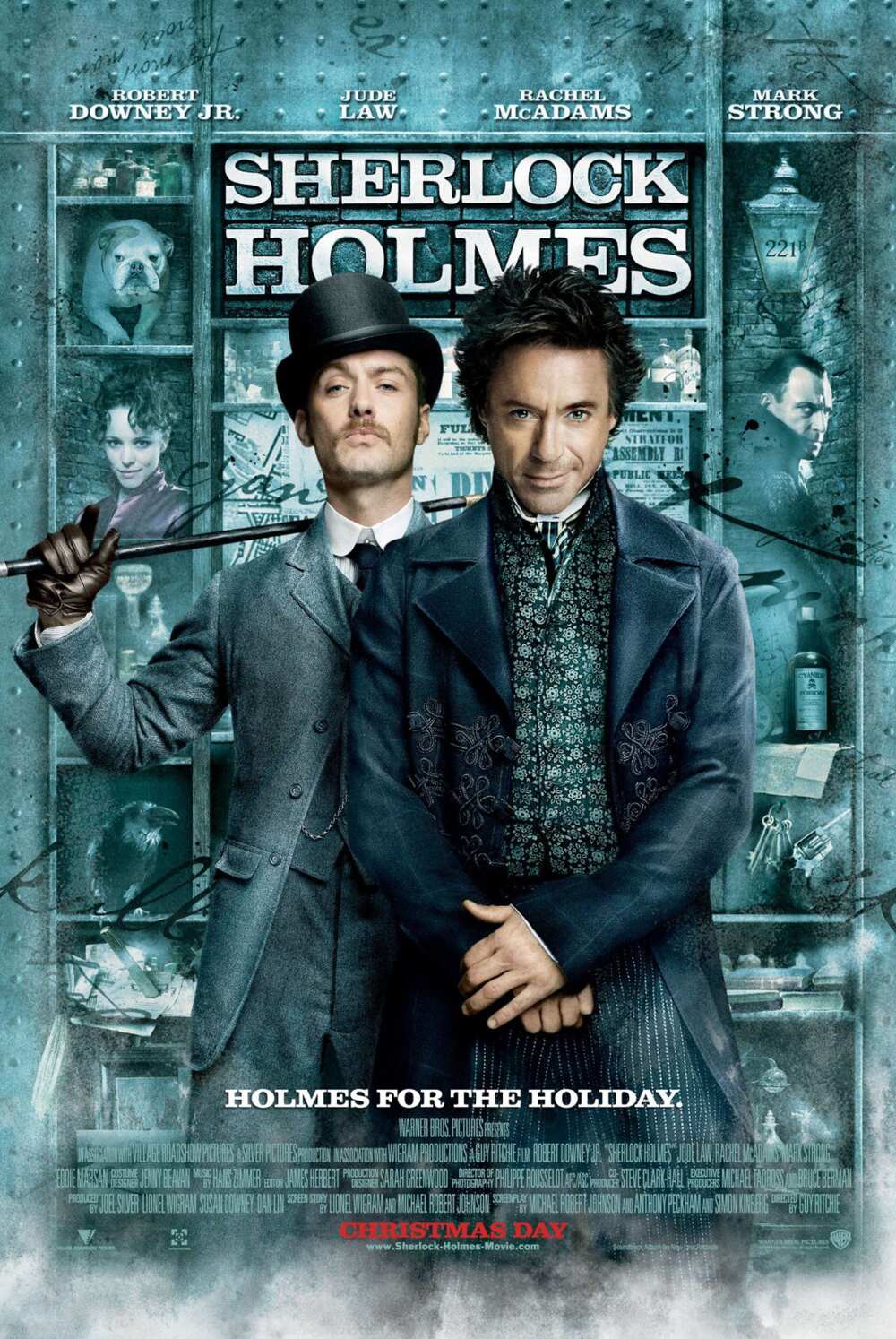 Rating: PG-13 (for intense sequences of violence and action, some startling images and a scene of suggestive material)
Written by: Simon Kinberg, Anthony Peckham, Michael Robert Johnson, and Lionel Wigram
Directed by: Guy Ritchie
Released on: 25th December 2009
Studio: Warner Bros. Pictures/Village Roadshow
Runtime: 129 minutes
After finally catching serial killer and occult 'sorcerer' Lord Blackwood, legendary detective Sherlock Holmes and his assistant Dr. Watson can close yet another successful case.
When Blackwood mysteriously returns from the grave and resumes his killing spree, Holmes must take up the hunt once again.
Contending with his partner's new fiancée and the dimwitted head of Scotland Yard, the dauntless detective must unravel the clues that will lead him into a twisted web of murder, deceit, black magic, and the deadly embrace of temptress Irene Adler.
Sherlock Holmes is among the best detective movies on Netflix today.
3. 8 Million Ways to Die (1986)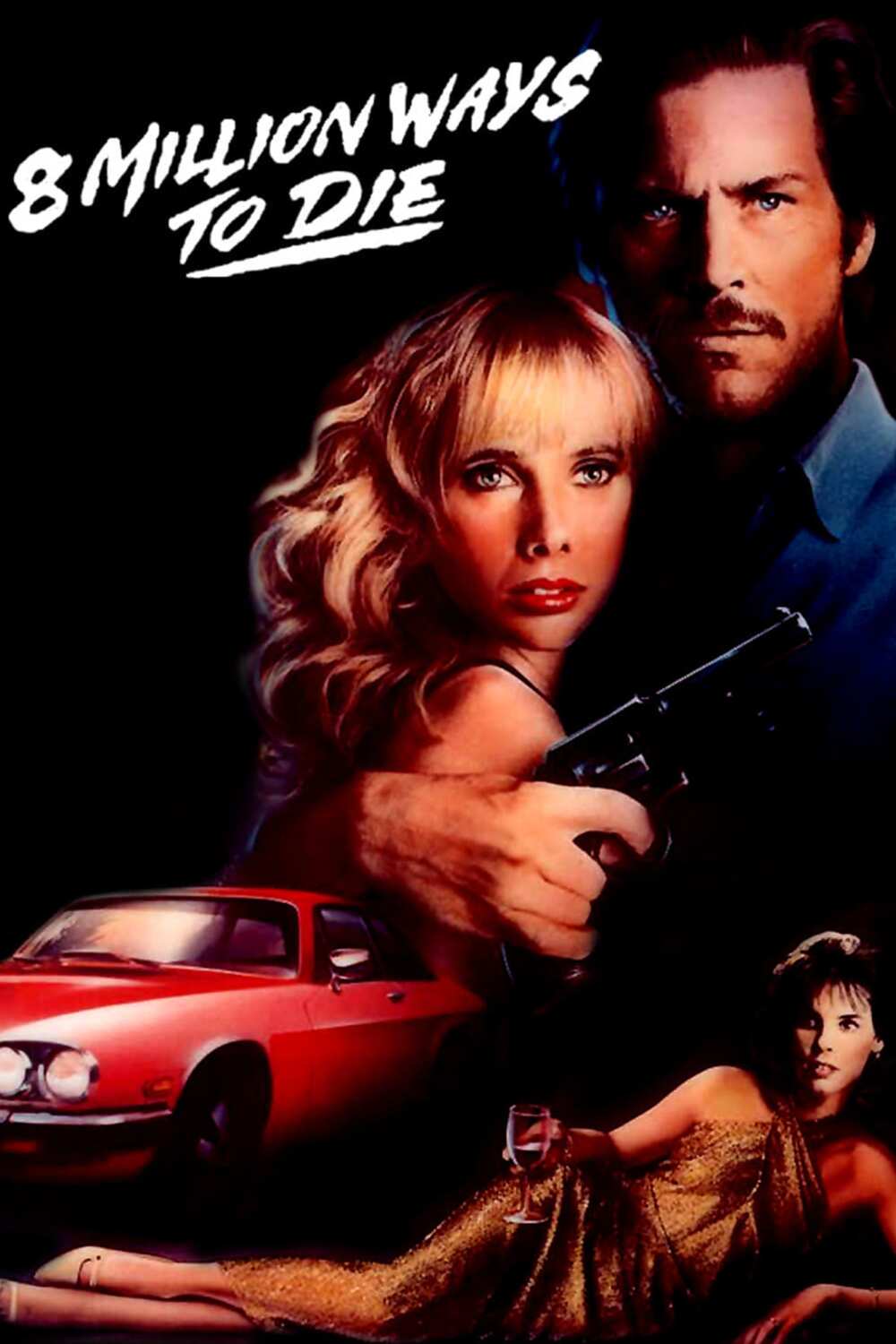 Rating: R (adult situations, language, nudity and violence)
Written by: Lawrence Block, David Lee Henry, Oliver Stone
Directed by: Hal Ashby
Released on: 25th April 1986
Studio: Twentieth Century Fox Home Entertainment
Runtime: 115 minutes
Scudder is a detective with the Sheriff's Department who is forced to shoot a violent suspect during a narcotics raid. The ensuing psychological aftermath of this shooting worsens his drinking problem, and this alcoholism causes him to lose his job, as well as his marriage.
During his recovery through Alcoholics Anonymous, he meets a mysterious stranger who draws him back into a world of vice.
In trying to help this beautiful woman, he must enter a crime-world of prostitution and drugs to solve a murder, while resisting the temptation to return to his alcohol abuse.
2. Dead Again (1991)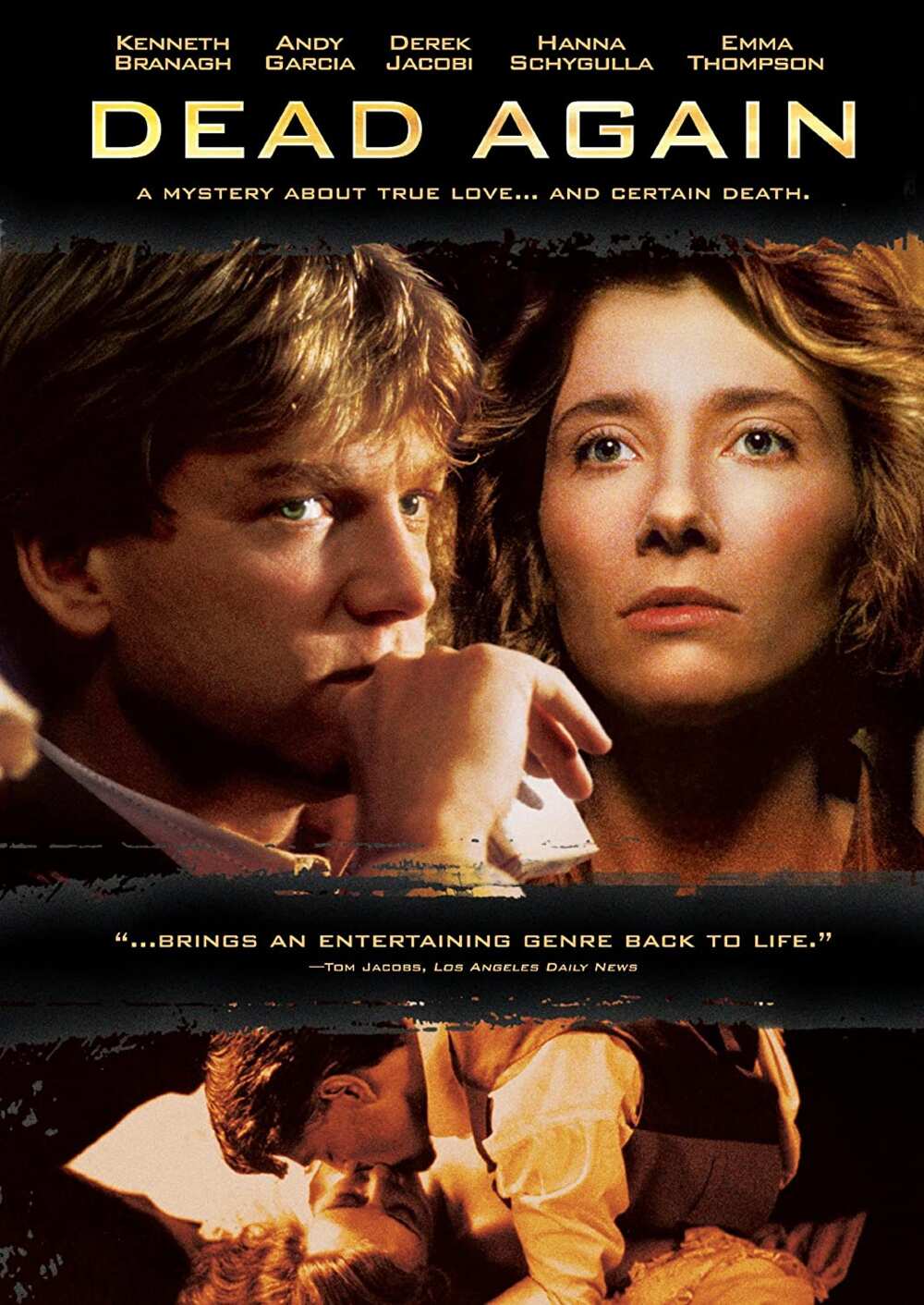 Rating: R (adult situations, language, and violence)
Written by: Scott Frank
Directed by: Kenneth Branagh
Released on: 23rd August 1991
Studio: Paramount Home Video
Runtime: 107 minutes
Dead Again explores the romance between two star-crossed lovers, and the doomed passion they shared in their last lifetime. Los Angeles detective, Mike Church, comes to the aid of mute, amnesia-victim, Grace, and falls in love with her.
He sets out to discover her true identity and the source of her terrible nightmares. Mike is aided in his investigation by a hypnotist who discovers that in a past life, Grace was Margaret Strauss, a woman who may have been murdered by her husband.
1. Devil in a Blue Dress (1995)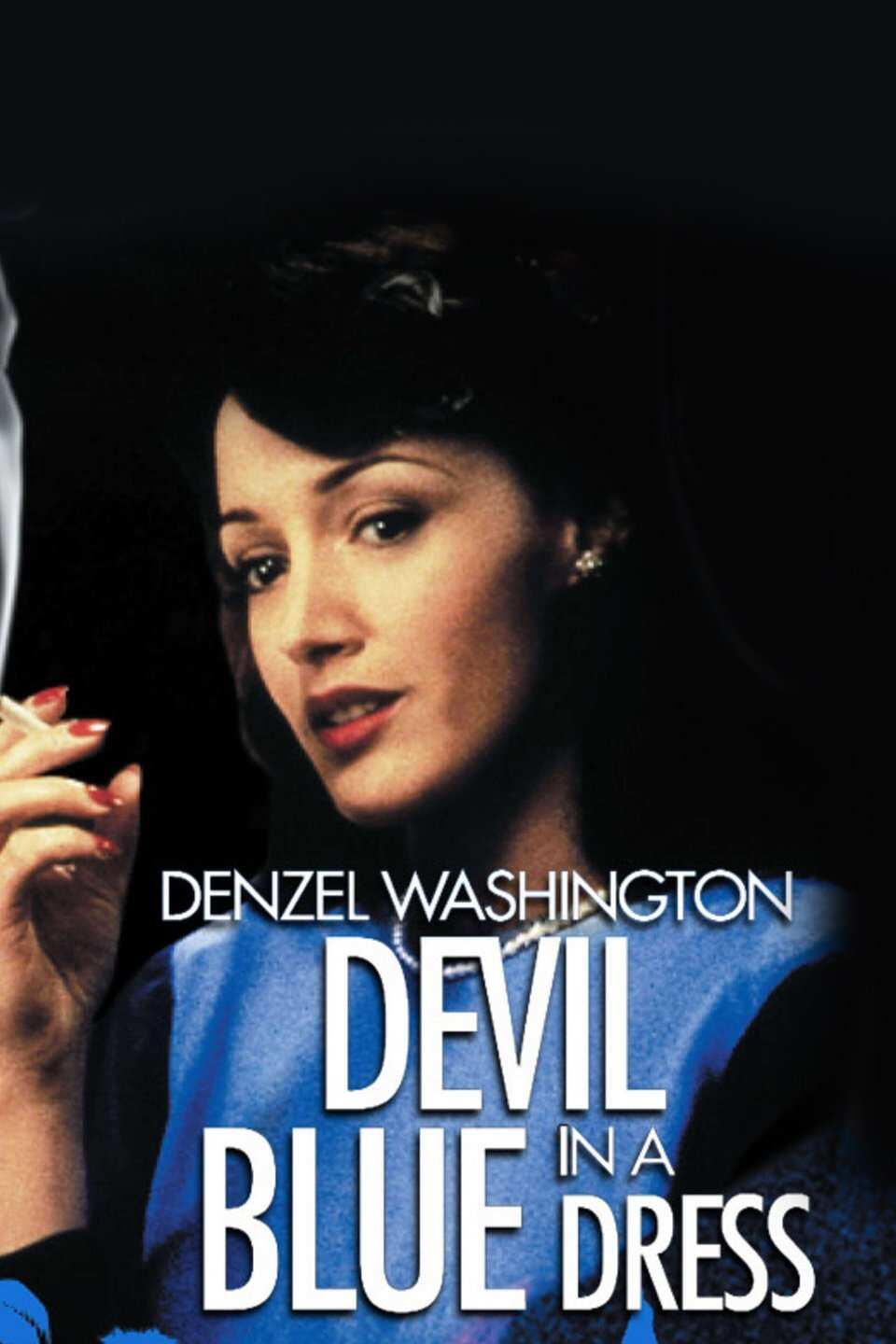 Rating: R
Written and directed by: Carl Franklin
Released on: 29th September 1995
Studio: TriStar
Runtime: 101 minutes
The film is set in 1948 and follows Ezekiel "Easy" Rawlins, an African-American World War II veteran who is looking for work. At his friend's bar, he is introduced to a white man, DeWitt Albright, who is searching for someone to help him find a missing white woman.
This woman, Daphne Monet, happens to be the fiancée of a wealthy man named Todd Carter, who is currently the favorite in the city's mayoralty race.
Daphne Monet is known to frequent the Black jazz clubs in L.A. Ezekiel innocently accepts Albright's offer; however, he quickly finds himself amidst murder, crooked cops, ruthless politicians, and brutal mobsters.
Devil in a Blue Dress is irrefutably one of the best detective movies Hollywood ever produced.
The best detective movies can easily keep viewers in suspense until the last minute. Which movie did you find most intriguing?
Source: Legit.ng