20 best survival movies that can definitely teach you a thing or two
Survival movies tell tales of people overcoming insurmountable odds against relentless enemies and adverse conditions. For those who love these types of films, it is always a pleasure to see someone overcoming the conditions in deep space, a deserted island, a cruel sea, jungle, or high mountains.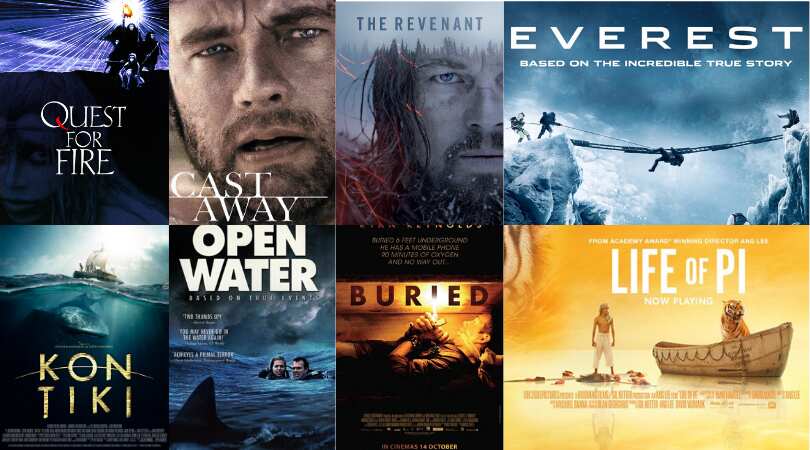 Watching survival movies is not only entertaining but also somewhat educative. While you will probably not find yourself stranded in a desert being chased by a trigger-happy lunatic, it is good to know the steps to take if you did.
What are the top survival movies of all time?
Here is a look at some amazing movies about survival that will undoubtedly teach you a thing or two.
20. Everest (2015)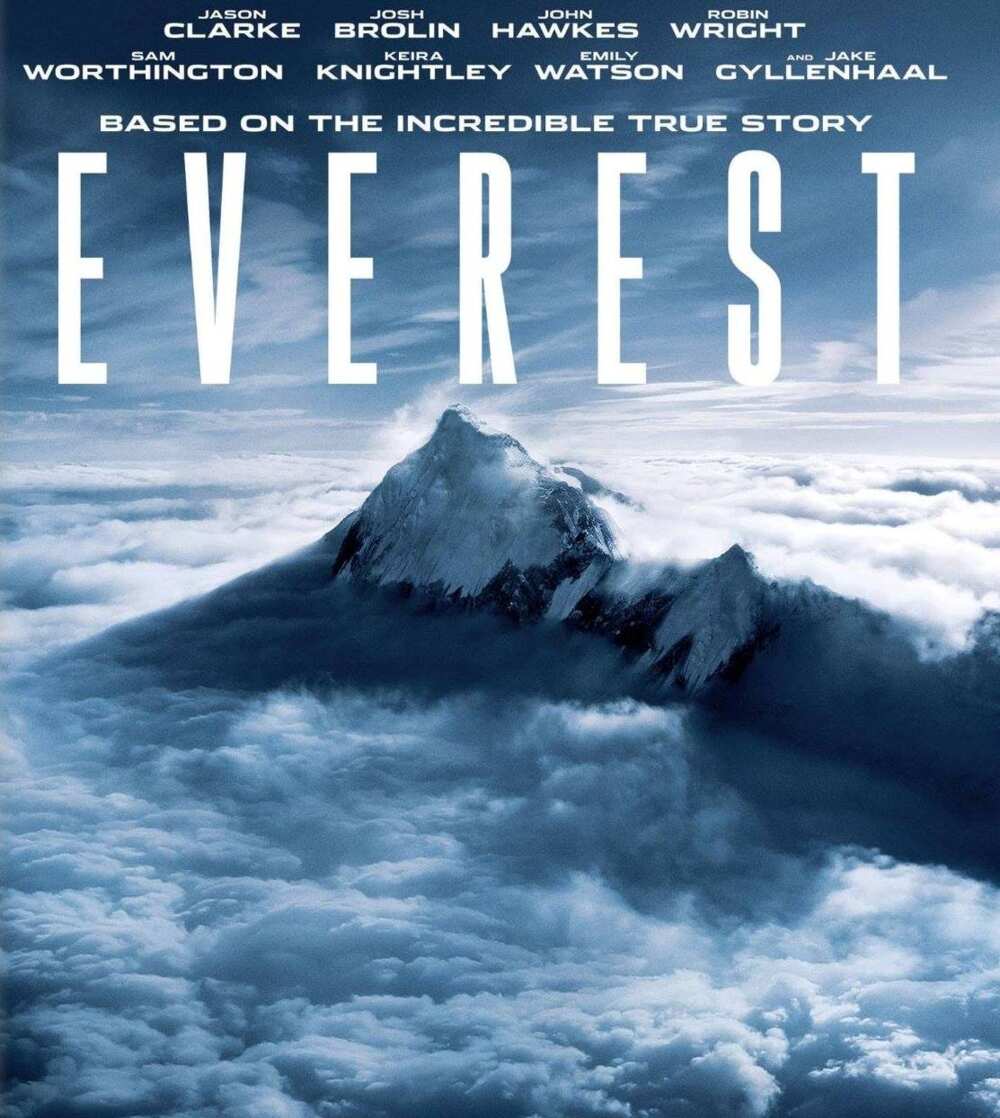 Rating: PG-13 (for disturbing images and intense peril)
Written by: William Nicholson, Simon Beaufoy, Lem Dobbs, Baltasar Kormákur
Directed by: Baltasar Kormákur
Released on: 23rd June 2015
Studio: Universal Pictures
Runtime: 94 minutes
Everest tells the story of climbers who embark on a quest to summit Mount Everest in May 1996. A violent storm then strikes, engulfing the climbers in a fierce blizzard. They must rely on their wit and spirit to survive the freezing temperatures and blistering winds.
19. Quest for Fire (1981)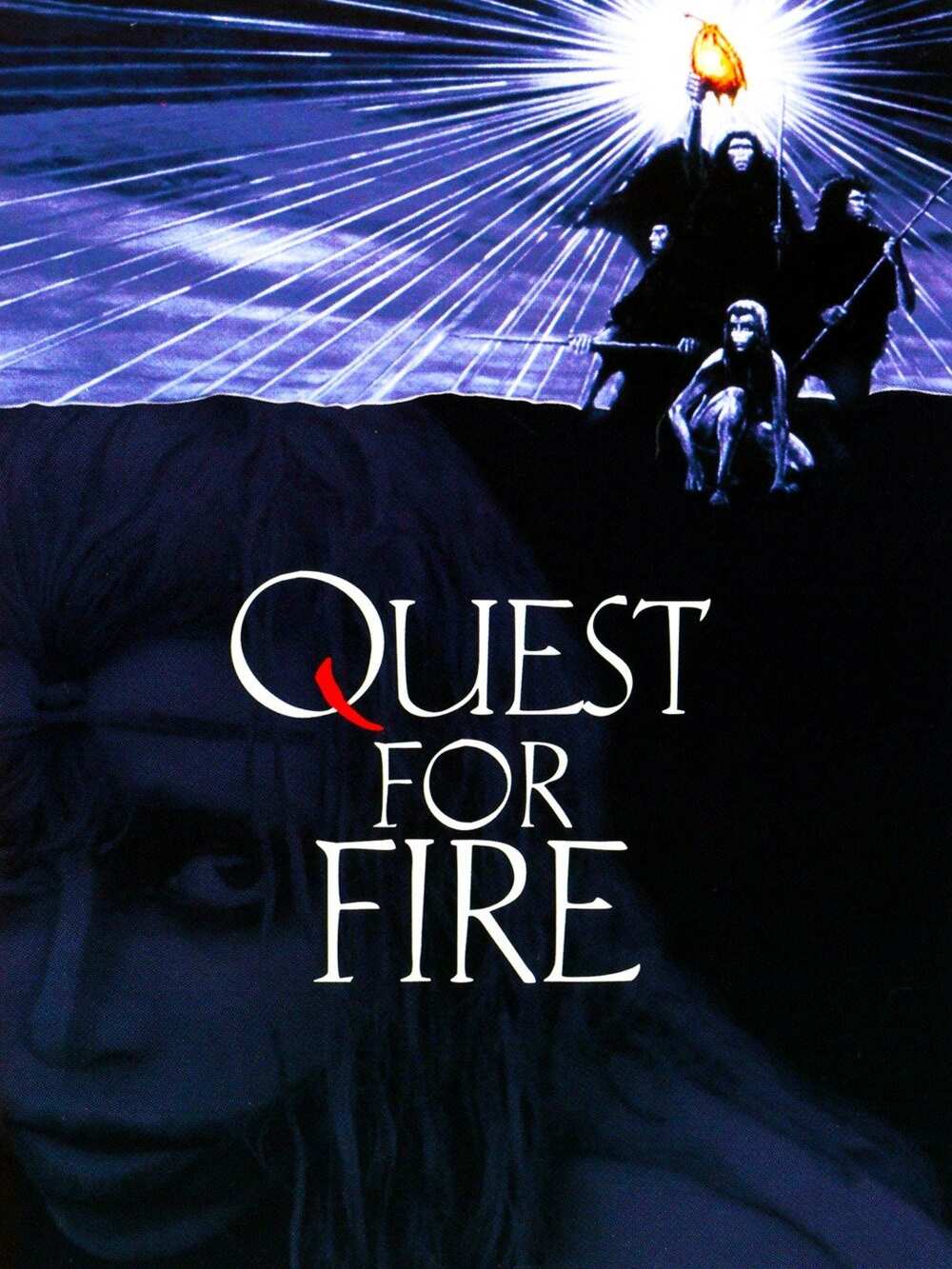 Rating: R
Written by: Gérard Brach
Directed by: Jean-Jacques Annaud
Released on: 16th December 1981
Studio: Fox
Runtime: 100 minutes
The film is set 80,000 years in the past and revolves around a primitive homo sapiens tribe. When the tribe's fire is extinguished, some of the tribe members must embark on a 'quest for fire' to ensure the tribe's survival and comfort.
The tribesmen then come across a cannibal tribe that knows the secrets of producing fire. After saving a young girl from the cannibals, they hope that she can reveal the secret of fire to them.
18. Lone Survivor (2014)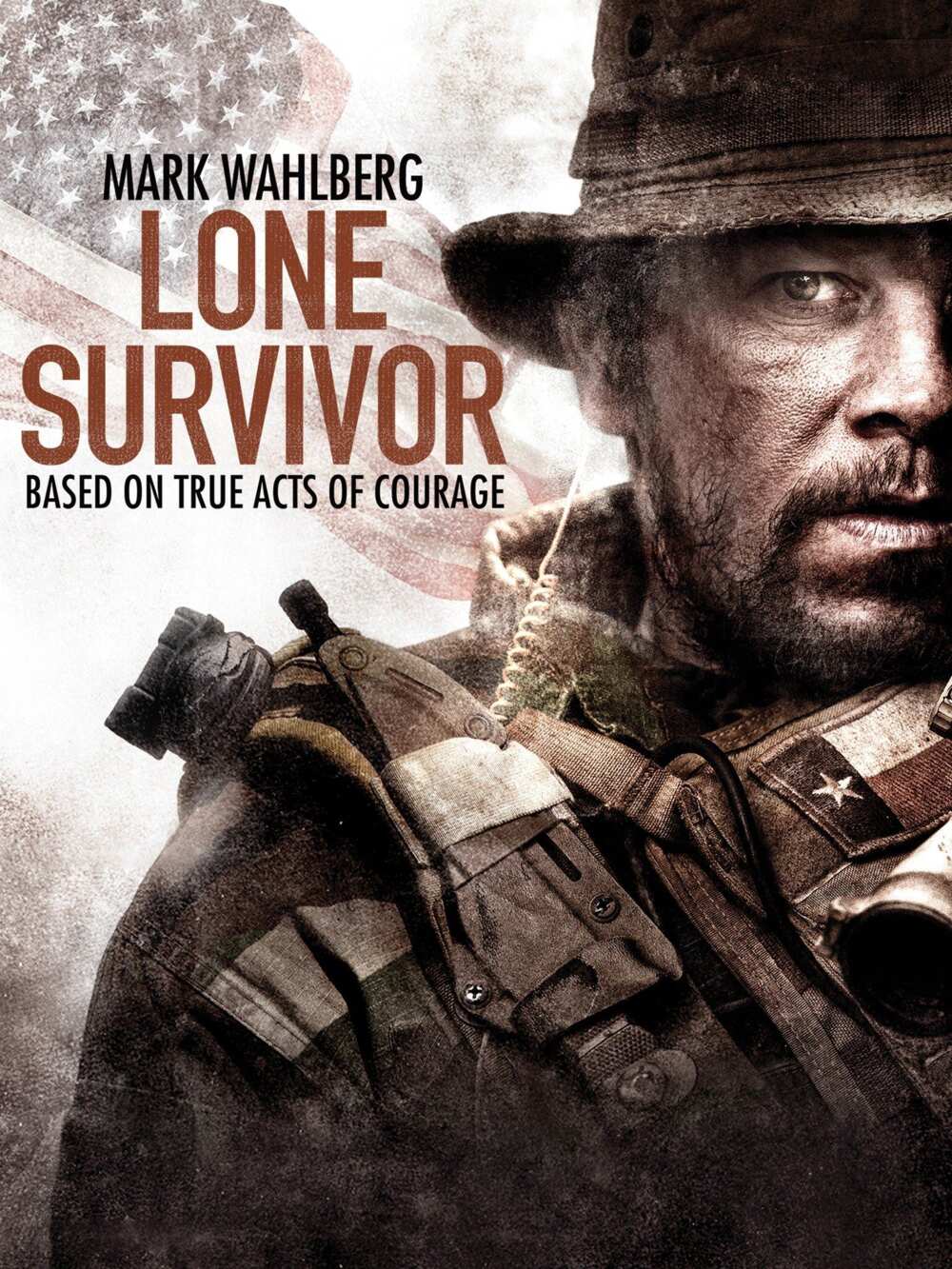 Rating: R (for violence and language)
Directed and written by: Peter Berg
Released on: 10th January 2014
Studio: Universal Studios
Runtime: 122 minutes
Lone Survivor tells the thrilling story of four Navy SEALs on a mission to neutralize a high-profile Taliban target. The four are ambushed in the Kush region of Afghanistan and must summon their courage and heroism to survive.
17. The Revenant (2015)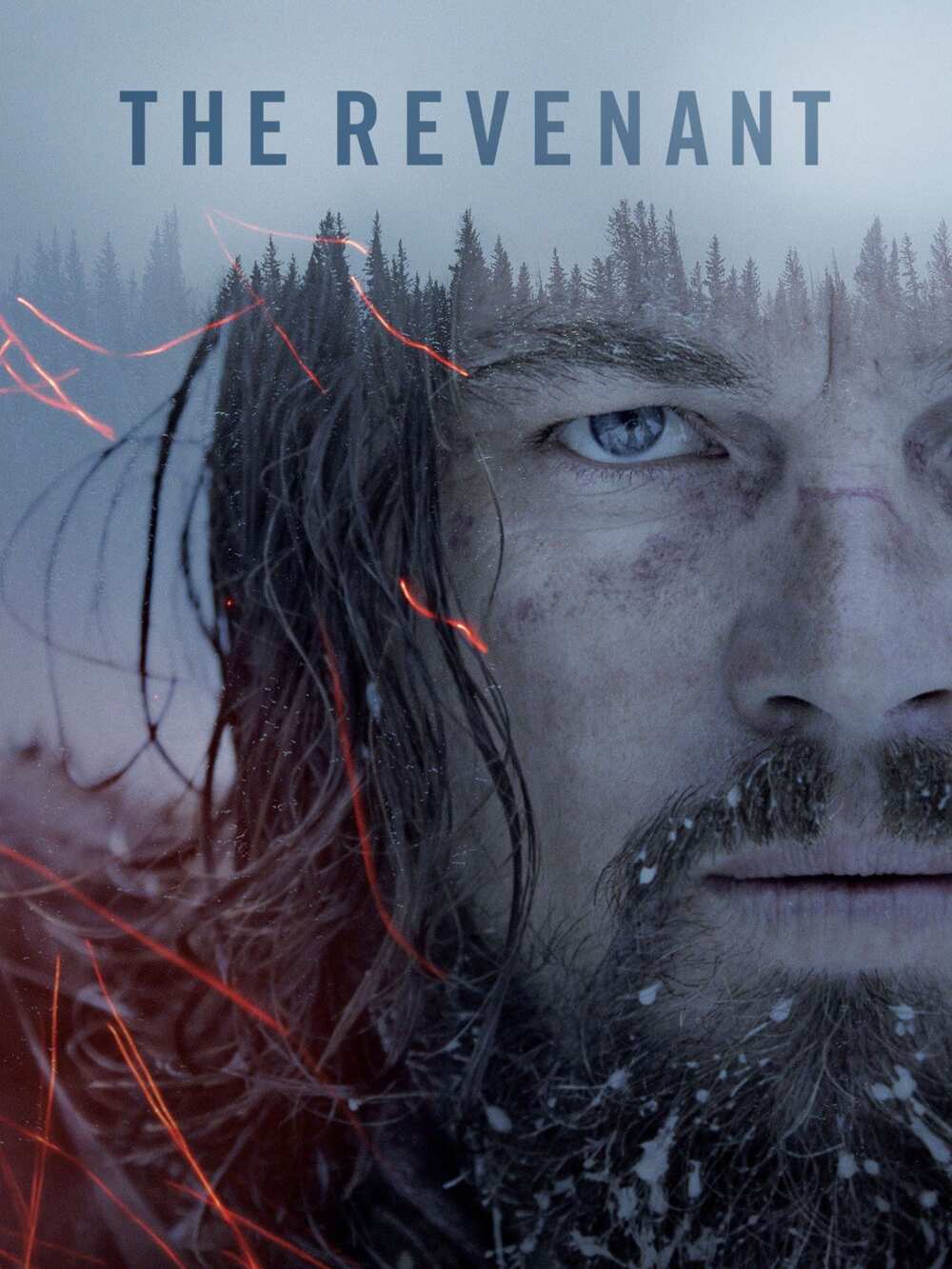 Rating: R (for brief nudity, assault, images, violence, and combat)
Written by: Alejandro Gonzalez Iñárritu and Mark L. Smith
Directed by: Alejandro Gonzalez Iñárritu
Released on: 25th December 2015
Studio: 20th Century Fox
Runtime: 156 minutes
The Revenant is a film inspired by real-life events. The film tells the story of one man's quest for survival and the astonishing power of the human spirit.
Renowned explorer, Hugh Glass is brutally attacked by a bear and abandoned by members of his hunting team. He endures inconceivable anguish, surviving in extreme cold in an unyielding attempt to stay alive and find redemption.
The Revenant is one of the best survival movies on Netflix.
16. Flight of the Phoenix (2004)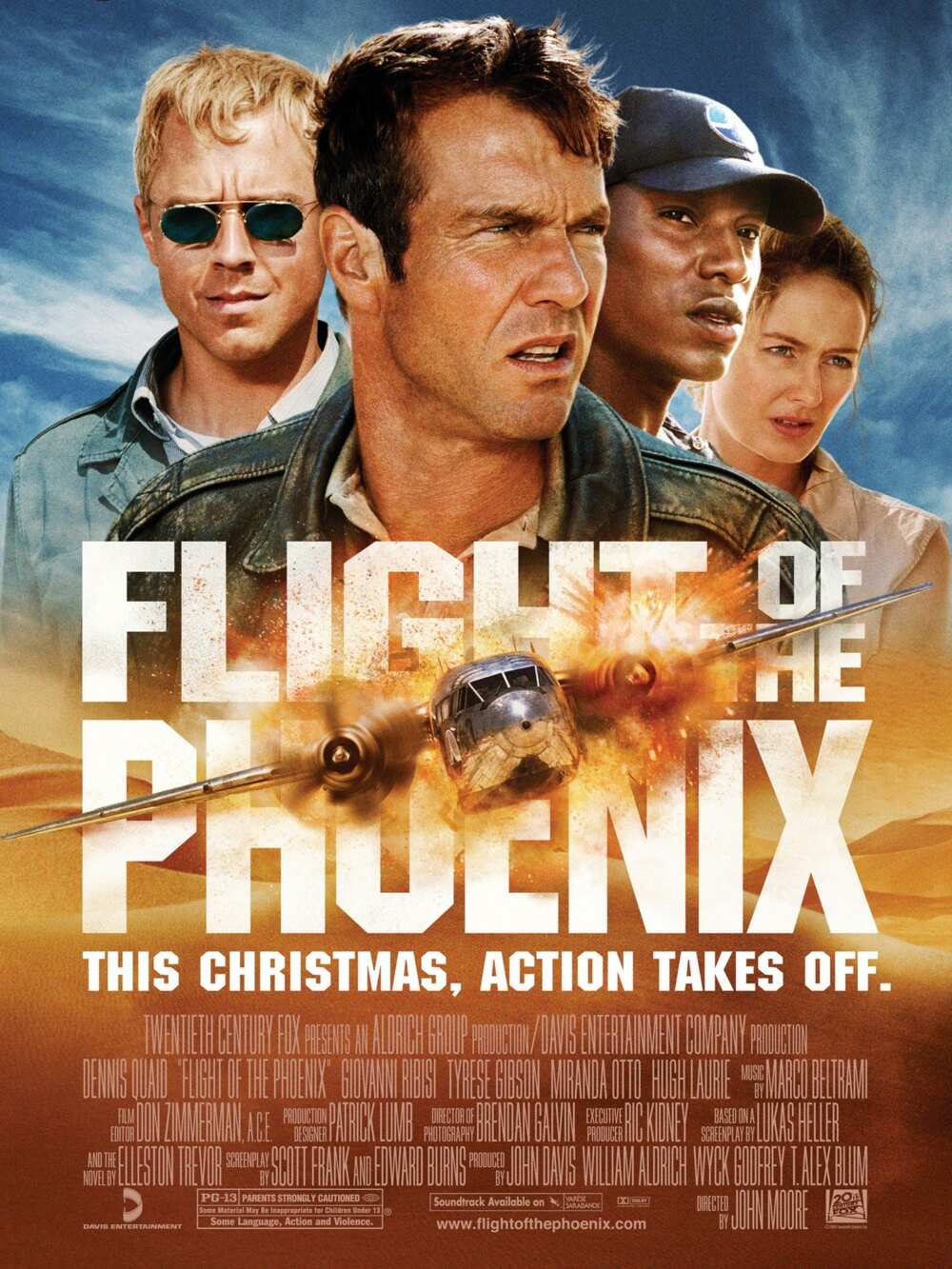 Rating: PG-13 (for violence, action, and language)
Written by: Edward Burns, Scott Frank
Directed by: John Moore (V)
Released on: 17th December 2004
Studio: 20th Century Fox
Runtime: 112 minutes
Some plane crash survivors find themselves stranded in the Mongolian desert without any hope of being rescued. To make it worse, they face the challenges of a harsh environment, attacks by desert smugglers, and diminishing resources.
The survivors' only hope lies in building a new plane from the wreckage.
15. Rabbit-Proof Fence (2002)
Rating: PG (for emotional thematic material)
Written by: Christine Olsen
Directed by: Phillip Noyce
Released on: 29th November 2002
Studio: Miramax Films
Runtime: 94 minutes
Rabbit-Proof Fence is set in 1931 in Western Australia. A rabbit-proof fence runs across Australia, dividing it into the Northern and Southern regions. The fence was made to keep rabbits on one side and maintain pasture on the other.
The remote area of Jigalong is home to three young Aboriginal girls, namely Gracie, Daisy, and Molly. The area's Chief Protector of Aborigines believes the solution to the country's 'colored problem' is to breed out the entire Aboriginal race.
Molly convinces the other two girls to run away. Moodoo, a vindictive yet masterful tracker, pursues them. The girls then embark on a 3-month journey, using the rabbit-proof fence as a guide back home
14. The Snow Walker (2003)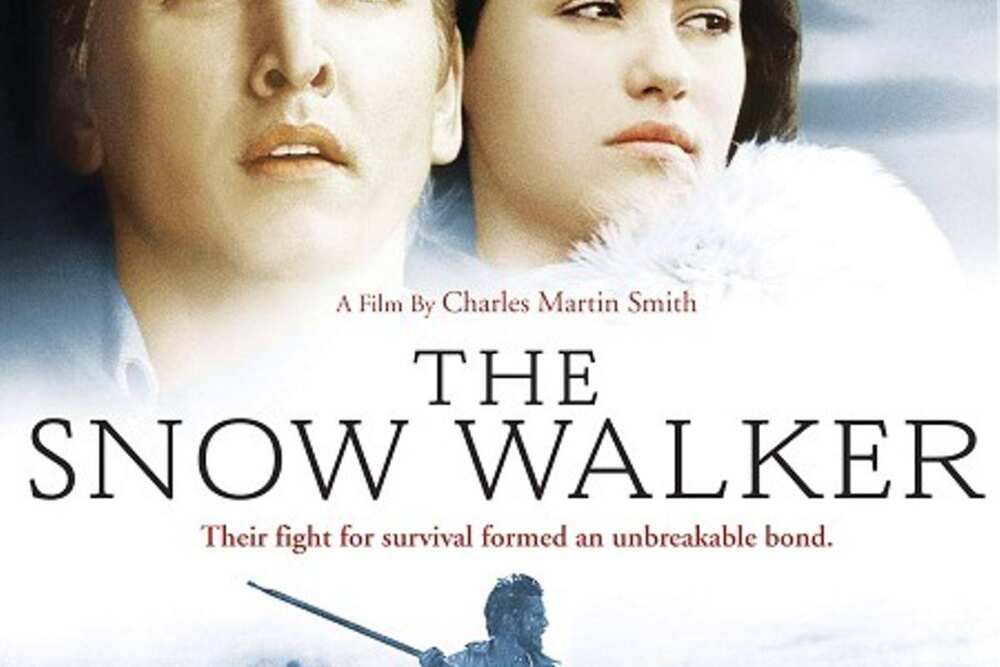 Rating: PG (for brief nudity, disturbing images, and thematic elements)
Written and directed by: Charles Martin Smith
Released on: 11th September 2003
Studio: First Look Media
Runtime: 109 minutes
The Snow Walker tells the story of a brave pilot and his passenger, a frail woman. The two find themselves stranded after their plane crashes. They must help each other and overcome numerous obstacles presented by the harsh landscape.
13. Life of Pi (2012)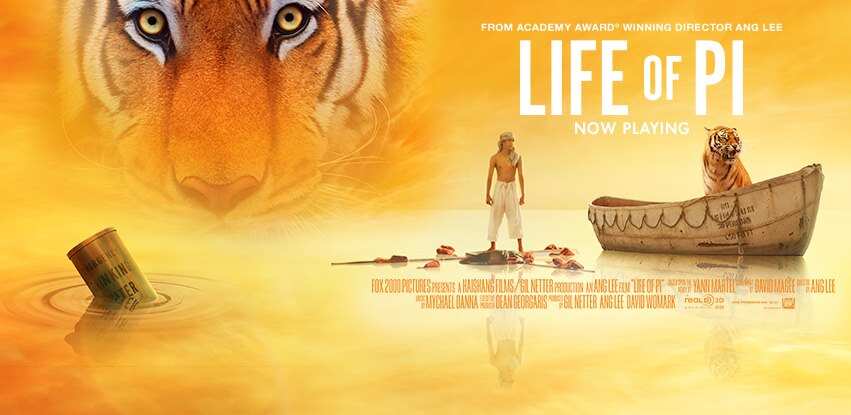 Rating: PG (for scary action and emotional themes)
Written by: David Magee
Directed by: Ang Lee
Released on: 21st November 2012
Studio: 20th Century Fox
Runtime: 127 minutes
Life of Pi is the story of a young man who survives a disaster in the ocean and embarks on a fascinating journey of discovery. On the way, he befriends another unexpected survivor, a formidable Bengal tiger.
He must rely on his wits to survive the natural elements as well s avoid being devoured by the tiger.
12. Open Water (2004)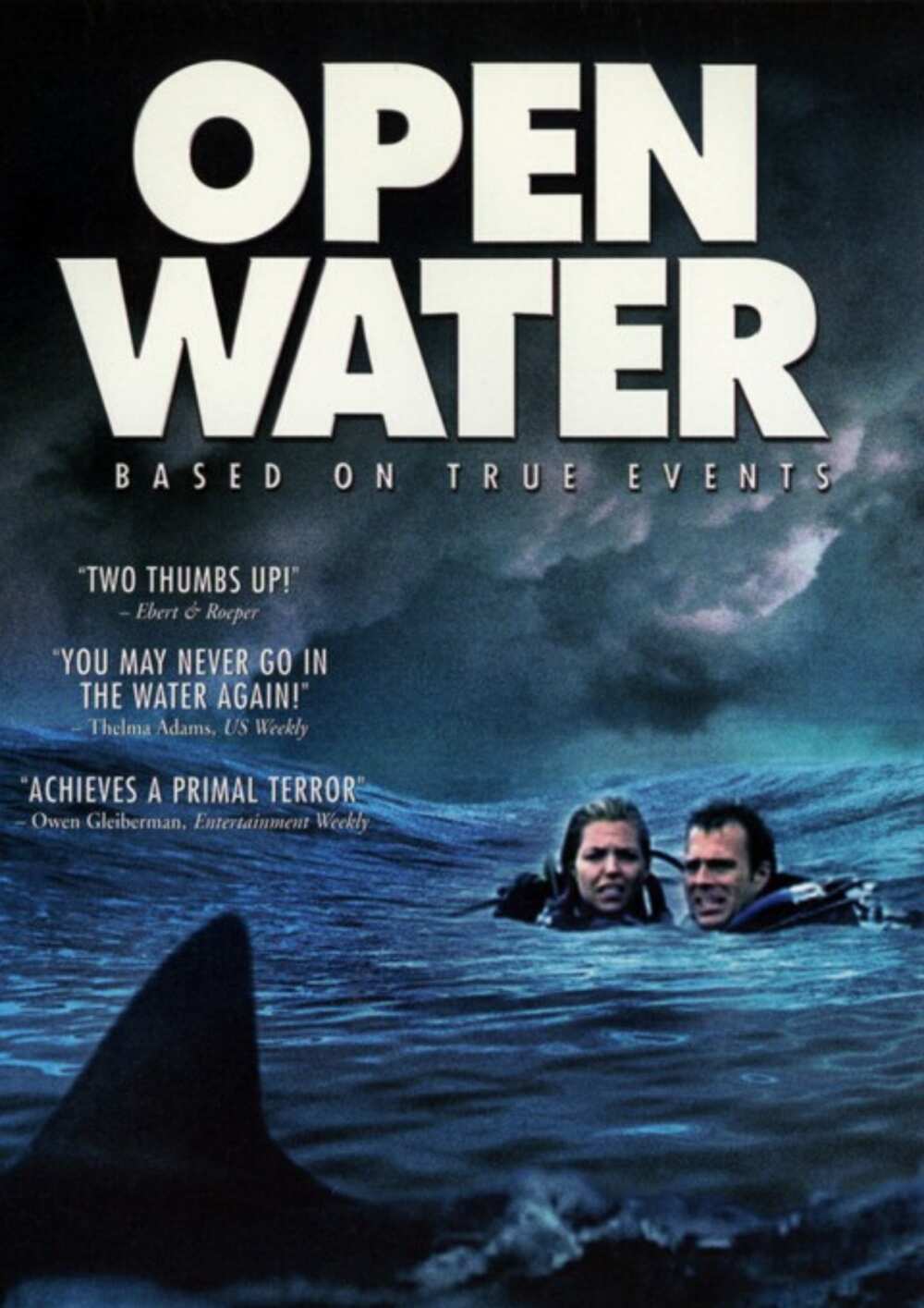 Rating: R (for nudity and language)
Directed and written by: Chris Kentis
Released on: 20th August 2004
Studio: Lions Gate Films
Runtime: 79 minutes
There are very few things on Earth as awe-inspiring, beautiful, calm, and at the same time, terrifying as the ocean. Open Water is based on the true story of a couple that got stranded in the sea.
Susan and Daniel are stranded when their scuba-diving colleagues inadvertently leave them behind. What follows is a combination of every oceanic horror one can imagine.
Panic ensues, followed by dehydration, and the fear of circling sharks. The film is a stark reminder that the ocean is one of the world's most terrifying habitats.
11. The Martian (2015)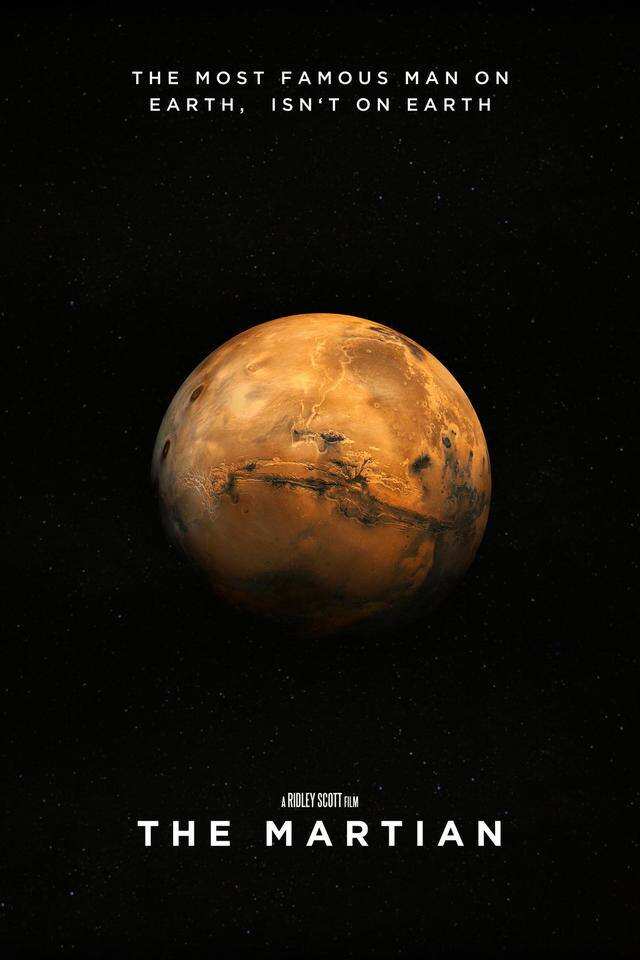 Rating: PG-13 (for brief nudity, language, and injury images)
Written by: Drew Goddard and Ridley Scott
Directed by: Ridley Scott
In Theaters: 2nd October 2015
Studio: 20th Century Fox
Runtime: 164 minutes
On a manned mission to Mars, one of the astronauts is presumed dead after a storm and left behind by other crew members. The astronaut survives and finds himself all alone on the hostile planet.
With only a few supplies in hand, he must rely on his spirit, wit, and ingenuity to survive and find a way to signal Earth. Millions of miles away on Earth, a team of scientists works relentlessly to bring the 'Martian' home.
The film is based on a novel by the same name and features a star-studded cast that includes Donald Glover, Matt Damon, Kate Mara, and Kristen Wiig.
10. Touching the Void (2004)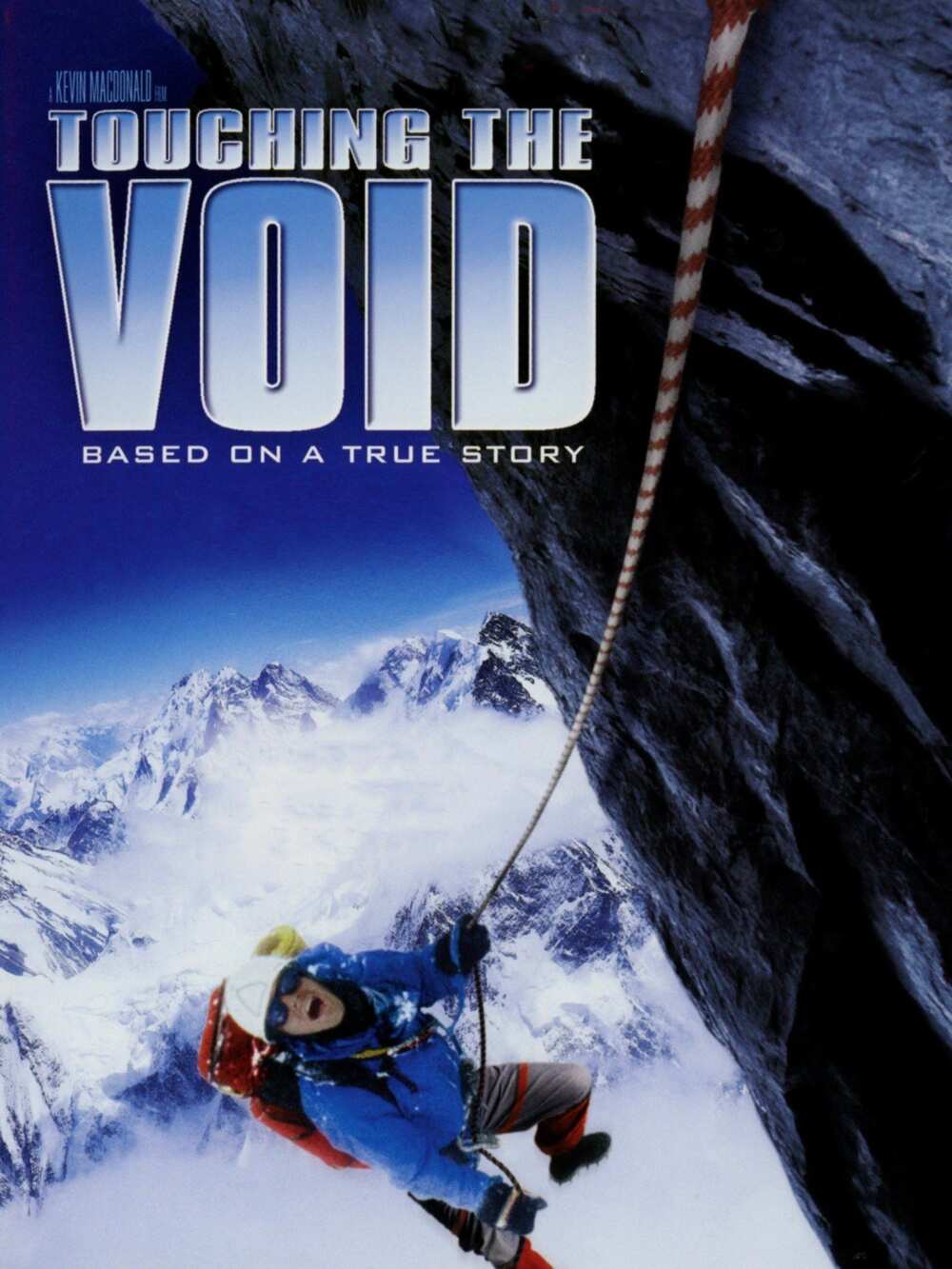 Rating: R (for language)
Directed by: Kevin Macdonald
Released on: 23rd January 2004
Studio: IFC Films
Runtime: 106 minutes
In 1985, two mountaineers, Simon Yates and Joe Simpson set off on a mission to climb the treacherous Siula Grande located in the Peruvian Andes. The two decided to climb without setting up base camps or ropes ahead of time.
After surviving snowstorms and powder formations, the pair reached the summit after three days of climbing. Unfortunately for the two, the climb down became far more complicated than the climb up. Simpson fell and broke one of his legs.
As the two struggled to descend the mountain, Yates unintentionally lowered Joe over the edge of a cliff. Since the two could not communicate over the storm, Yates cut off the rope connecting them, sending Joe plummeting down the cliff.
Astonishingly, Joe survived the fall only to be faced with the challenge of having no food, water, and having to survive with a broken leg.
9. Rescue Dawn (2007)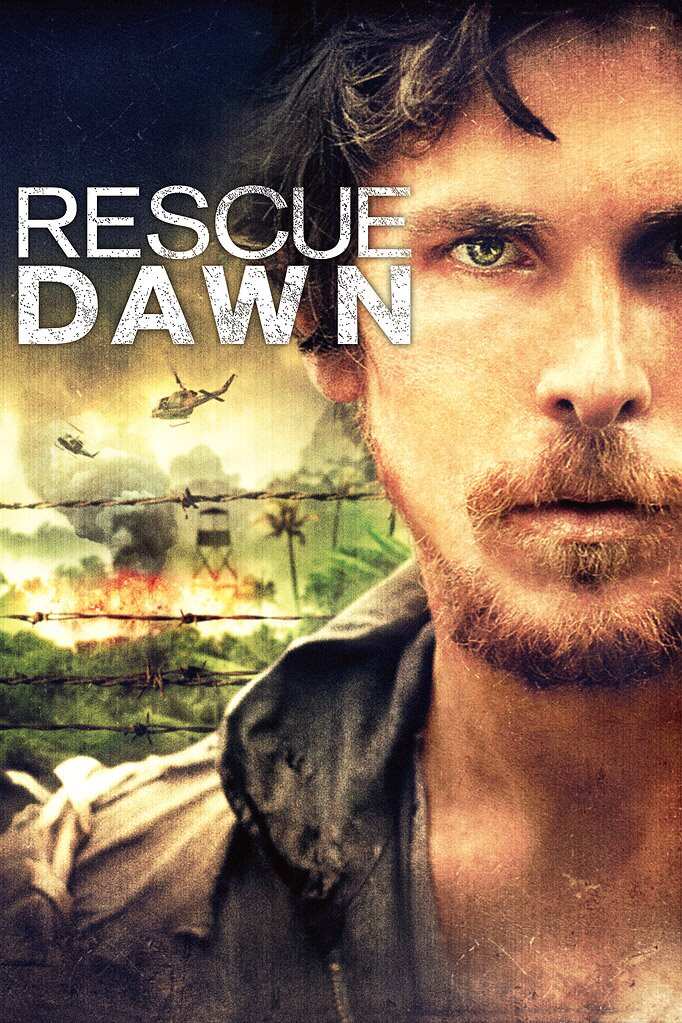 Rating: PG-13 (for torture and violence)
Directed and written by: Werner Herzog
Released on: 27th July 2007
Studio: MGM
Runtime: 120 minutes
Rescue Dawn tells the story of Dieter Dengler, a US Navy pilot whose plane is shot down over Laos. Dieter is captured and takes to a prisoner-of-war camp where he is tortured by his captors.
With time, he befriends other prisoners, and together, the group decides to escape through the deep jungle. The pilot's story was captured in the 1997 documentary titled Little Dieter Needs to Fly.
Rescue Dawn is undoubtedly one of the best wilderness survival movies ever made.
8. Cast Away (2000)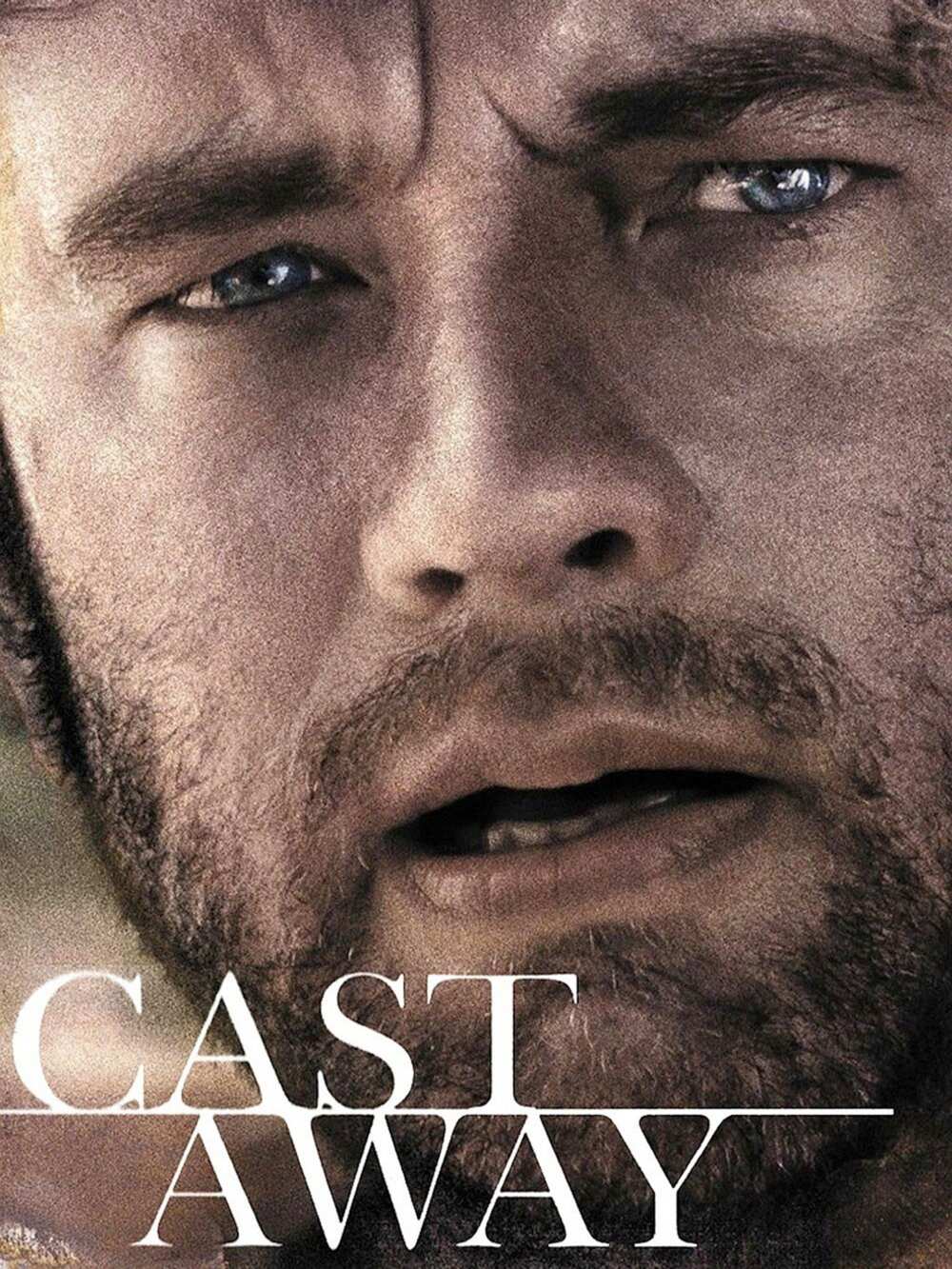 Rating: PG-13 (for disturbing images and intense action)
Written by: William Broyles
Directed by: Robert Zemeckis
Released on: 22nd December 2000
Studio: 20th Century Fox
Runtime: 143 minutes
Chuck Noland is an engineer who dedicates most of his time to his job. His girlfriend, Kelly, is often left neglected as a result of Chuck's work-centered lifestyle. Right before Christmas, Chuck proposes to Kelly just before he embarks on the most significant assignment of his lifetime.
On the assignment, Chuck's plane crashes, leaving him stranded in a far-flung island, away from any human contact. He must learn how to deal with the physical and mental stress of his new environment.
7. Into the Wild (2007)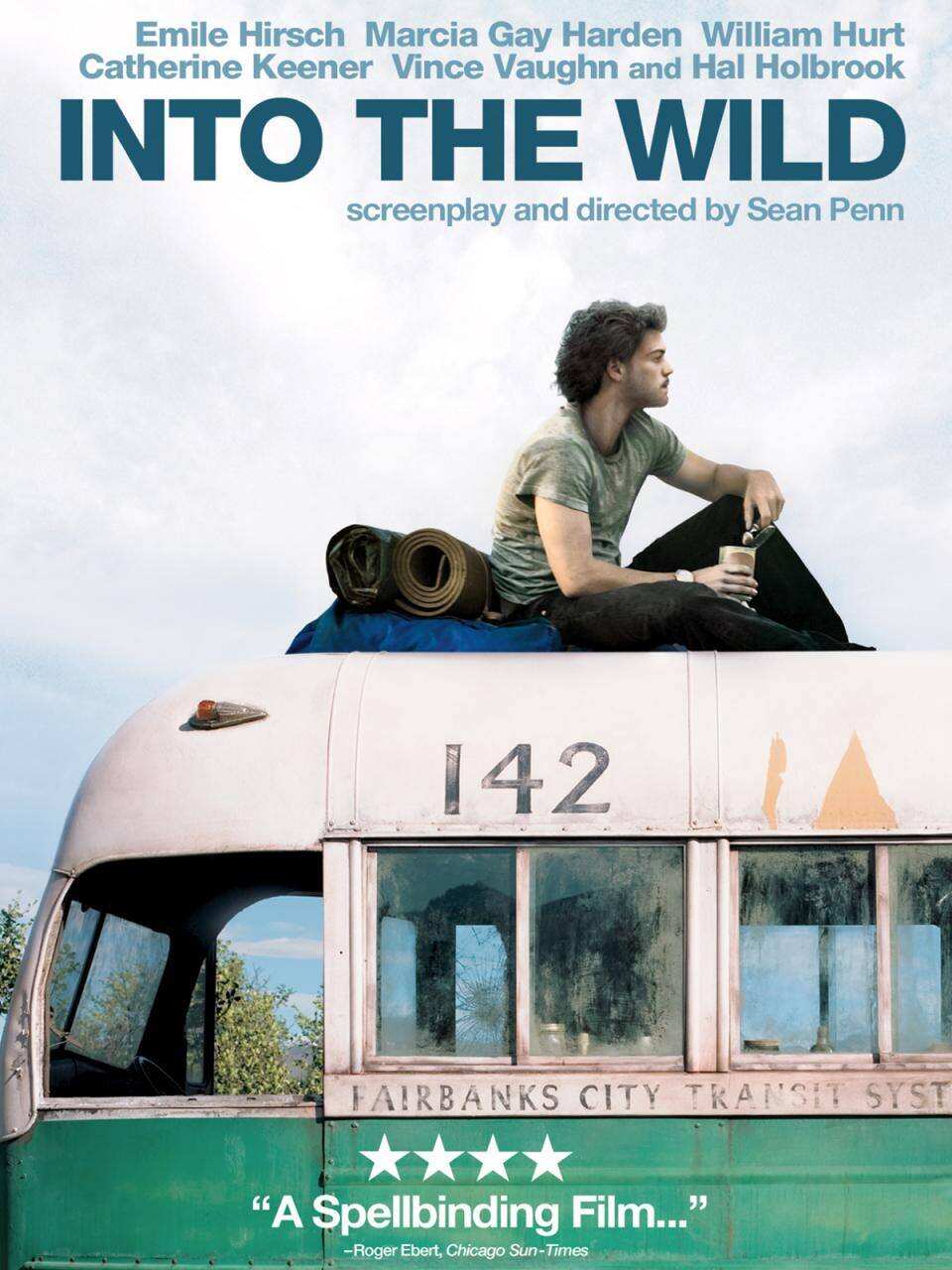 Rating: R (for nudity and language)
Directed and written by: Sean Penn
Released on: 19th October 2007
Studio: Paramount Vantage
Runtime: 148 minutes
It is a common concept for people to embark on personal journeys of discovery and introspection. Into the Wild tells the story of Christopher McCandless, a graduate who donates all his money to charity, gets into his car, and leaves to explore America without a word to anyone.
He settles in an abandoned bus left behind in the Alaskan wild. However, McCandless soon realizes that he does not have sufficient outdoor experience to withstand the elements of nature.
6. Eight Below (2006)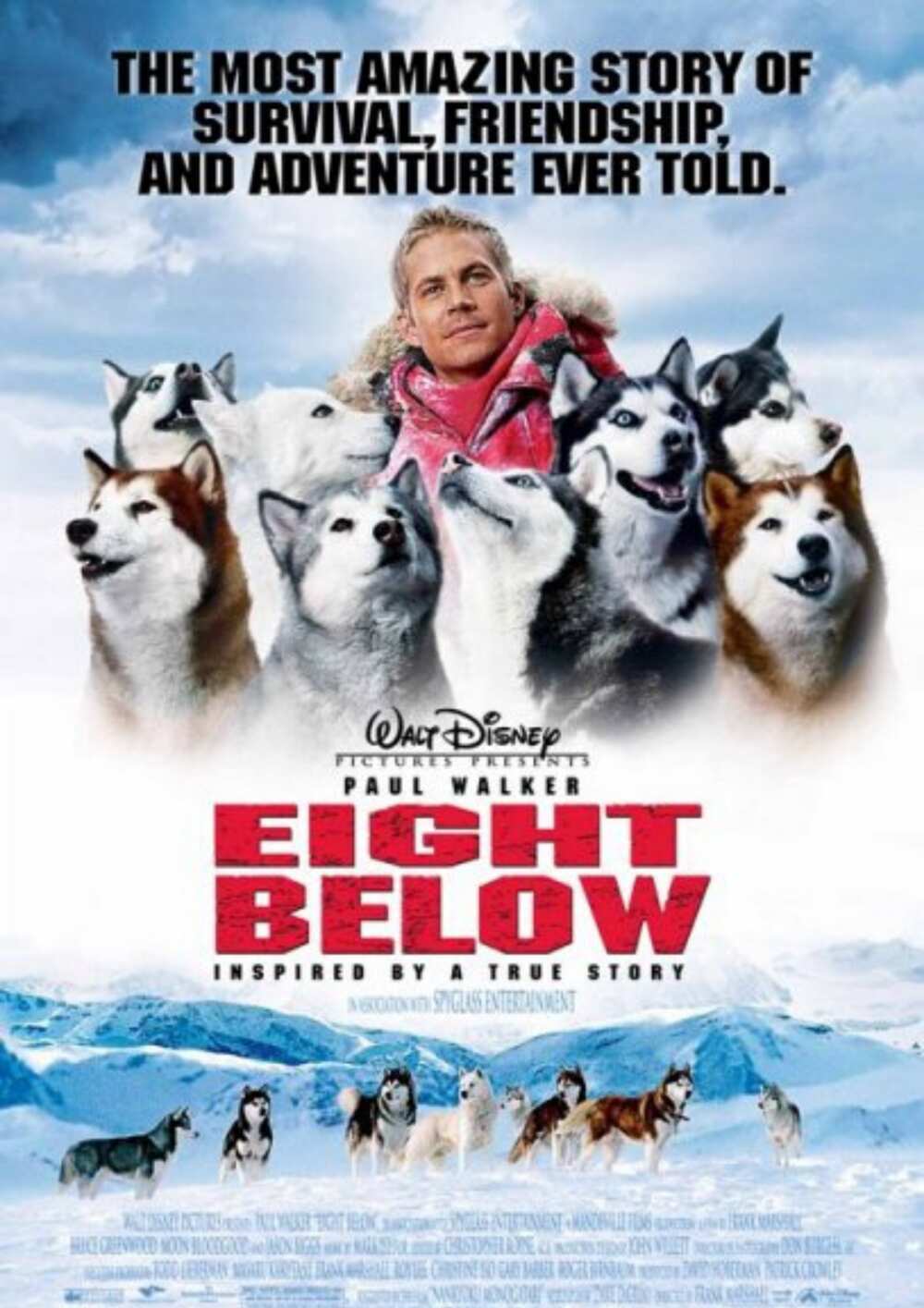 Rating: PG (for mild language)
Written by: Dave Digilio
Directed by: Frank Marshall and Bruce Hendricks
Released on: 17th February 2006
Studio: Buena Vista Pictures
Runtime: 120 minutes
Eight Below is arguably one of the most poignant survival movies ever made. Set in the extreme Antarctica wilderness, the film tells the story of three members of an expedition who are forced to leave their team of sledge dogs behind.
As the weather gets worse, the dogs struggle for survival in extreme conditions for more than six months.
5. The Way Back (2011)
Rating: PG-13 (for strong language, nudity, the depiction of hardships, and violence)
Written by: Peter Weir and Keith R. Clarke
Directed by: Peter Weir
Released on: 21st January 2011
Studio: Newmarket Films LLC
Runtime: 133 minutes
This wilderness survival movie is set during the events of World War II. It follows the harrowing adventures of Slawomir Rawciz, a Polish soldier who is captured and sent to be tortured in a Russian camp.
Faced with indefinite agony and malnourishment, Rawciz comes up with a plan to escape the camp. He convinces a group of Yugoslavians, Russians, and Americans to join his risky endeavor.
The group begins an incredible walk to India, overcoming a myriad of challenges that nature throws its way. These include mountainous terrains, deserts, and snowstorms.
4. Kon-Tiki (2013)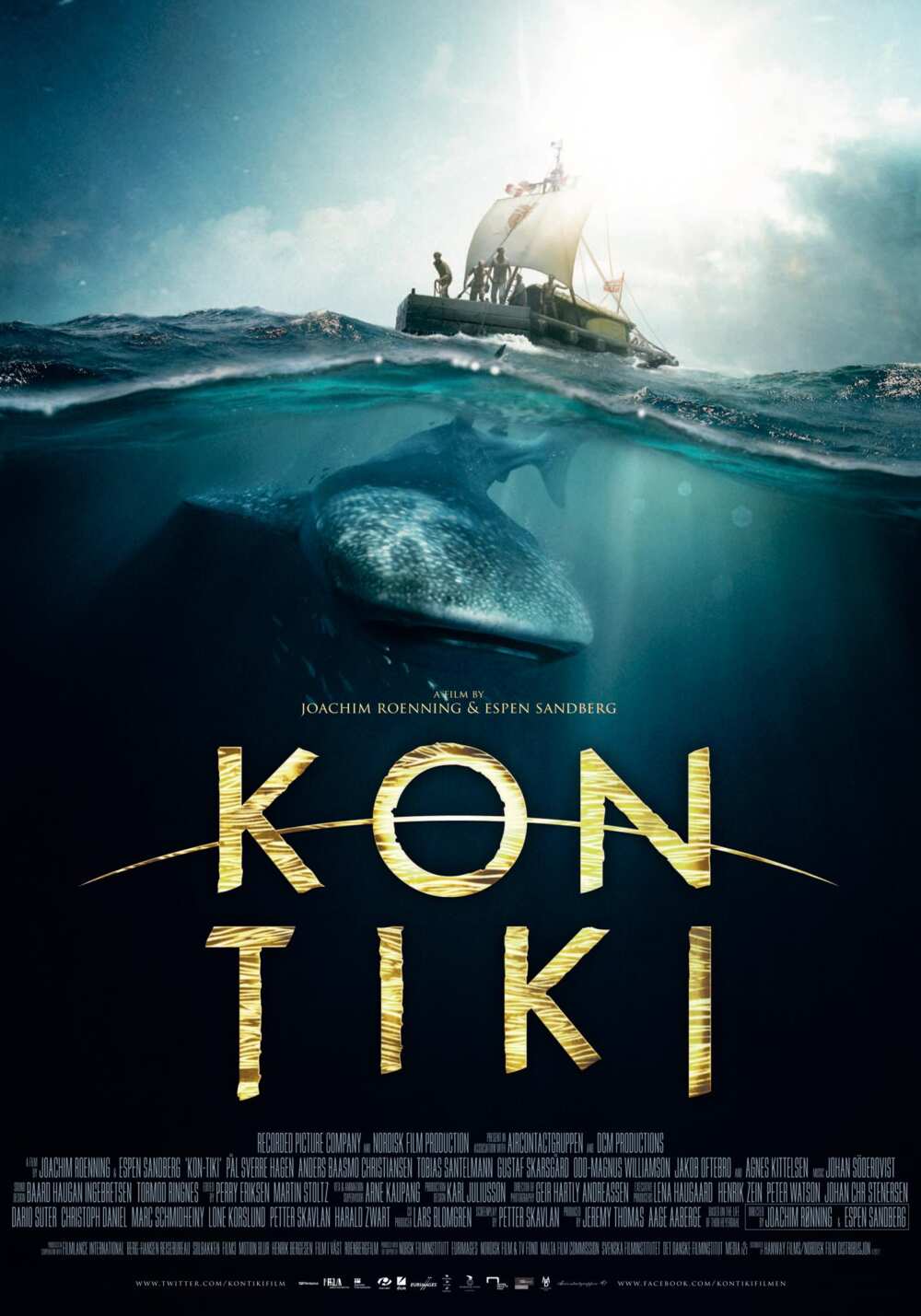 Rating: PG-13 (for violent sequence)
Directed by: Joachim Rønning, Thor Heyerdahl and Espen Sandberg
Released on: 26th April 2013
Studio: The Weinstein Company
Runtime: 101 minutes
Kon-Tiki retells the story of Thor Heyerdahl, a Norwegian explorer who decided to cross the entire Pacific Ocean in a balsa wood raft. He was purposed to prove that pre-Columbian South Americans crossed the ocean and settles in the Polynesian islands.
After collecting funds to finance the journey, Thor and his five-man crew began the 8000-kilometer journey as the whole world watched.
Kon-Tiki revisits the origin of Heyerdahl's idea and all the thrilling encounters surrounding the voyage.
3. Buried (2010)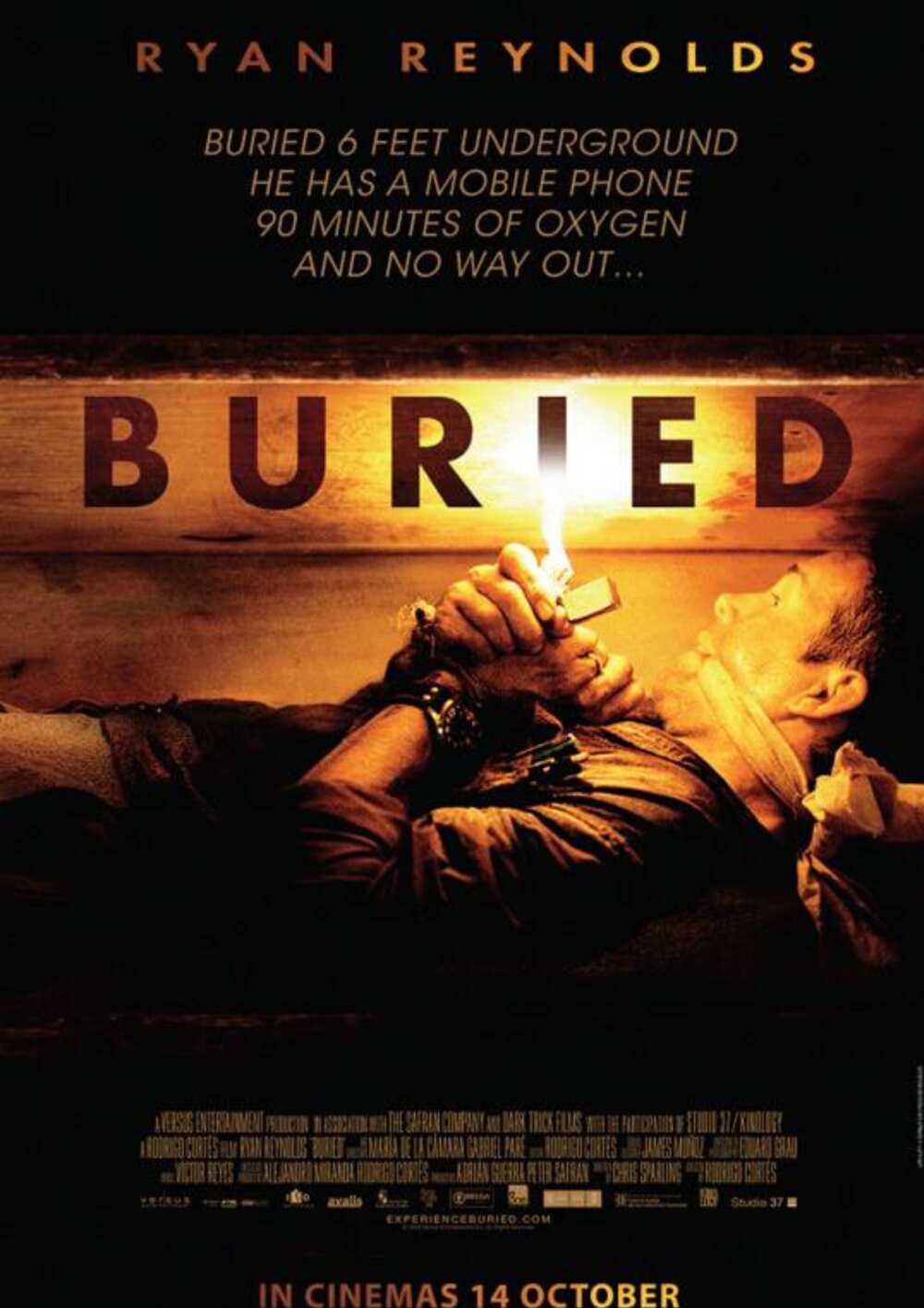 Rating: R (for violent content and language)
Written by: Chris Sparling
Directed by: Rodrigo Cortés
Released on: 24th September 2010
Runtime: 95 minutes
Buried tells the thrilling story of a man trapped in a coffin-like box and in a desperate race against time. The lead actor, Paul Conroy, is a lorry driver who is contracted to deliver kitchen equipment to a humanitarian program in Iraq.
On the way, he is captured by rebels who hold him hostage and strike him unconscious. He is then placed inside a box and buried alive. When he regains consciousness, he discovers he only has a cell-phone and a lighter to help him get out.
He frantically makes calls to political reps, military personnel, his family, and employers. He must also try to remain calm since the box has a limited supply of oxygen, and every passing minute draws him closer to his death.
2. No Escape (2015)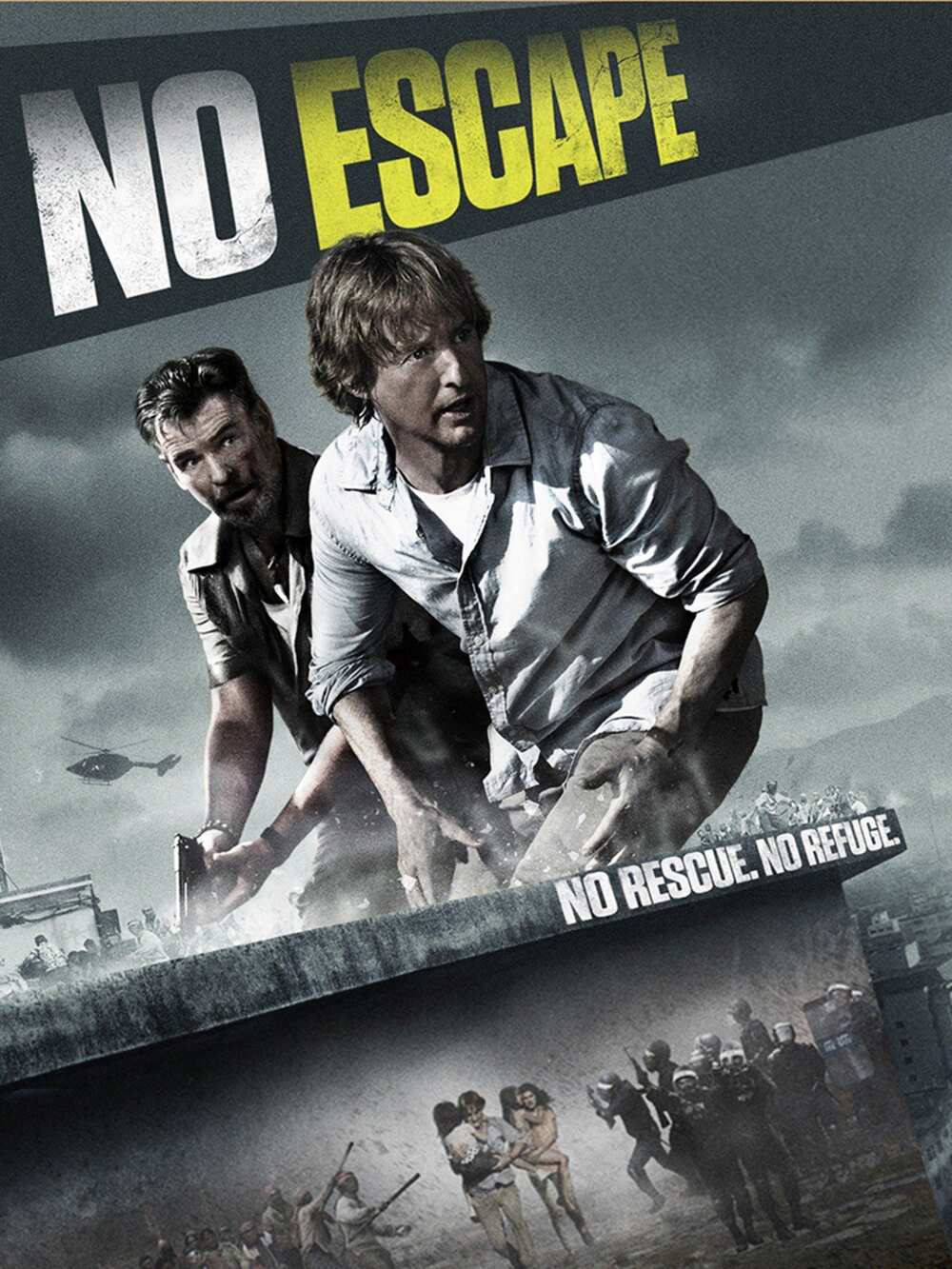 Rating: R (for language and violence)
Written by: John Erick Dowdle and Drew Dowdle
Directed by: John Erick Dowdle
Released on: 26th August 2015
Studio: The Weinstein Company
Runtime: 101 minutes
No Escape is a fascinating film centered on a fictional renowned businessman known as Wilson, who settles his family into a new home in Asia. The family soon finds itself in the middle of a brutal political revolt.
Wilson and his family must figure out a means of escape as insurgents attack the city.
1. 127 Hours (2010)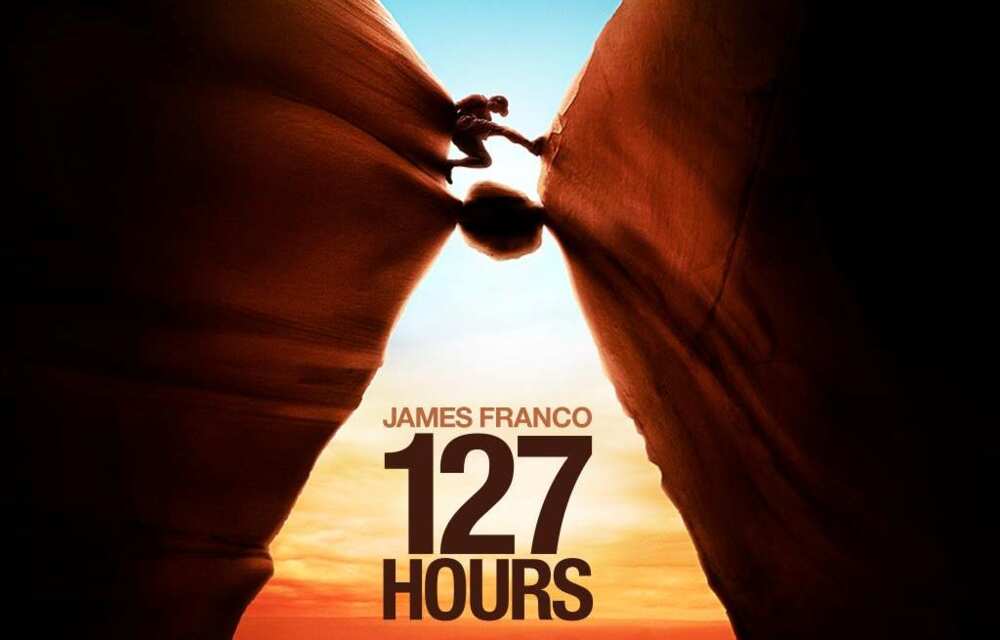 Rating: R (for bloody images, disturbing content, and language)
Written by: Simon Beaufoy and Danny Boyle
Directed by: Danny Boyle
Released on: 5th November 2010
Studio: Fox Searchlight
Runtime: 94 minutes
What is the best survival movie? The answer is 127 Hours. The film follows the adventures of mountain climber Aron Ralston who set off to cycle, hike, and tours the canyons of the Utah Canyonlands National Park.
While going down a rock wall, a huge rock dislodged and dropped on Aron, trapping one of his arms under its immense weight. Over the next couple of days, the mountain climber reminisces on his life and survives the elements of nature to finally summon the courage to free himself by all means possible.
He finally decides to cut off his arm using a pocket knife before scaling the 65-foot stone wall and walking for over eight miles. Throughout this perilous undertaking, he recalls the family, friends, lovers, and the last people he ever encountered.
127 Hours is a story that takes the viewer on a journey, proving what a person is capable of once they decide to choose life and not give up.
The collection of good survival movies mentioned above will undoubtedly have several titles for any type of viewer. It is fascinating to see the unwavering resilience of the human spirit when faced with seemingly insurmountable odds. Which of the films did you find most interesting?
Source: Legit.ng