15 best time travel movies and TV shows you can find on Netflix
Time traveling is inspiring to different people for different reasons. For some, the chance to see the future and change some things is incredible. For others, the opportunity to go into the past and fix something for a better present is pure genius. Often, time-traveling is all for the sake of saving humanity. We highlight the best time travel movies you can watch on Netflix.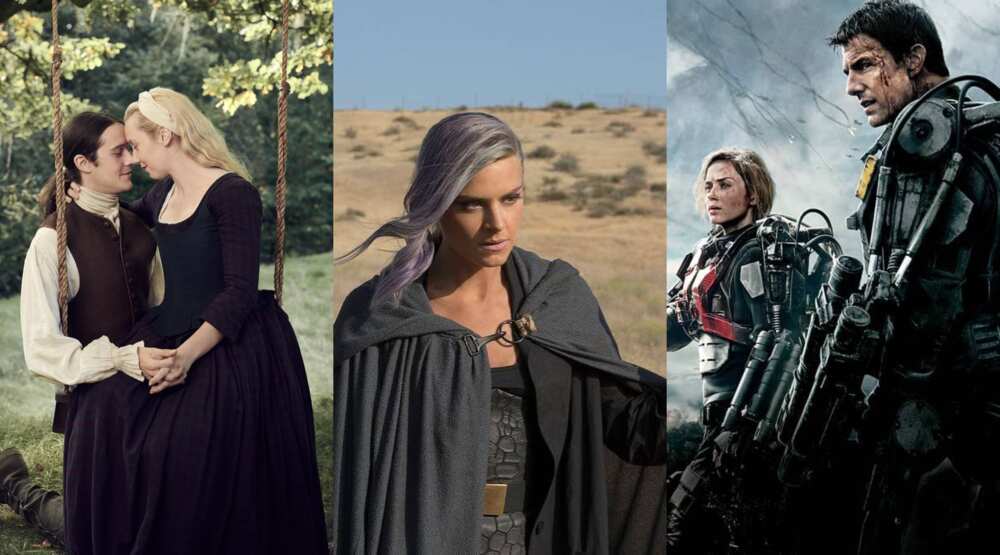 Though there are always risks that come with traveling across time, the results often make the experience worthwhile.
Best time travel movies and TV shows on Netflix
If you have fantasies of traveling back to your past, then you should head to Netflix to watch the best movies and TV shows of this genre. So, what is the best time travel movie? We recommend these 15 blockbusters:
15. Edge of Tomorrow (2014)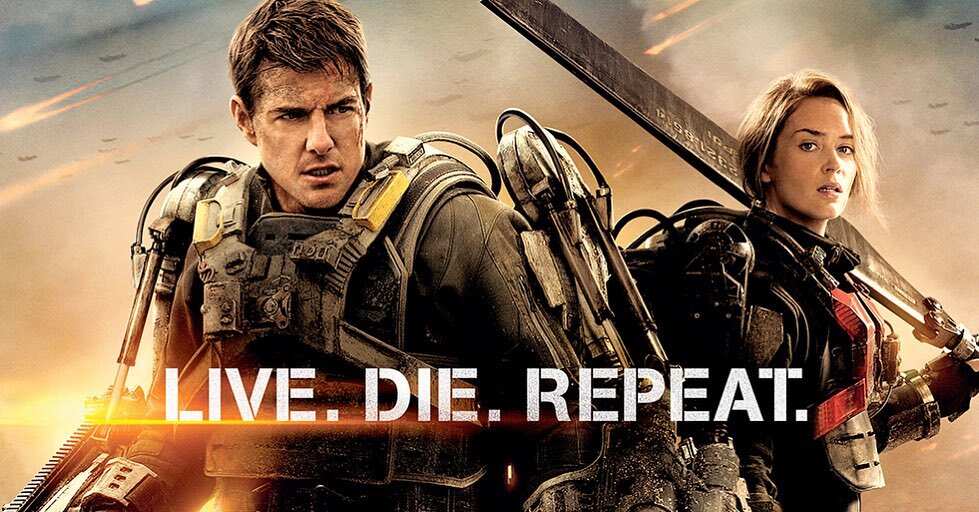 Category: Action/Comedy
Director: Doug Liman
Producers: Erwin Stoff, Jeffrey Silver
Run time: 113 minutes
Notable cast members: Tom Cruise and Emily Blunt
One of the best time travel movies on Netflix is Edge of Tomorrow, one of Tom Cruise's mega hits. The 2014 release is a story about aliens invading the earth.
The man at the center of everything is Lt. Bill Cage (Tom Cruise). Ironically, he is killed in the war but wakes up the previous day only to die again, and the cycle continues.
As the lieutenant relives the same day repetitively, he unexpectedly lives longer. Edge of Tomorrow is an exemplary time travel blockbuster that brings out what it means to live, to die, and redo everything.
The movie is based on a Japanese storybook, All You Need is Kill. The masterpiece is partly responsible for Cruise's resurgence in Hollywood.
14. Looper (2012)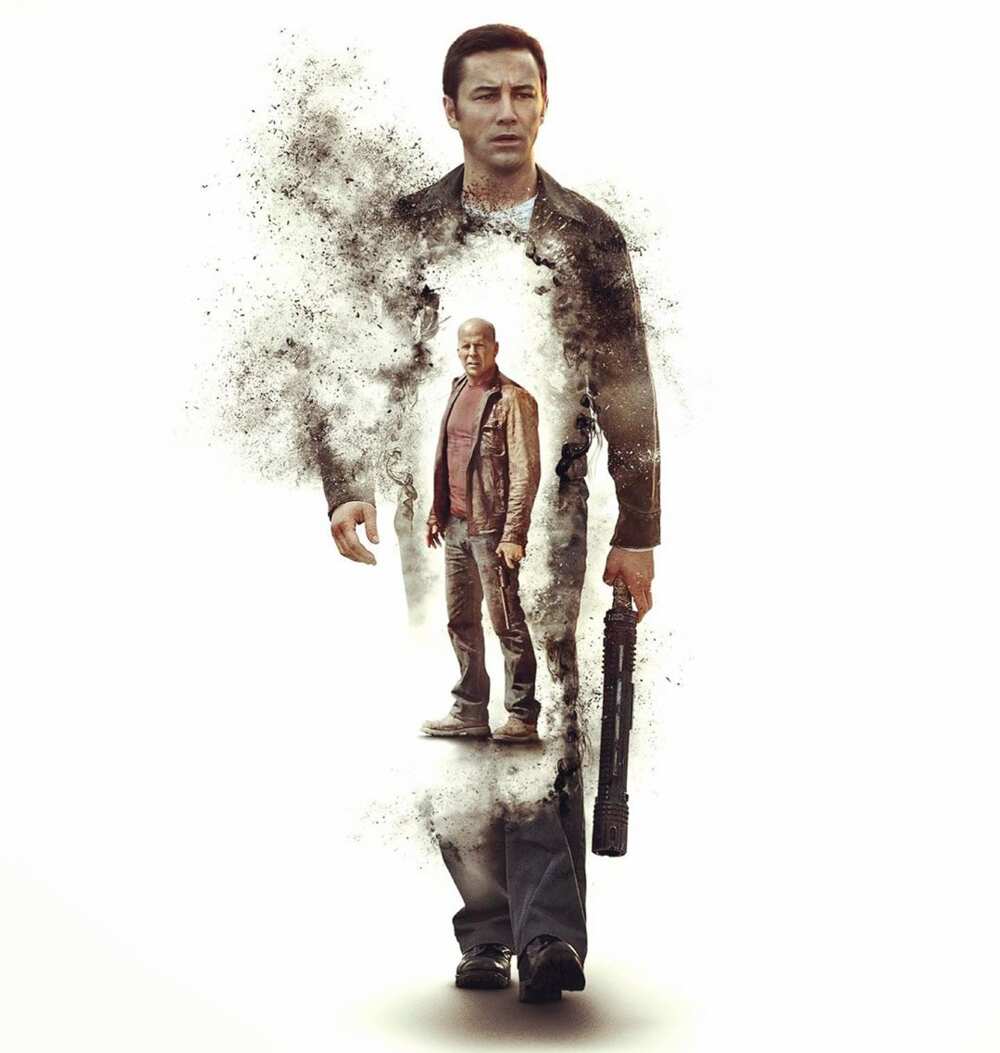 Category: Action thriller
Director: Rian Johnson
Producers: James Stern, Ram Bergman
Run time: 119 minutes
Notable cast members: Bruce Willis, Joseph Gordon, and Emily Blunt
Try to imagine crime syndicates employing time travel to send victims back in time for them to be killed. That is what happens in Looper.
The 2012 action thriller focuses on contract killers referred to as loopers. The loopers are hired by the syndicate of the future to kill the victims. The aim is to avoid disposing of their bodies in the future.
Old Joe (Bruce Willis) is at the center of the syndicate, where he acts as a lopper. The story is slightly intricate, considering that the young Joe murders his older self (Old Joe) before moving to Shanghai to become a hitman.
Tri-Star Pictures distribute this time traveler movie.
13. About Time (2013)
Category: Drama/Romantic Comedy
Director: Richard Curtis
Producers: Erick Feller, Time Bevan
Run time: 123 minutes
Notable cast members: Rachael McAdams, Domhall Gleeson, and Tom Hollander
What would you do if you had the opportunity to travel in time? For Tim Lake (Domhall Gleeson), time travel is a shot at love. When Tim learns of his family's time travel secret, he decides to travel in time to woo his dream girl Mary (Rachel McAdams).
Unfortunately for Tim, his ability cannot help him prevent day-to-day human struggles. Tim has to choose between spending time with Mary and going back in time to help his father's friend (Tom Hollander).
For someone who enjoys romantic comedy time travel shows, About Time is a must-watch. It is quite hilarious how Tim uses wit and some trickery to seduce Mary.
Though Tim cannot improve everything in his future by changing his past, the fact that he can court Mary is a massive score for him.
12. Time Freak (2018)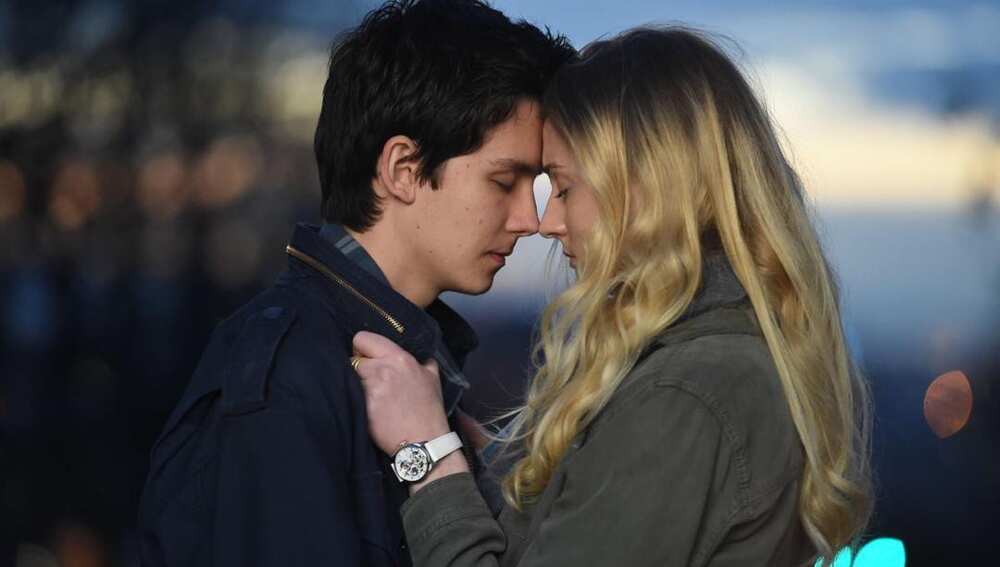 Category: Sci-fi/Comedy-Drama
Director: Andrew Bowler
Producer: Mathew Rhodes
Run time: 104 minutes
Notable cast members: Asa Butterfield, Will Peltz, and Sophie Turner
A physics student (Asa Butterfield) is dumped by his beautiful girlfriend. Being the genius that he is, Stilman researches on what went wrong that led to the breakup.
That is when the idea of creating a time machine dawned on him. So, he uses it to go back in time to when the two met to try and prevent the breakup.
Stilman manages to avoid the breakup, and the relationship ends in a marriage. Sadly, it seems that breaking up was their destiny. The two fight just after marrying, and this eventually leads to a breakup.
So, it is a bitter experience for Stilman despite going through the stress of inventing the time machine. Andrew Bowler serves both as the director and the writer for this time travel show.
11. Future Man Sn 1-2 (2017)
Category: Comedy
Director: Nisha Ganatra
Run time: 27-35 minutes per episode
Notable cast members: Josh Hutcherson, Derek Wilson, and Glenne Headly
Josh Futterman, a janitor, living an unexciting life, conquers an online game that everyone believed was unbeatable. Following the conquest, some extraterrestrial visitors appear from the future, and the world is suddenly in danger.
Josh, who was once nobody, realizes that he has the responsibility of saving the earth. So, what does the janitor do? He assembles a team to travel through time to stop the mysterious visitors.
Jumping between the 50s and the 80s is quite hilarious when watching the Future Man. So, if you are looking for a comedy that fully describes what it means to go into the future, consider watching the Future Man on Netflix.
There are a total of 26 episodes for the first two seasons.
10. Timeless Sn 1-2 (2016 - 2018)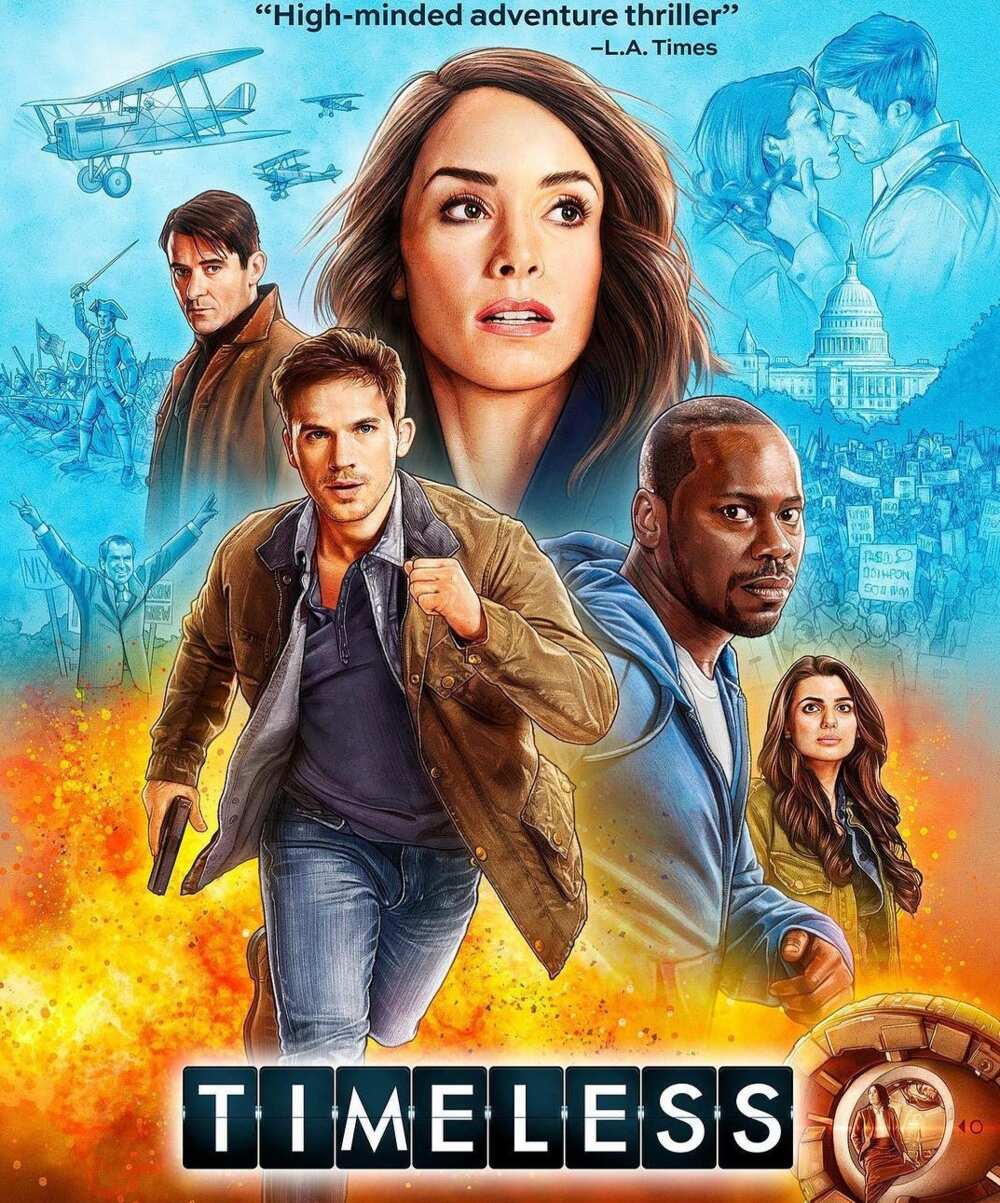 Category: Sci-fi/Action
Creators: Eric Kripke, Shawn Ryan
Producer: John Fox
Run time: 43 minutes per episode
Notable cast members: Abigail Spencer, Paterson Jeffrey, and Matt Lanter
In every sci-fi, a good guy always tries to stop a bad guy, and Timeless is no different. Both the good and bad guy travel across time, and what is at stake is American history.
Each time the bad guy makes a step, the present becomes messier despite the good guy's effort.
The good guy in Timeless is Prof. Lucy Preston (Abigail Spencer), who assembles a team of good guys. It puzzles how Lucy and her team try to stop Flynn, a notorious criminal who steals a time machine.
One of the executive producers is the man behind Blacklist, John Fox. So far, a total of 28 episodes are available for the two seasons.
If you are looking for one of the gripping throw-back time travel movies on Netflix, Timeless is the series to watch. Though it sometimes feels goofy, it has a kooky plot, which makes it a must-watch.
9. The Librarians Sn 1-4 (2014 - 2018)
Category: Adventure/Fantasy
Composer: Joseph LoDuca
Producers: Geoffrey Thorne, Paul Bernard
Run time: 42-58 minutes/episode
Notable cast members: Rebecca Romijn, Lindy Booth, John Harlan, and Christian Kane
It is only in a movie that a thief, a statistician, a historian, and a warlord can come together for a common course. Well, you can experience what such a union is like when you watch The Librarians.
The group comes together to locate valuable supernatural items that they protect in a library. Consequently, all of them turn into librarians because of the mission.
Interestingly; they have to travel through time for the adventure. There are a total of 42 episodes for all the four seasons.
Following its release in 2014, several novels have been written. Popular ones include The Librarians and the Lost Lamp, The Librarians and the Pot of Gold, and The Librarians and the Mother of Goose Chase.
8. The Time Traveler's Wife (2009)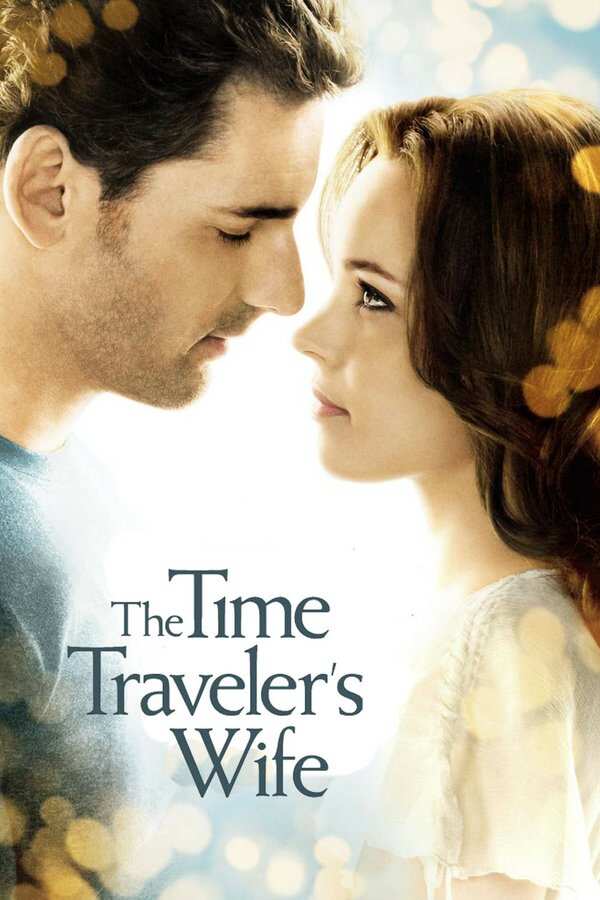 Category: Romantic Drama
Director: Robert Schwentke
Producers: Dede Gardner, Nick Wechsler
Run Time: 107 minutes
Notable cast members: Eric Bana, Rachael McAdams, and Alex Ferris
Due to a genetic condition, librarian Henry (Eric Bana) has to travel in time to fix the issue and change his destiny. Henry meets a stranger by the name Clare (Rachael McAdams), who confesses to having loved him since childhood.
The couple falls in love, but Clare finds it hard to understand the time travels that her husband makes. At some point, the couple sees a middle-aged Henry come home wounded.
Clare is greatly disturbed. She wonders how long her husband will live, and this is compounded by Henry's genetic anomaly that makes it hard for them to have a child.
For anyone who enjoys romantic dramas or fantasy movies about time travel, The Time Traveler's Wife is the perfect movie for you. The story is based on Audrey Niffenegger's novel that goes by the same name. Warner Bros distributes the film.
7. Arrival (2016)
Category: Mystery
Director: Denis Villeneuve
Producers: Shawn Levy, David Linde
Run Time: 116 minutes
Notable cast members: Amy Adams, Jeremy Renner, and Mark O'Brien
Think about the good aliens. Arrival is about aliens that come to earth to teach humans (how ironic) their language.
The idea is to help humans use the alien language to foresee the future and prevent a significant oncoming catastrophe. Louise Banks (Amy Adams) is tasked with the responsibility of understanding what the extraterrestrials need from humans.
She starts to have glimpses of the future while studying them. Luckily, what she learns about the future proves effective in stopping China from initiating a global war that would have wiped out humanity.
The man behind the fiction is Erick Heissever, who provokes the thought of anyone who watches Arrival. It is based on Ted Chian's narrative, Story of Your Life.
6. 12 Monkeys (1995)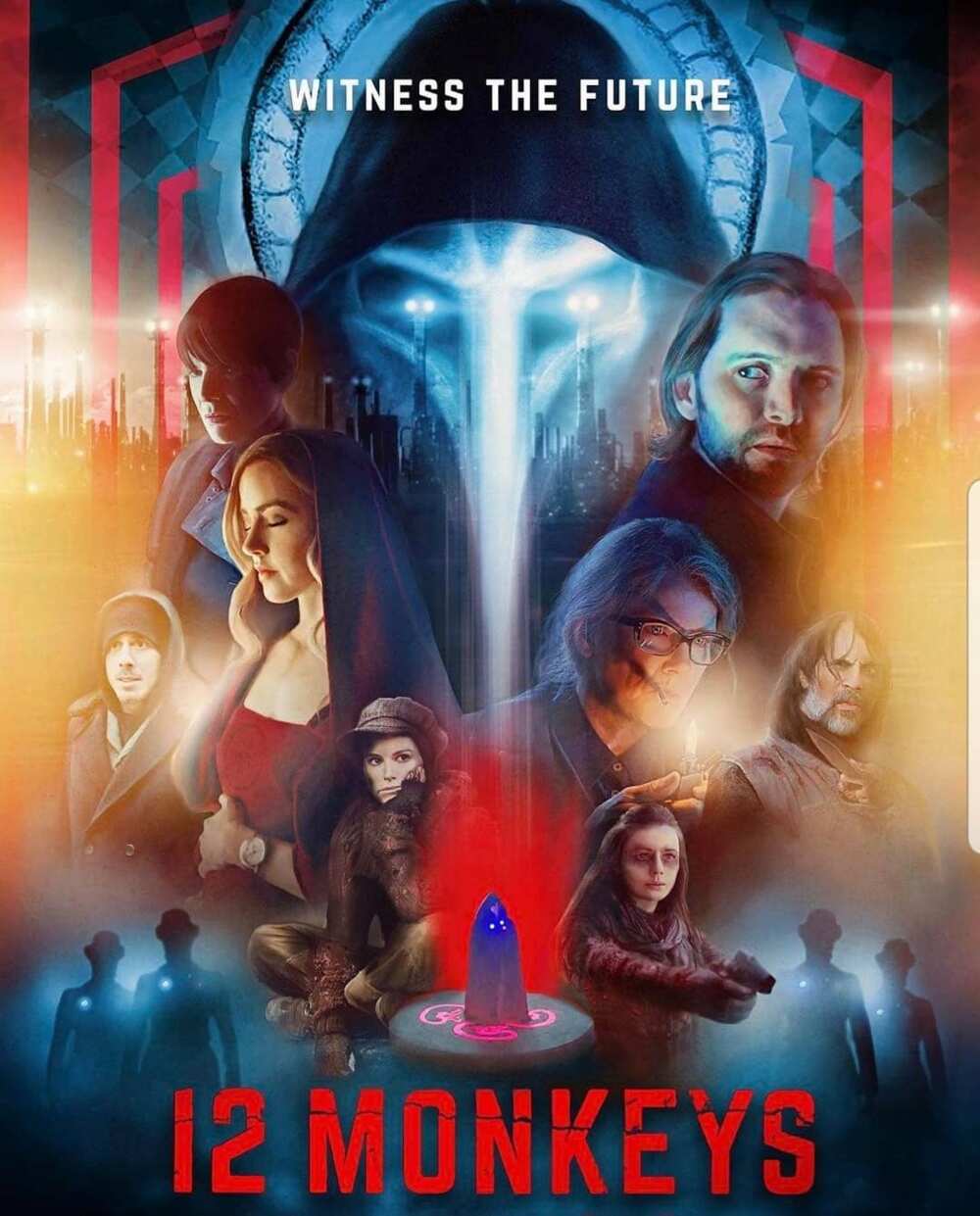 Category: Sci-fi
Director: Terry Gilliam
Producer: Charles Roven
Run time: 129 minutes
Notable cast members: Brad Pitt and Bruce Willis
Whenever Bruce Willis or Brad Pitt stars in a movie, the expectations are always high. Now, imagine the two collaborating in a time travel masterpiece. Well, the 12 Monkeys blockbuster has lived up to the hype since its release in 1995.
Terry Gilliam is known for mind-bending time traveling movies, and 12 Monkeys is among the best sci-fi time travel movies. The story is about a deadly virus that threatens to end humanity.
The deadly plague is released by a dozen people known as the 12 Monkeys, and it forces the survivors to stay underground.
Cole (Bruce Willis) goes to the past to try and figure out the virus to help develop its cure. He arrives six years early in Baltimore, but he is unfortunately arrested and admitted to a mental facility. It is at the facility that he meets Goines (Brad Pitt), a psychiatric patient.
5. Primer (2004)
Category: Drama
Director: Shane Carruth
Run Time: 79 minutes
Notable cast members: Shane Carruth and David Sullivan
Shane Carruth handles everything from acting and directing to editing and production. Coincidentally, he is also the lead actor in Primer.
Known as Aaron, Shane works with Abe (David Sullivan) to invest in a time machine. The two average engineers start the time travel machine only to realize that it is 6 hours late.
The story is quite complicated, but the idea of traveling into the past makes it fun. You, however, need to pay attention to the little details to get Shane's idea fully.
Primer is distributed by IFC Films and Think Films. Primer is a low-budget movie production that features complex dialogues and experimental plots.
For anyone who likes engineering or arithmetic-rich movies, Primer is a must-see. Shane irrefutably did a great job on this drama.
4. Traveler Sn 1-3 (2016)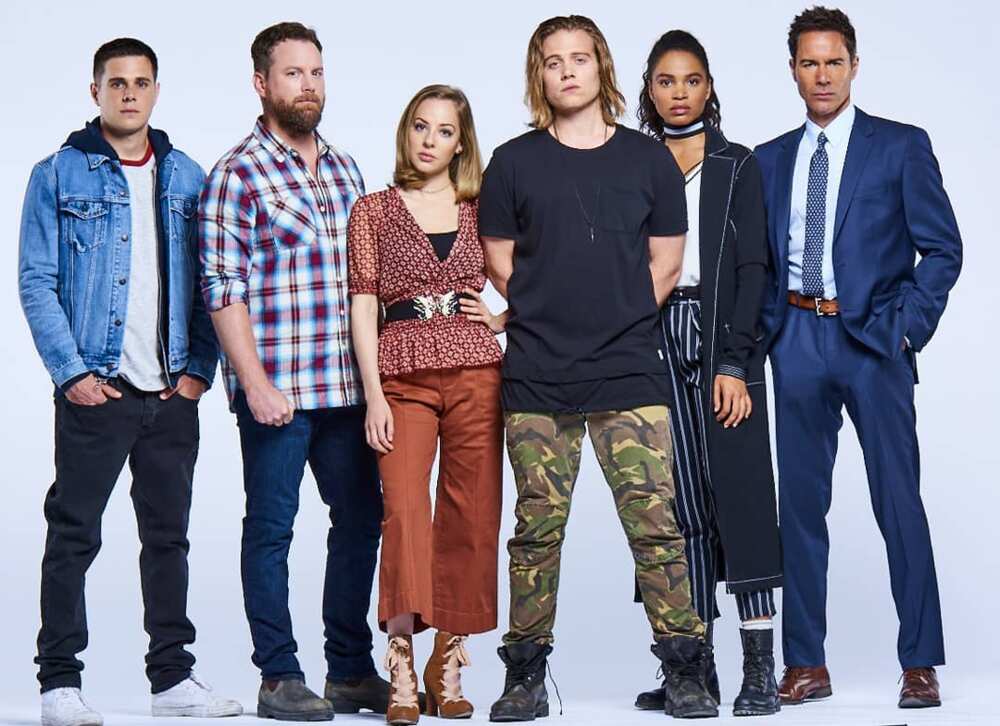 Category: Science fiction
Creator: Brad Wright
Producer: Peacock Alley
Run time: 45 minutes per episode
Notable cast members: Eric McCormack, Nester Cooper, and Mackenzie Porter
Traveler is about a few surviving humans who go back in time to save humanity. The group 'travelers' is only armed with their understanding of the past.
They feature an FBI agent, a student, and a single mom. While they try to live normally, they find life in the 21st century to be as hard as their mission is.
There are a total of 34 episodes for all three seasons. During its first release, Traveler impressed on Rotten Tomatoes, and the second season could only be described as better.
For anyone who enjoys inventive time travel TV shows, Traveler is the movie to watch. Unfortunately, the series was canceled last year in its third season.
3. Dark (2017 - )
Category: Mystery-Drama
Director: Baran Bo Odar
Producer: Netflix
Run time: 45-61 minutes per episode
Notable cast members: Louis Hoffman, Ella Lee, and Andreas Pietschmann
When kids start disappearing in a local German town, things get weird in the neighborhoods. Community ties begin to break as four close families withdraw from each other.
Some curious characters come into the picture, and they happen to be connected to the town's dark past. The creator also introduces some supernatural elements that link the city to 1986.
Dark is the first-ever Netflix-produced German TV series. Do not worry about the language, though, as it is English-dubbed.
Whether you are looking for thrill, drama, or mystery, Dark has so much to offer.
There are a total of 18 episodes for the two available seasons. With its paradoxical twists and apocalyptic events, Dark promises an exciting time travel movie experience.
2. Outlander Sn 1-5 (2014 - )
Category: Historical drama
Director: Anna Foerster
Producer: David Brown
Run time: 60 minutes per episode
Notable cast members: Caitriona Balfe and Sam Heughan
It is hard to be in Claire Randall's shoes. The British military nurse finds herself in 1743 (two centuries back) while on honeymoon. It is not just her marriage that is in limbo but also her career.
The historical drama is based on Diana Gabaldon's best-selling novel Outlander. The series has a total of 60 episodes (for the five seasons).
While it is a historical drama, there are some elements of romance and adventure in the movie. So, Outlander is one of those Netflix movies that keep you glued to the TV all day long.
The lead actors exhibit natural romantic chemistry and the creators choose lush scenery. Though it takes time before having a firm grip on the story, it is quite enthralling towards the end of the first season.
1. Groundhog Day (1993)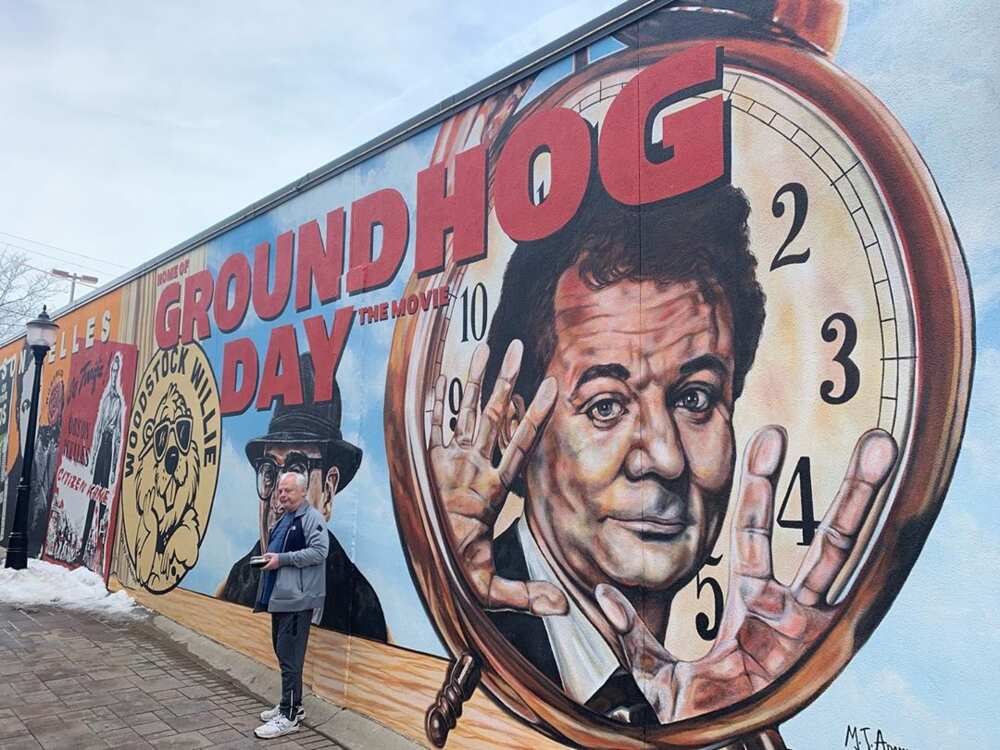 Category: Comedy
Director: Harold Ramis
Producer: Trevor Albert
Run time: 101 minutes
Notable cast members: Bill Murray, Chris Elliot, and Michael Shannon
Groundhog Day is a fantasy comedy. It is centered around Groundhog Day, a traditional American/Canadian event marked on February 2nd.
It is thought that a Groundhog that appears from its hole on February 2nd can dictate the weather. For instance, it is assumed that spring shall come early if the Groundhog sees its shadow on February 2nd.
The Main cast Phil (Bill Murray), an arrogant weatherman, finds himself doing the same thing repeatedly. He relives the same day over and over again.
The frustration of the time loop makes him want to take his own life. Nowadays, the term Groundhog is associated with recurring events.
The fantasy comedy is not just something to pass the time. It is also historically and customarily significant, especially in the USA and Canada, where Groundhog Day is still marked. The man behind the story is Danny Rubin.
Now you know the best time travel movies and TV shows on Netflix today. So, instead of staying at home bored, try entertaining yourself with these fantasies. There are comedies, dramas, sci-fi, mysteries – just take your pick. Netflix has you covered!
Source: Legit.ng