Top 10 must watch Hollywood movies to add to your watchlist
What would your life be like without movies? For most of us, films are just a form of entertainment whenever we are free. We tend to overlook the fact that they have a lasting impact on our lives. From the must watch Hollywood movies, we learn new things and also gain a deeper understanding of human feelings and emotions.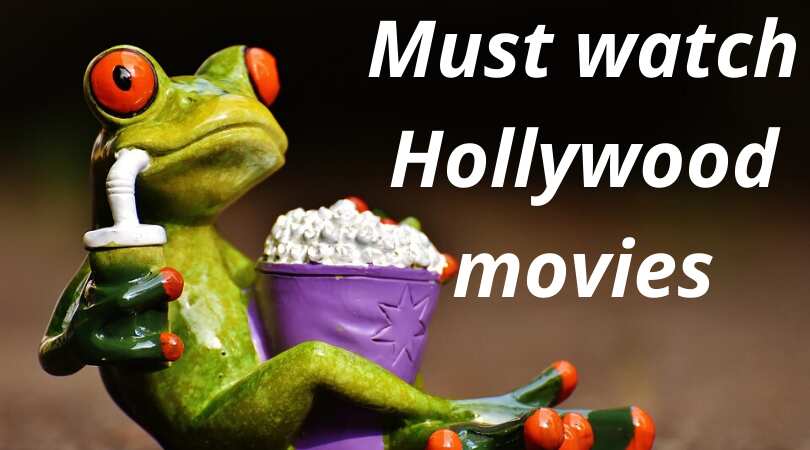 Initially, Hollywood movies referred to films that were produced within the geographical location of Hollywood in the United States of America. Today, they refer to films that are filmed and produced in America as a whole. While there are numerous must watch Hollywood movies, we have listed only the ten best.
Must watch Hollywood movies
What movies should everyone see? Most of us agree that the American film industry typically releases high-quality films with fantastic themes. Each year, hundreds of new films are produced and released.
This list of the best Hollywood movies of all time only consists of ten best films from among thousands that have been released so far. Some of the movies to watch before you die include the following;
10. The Wizard of Oz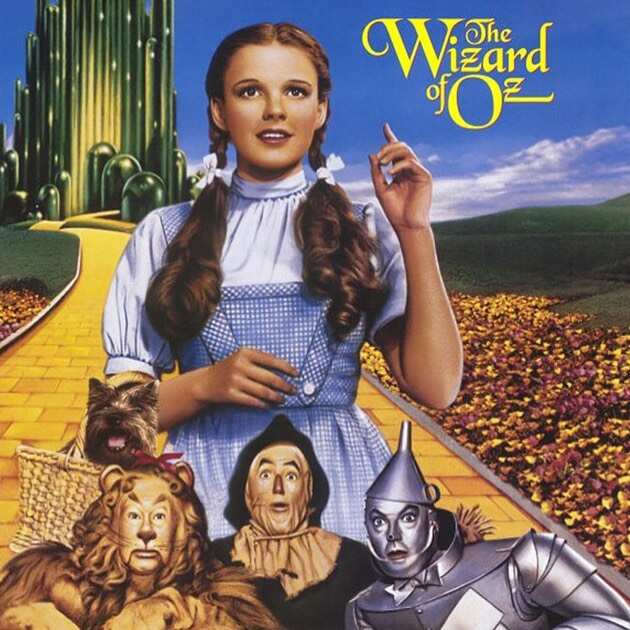 Release: 1939
Runtime: 1 hour 42 minutes
Directors: Victor Fleming and George Cukor
Writers: Florence Ryerson and Noel Langley
Genre: Adventure/ Family/ Fantasy/ Musical
Rating: PG (Contains some scary moments)
Which Hollywood movies should I watch? The Wizard of Oz, which was released over eight decades ago, is one of the must watch Hollywood movies for any film lover. Dorothy and her dog are affected when a tornado hits Kansas.
She and her dog are whisked away, only to land in the magical land of Oz. They walk down the Yellow Brick Ready that heads to the Emerald City. They wish to meet the Wizard so that they can get back to Kansas, but before they do, they encounter a Scarecrow that requires a brain.
They also encounter a Tin Man who does not have a heart and a Lion who needs courage because he is very cowardly. All of them meet the Wizard.
They are asked to bring the broom of the Wicked Witch by the Wizard in exchange for the assistance they need.
Some of the stars in this film are Judy Garland, Frank Morgan, Ray Bolger, Bert Lahr, and Jack Haley.
The film has won 11 awards, including two Oscars, one Saturn Award, and one Sierra Award. It has also received 17 award nominations.
9. The Silence of the Lambs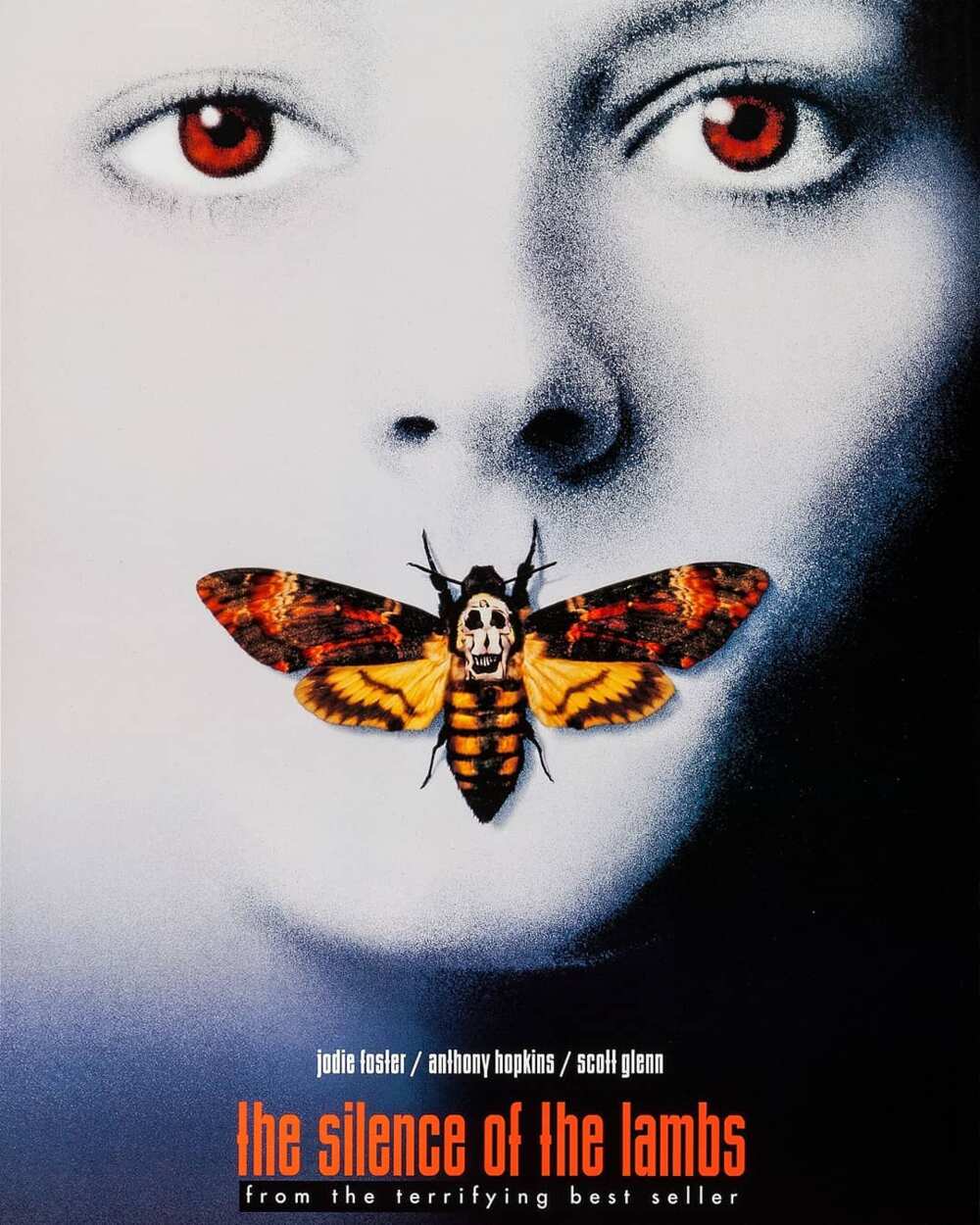 Release: 1991
Runtime: 1 hour 58 minutes
Director: Jonathan Demme
Novel writer: Thomas Harris
Screenplay writer: Ted Tally
Genre: Crime/ Drama/ Thriller
Rating: R
The Silence of the Lambs features in the list of top 10 Hollywood movies because it keeps the viewer on the edge of the seat. This thriller is about a youthful FBI cadet who must use one serial killer to catch another serial killer.
Clarice Starling is an FBI cadet who is very determined to scale the heights of her career. What people do not know is that she is from West Virginia.
If they know her truth, they will think that she is just White trash or a backward person. After she graduates, she hopes to join the Behavioral Science Unit that is headed by Jack Crawford.
During her time as a trainee, Crawford gives her the duty of interviewing an imprisoned psychiatrist named Dr. Hannibal Lecter.
Dr. Lecter is in a maximum-security prison for killing and eating the flesh of his victim. Clarice does what is asked of her, and discovers that by picking the doctor's brain, she can help to unravel the case of Buffalo Bill.
Buffalo Bill is another serial killer whose victims so far are a total of five. He preys on young women who are a little overweight, especially around the hips. He drowns them in natural water bodies.
What evidence is there that The Silence of the Lambs is one of the best Hollywood movies? It has won five Oscars so far, and 63 awards in total.
Jodie Foster, Scott Glenn, and Anthony Hopkins are some of the stars in the film.
8. Toy Story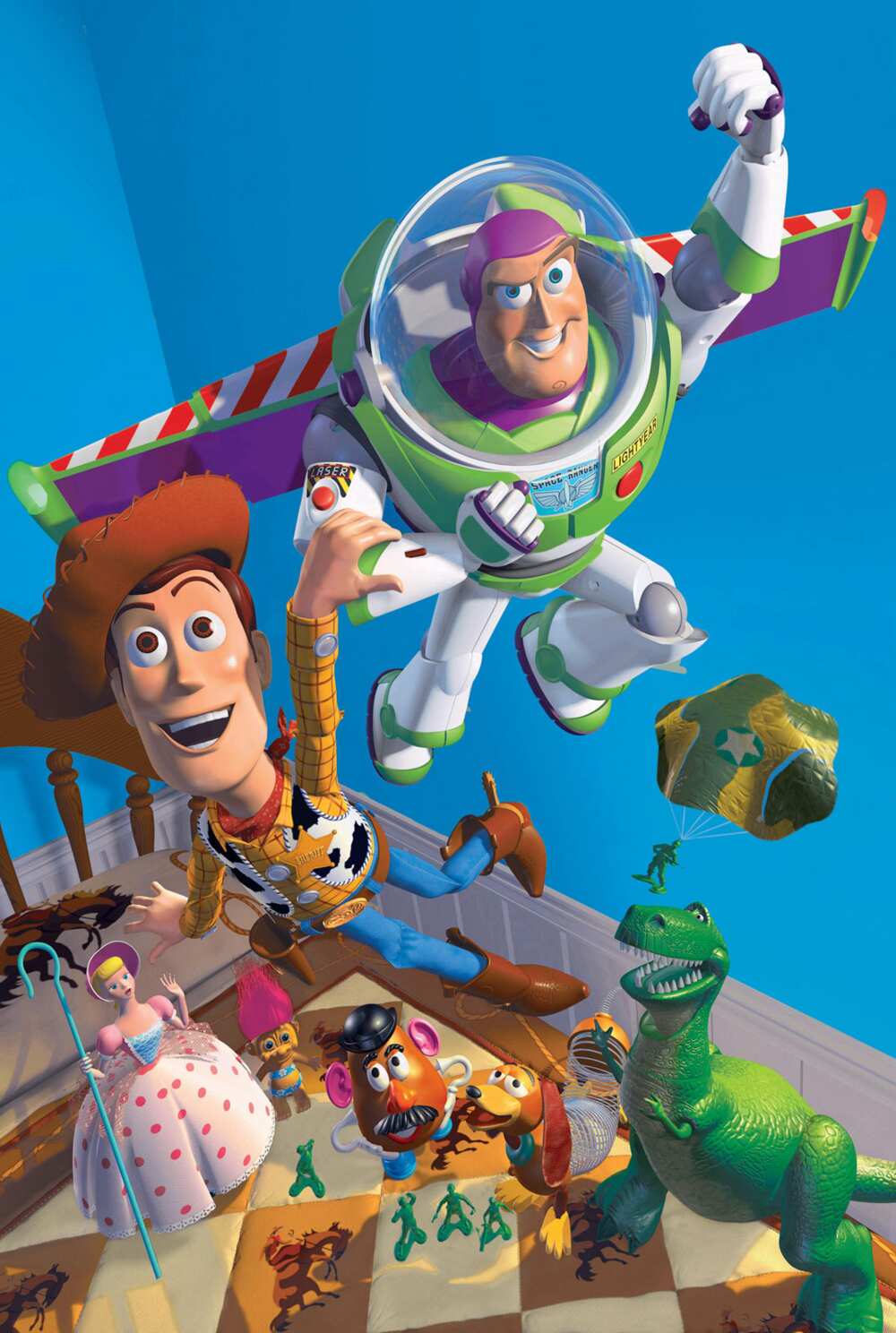 Release: 1995
Runtime: 1 hour 21 minutes
Director: John Lasseter
Writers: John Lasseter and Pete Docter
Genre: Animation/ Adventure/ Comedy
Rating: G
Toy Story is among the best Hollywood movies in the funny animations category. What should I watch when bored? This is a good choice, particularly when you need some laughter and cheer.
It is about a young boy named Andy, who enjoys spending time playing in his room that has a wide array of toys. Out of all, he mostly enjoys playing with a doll named Woody.
What he does not know is that whenever he is away, the toys come to life. Woody believes that his toy life is fantastic, but is worried when he gets wind that Andy's family is moving.
Woody fails to realize that is that during Andy's birthday, the young boy received an action figure named Buzz Lightyear from his mother. It becomes his new favorite toy.
Woody turns green with envy and attempts to get rid of Buzz Lightyear. Within no time, both Buzz Lightyear and Woody get lost, and they must find their way home before Andy's family moves out.
Their journey back home is not easy because they have to face Sid Phillips, who is a toy killer. This film is among the must watch movies for the entire family.
Tom Hanks, Tim Allen, Jim Varney, and Don Rickles are some of the voice actors. Toy Story has been nominated for Oscar Awards three times.
7. Back to the Future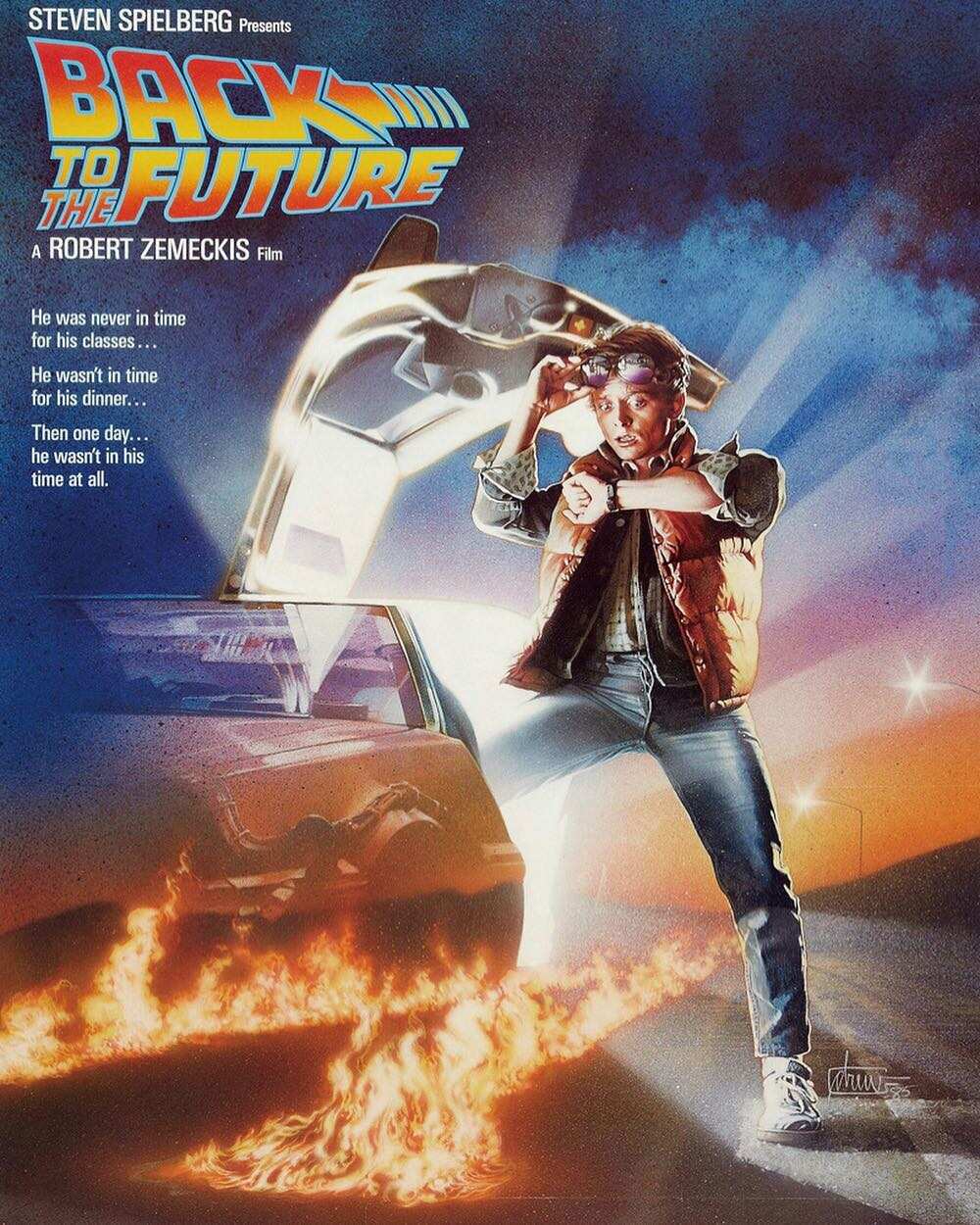 Release: 1985
Runtime: 1 hour 56 minutes
Director: Robert Zemeckis
Writers: Robert Zemeckis and Bob Gale
Genre: Adventure/ Comedy/ Sci-Fi
Rating: PG
Can you imagine being a teenager who is thrown 30 years into the past? Back to the Future is one of the best movies to watch Hollywood with your pals.
17-year-old Marty McFly finds himself living 30 years into the past. This is made possible by a time machine created by his friend, Doc Brown, who is a mad scientist.
Marty's trip back in time is fantastic, and he spends his time making sure that his parents to be, who are still teenagers, meet and fall deeply in love.
After bagging an Oscar, 19 awards in total, and 25 other nominations, it is apparent that Back to the Future is among the must watch movies of all time.
Michael J. Fox, Christopher Lloyd, Lea Thompson, Crispin Glover, and Thomas F. Wilson are some of the cast members in this film.
6. The Lion King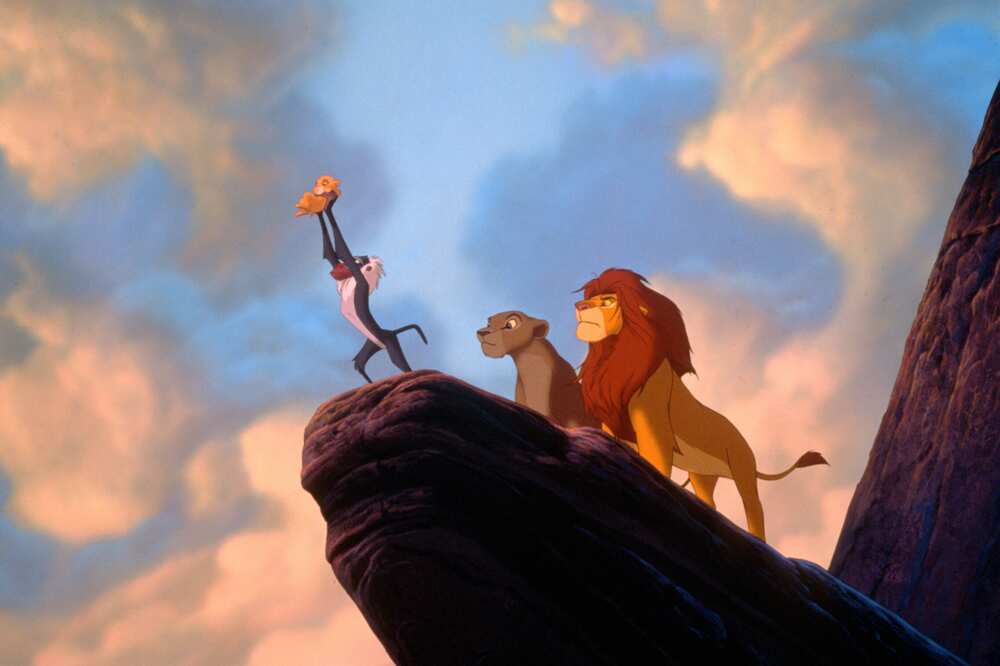 Release: 1994
Runtime: 1 hour 28 minutes
Directors: Roger Allers and Rob Minkoff
Writers: Irene Mecchi and Jonathan Roberts
Genre: Animation/ Adventure/ Drama
Rating: G
Are you looking for the best animated Hollywood movies to watch with your children? The Lion King is a fantastic choice.
It is about a young lion, Simba, who is cast out of his pride by his treacherous uncle. The uncle claims that he killed Simba's dad.
The uncle rules with an iron fist. Simba grows up beyond the Savannah, and his guiding philosophy is that there are no worries for the rest of his days.
However, he discovers his true identity in his adulthood, so his past haunts him. He has to decide whether to remain an outcast or to deal with his demons.
In this animated movie, some of the voice actors and actresses are Rowan Atkinson, Matthew Broderick, Niketa Calame-Harris, Jim Cummings, Whoopi Goldberg, Robert Guillaume, Jeremy Irons, and James Earl Jones.
Being one of the best movies Hollywood, The Lion King has scooped two Oscars and 35 awards in total. It has also received 34 award nominations.
5. Saving Private Ryan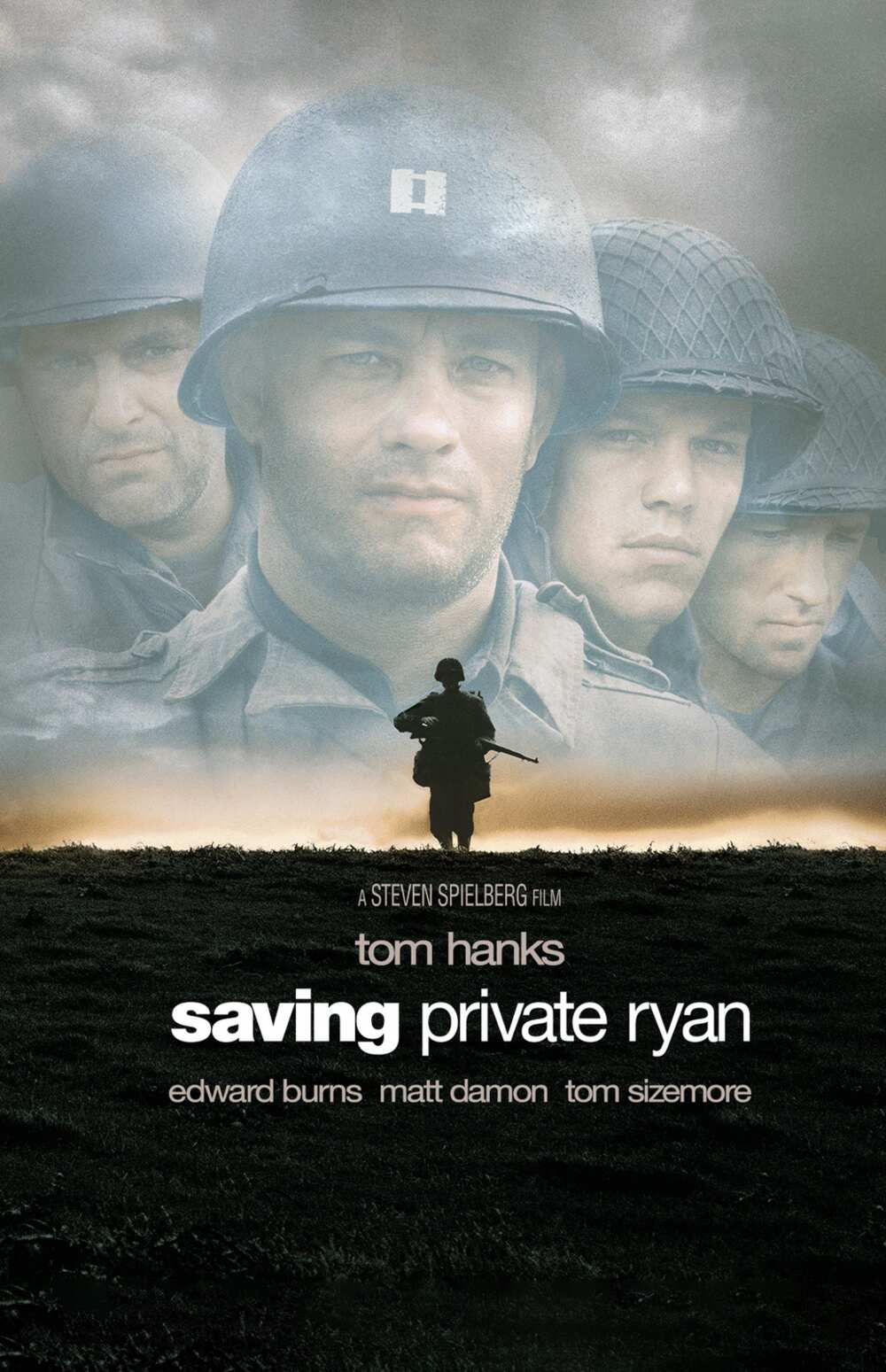 Release: 1998
Runtime: 2 hours 49 minutes
Director: Steven Spielberg
Writer: Robert Rodat
Genre: Drama/ War
Rating: R
Saving Private Ryan is among the 10 best movies of all time in the drama and war category. It follows the Normandy Landings on their mission to rescue a paratrooper.
The story starts on the 6th of June 1944 during the Allied invasion of Normandy when the 2nd Ranger Battalion that is headed by Captain Miller fight to secure a beachhead. During the battle, two brothers lose their lives.
A third brother had previously been killed in action in New Guinea. Mrs. Ryan, their mother, is to receive the news of the demise of three of her sons via telegrams.
George C. Marshall, the United States Army Chief of Staff, learns that Mrs. Ryan has another child named Private James Ryan, who is also in the army. The captain sends eight men to find and rescue Private James.
They have to bring him to Mrs. Ryan alive and sound. Rescuing him is not an easy mission as it involves going behind enemy lines.
This film, which features in the list of Hollywood best movies, has won five Oscars, 74 nominations, and a total of 74 awards so far.
Its cast members include Tom Hanks, Tom Sizemore, Edward Burns, Barry Pepper, Adam Goldberg, and Vin Diesel.
4. Jurassic Park
Release: 1993
Runtime: 2 hours 7 minutes
Director: Steven Spielberg
Writer: Michael Crichton
Genre: Action/ Adventure/ Sci-Fi
Rating: PG-13
Many people agree that Jurassic Park ranks high among the must watch movies Hollywood today. It is about a paleontologist who is tasked with saving the lives of a few children.
Modern technology has allowed a mogul to establish an island that is full of dinosaurs. John Hammond invited four adults and two of his grandchildren to visit Jurassic Park.
However, things do not go as per the plan. One of the park employees tries to steal dinosaur embryos, so the entire security systems go off.
What ensues is a battle for survival because the dinosaurs are roaming freely.
The list of cast members in this film includes Sam Neill, Laura Dern, Jeff Goldblum, Richard Attenborough, Bob Peck, Martin Ferrero, and BD Wong.
Jurassic Park has won 39 awards, including three Oscars, and has received 27 nominations so far.
3. Rocky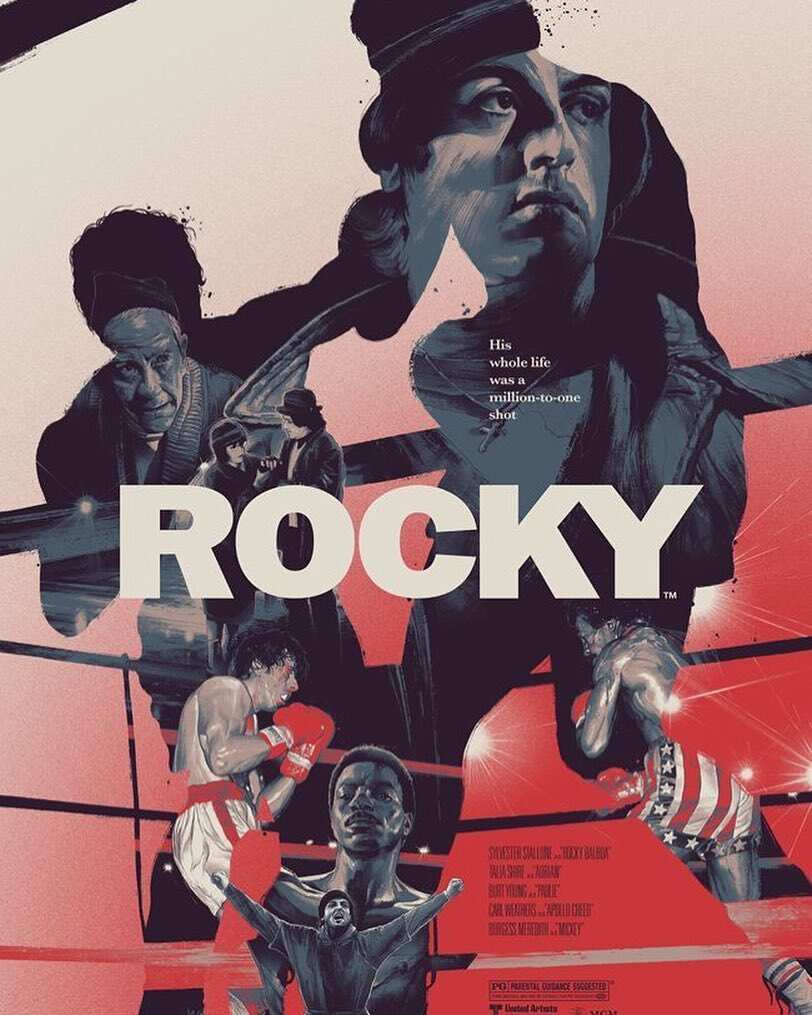 Release: 1976
Runtime: 120 minutes/ 145 minutes (director's cut)
Director: John G. Avildsen
Writer: Sylvester Stallone
Genre: Drama/ Sport
Rating: PG
The list of the top movies to watch Hollywood cannot be complete without Rocky, which has won three Oscars. In total, it has bagged 17 awards and 21 nominations.
Rocky Balboa, a small-time boxer, tries his best to make it in life. He works as a debt collector to makes ends meet.
Luckily for him, Apollo Creed, a heavyweight champion, visits Philadelphia. His managers, set up an exhibition for a match between Creed and a struggling boxer.
They jokingly say that it is time for a "nobody" to be transformed into a "somebody" if they beat Creed. After all, they believe that nobody can win the match.
Rocky decides to give the exhibition a shot. Now is his opportunity to prove himself.
This film features Sylvester Stallone as Rocky and Carl Weathers as Apollo Creed.
Other members of the cast are Talia Shire, Burt Young, Burgess Meredith, Thayer David, Joe Spinell, Jimmy Gambina, Bill Baldwin, among others.
2. The Shawshank Redemption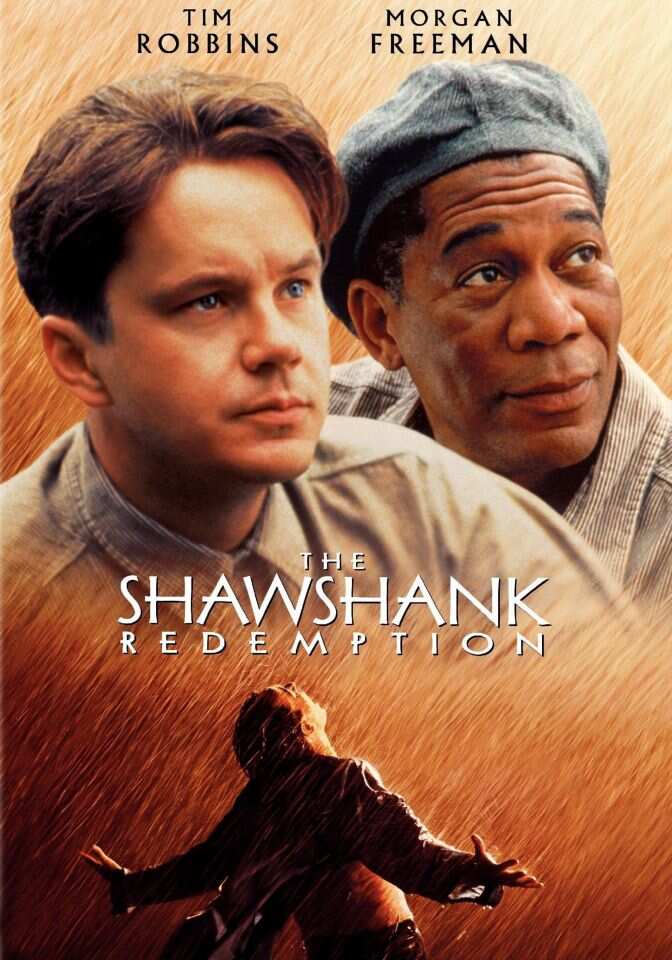 Release: 1994
Runtime: 2 hours 22 minutes
Director: Frank Darabont
Short story writer: Stephen King
Screenplay writer: Frank Darabont
Genre: Drama
Rating: R
The Shawshank Redemption ranks second in the list of best Hollywood movies to watch because of its engaging story-line about two prisoners who eventually redeem themselves in life.
A prisoner, who was formerly a successful banker, finds himself in a jailhouse of Shawshank. He is accused of a crime he did not commit.
In prison, he meets another inmate named Red. Red has been in jail for a long time, and is a wise person.
Although the former banker makes friends with most of the prisoners, he is particularly drawn to wise Red. The two create such a strong bond that they eventually redeem themselves.
They find solace in doing acts of common decency, which later turn out to be their saving grace. Morgan Freeman acts as wise Red while Tim Robbins portrays the character of prisoner Andy Dufresne.
Other cast members include Bob Gunton, William Sadler, Clancy Brown, Gil Bellows, Mark Rolston, and James Whitmore. The film has been nominated for the Oscars seven times so far.
1. Forrest Gump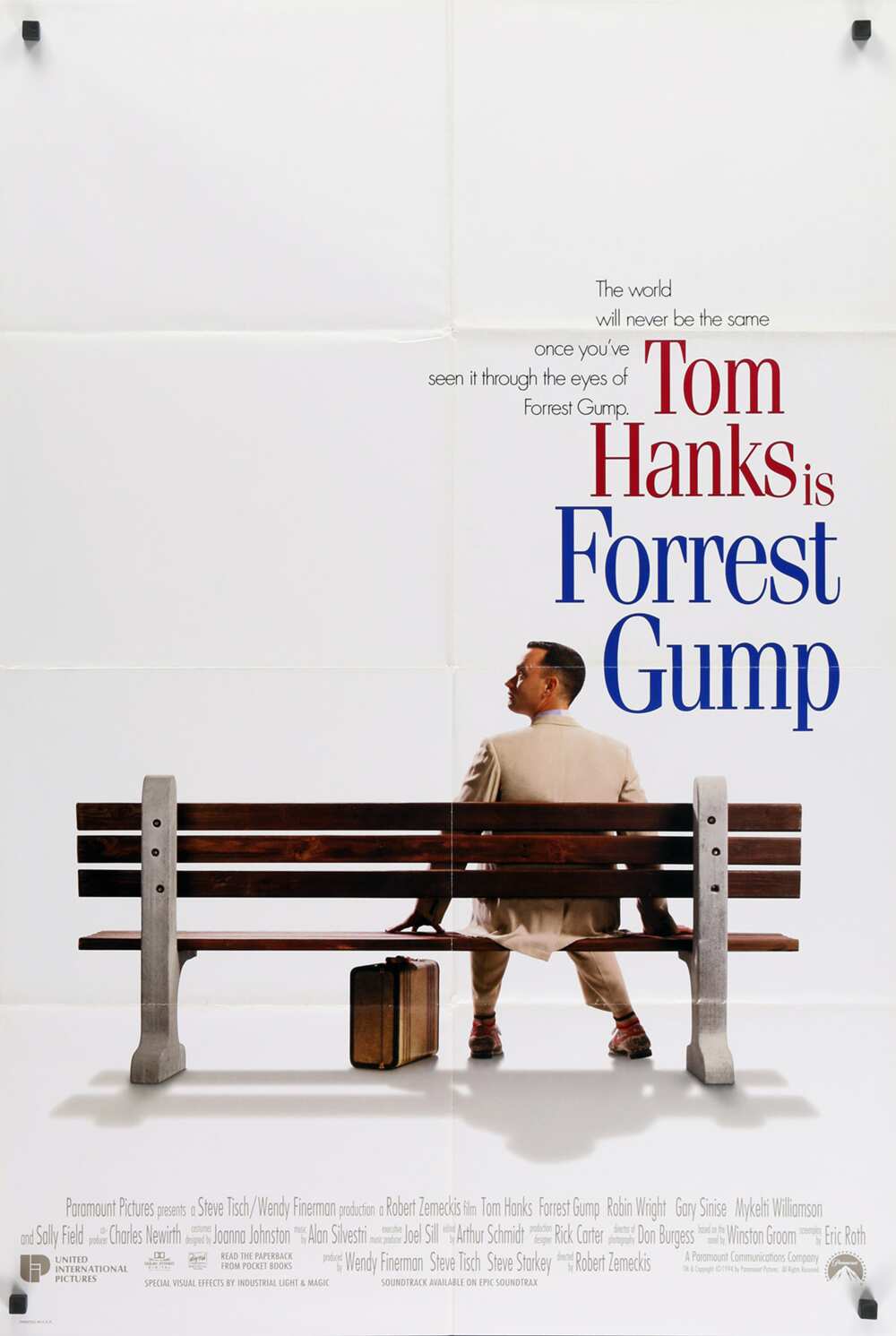 Release: 1994
Runtime: 2 hours 22 minutes
Director: Robert Zemeckis
Novel writer: Winston Groom
Screenplay writer: Eric Roth
Genre: Drama/ Romance
Rating: PG-13
Forrest Gump is in the first position in the best Hollywood movies list. So far, it has won six Oscars and 44 awards in total.
The plot centers around a simple man named Forrest Gump, who has a low intelligence quotient, but is well-intended. His childhood mostly revolves around Jenny, his only friend.
Gump's mother teaches him all she knows about life before allowing him to choose his destiny. He decides to join the army. In Vietnam, he makes new pals, Bubba, and Dan.
His time in service is excellent. He is the ever-smiling person who inspires and motivates others to do things. He even gets to meet the president a few times.
Even though he is doing great, he keeps on thinking about his childhood sweetheart, Jenny Curran. Unfortunately, Jenny messed her life up.
Even so, Gump is determined to prove that anyone can love and be loved regardless of their situation.
From the list of the must watch Hollywood movies above, you will not only get entertained but also learn something new. Share with us your thoughts and opinions about these films.
Source: Legit.ng