20 best fantasy movies that you can easily find on Netflix
Fantasy movies are some of the most-watched films today. These movies tend to numb the harshness of reality that is sometimes too difficult to bear. This explains why producers and movie creators invest a lot of resources in fantasy movies. Apart from capturing the attention of viewers, these films create an illusion and almost make it possible to believe in the impossible.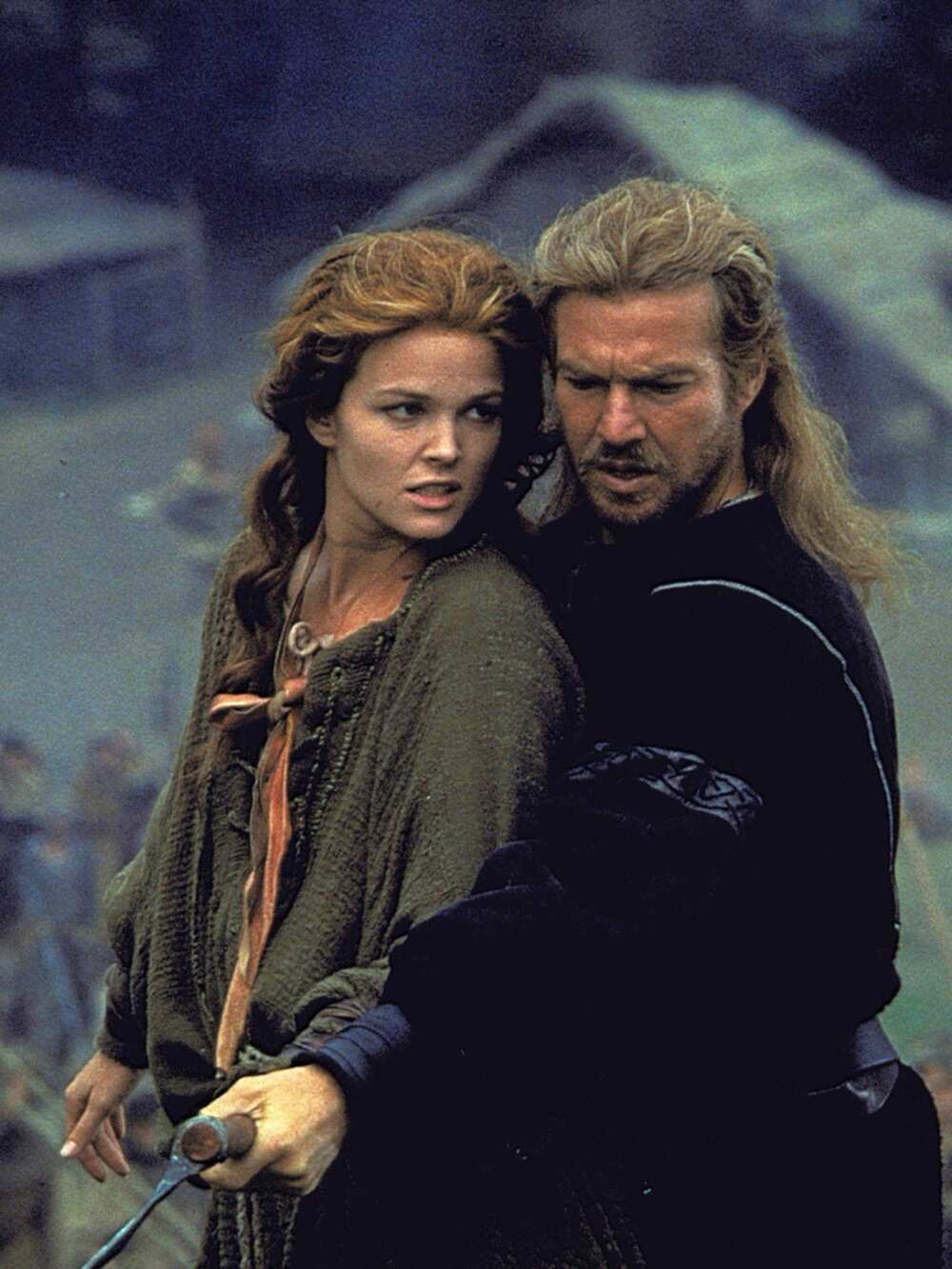 So, what is a good fantasy movie to watch? Well, this may depend on what your preference is. The best fantasy movies are those that capture your attention and make you want to watch more. The following examples are just but a few of the movies you should consider when thinking of the best fantasy movies of all time.
Top fantasy movies you need to focus on
What is the most-watched Netflix series? There are several such films, including the likes of La Casa de Papel, Stranger Things, Dead to Me and You. Despite these series being some of the most-watched, you may also want to know a few good fantasy movies that will keep you occupied whenever you have a long weekend. If you are coming up with a collection that is irresistible, the following fantasy films will be great to consider. They range from dark fantasy movies to princesses and magical films.
20. Mary and the Witch's Flower
This magical fantasy film was adapted from Mary Stewart's novel "The Little Broomstick." It is light and easy, as well as an unadulterated delight from its beginning to the end. The animated adventure follows a clumsy, but well-meaning young girl inside the halls of a magical school where nefarious plans are at place.
Mary is your average school kid in a quiet summer town, but all this changes when she stumbles upon the magical Fly-by-Night flower that imbues her with immense magical skill. The only problem is that the effects are not long-lasting. Watching the film will give you a glimpse into the magical world, and will help you appreciate everything about it.
19. Coraline
The story is a bit spooky, a bit fantastical, and what you would call all gorgeous stop-motion animation. The story of Coraline follows a young girl acted by Dakota Fanning, through a mysterious door to another world. She finds what seems to be a perfect fantasy life populated by slightly-doppelgangers of her loved.
The only thing is that she discovers there is something seriously twisted about all of it. It is based on Neil Gaiman's Nebula, Hugo, and Bram Stoker award-winning children's novella.
18. The Endless
This is an indie horror-fantasy from Spring filmmakers Justin Benson and Aaron Moorhead. They quietly build one of the most fascinating and engrossing mythologies in the hills outside San Diego. This is a story of brothers who return to the cult they escaped as children only to discover that there might be more than a few nutty cultists.
They are thrown in some double moons, a mysterious red herb, and a game of tug-a-war that reaches high into the sky. The movie is packed with a subtle dark fantasy that captures your imagination. It is one of the best fantasy films.
17. A Wrinkle in Time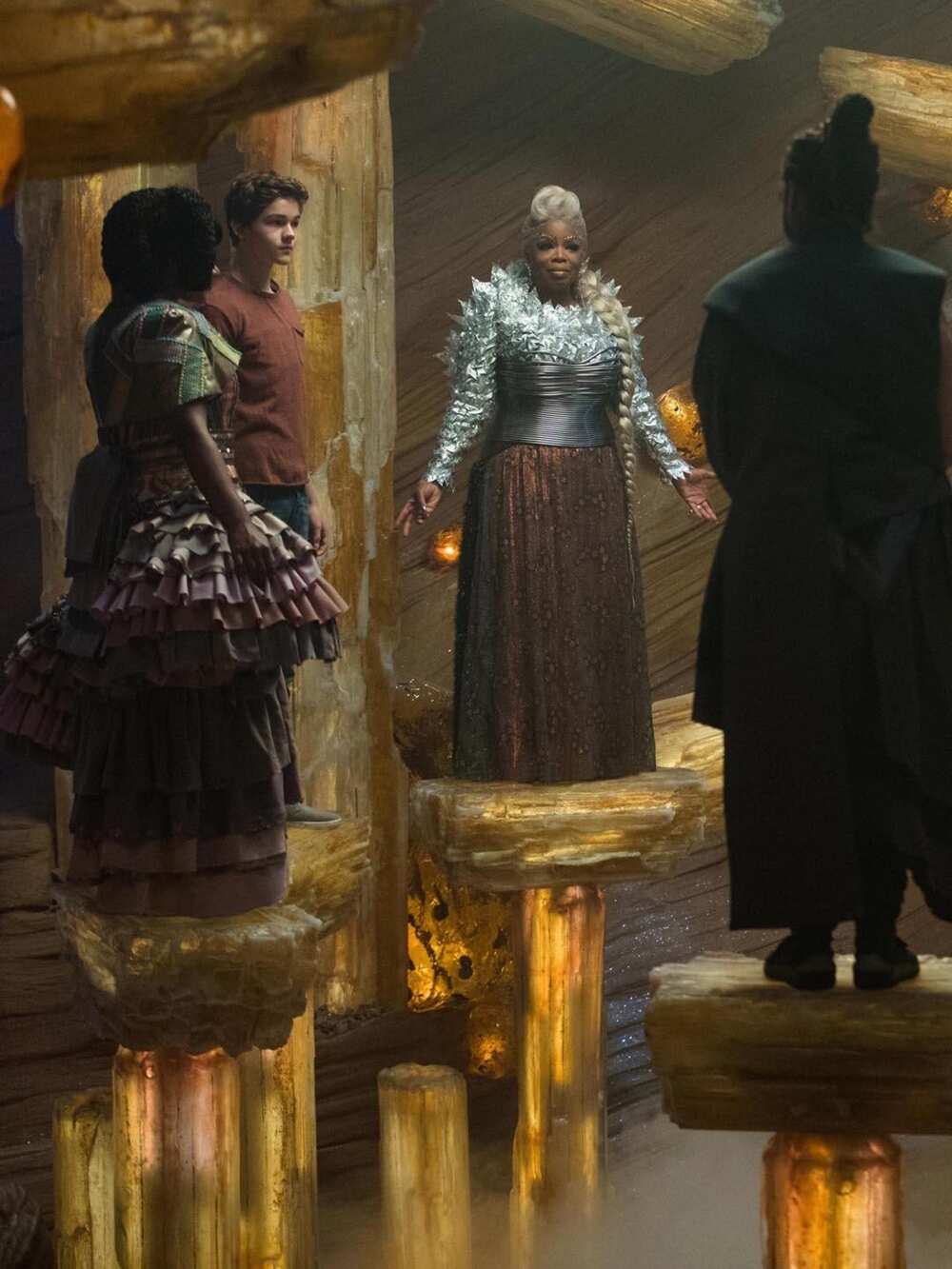 A Wrinkle in Time may not be the most tightly constructed film ever made since it lacks cohesiveness; it still makes up for its lack of heart and theme. It is about a 13-year-old girl who embarks on an interdimensional journey to find her father, who accidentally teleported himself to another world.
What's a good adventure movie on Netflix? Perhaps, this one. The powerful story is one of light overcoming darkness, and good overcoming evil and hatred.
16. John Carter
John Carter is not a perfect movie, but it is also one of the most interesting ones. The film is an adaptation of Edgar Rice Burroughs' novel series. It focuses on a civil war soldier who is transported to Mars.
It is populated by various races that are engaged in war. Even though the movie evokes mixed feelings, the movie has a lot of charm throughout.
15. Hellboy
Hellboy is a 2004 American supernatural superhero film. The film is loosely based on the Dark Horse Comics graphic novel Hellboy: Seed of Destruction by Mike Mignola. The story is about a demonic beast, known as Hellboy, who secretly works to keep the world safe from the paranormal threats with his team, the Bureau of Paranormal Research and Defense.
14. Star Wars: The Last Jedi
This film is a 2017 American epic space opera film written and directed by Rian Johnson. It may be one of the best fantasy romance movies, you know. Having taken her first steps into the Jedi world, Rey, played by Daisy Ridley, joins Luke Skywalker acted by Mark Hamill on an adventure. They are also joined by Leia acted by Carrie Fisher, Finn, played by John Boyega, and Poe acted by Oscar Isaac that unlocks mysteries of the Force and secrets of the past.
13. Dragonheart
Dragonheart is a 1996 American fantasy adventure film directed by Rob Cohen. It stars Dennis Quaid, David Thewlis, Pete Postlethwaite, Dina Meyer, and the voice of Sean Connery. It did so well that it was nominated for the Academy Award for Best Visual Effects and many more awards in 1996 and 1997. The film also inspired a direct-to-video sequel, Dragonheart: A New Beginning in 2000. A direct-to-video prequel, Dragonheart 3: The Sorcerer's Curse, was released in 2015.
Dennis Quaid and Sean Connery star in this medieval fantasy film that also doubles as an interspecies buddy road-trip comedy. Quaid acts as a disillusioned knight named Bowen, who is determined to kill the last dragon, a beast named Draco, a role that is voiced by Connery.
12. Pan's Labyrinth
The movie is set during the tail end of World War II. Pan's Labyrinth is a dark Spanish-language fantasy in which an imaginative young girl enters a mythical world of labyrinths, which are mysterious creatures and deadly challenges.
The movie is described as Alice in Wonderland for grown-ups, the film was able to bag three Oscars and three BAFTAs after it was released in 2006.
11. Ant-Man
This great movie is a perfect choice for anyone that loves fantasy and creative stories. It is perfect for both children and adults. Despite its behind-the-scenes troubles during production, Ant-Man proved to be an entertaining addition to the ever-expanding Marvel Universe.
It is one of the box-office hit that boasts a charming lead performance from Paul Rudd. It is not one of the common deathly dull superhero movies.
10. Z For Zachariah
If you love Chris Pine's acting, then you will then enjoy this slow-burning adaptation of Robert C O'Brien's end-of-days novel. The brilliant Hollywood star joins Margot Robbie and Chiwetel Ejiofor as three nuclear apocalypse survivors who become embroiled in a dystopian and potentially deadly love triangle. If you enjoy stories that build up, then you will love seeing how the main characters in the film get about in difficult times.
9. Mars Attacks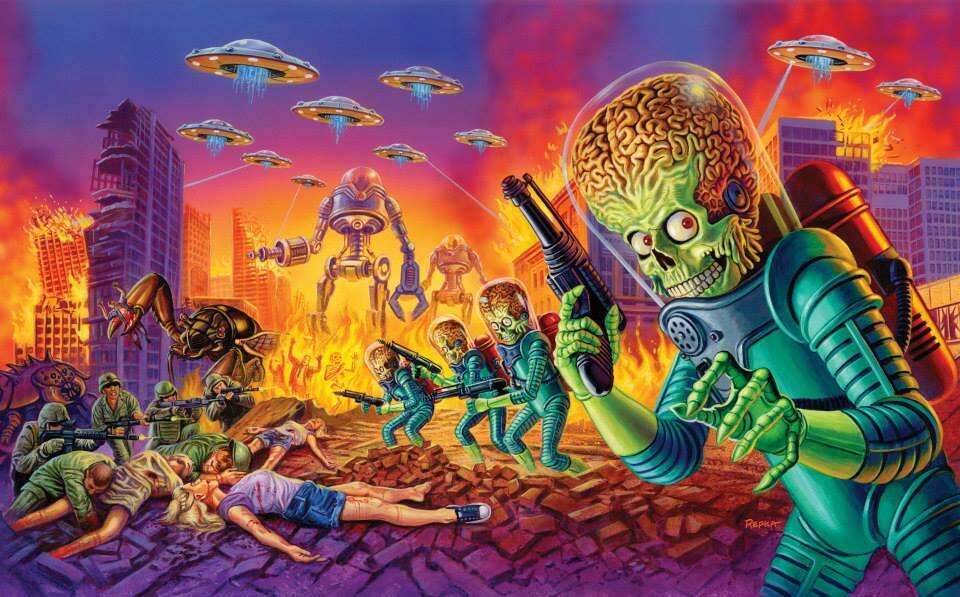 Tim Burton's surreal B movie parody features classic big-brained 1950s aliens on a mission to take over our planet. Their bizarre laugh, as well as a mad stare, makes for a hilarious enemy that terrorizes entire cities while holding a translator declaring, "We come in peace."
The film is also notable for its sprawling ensemble cast including, Jack Nicholson, Danny DeVito, Glenn Close, Annette Bening, Pierce Brosnan, and an early appearance by Natalie Portman. However, it is Tom Jones who steals the show with his campy escape from Las Vegas.
8. The Princess and the Frog
The 2009 film has Anika Noni Rose and Oprah Winfrey voice the imaginative Disney flick about a waitress in New Orleans with dreams of leaving her small-town life behind. Rose is played by Tiana, who is a young woman who hopes to open her restaurant one day. She gets entangled in a magical adventure when she makes the mistake of kissing a frog — who is a real prince named Naveen. Naveen is cursed by a Voodoo doctor.
When Tiana also turns into a frog after the smooch, the two are sent on a journey through the bayou, where they outrun demons and hunters in order to find a real princess for Naveen to kiss before midnight.
7. In the Shadow of the Moon
This is a sci-fi thriller that has all the makings of a mess, including time travel, obsessive cops, serial killers, melting brains. The movie manages to pull its various strings together to create a surprisingly satisfying as well as an emotionally charged film. In the Shadow of the Moon is one of those Netflix original movies that has arrived with no to little fanfare and is likely to be forgotten in a short time. If you are into noirish and mind-bending movies, you can be sure that you will not be wasting your hours.
6. Tale of Tales
This is a 2016 film. It is based on fairy tales that were collected by an Italian writer, Giambattista Basile. This is an anthology film that explores human obsession through a lavish and often devilish lens. In Tale of Tales' assortment of vignettes, a husband has to put his life on the line to carve the heart out of a sea monster to impregnate his infertile wife.
A mother is then driven to violence over her son's doppelgänger, while two elderly, jealous women pickle their skin for a chance to get to bed with a vain king. There is also a royal patriarch, certain that no one can guess the texture of an oversized flea hide, who bets his daughter's hand in marriage only to lose her to an ogre. From the first minute, Matteo Garrone, acted by Gomorrah, illustrates his grim with a professional mastery that he is known for.
5. King Kong 2005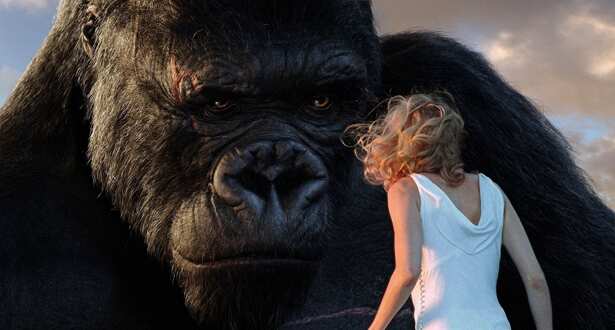 This is yet another risky fantasy film whose mega-budget went into the remake of 1933's King Kong. The recreation of the film in the early-20th-century New York City is as perfect as it was before.
Jackson outdoes himself in this film. Everything about this movie shows great talent. It is what you would call an epic monster adventure film that is co-written, produced, and directed by Peter Jackson. The 2015 movie marks a second remake of the 1933 film of the same title, and it stars gurus such as Naomi Watts, Jack Black, Adrien Brody, and, through motion capture, Andy Serkis as the title character.
4. Beauty and the Beast
This is a 2014 movie. This film follows an 18th-century fantasy from Christophe Gans that does not involve singing teacups or candelabra-on-feather-duster. Instead, Gans offers a cross-species romance a macabre shine and manages to maintain the story's French setting and language.
According to Disney's version, Belle acted by Léa Seydoux swaps in for her elderly father when the Beast played by Vincent Cassel demands to take a prisoner. In this version, Gans lets both the romance and magic swirl through darkness resulting in something warm and tender.
The secret is in taming the Beast's tender growl, which he does through a number of dream sequences, and his conflicted prince succumbs to the power of love. One thing everyone loves more than anything, though, is his French accent.
3. Pete's Dragon
This is a 2016 film that is an actual Disney movie. All moviegoers who grew up on the 1977 2D/live-action musical version of Pete's Dragon may have shrugged off this great remake as nothing close to the original. Despite the movie garnering over $76 million U.S. in total, it may take a bit of convincing to get the original lovers on board.
However, fans of classic Spielberg or the recent wave of Amblin-inspired throwbacks will take delight in this tale of a boy who was raised in the wilderness, and the invisible dragon who guards his undomesticated life against Pacific Northwest park rangers. The story is a mix of small-town chill with the warmth of special-effects creation.
The entire movie was shot on location, which made everything feel so real that you never question a fluffy green giant that protects his best friend from social services and money-grubbing hunters.
2. Legend of the Naga Pearls
The 2017 film is set in the world of Novoland, the Chinese equivalent of Middle-earth, this audacious action-fantasy is a sugary cocktail mixed from Pirates of the Caribbean, Star Wars, Hellboy and wuxia classics. The movie follows an Aladdin-like thief, a prince and a lady constable with a magical past who team up to protect the Naga pearls.
The pearls are the key to a world-decimating super-weapon known as "Eye in the Sky," which comes from the diabolical descendant of the Winged Tribe where people have wings. Everything is made to look so real that you can hardly tell the amount of makeup that went into creating the perfect characters.
1. Bridge to Terabithia
This powerful movie is from 2007. Not all fantasy stories take place in faraway lands, and some actually come to life right in our backyards. This is one of such films. It is based on Katherine Paterson's classic YA novel and is directed by animation veteran Gábor Csupó of The Simpsons.
Bridge to Terabithia finds two struggling 12-year-olds that are retreating to an imaginary world to work out their issues. Their treehouse turns into a castle. But that is not all as their school bullies transform into towering trolls and rabid squirrel monsters.
When anger, anxiety, and loss start bleeding into their daily lives, each swing across the forest creek becomes an adventure that is worthy of Narnia. Not many movies starring kid actors wrestle with the issues that Bridge to Terabithia puts on the table.
There are numerous choices to go for when it comes to picking the best fantasy movies on Netflix. Regardless of whether you love princess, dark magic, or even fancy fairy princes with fairies, you can be sure that there will always be something for you — the secret it to choose the best fantasy movies that make you tick.
Source: Legit.ng