David Yost biography: net worth, sexuality, movies, and TV shows
David Yost is a film and television actor as well as a producer from the United States of America. He is popular for acting as Billy Cranston in Mighty Morphin Power Rangers: The Movie and Power Rangers Zeo. He is also recognized for his great effort and desire to take part in producing a reunion film for Mighty Morphin Power Rangers on Netflix.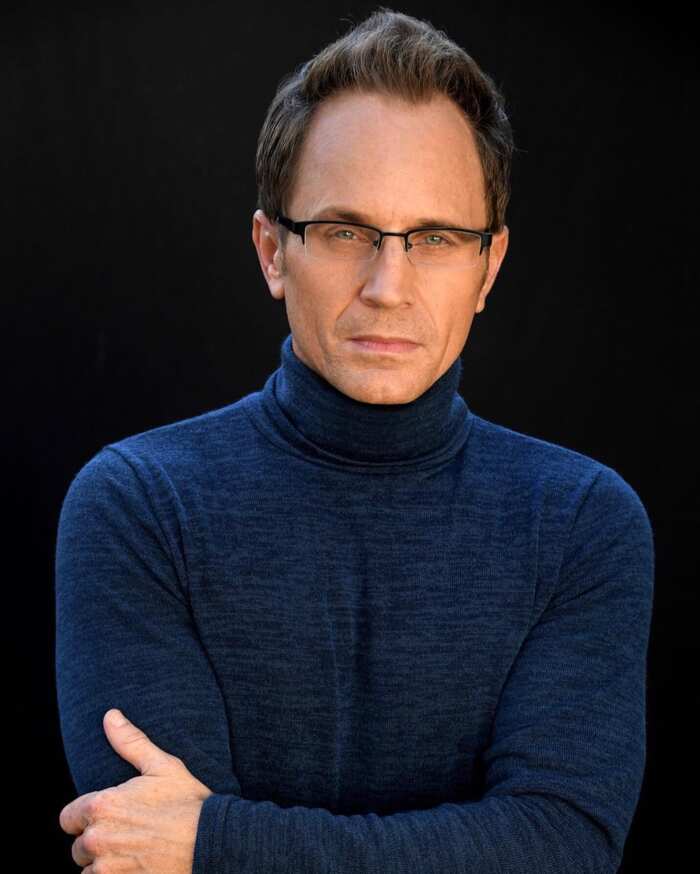 In 2002, his lead role in Fallen Guardian Angels made him win the hearts of many film enthusiasts. The celebrity is one of the six actors in Los Angeles who were trying to raise funds for The Children's Hospitals AIDS Centre. In 2016, he qualified to be a co-owner of Affirmative Clothing Fashion Line alongside Cris Andrade and Mason, who were Texas entrepreneurs. He has been an entrepreneur since then, and his colleagues in the Power Rangers inspired him.
Profile summary
Birth name: David Harold Yost
Celebrated name: David Yost
Date of birth: January 7, 1969
Age: 51 years
Birth Sign: Capricon
Height: 5 feet 8 inches
Weight: 140 lbs
Eye color: Blue
Hair color: Blond
Nationality: American
Ethnicity: White
State: Iowa, United States of America
Instagram: officialdavidyost
Background information
David was born on January 7, 1969, in Council Bluffs, Iowa, United States of America. His parents are David Yost and Cheryl Yost. When he was young, he was awarded many statewide and national gymnastics tournaments. He was the producer of Temptation Island, The Real Housewives of Beverly Hills, and You Are What You Eat television shows.
Education
The actor schooled at Amador Valley High Schoolin Iowa. After graduating in 1987, he joined the Graceland University in Lamoni, Iowa. The celebrity graduated with the most top honors from the university. He was often awarded for his excellent performance in school. His passion for acting was evident since childhood because he loved reading plays and literature.
Career
After graduating from university, David traveled to California, hoping to nurture his acting talent. He featured as the star for the series in more than 200 episodes of the show in its first four seasons. In 2000, David Yost Power Rangers star featured in Fallen Guardian Angels in Los Angeles, a film that became the best-seller in that year.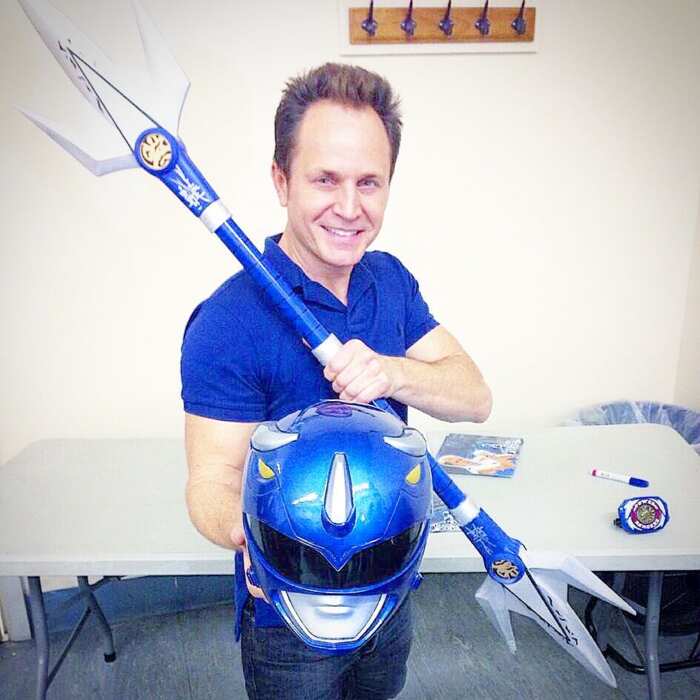 Fortunately, he managed to star in several other famous films such as Scene of the Crime, After Diff'rent Strokes: When the Laughter Stopped, and The Mary Kay Letourneau Story, among many others. He also operated as the film director of the Sci-Fi Lab and produced, Alien Hunter and Temptation Island television series.
David Yost movies and TV shows
The handsome actor has progressively made successful and significant impacts in the film and entertainment industry. Besides acting, he has also directed and produced many films. Yost's passion for performing in movies has been fruitful since he debuted in the film industry.
Movies
Listed below are some of the films that David Yost Blue Ranger star has featured in:
In 1995-Mighty Morphin Power Rangers: The Movie as Billy Cranston
In 1996-Scene of the Crime as Josh White
In 2000-After Diff'rent Strokes: When the Laughter Stopped as Playboy Photographer
In 2010-Who Ever Told You It Was Okay to Dream Anyway...? as Father at Picnic Table
In 2017-The Order as James
TV shows
Here is a list of some television series that David has featured in:
The Mary Kay Letourneau Story as an Associate producer in 2000
You Are What You Eat as a Field producer in 2004
The Real Housewives of Beverly Hills as a Segment producer in 2010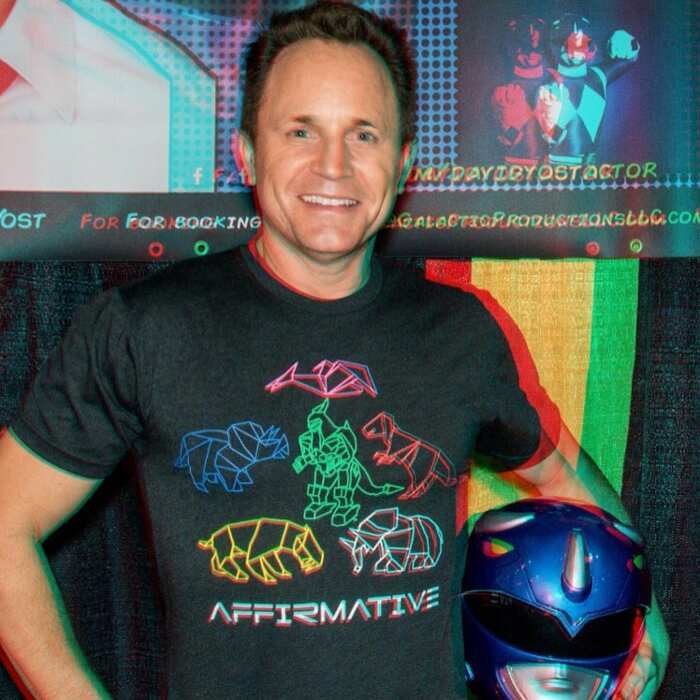 Facts about David the Blue Power Ranger star
As a Power Ranger, he is civically minded, cheerful, motivated, and polite to all his workmates.
His bravery and selflessness have developed with time as those of other Rangers.
He also possesses acrobatic, weaponry, and gadgetry skills.
One of his drawbacks while acting is that he is uncontrollable if BOD is concentrated to 0 APs; +10HP. This is considered as his secret identity.
He suffers from an instantaneous O4 AP Bashing Physical attack when his Alter-Ego changes.
What is unique about the title Blue Ranger?
The Mighty Morphin' Power Rangers film is a feature of many different cultures, especially for people from North America in 1980. In this film, Billy the Blue Ranger, is a skilled software engineer and inventor who repairs alien technology and weaponry. He uses a Blade Blaster, which can be joined with other Rangers' Blade Basters to form the Power Blaster which looks like a crossbow weapon. The Billy Power Rangers star also has a Wrist Communicator used for keeping abreast with his fellow Rangers. Interestingly to note, Billy wears a blue uniform, which helps him gain the ability to pilot and control the Triceratops Dinozord.
Is actor David Yost gay?
In 1996, the handsome actor quit work and started attending a conversion therapy to change his gay sexuality. However, during an interview, he said that nothing changed even after the two years of treatment. Here is what Power Rangers Billy said concerning his sexual orientation:
I put myself through conversion therapy because I didn't wanna be gay. And I really struggled and struggled and struggled with it. And unfortunately, I had a nervous breakdown, and I checked into a hospital for five weeks and sorta had to start the process of learning to accept myself, which was very difficult; it took me many years after the fact.
The actor is no longer ashamed of the title David Yost gay Power Ranger star. He also said that his current situation has helped him work to the advantage of the less fortunate people in society. As a generous actor, he has helped The Children's Hospitals AIDS Center, and AIDS Project Los Angeles. He finds comfort in his successful journey to personal acceptance.
How much is David Yost net worth?
The celebrity has done a recommendable work throughout the years he has been acting. His gross net worth is estimated to be about 57 million dollars. The primary source of the Hollywood actor's wealth is from the film and entertainment industry. However, his annual salary is not disclosed yet. The professional actor uses his wealth to fund charitable organizations because he does not have a family to look after. His generosity is incomparable to other celebrities who aim at having a lot of money deposited in personal bank accounts.
David Yost is a successful Hollywood actor and a great entrepreneur. He is one of the celebrities who have achieved most of their dreams. His charity work is also highly recognized in America, even though his sexual orientation is not straight. The actor's unique skills in the film and entertainment industry have considerably changed his icon in society. His career life is an inspiration for most upcoming actors globally.
Source: Legit