Top 30 best mystery books that maintain suspense until the end
With so many new mystery authors in the market, it can be quite hard to determine the best mystery books that work for you. While some books are praised because famous mystery writers pen them; they are not usually quite interesting, but the ones on this list are definitely noteworthy.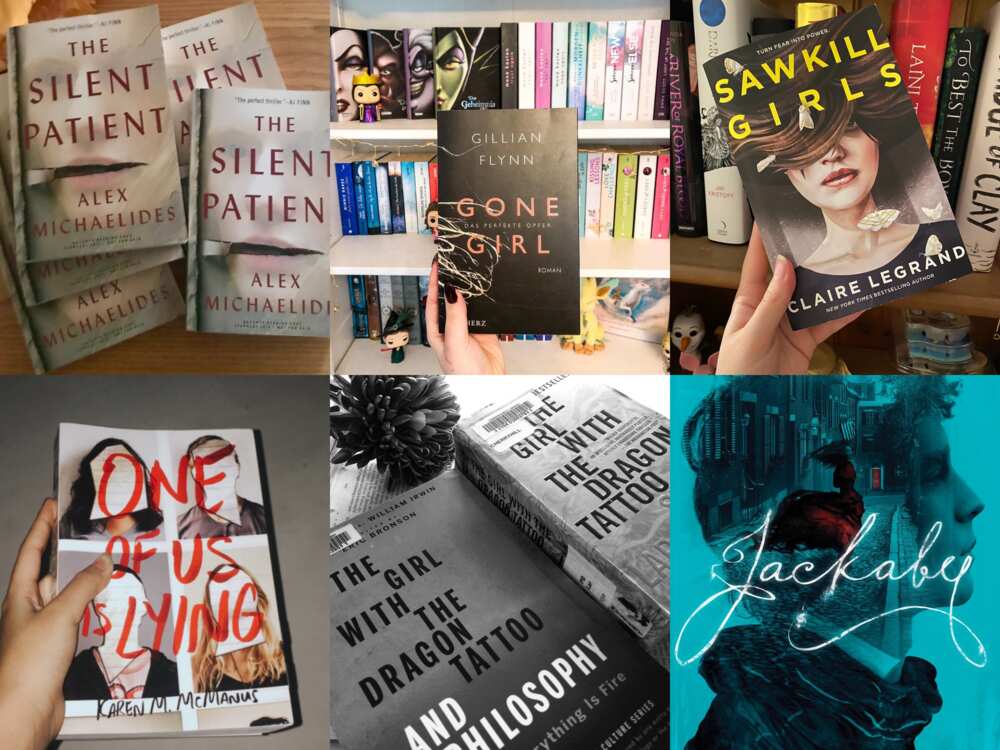 This list of the best mystery novels will give you a good idea as to which books and writers best suit your reading style.
Best mystery novels guaranteed to keep you glued to the story
Who are the best mystery writers today? This comprehensive list has great mystery authors such as Stieg Larsson, Gillian Flynn, Paula Hawkins, and Karen M. McManus.
These writers are some of the best authors today. Their amazing stories have been recognized by both book lovers and Hollywood as some of their most famous novels have been adapted for TV as movies or series
1. The Silent Patient by Alex Michaelides
Goodreads rating: 4.07/5
This debut novel was one of the most celebrated and talked among the new mystery books last year. The story was so beloved that it was number one on the best mystery books 2019 list.
The novel follows psychotherapist Theo Faber who is obsessed with his patient Alicia Berenson. On a seemingly random day, Alicia shot her husband five times in the face and has never said a word since.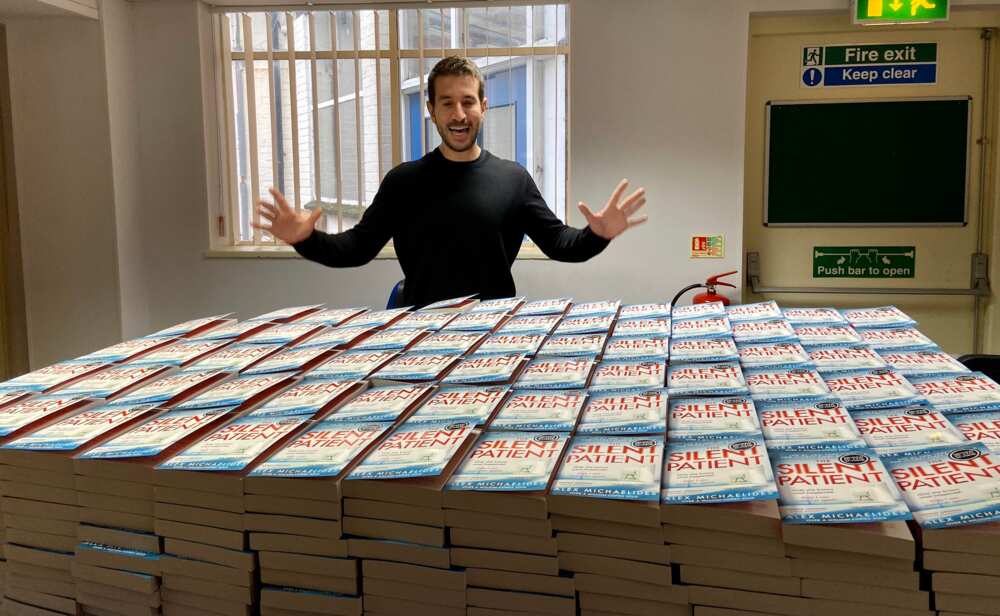 Theo worms his way into the hospital where she is held and tries to understand why she killed her husband and why she does not speak. The more he digs, the deeper he gets, the more he connects with her and the more the twists and turns become more intriguing.
It was voted as the best mystery and thriller book in the Goodreads Choice Awards 2019
2. The Sweetness at the Bottom of the Pie by Alan Bradley
Goodreads rating: 3.82/5
First published more than ten years ago, this novel by Alan Bradley still makes it to numerous best mystery novels lists.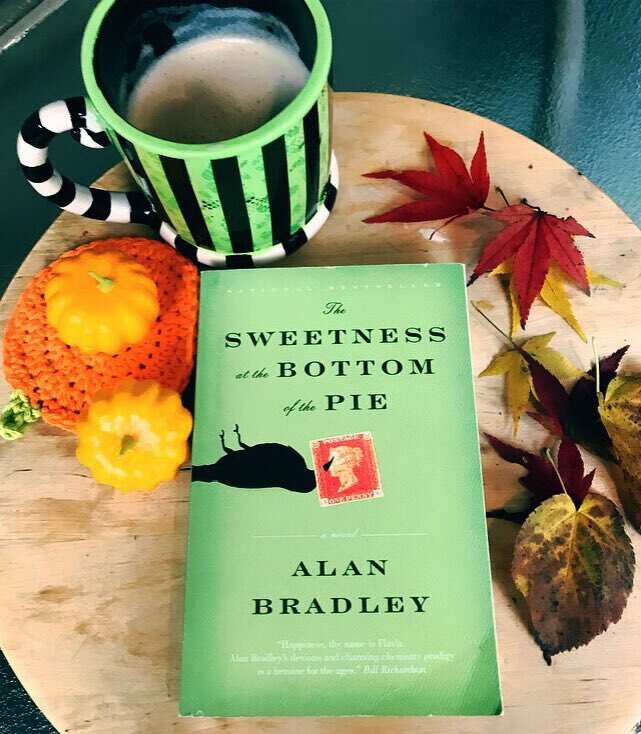 The story follows 11-year-old Flavia de Luce who, after finding a dead bird with a postage stamp pinned to its beak and later stumbling on to a drying man on a cucumber patch (and watching him take his last breath), decides to investigate the murder.
For an 11-year-old, Flavia is quite sharp, witty, and a little creepy with her fascination with death.
3. The Girl with The Dragon Tattoo: The Millennium Series, Book 1 by Stieg Larsson
Goodreads rating: 4.13/5
To answer the question, 'What is the most popular mystery book?' the first Girl with The Dragon Tattoo book takes the cake. Despite being released in 2005, this book has solidified itself as a phenomenal mystery book.
This is one of the best mystery series books today. The first installment follows journalist Mikael Blomkvist and Lisbeth Salander as they work together to uncover the disappearance of Harriet Vanger.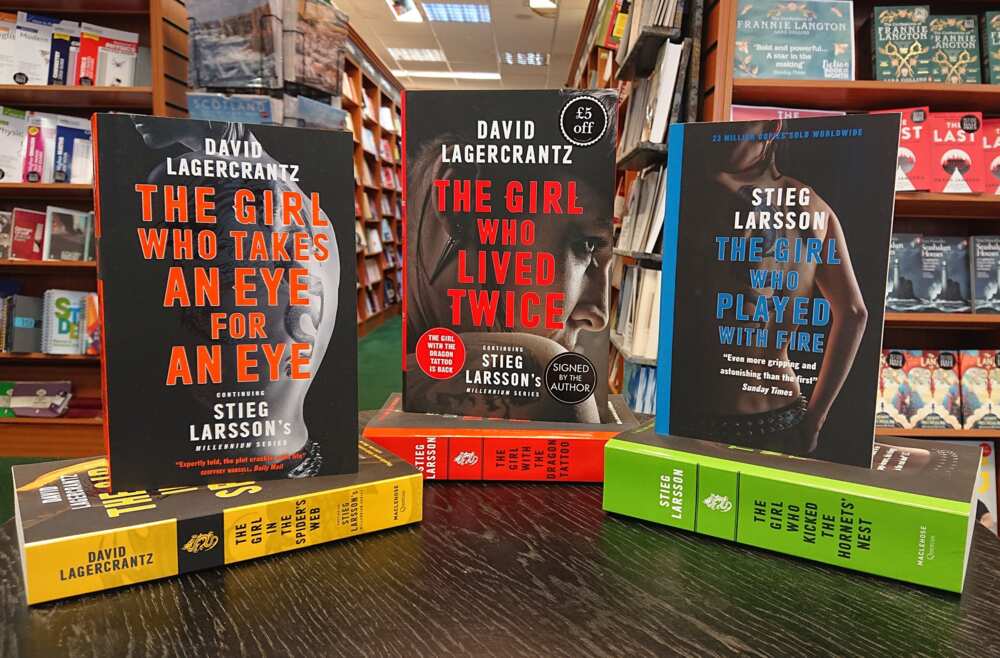 As the story unfolds, the reader is drawn into the lives of both the main characters as well as the characters in the Vagner family. It covers hard subjects such as misogyny, autism, rape, murder, among others. The Millennium Series has six books so far.
4. Gone Girl by Gillian Flynn
Goodreads rating: 4.07/5
When it comes to good mystery authors, no one does it better than Gillian Flynn. Her mystery novels Gone Girl, Dark Places, and Sharp Objects have both been adapted for TV.
Gone Girl starts on the main characters Nick and Amy Dunne's fifth wedding anniversary. Before the couple can celebrate their anniversary, Amy mysteriously disappears from their home.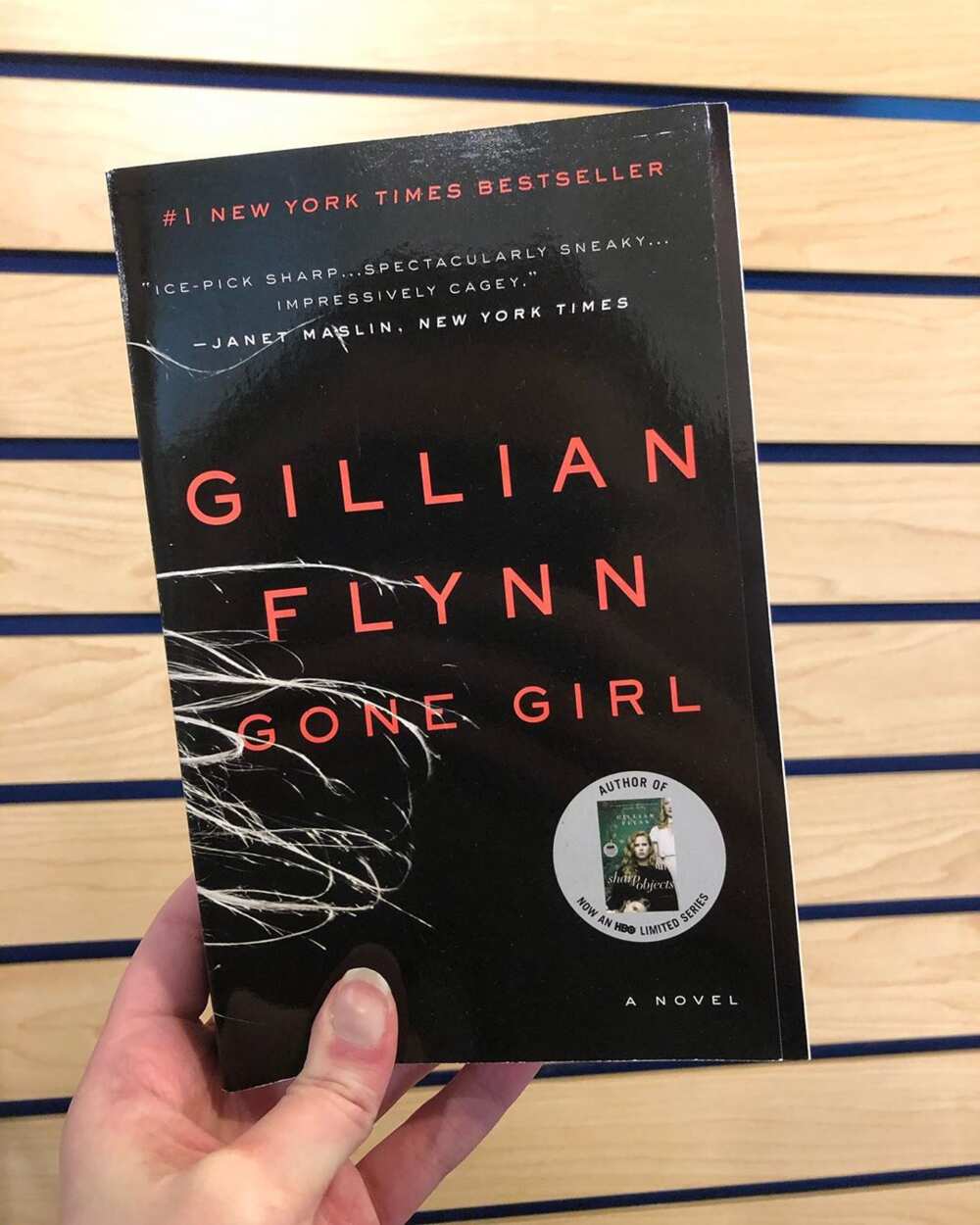 What starts as a missing person's case soon spirals into a murder investigation with all hands pointing to Nick. Can a husband kill his wife because of an unhappy marriage? To what lengths would a wife go to punish her husband for his misdeeds against her?
Gone Girl gets a spot on our best mystery books list because of how Gillian makes out Amy to be.
5. Rebecca by Daphne Du Maurier
Goodreads rating: 4.23/5
A young unnamed girl narrates the story. At 21 years old and working as a maid, she is swept off her feet by 42-year-old Maximilian de Winter. After a whirlwind romance, they quickly marry, and he takes her to his home in Manderley
Here, despite being married to a rich ma and being the mistress of the famous Manderley house, she is constantly haunted by the presence of Rebecca, the husband's first wife. As the young woman starts to grow out of the first wife's shadow, so do sinister forces try to tear her down.
6. The Alienist by Caleb Carr
Goodreads rating: 4.06/5
The year is 1896, and newly appointed police commissioner Theodore Roosevelt is on the hunt for a suspected serial killer.
Together with his friends, alienist Dr. Laszlo Kreizler and journalist John Schuyler Moore, he must hurry and stop this demented individual who seems to have a taste for the murder of young male prostitutes.
The book was adapted for TV as a series and it already has two seasons. There are four mystery books in the Kreizler series.
7. The Shadow of The Wind by Carlos Ruiz Zafón, Lucia Graves (Translator)
Goodreads rating: 4.26/5
In 1945 Barcelona, a young Daniel finds a book in his father's bookshop. Fascinated by the story, he leaves in search of the book's author. After finding out that the author died in poverty, he vows to find more books by him.
Daniel soon comes to the shocking discovery that someone is burning all the author's books. Seeking to find out the book burner's motive, he stumbles upon a story of madness, murder, and ill-fated love
8. Helter Skelter: The True Story of The Manson Murders by Vincent Bugliosi, Curt Gentry
Goodreads rating: 4.03/5
The story is a first-hand account of the case against cult leader Charles Manson, who ordered four young women in his cult to commit a series of nine murders in four locations in July and August 1969.
Bugliosi lays down all the evidence against Charles and his followers and gives the public an insight into the pitfalls of the US justice system.
9. In Cold Blood by Truman Capote
Goodreads rating: 4.07/5
Fans of murder mystery movies and podcasts will love this novel. Based on a true story, Truman Capote tells the chilling tale of the murder of the Clutter family in Holcomb, Kansas, in 1959.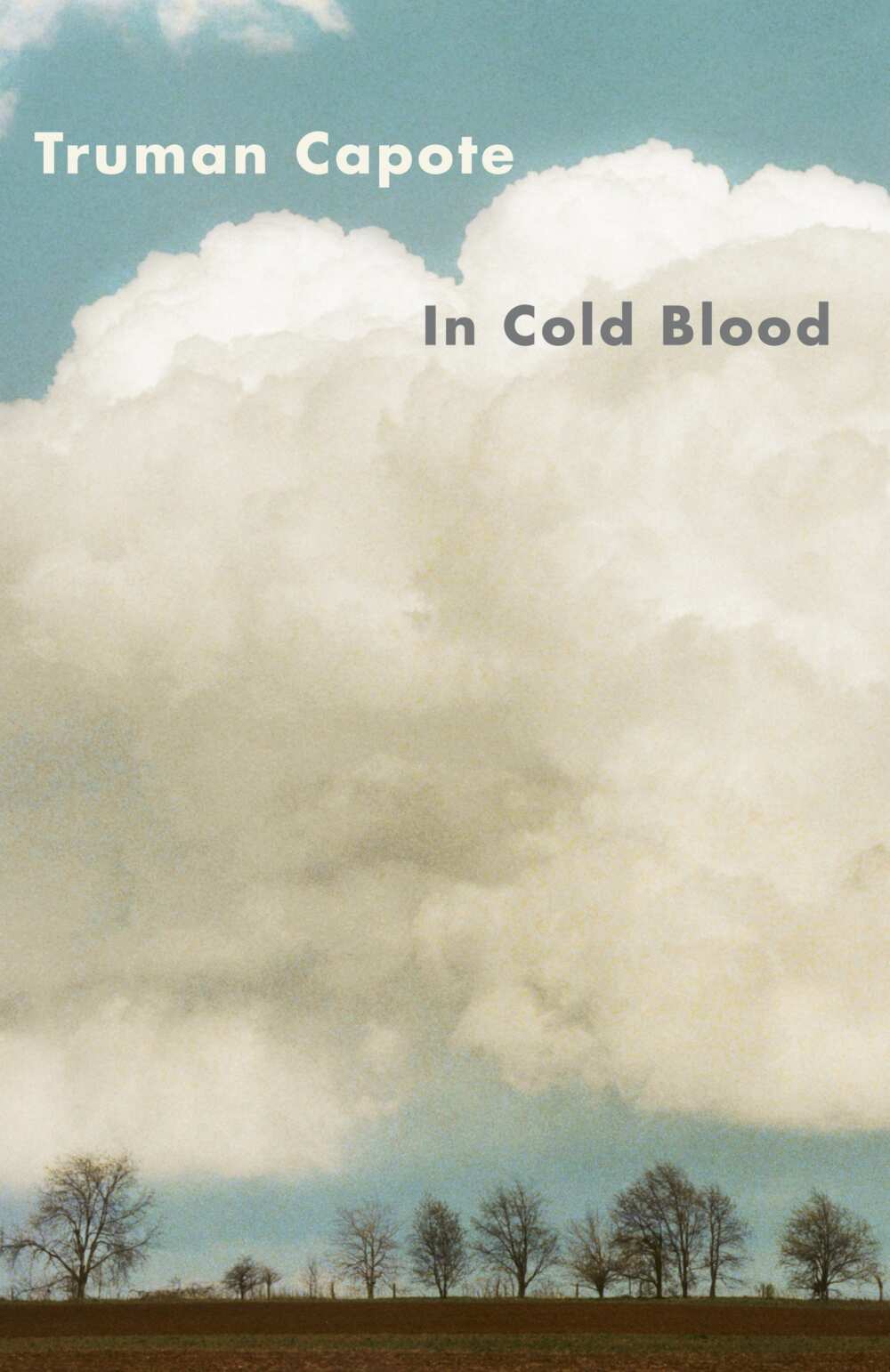 He delves into the lives of the Clutter family neighbours and remaining family members as he tries to piece together, who killed the Clutters, how they related to this family, why they chose them, and if they regret their actions
10. And Then There Were None by Agatha Christie
Goodreads rating: 4.26/5
The above book follows ten men who are invited into a private island by an unknown millionaire. On arrival to this picturesque island, they realize that every room of the house has the same creepy poem framed and hung in it.
At first, they dismiss it, but when people start dying in the same way as predicted in the poem, fear and mistrust bloom among them as they all try and save themselves.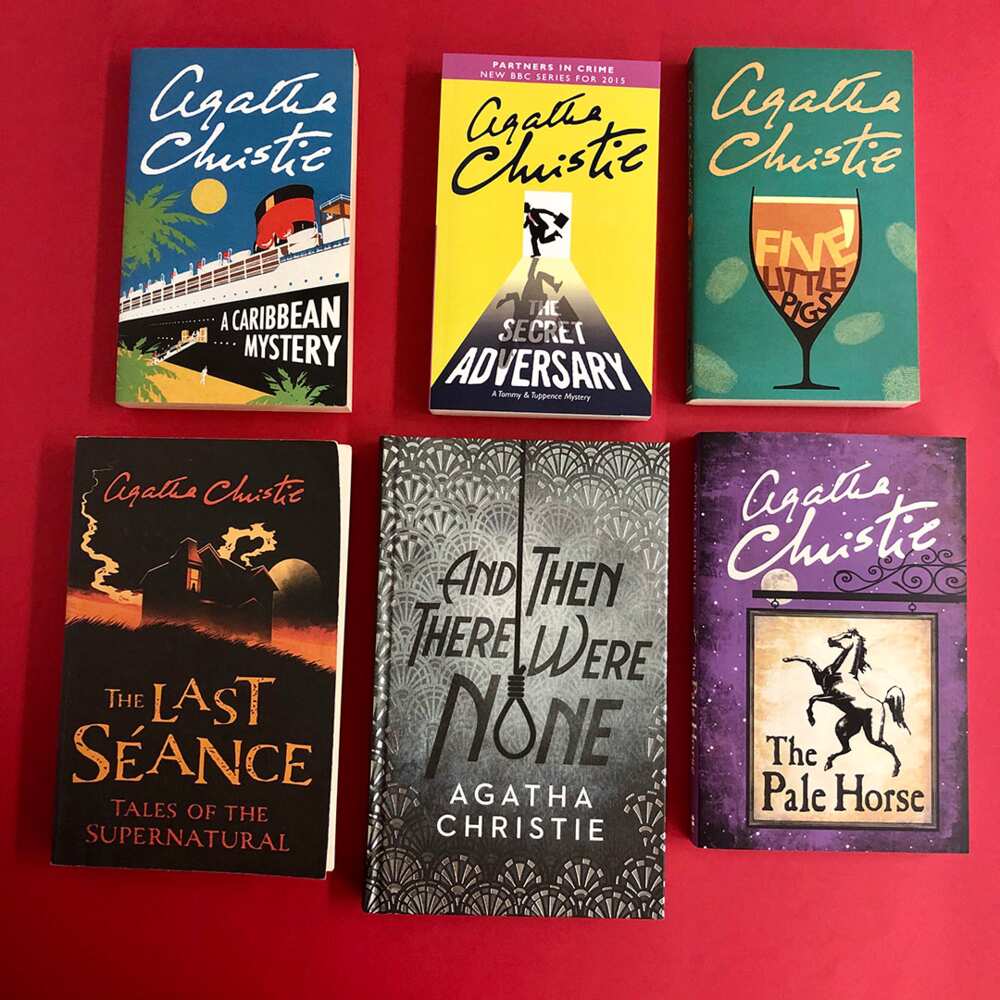 When it comes to finding good mystery books, you can never go wrong with novels by Agatha Christie. While the murders depicted in her books are near impossibilities in real life, Agatha draws the reader in because of the puzzle that is presented in her stories.
If you are interested in human dynamics, then Agatha Christie should be top on your list of best mystery writers
11. Alias Grace by Margaret Atwood
Goodreads rating: 4.03/5
Based on a true story, Margaret Atwood explores the story of Grace Marks, a 16-year-old girl who was convicted of the murders of her employer and his mistress in 1863. A male servant who helped her with the killings is hanged for the crimes, but Grace was institutionalized.
The story, told from Grace's perspective, puts the reader through a series of emotions. You never really know if Grace was guilty or innocent. Also, like Grace's story in real life, the book does not have an ending.
The story just cuts off, leaving the reader with more questions than answers. Because the mystery never ends, Alias Grace can be considered one of the best mystery books of all time.
12. Sharp Objects by Gillian Flynn
Goodreads rating: 3.97/5
Straight out of her stay at a mental hospital, journalist Camille Preaker is thrust back into her small hometown to investigate the murder of two young girls whose bodies have been found with all their teeth removed.
To solve the case, Camille is forced to delve back into her childhood and deal with the psychological traumas that haunt her to date. Only after she helps herself can she help the town and bring the murderer to justice.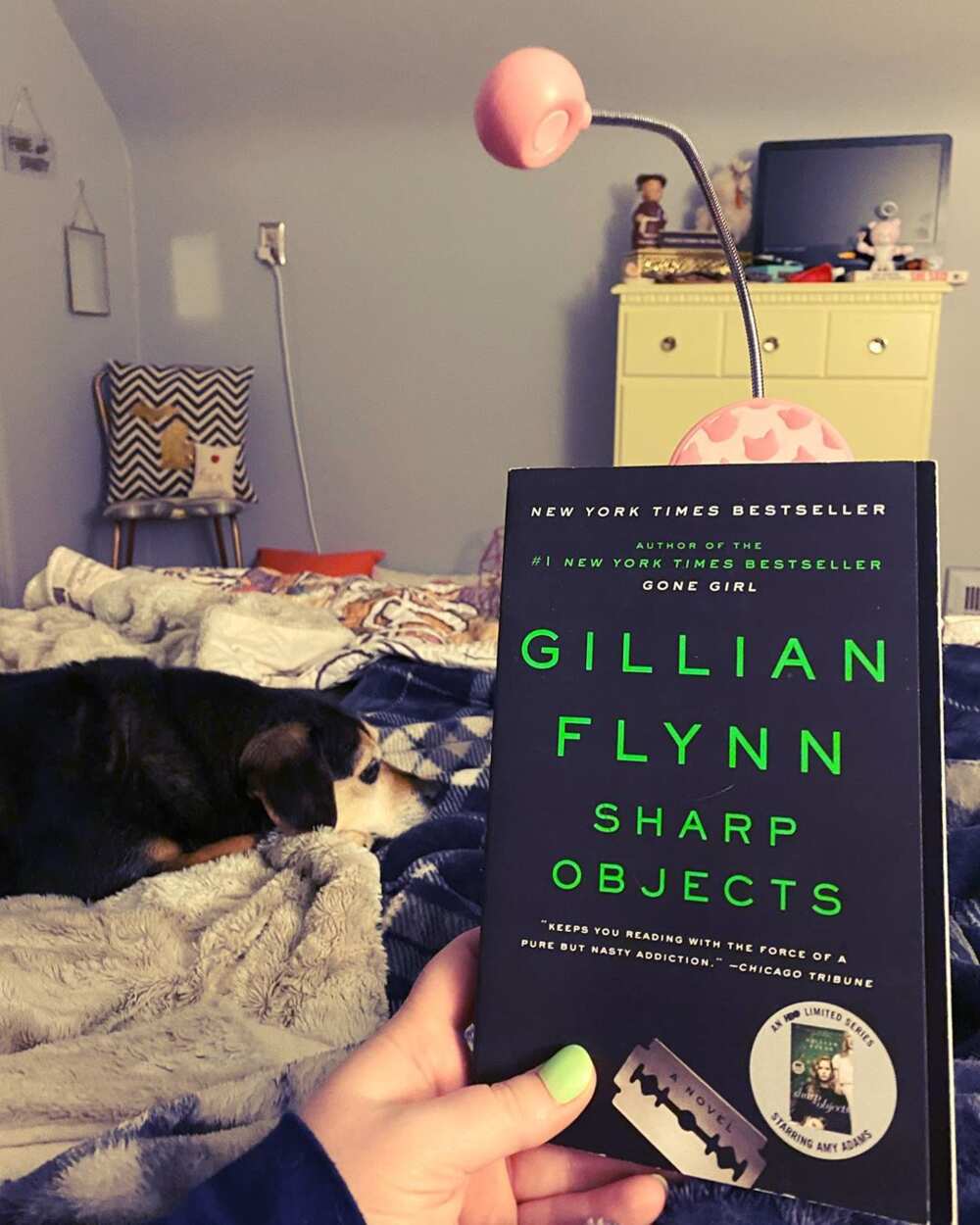 Gillian Flynn's writing style and stories are so incredible. Every thriller lover should include her name in the list of fantastic mystery writers to look out for.
13. The Girl on the Train by Paula Hawkins
Goodreads rating: 3.92/5
Rachael is a woman who is bored and sad about her life. In an effort to cheer herself up, she concentrates on the people she sees outside her train window as she goes to work every day.
One day she sees something that shatters the image of "Jess and Jason," and she slowly starts stalking and getting involved in their lives.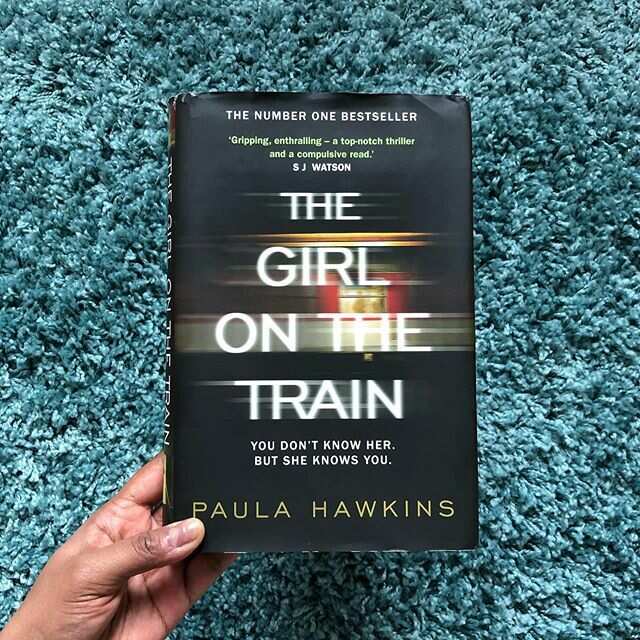 The story also revolves around Anna and Megan, two more women whose lives are intertwined. Everyone has secrets. Between an alcoholic, a liar, and a cheat, who can you trust?
14. Before I Go to Sleep by S. J. Watson
Goodreads rating: 3.89/5
Christine wakes up every morning with no memory of who she is. Her husband, Ben, has to help her remember who she is and their lives together through labeled pictures.
Ben says that she lost her memory through an accident, and she believes him. However, a visit from a mysterious doctor leads her to a private journal that she has been writing to herself.
As Christine's memory begins to reconstruct itself, she begins to realize that the person she trusts the most is lying to her
15. Jane Steele by Lyndsay Faye
Goodreads rating: 3.91/5
Jane Steele is a serial killer, plain and simple. She has spent her life killing those who she thinks deserve it, from a disapproving aunt and headteacher to attempted rapists. Jane is not apologetic about it.
However, once her aunt dies and she realizes she might be the sole heir, she travels back home. Here, she falls in love, and things in her life began to spiral, all threatened by her past
16. Bluebird, Bluebird (A Highway 59 Mystery) by Attica Locke
Goodreads rating: 3.84/5
The story follows Darren Mathews, a black Texas Ranger, who, after many years away from home, is called back to investigate two murders.
The case throws him deep into the heart of racist Texas, where he has to quickly solve the case before the forces against him find him.
17. My Sister, the Serial Killer by Oyinkan Braithwaite
Goodreads rating: 3.76/5
Set in the heart of Nigeria, the story follows two sisters, Korede and Ayoola.
Korede works as a nurse and knows how to get blood out of any piece of clothing or surface. Ayoola, the younger, prettier one, always has men following her. However, none of her relationships last.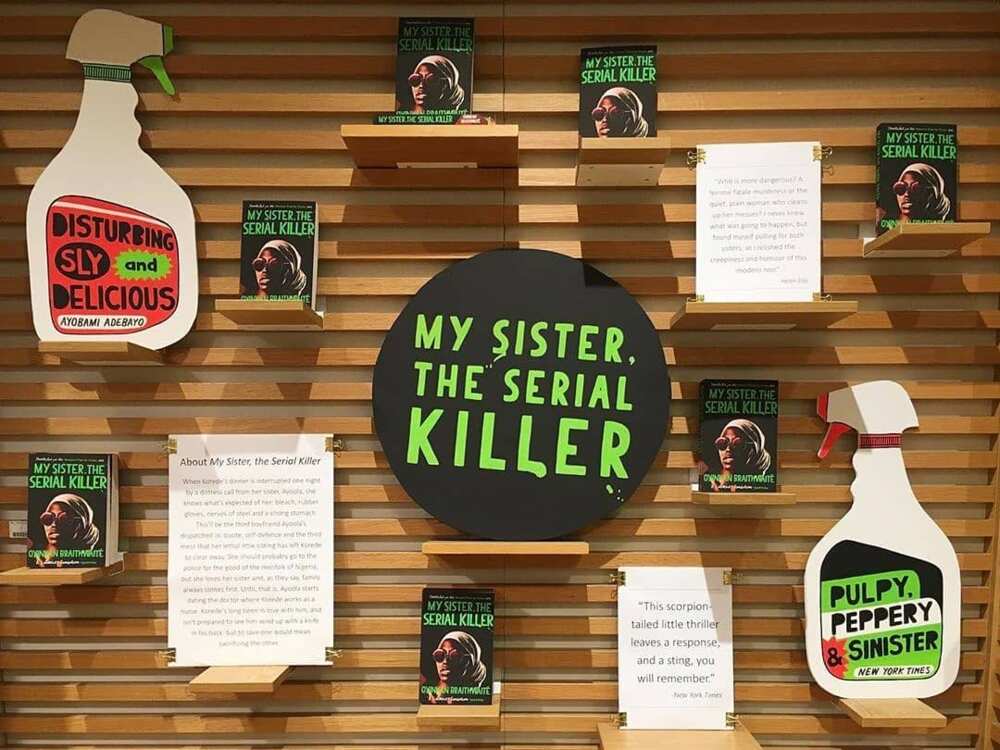 Every time Ayoola has a new man, Korede knows to expect a call from her sister when she claims that the man attacked her, and she killed him in self-defense. Throughout the story, the reader has to question whether Korede will finally expose her sister or continue living in the shadow as she cleans up her murders.
18. Miracle Creek by Angie Kim
Goodreads rating: 3.91/5
The Yoo family is on the verge of making a huge medical discovery when a sudden fire causes an explosion and destroys their facility, simultaneously killing two patients and maiming others.
A year after the explosion, the family is called to testify against Elizabeth Ward, who is accused of orchestrating the fatal blast to kill her autistic son, Henry. The trial opens up many cracks within this seemingly perfect family, and they all start to doubt if they truly know each other as well as they thought.
19. The Invited by Jennifer McMahon
Goodreads rating: 3.78/5
Published on 30th April 2019, it is one of the new mystery books of this list.
Imagine hoping to build your dream house, only to end up recreating a haunted house from scratch. This is what happens to Nate and Helen, two teachers who move to the suburbs in the hopes of a quiet life.
Going back and forth between the past and the present, the story reveals the dark history of the house as it builds suspense in the present where the reader has to wait and see if the same bad things that happened to the Breckenridge women will happen to Helen and other female characters
20. What You Don't Know by JoAnn Chaney
Goodreads rating: 3.7/5
Most mystery novels stop once the killer is caught, and we all assume that the people lived happily ever after and went back to their lives. However, JoAnn takes a look into the aftermath of these events.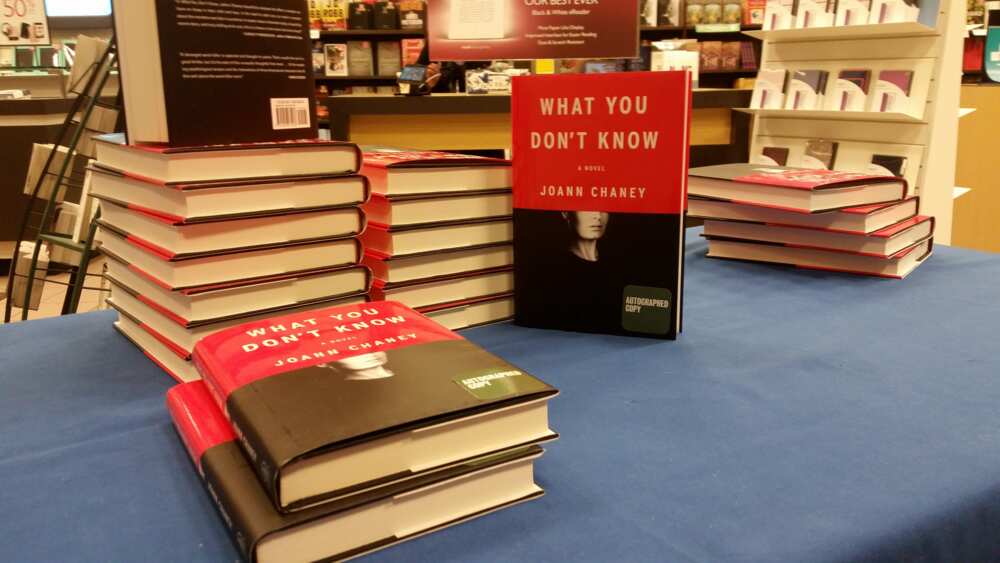 The book analyses the psychological trauma experienced by victims who survived as well as families who lost a loved one. It also explores what happens once a copycat arises and how this once more affects the survivors.
Best mystery books for teens and young adults
Which books make this list?
1. One of Us Is Lying by Karen M. McManus
Goodreads rating: 4.06/5
On Monday afternoon, five students, including the schools social outcast Simon, are in detention. However, at the end of it, four students walk out, and Simon is not among them.
Four of his classmates are considered suspects; not only were they the last to see him but also Simon was scheduled to release damaging secrets about all of them. So, who did it? Who killed Simon? Was it his four classmates or someone else?
2. A Good Girl's Guide to Murder by Holly Jackson
Goodreads rating: 4.39/5
Another murder mystery book, the story follows Pippa, a high-school senior who decides to re-open a cold case in the hopes of finding the real killer.
Everyone believes that Sal Singh killed Andie Bell five years ago. After all, he confessed via text message before committing suicide.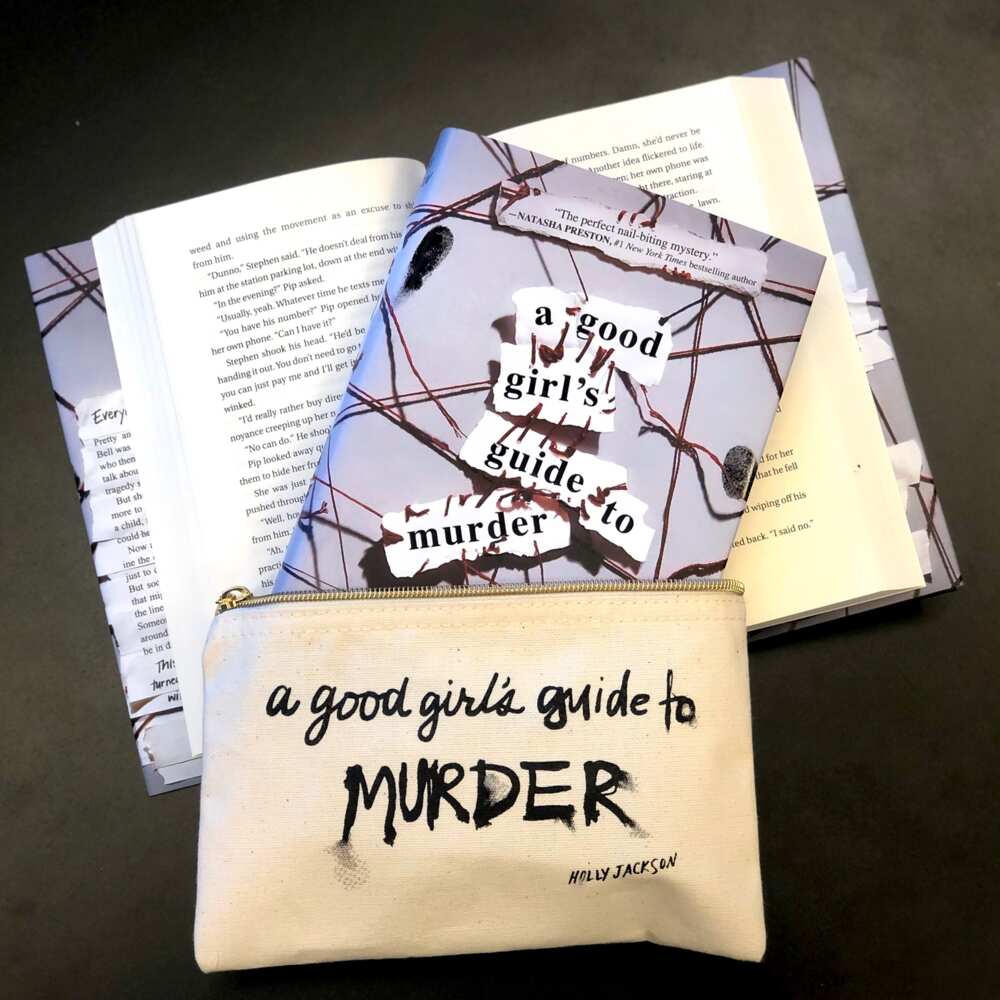 For five years, people have been happy to believe this story, but to Pippa, the facts do not add up. Once she starts her investigation, she realizes that their town has more secrets than anyone realized and that the real killer may still be out there.
3. Paper Towns by John Green
Goodreads rating: 3.82/5
Quentin Jacobsen has always been secretly in love with Margo Roth Spiegelman. One night, she surprises him by climbing up his window and asking to hang out with him.
The next day, he arrives at school to find that the girl he has always known is now a mystery. John Green uses Paper Towns to explore the fact that people are not who they always seem to be
4. Truly Devious (Truly Devious Series #1) by Maureen Johnson
Goodreads rating: 4.03/5
Stevie Bell is a first-year student at the prestigious Ellingham Academy. A true-crime lover, she is determined to solve the cold case that stumped even the best detectives in the country.
Before she can get her schedule and social life in order and start her investigation, the murderer from the past strikes again. What began as an opportunity now feels like a trap that she cannot see but is heading straight for it.
After all, schools may be famous for many things: academics, graduates, sports teams. They are not supposed to be famous for murders.
5. Sawkill Girls by Claire Legrand
Goodreads rating: 3.72/5
In Sawkill Rock, girls have been disappearing for ages without a trace, and no one knows why. Marion Althouse and Zoey Harlow have both lost a sister and a best friend, respectively, in this unexplained disappearance.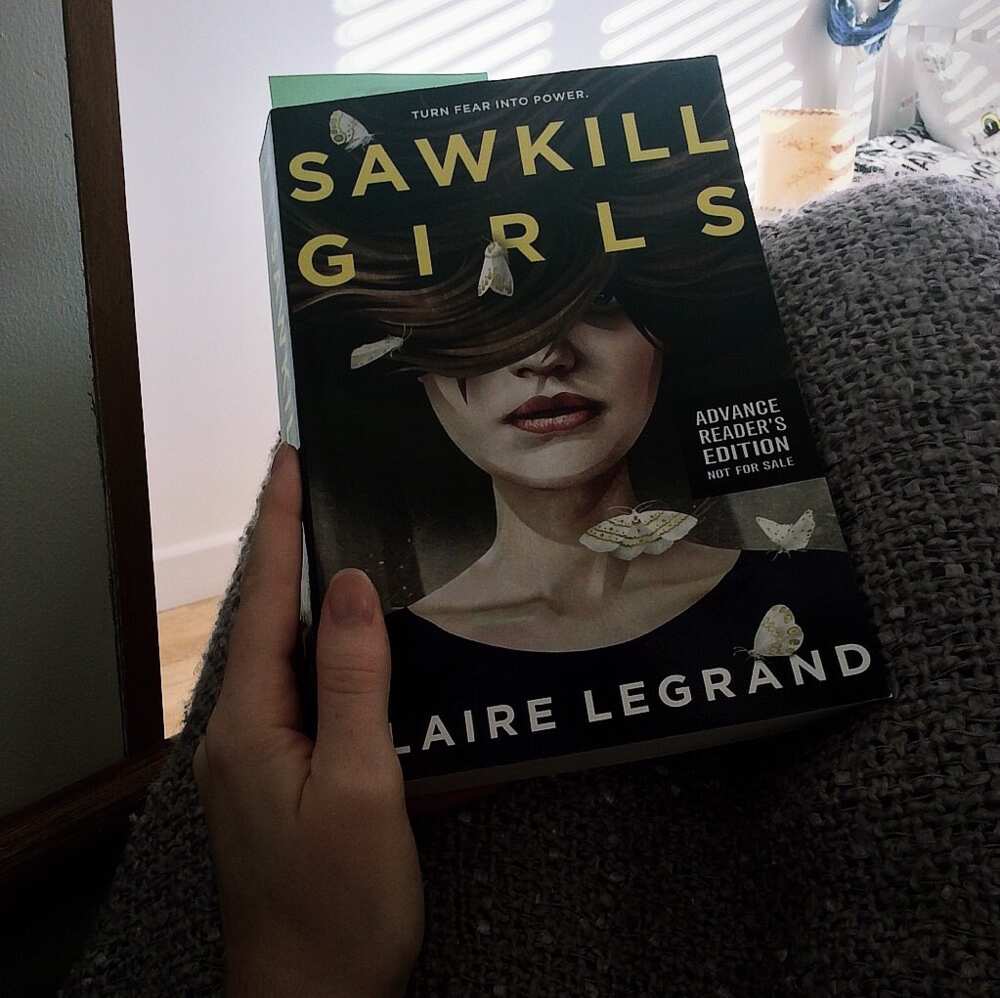 Together, they seek to find the truth, and their fates are intertwined with the town's popular girl Val Mortimer, who seems to know more than she is letting on and might be a part of who is taking these young girls.
6. Allegedly by Tiffany D. Jackson
Goodreads rating: 4.08/5
When she was nine years old, Mary was accused of killing Alyssa, a three-month-old baby. Alyssa was white; Mary is black. No one wanted to listen to her side of the story, and they all branded her a baby killer.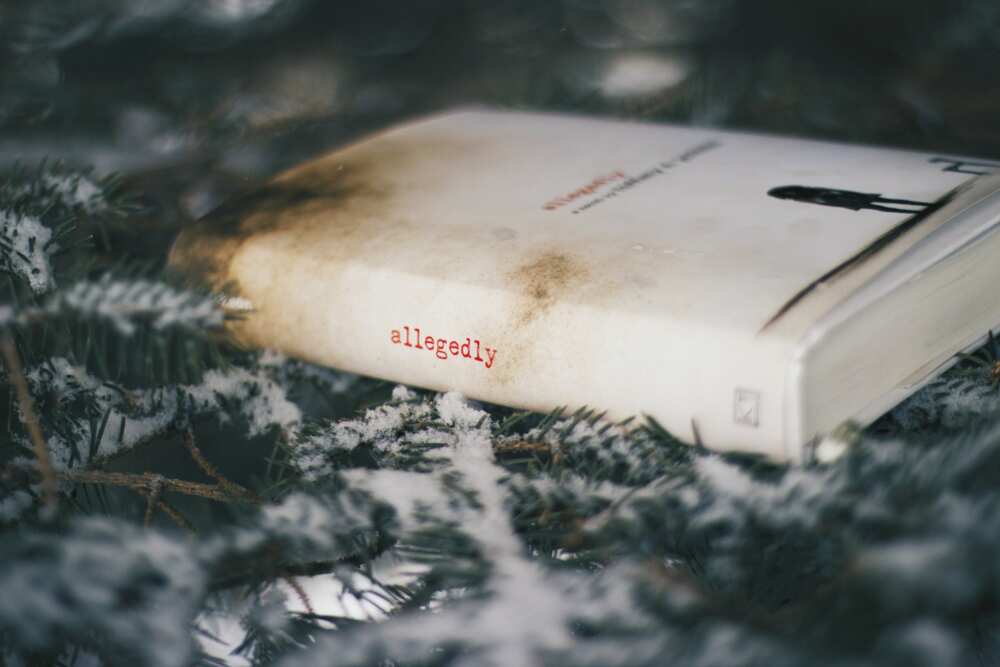 Years later, Mary is now in a group home, in love, pregnant, and wondering how she will make it to college. When she learns that her baby might be taken away because she has been branded a criminal, she sets off to clear her name.
7. Girl in the Blue Coat by Monica Hesse
Goodreads rating: 4.04/5
Set in 1943 in the heart of Word War II, the story follows Hanneke, a teenage Dutch girl who spends her days trading black market goods. Hanneke traffics food and small items.
However, when one of her neighbours asks her to find a Jewish girl who disappeared while hidden right under the Nazi officers' noses, Hanneke is thrown headfirst into the horrors of the Nazi war and secrets.
8. Stalking Jack the Ripper by Kerri Maniscalco
Goodreads rating: 4.01/5
Set in the Victorian era, the book follows the main character, Audrey Rose, who has no interest in learning how to be a lady. Instead, she would rather spend her time in her uncle's mortuary learning more about human anatomy and forensics.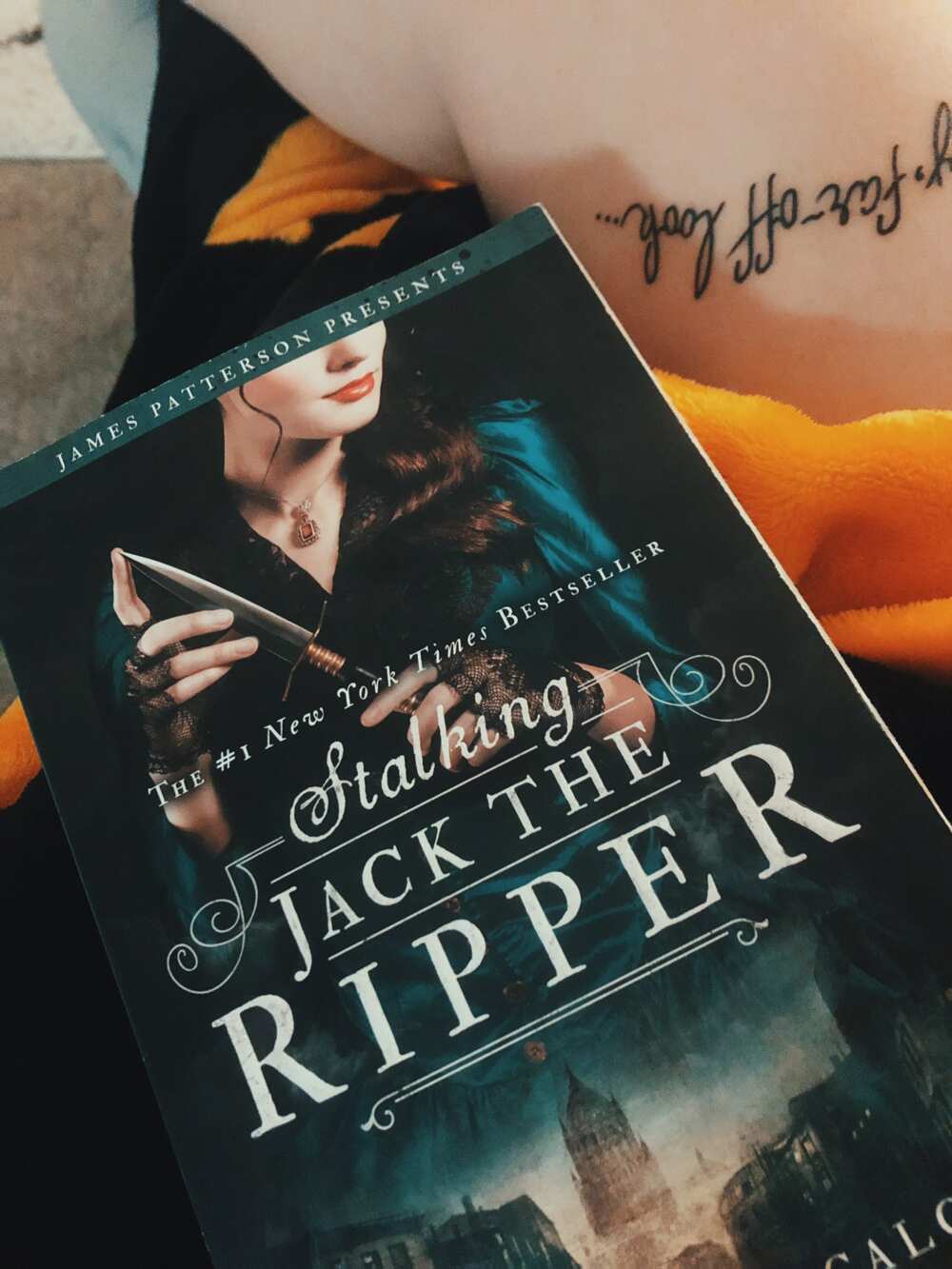 When bodies mutilated by Jack the Ripper make their way into her lab, she seeks to find out who was killing all the victims. This book is perfect for fans of blood and gore as well as romance.
9. Dangerous Girls by Abigail Haas
Goodreads rating: 4.09/5
What starts as a fun trip to Aruba ends up as a murder mystery case. Anna, her boyfriend, and friends went to celebrate their final school year in Aruba when one of her friends, Emma, is found brutally murdered.
In a race against time, Anna has to find out who killed Emma before the judge convicts her. This novel takes a cold hard look at teenage female friendships.
10. Jackaby (Jackaby, #1) by William Ritter
Goodreads rating: 3.83/5
The story follows Abigail Rook, R. F. Jackaby, and Charlie Cane, who are all on the hunt for a serial killer in 1892 New Fiddleham, New England.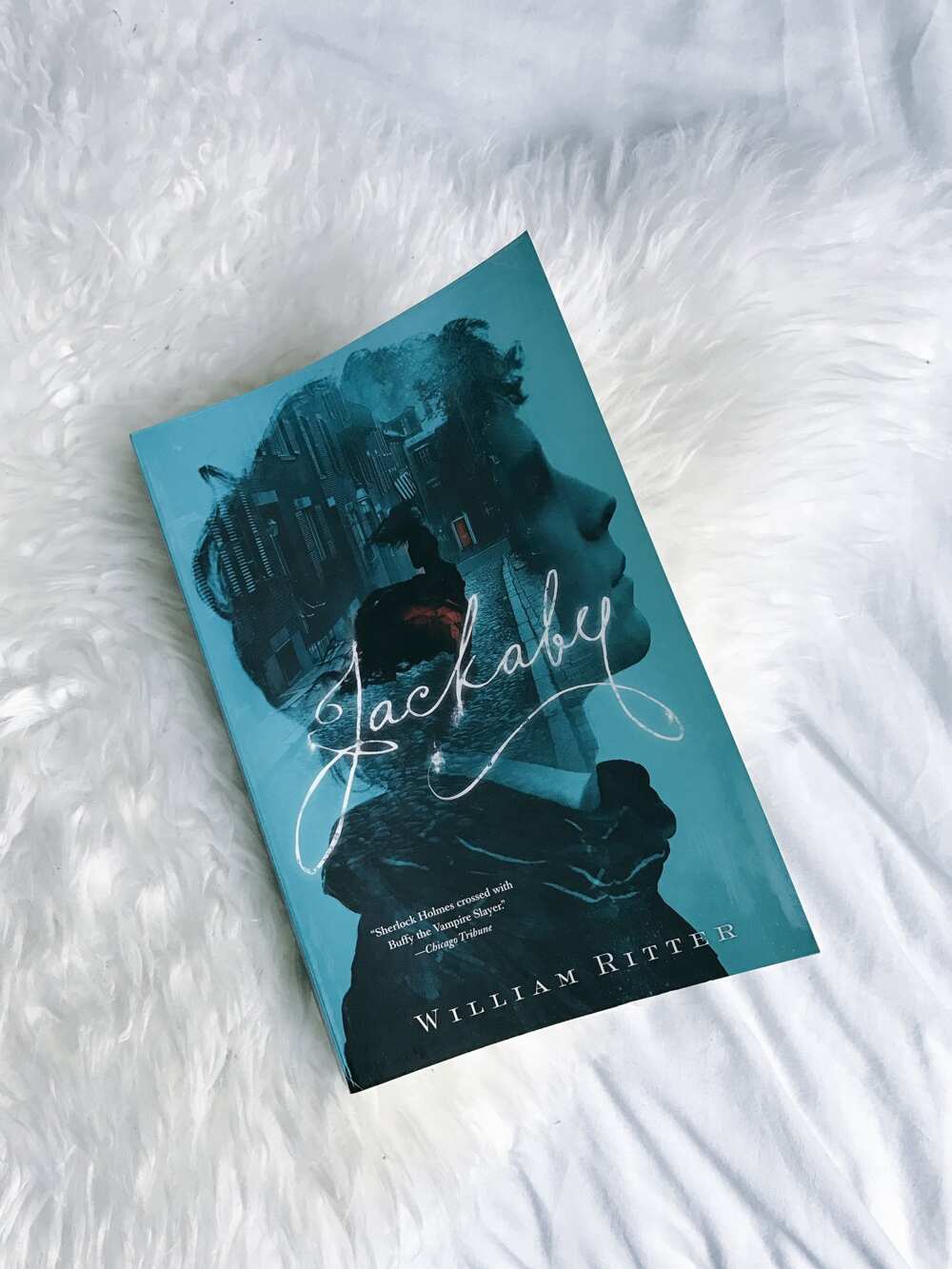 While everyone in the town believes that the killer is human, the trio is convinced that the murderer is anything but.
Do you agree with our list of the best mystery books? Was your favourite book or author featured? Which new thriller would you have included in this list?
Source: Legit.ng