Top 15 best Twilight Zone episodes ranked
The Twilight Zone, the television series, ignited a deep love for great storytelling and psychological horror among numerous people. The show ran from 1959 to 1964, and during this period, the best Twilight Zone episodes changed the perspectives of most viewers about life. Decades later, it is still worth watching.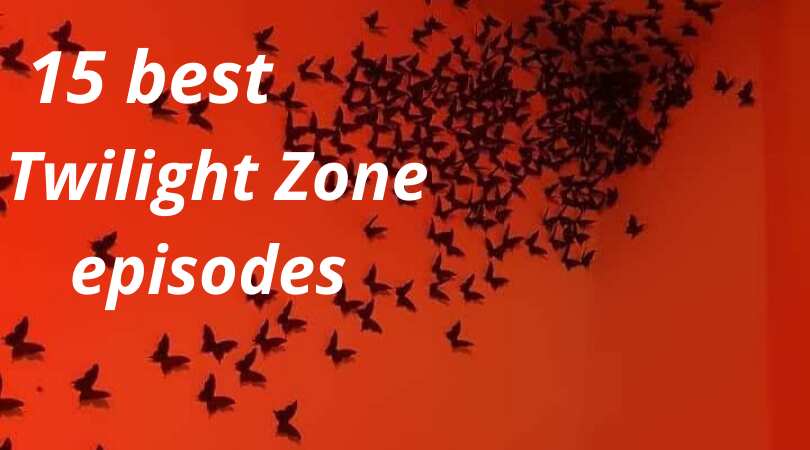 What's the best Twilight Zone episode? The answer to this is relative, but first, what was the show about? The twilight zone is a sphere that exists at any time in life when one least expects it. In this realm, one has unlimited possibility and making the correct decision can lead to increased wealth and happiness. On the other hand, poor choices lead to death and madness. The best Twilight Zone episodes bring out this concept.
Twilight Zone episodes started airing on the 2nd of October 1959. The show was created by Rod Serling, who was also the narrator. It ran for five seasons. What was the last episode of Twilight Zone? The Bewitchin' Pool, the final one, aired on the 19th of June 1964.
Who was in the most episodes of The Twilight Zone? Jack Klugman and Burgess Meredith appeared the most, with each starring in four episodes. Whether you are looking for the best Twilight Zone episodes for Halloween or the scariest Twilight Zone episodes to watch in your free time, you will be left at the edge of your seat when watching these best chapters of the series.
Best Twilight Zone episodes ranked
Although the series had numerous fantastic chapters, not all of them were equal. Some were easy to forget, while others are unlikely to be forgotten for a very long time. This list of the best Twilight Zone episodes is based on their originality, storytelling, terror, humor, and even how engaging the plot is.
15. Nightmare at 20,000 Feet (Season 5; E. 3)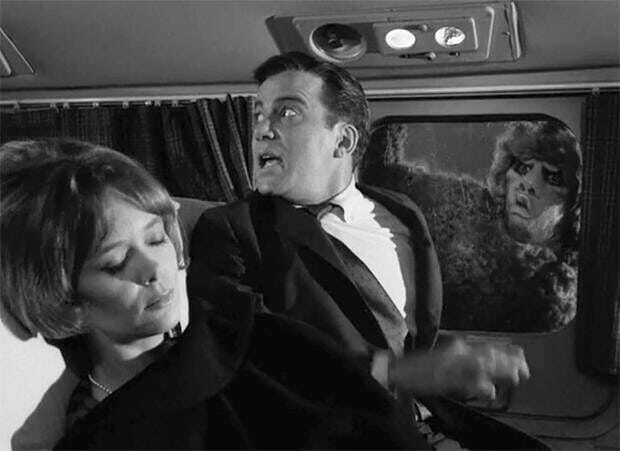 Bob Wilson is aboard a flight when he spots some creature on the wing of the airplane. A short while before this incident, he had suffered a nervous breakdown, and he is just newly recovered. For this reason, he is unsure of what his eyes see.
Every time another person looks out the window, it hides. Within no time, it starts messing up with one of the engines. He begs his spouse to inform the pilots to confirm that the engines are okay. If they see nothing, he will check himself into an asylum once the plane lands.
The paranoia in him worsens throughout the remainder of the journey, so he does bizarre things out of desperation.
14. The Invaders (Season 2; E. 15)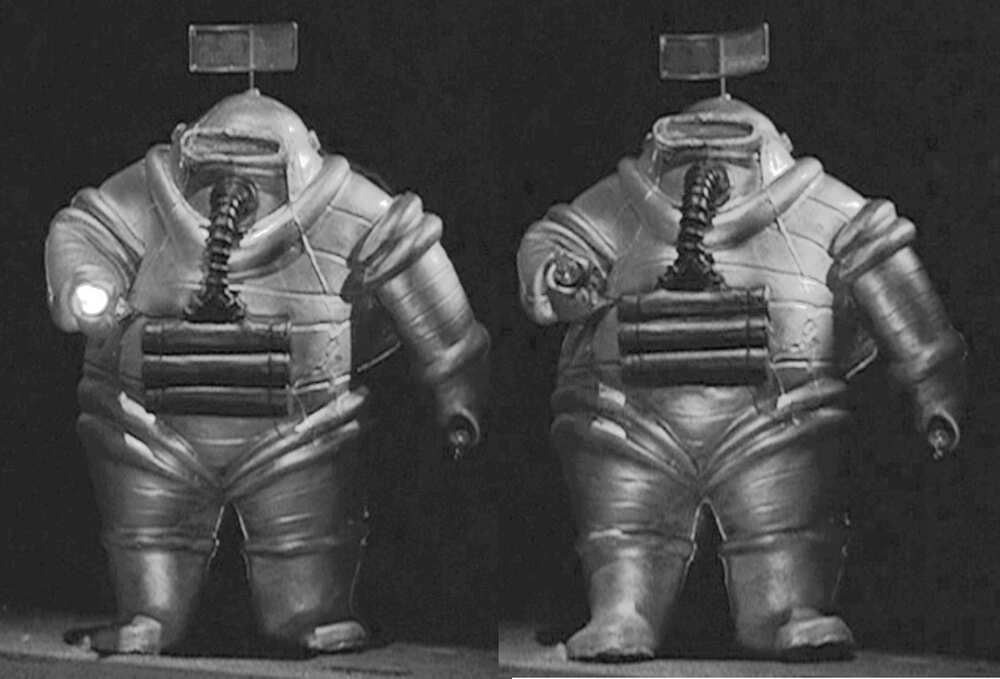 This is one of The Twilight Zone episodes that feature an older woman. She lives alone in a rickety farmhouse. She encounters alien invaders on her property. These aliens are small in size, and they wear spacesuits.
She first hears something on the roof then sees a flying saucer. Two small robots then surface. They terrorize her in a way that leaves you rooting for the poor woman. She is a fighter who does her best to get rid of them.
After a spirited battle, she demolishes their ship. The total lack of dialogue until the very end of the plot in the plot is alluring. All you hear as you watch are the old lady's cries and groans when she is injured. Actress Agnes Moorehead did an excellent job of portraying the character of the older lady.
13. It's A Good Life (Season 3; E. 8)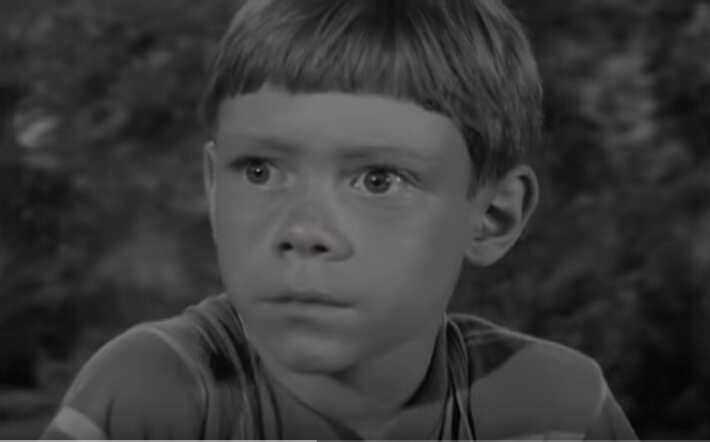 In this Twilight Zone episode, Anthony Fremont bullies and intimidates everyone around him. He is a young man with strange mental powers but is not emotionally developed. He lives on an isolated farmhouse.
Antony commands anything he wishes by thought. The community is not in touch with the outside world. He orders the other members of the community to have sweet and pleasant thoughts only. He gets rid of anyone with wicked thoughts.
Everyone is terrified of him. He is a monster in the body of a small boy. It is fascinating that he can control the weather and even mutate other human beings. This is one of the top Twilight Zone episodes because it gives the viewer some chilling moments.
12. Living Doll (Season 5; E. 6)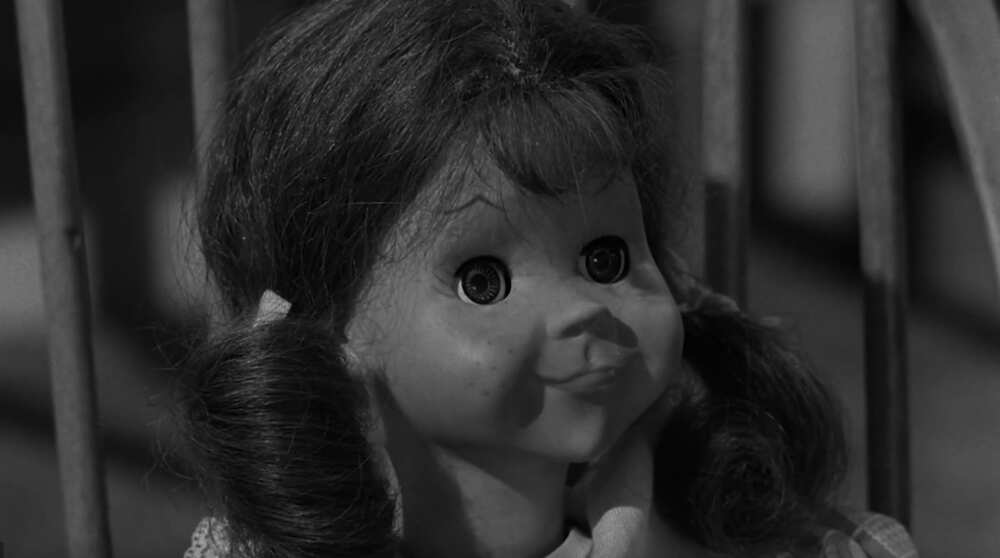 What are the scariest Twilight Zone episodes? If you hate dolls, this could be it for you.As the title suggests, the story-line is about a scary doll that can talk.
Erich Streater is not thrilled after his wife buys his stepdaughter, Christie, another doll. While Christie loves her doll, Streater strongly dislikes it.
Anytime he is alone with the doll, it spits out hateful comments, including that it hates him, and it is going to kill him. He is sure that his wife caused his trouble with the doll, but she denies it. He tries getting rid of it, but it keeps on reappearing, each time more determined to fulfill the threat to kill him.
Christie and her mother are not having a smooth time adjusting to their new life with Streater. He is a jerk who does not like Christie because she is not his biological child.
Like any good mother, Annabelle, Streater's new wife, only bought Talky Tina to comfort her poor child. The psychological war between Talky Tina and Streater is likely to freak you out.
11. A World of Difference (Season 1; E. 23)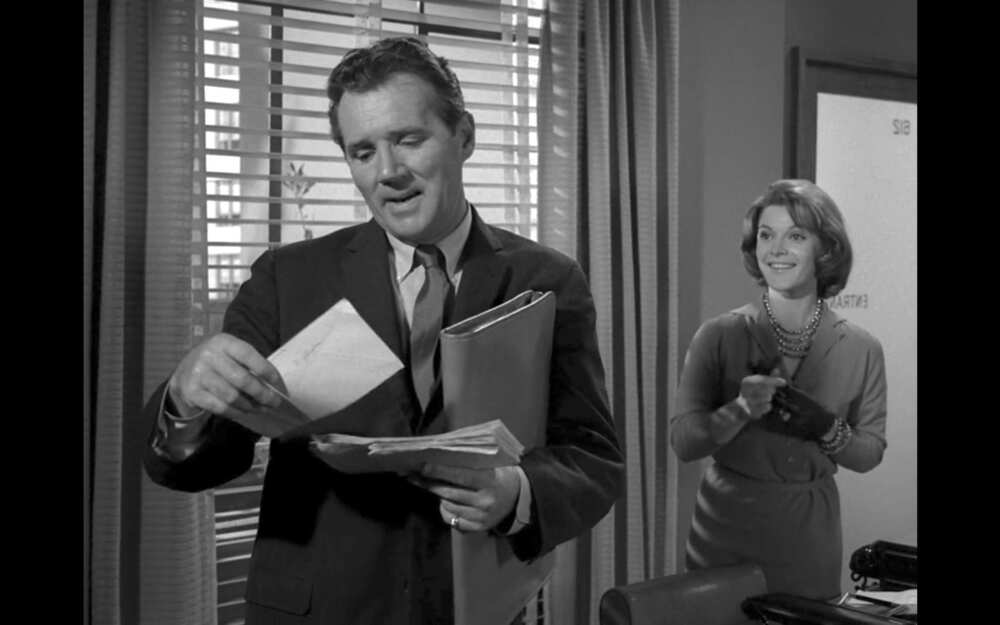 What makes this one o the best episodes of the Twilight Zone? Arthur Curtis, a businessman, is in his office chatting with his secretary. He informs her about his daughter's upcoming birthday and that he and his family will be taking a break for a few days to relax.
Suddenly, an unknown person shouts "cut," and only then does he realize that he is on a movie sound stage. He does not understand what is happening as everyone calls him Garry Reagan. He insists that his name is Curtis.
He tries to run off, but he does not spot any familiar landmarks. He gets desperate to find his way to his original life as Curtis. Unfortunately, the chance to do so is quickly closing on him.
10. Where Is Everybody (Sn. 1; E. 1)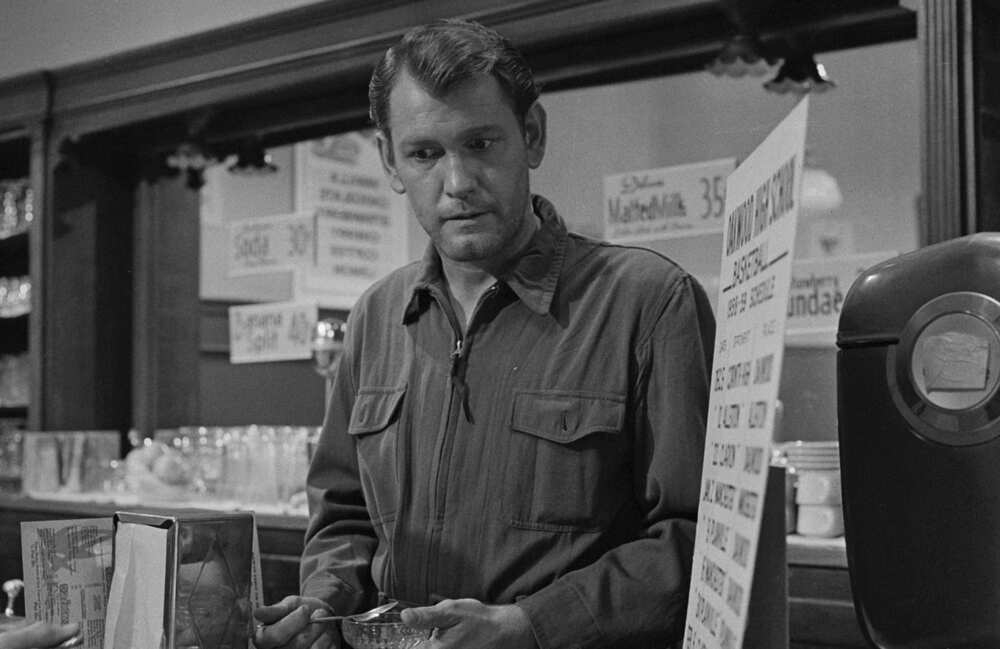 Who thought that the list of Twilight Zone episodes ranked would contain the pilot episode? Well, the perfectly scripted pilot drew the attention of the world to this show. Mike Ferris finds himself walking without knowing who or where he is.
He finds a diner with a blaring jukebox, and some coffee is on the stove, but there is no one. As he continues walking, he finds himself in Oakwood town, but it is also deserted.
When he goes to the movie theater, he finds an advert for Battle Hymn (1957), and this makes him believe that he works for the Air Force.
Although he cannot see anyone, his senses tell him that someone is watching him. As he continues exploring the town, he finds a rack of books, but all of them are copies of the same book.
9. The After Hours (Sn. 1; E. 34)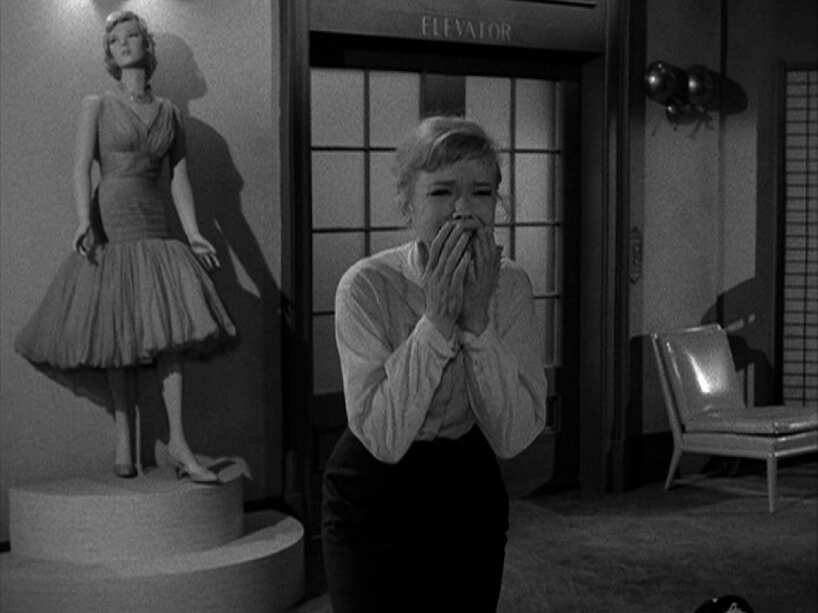 Marsha White visits a Bergdorf-style department to look for a gold thimble as a present for her mother. She cannot find one anywhere, so the elevator operator requests that she should continue looking for one on the 9th floor.
She goes there only to find that the floor has been abandoned. However, a sales clerk suddenly shows up and has exactly what she needs. On her way to the ground floor, she realizes that the thimble has a scratch.
She decides to go back to the 9th floor to complain, only to be told that the building does not have the 9th floor. She is shocked but notices that a mannequin that resembles the lady who sold the thimble to her. Is she dreaming, or has she gone insane?
8. Five Characters in Search of an Exit (Sn 3; E. 14)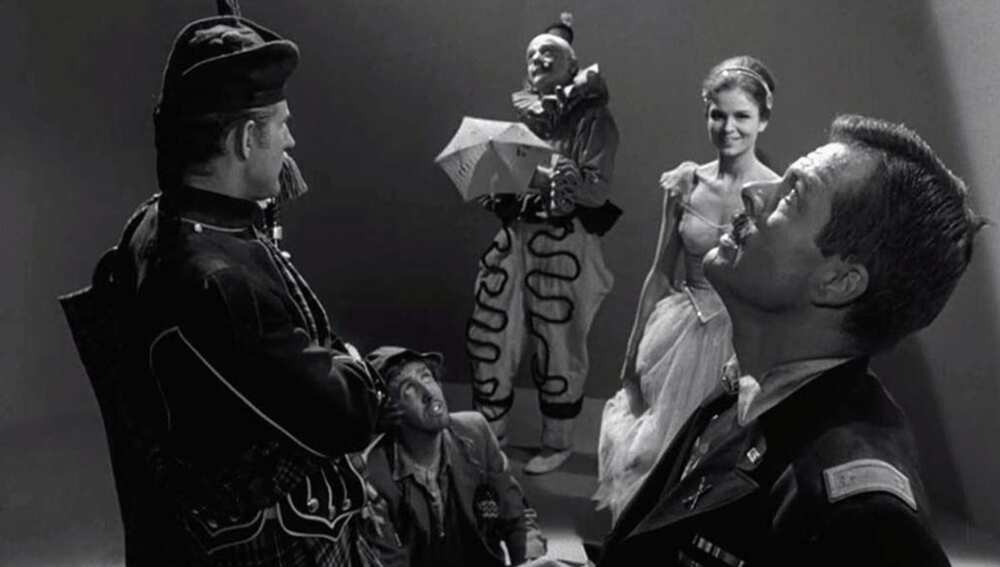 When looking for The Twilight Zone episodes online, you must not miss this one. An army major wakes up inside a small cylindrical room with no exit. However, he is not alone.
The four other people who find themselves with him are a ballerina, a hobo, a clown, and a bagpipe player. Who are they, and how did they get themselves there?
The walls are too hard to puncture, and the walls are too high to climb. All five people do not know how long they have been there, and they are unable to feel anything.
7. The Hitch-Hiker (Sn. 1; E. 16)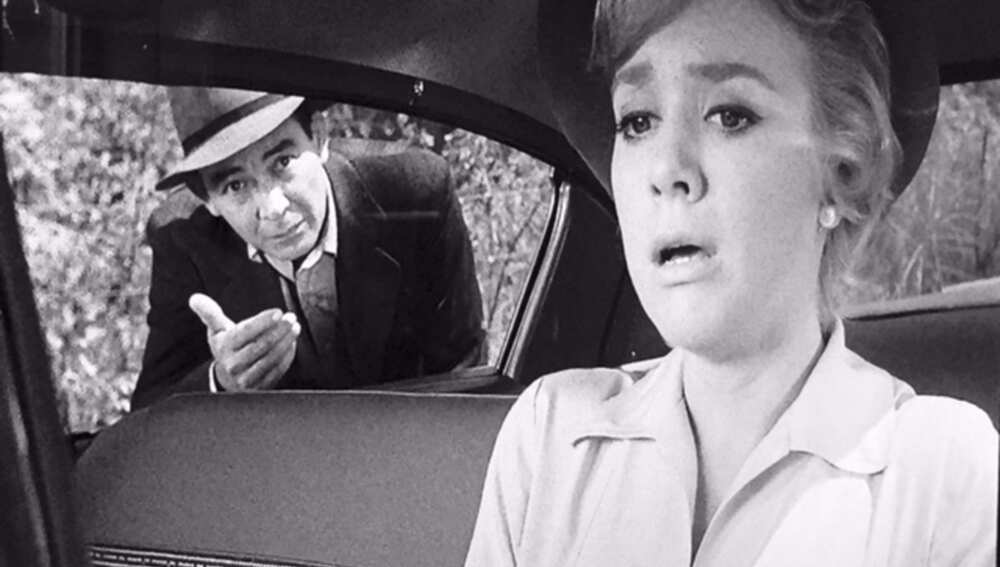 Nan Adams is driving from Manhattan to Los Angeles. The trip seems okay save for a blown tire, which is repaired before her journey continues.
She then realizes that she has been seeing the same man time and again hitchhiking along the way. Although she drives for miles and miles, the man still appears in front of him.
When she points him out to the man who repairs her tire, he disappears. No one else notices the strange man except her.
The result of his appearance is a scary cat and mouse game that pushes her into paranoid hysteria. She decides to pull over to call her mother only for her to unearth something unsettling.
6. The Bewitchin' Pool (Sn. 5; E. 36)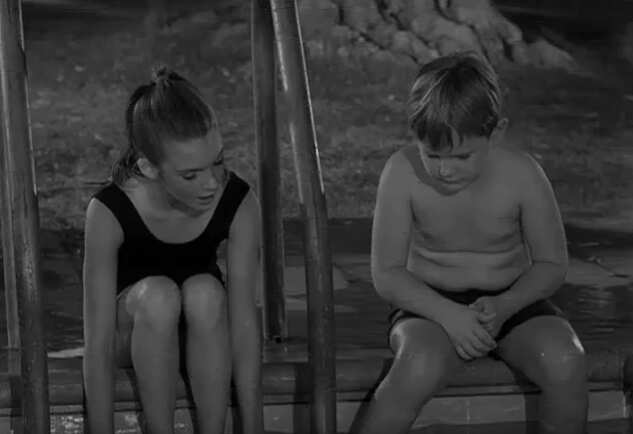 Sport and her younger brother, Jeb, are born in a family with cold, self-absorbed and uncaring parents. The parents tell them that they are going to get a divorce, and they have to choose who to live with.
One day as the two kids sit outside their family pool, a boy whose name is Whitt appears from underneath and convinces the two children to follow him.
After diving into the water, they end up in a different world. Instead of emerging from the pool, they emerge from a swimming hole and into the woods, where they meet Aunt T.
Aunt T has many children under her care. She explains that the other children also come from nowhere, and are mostly from families that lack love. Sport and Jeb have to decide whether or not to stay with Aunt T or to go back to their crappy family life.
5. The Monsters Are Due on Maple Street (Sn. 1: E. 22)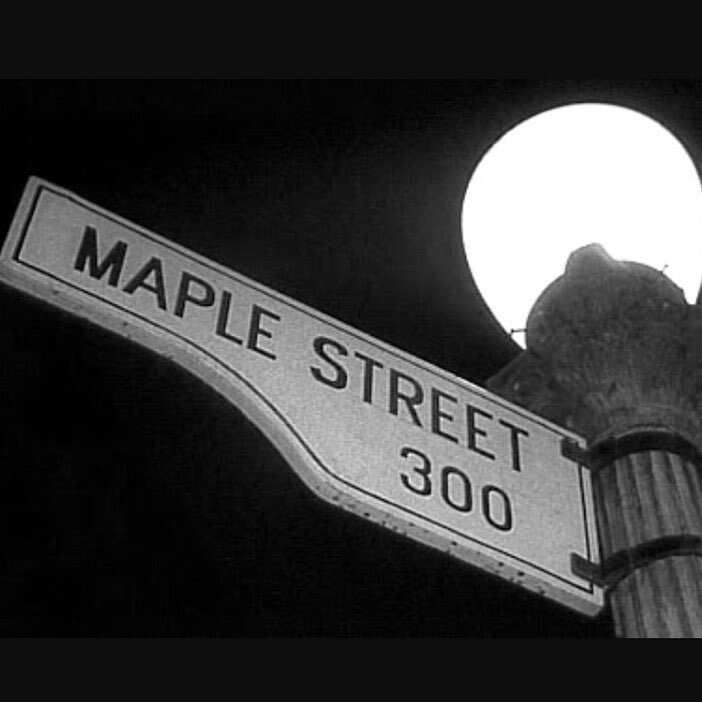 It is a lovely day for the residents of Maple Street until they experience something similar to a tremor. They also hear a loud thud, and Steve Brand argues that it is just a meteorite.
Young Tommy narrates to people a story about an invasion by aliens. It is just a story he read from a science fiction book, but this sets everyone into panic mode.
The people suspect Les Goodman then Charlie Farnsworth before suspecting Steve and later Tommy. They are looking for someone to blame for the bizarre happenings.
4. To Serve Man (Season 3; E. 24)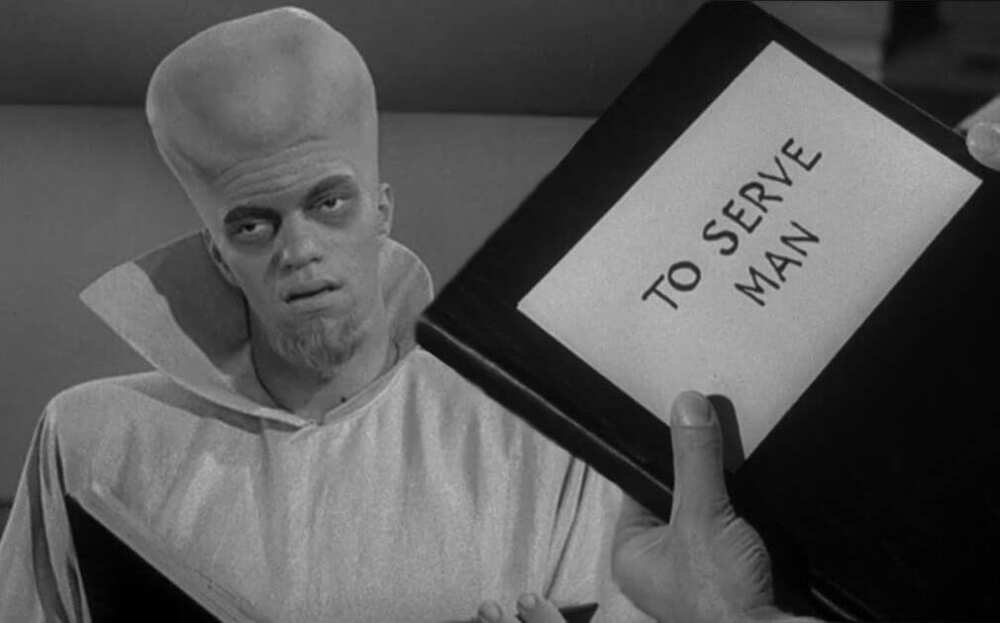 Alien creatures come to earth, and they promise to share the technology and to live in harmony with humans. Michael Chambers recalls the recent events after the arrival of the spacecraft that brought the aliens.
Kanamit is the name of the aliens, and sure enough, they look friendly. People have nothing to fear because they will bring in new technology and cure all diseases.
Chambers works as an encryption specialist, so he does his best to decrypt a book that Kanamit left behind. Although the title sounds harmless, there are plenty of harsh surprises awaiting the human race.
3. Time Enough At Last (Season 1; E. 8)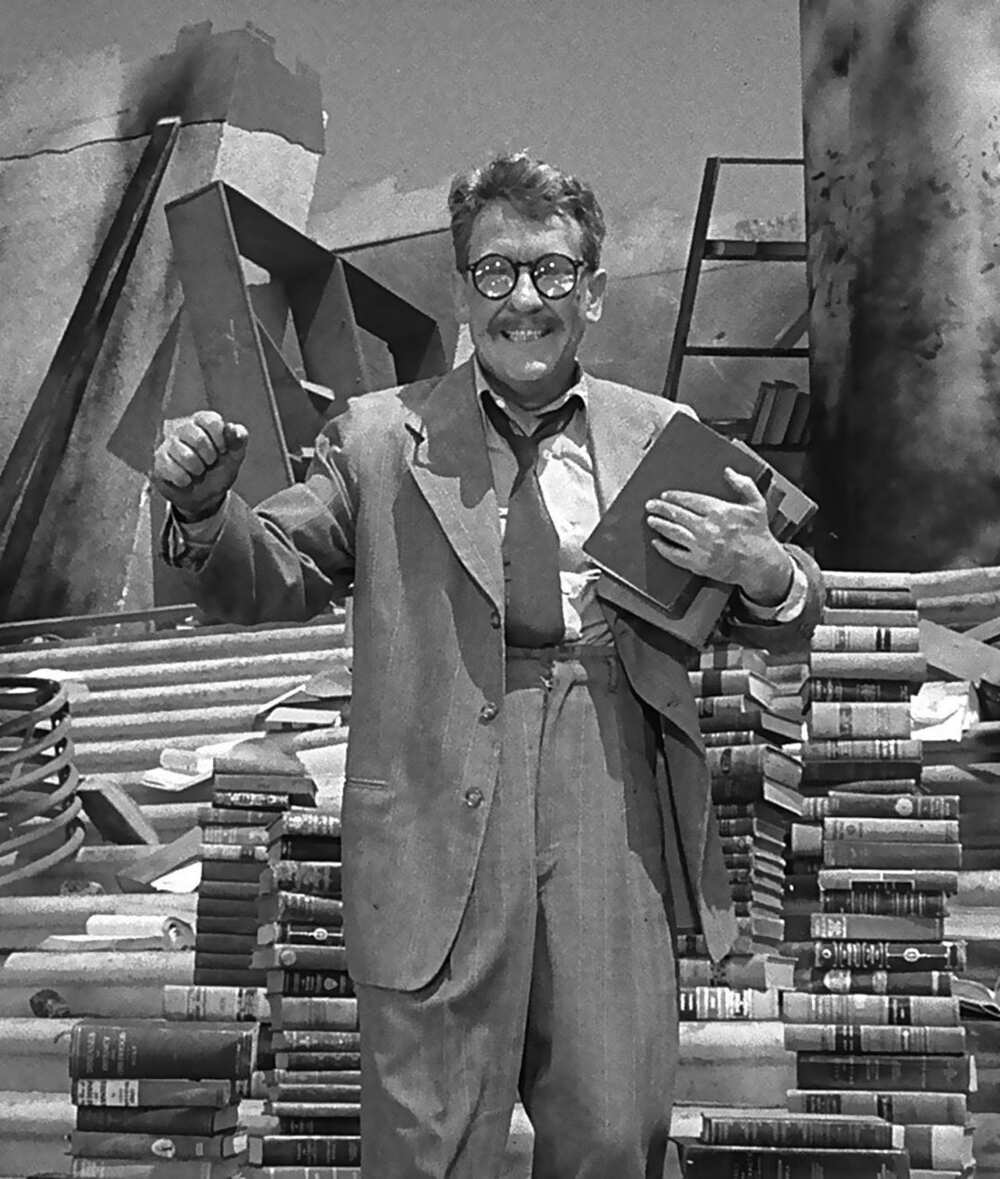 Henry Bemis is an avid book lover and reader. Unfortunately, the hustle and bustle of everyday life do not allow him to read as much as he would like.
At work, he is not allowed to read during the stated working hours. His wife at home will not allow him to read a newspaper, let alone books.
One day, he hides in the vault in the basement of the bank to read. He suddenly heads a massive explosion above. When he emerges, he realizes that the entire world has been ruined in a nuclear holocaust.
He finds books from the library to read, but one unexpected thing happens.
2. Eye of the Beholder (Season 2; E. 6)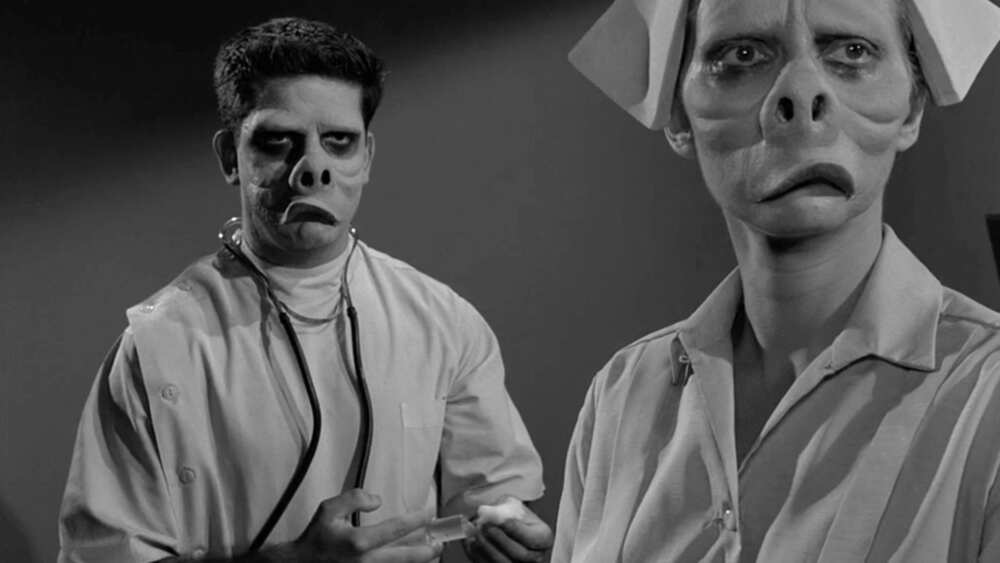 Janet Tyler has undergone a surgical procedure to make her look normal. Her head is, therefore, all wrapped up in bandages at the hospital.
This is her 11th trip to the facility because she is desperate to look like everyone else. In her head, she has vivid memories of being ridiculed and people being horrified of her.
She is hopeful that after the removal of the bandages, she will look normal, and people will no longer be terrified of her. If this does not happen, she will be segregated in a colony that hosts other people who look like her.
What will happen to her? Does she finally look normal after the procedure? The truth is in the eye of the beholder.
1. Walking Distance (Season 1; E. 5)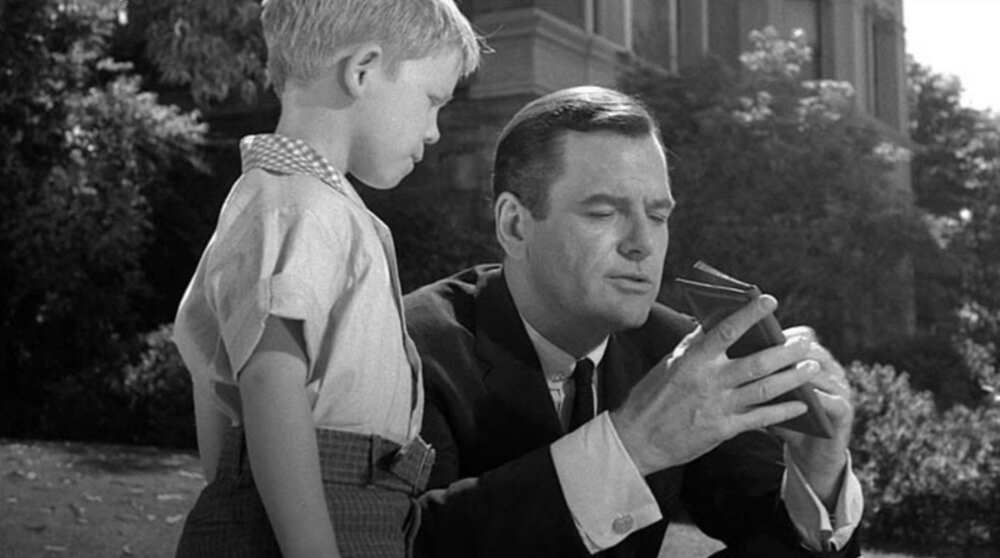 Martin Sloan, a man who works as the vice president of an ad agency, decides to travel back in time to his years as a child. He arrives a few miles away from his town of nativity.
He makes a stop at the gas station, where the attendant informs him that it will take roughly an hour to change the oil and do everything else that is necessary.
He realizes that he is just one and a half miles away from his hometown. He left the place 25 years back. He decides to walk there. Within no time, he goes back to his 11-year-old self. He is a young boy who lives with his parents again.
Are you looking for the best Twilight Zone episodes to watch for the first time or to re-watch? We have your back. The list above will play with your psychology and make chills run down your spine. Feel free to share with us those that you think are the best from this series, which aired from 1959 to 1964.
Source: Legit.ng