Mia Swier bio: Who is Darren Criss' wife?
Mia Swier is a renowned TV writer and producer. She may not be as popular as her significant other Darren Criss because unlike him, who is always on screen, she mostly works behind the scenes. This explains why most fans may not know much about her.

Mia Swier works in showbiz, like her husband. The American TV producer works at Showtime & Fox and among the popular stars in California, USA, especially because of her marriage. Most of her husband's fans remember her as the long-time girlfriend of Darren Criss, who is an American actor, singer, as well as a songwriter.
Mia Swier profile summary
Name: Mia Elan Swier
Date of birth: 1st of September in 1985
Age: 34 years old
Place of birth: Alabama
Nationality: American
Profession: Producer and writer
Spouse: Darren Criss
Early life
Mia was born in Alabama on the 1st of September in 1985. She enrolled at Indian Spring School in 1988. Her family moved to Alabama when she was 10 years old, relocating from New York, where she was born.
She went to New York University, where she earned a Bachelor's degree in Mass Communication and Media Studies in 2007. She accumulated some work experience while studying at NYU's Steinhardt School for Media Studies and Television Production while working with various TV networks including, NBC, ABC, and USA Network. She also attended New York Film Academy, where she pursued a course in Filmmaking, graduating in 2009. She also became an intern for "Saturday Night Live."
Life before meeting Darren
Although the two dated for a long time, Mia's early career life dates back to her college days. There is more to her than the recently focused-on Darren Criss Mia Swier relationship. Her life was full as she had an active career life.
She was a production assistant at White Cherry Entertainment. At around the same time, he worked to produce several live shows including the SuperBowl as well as the Thanks Giving Day Parade.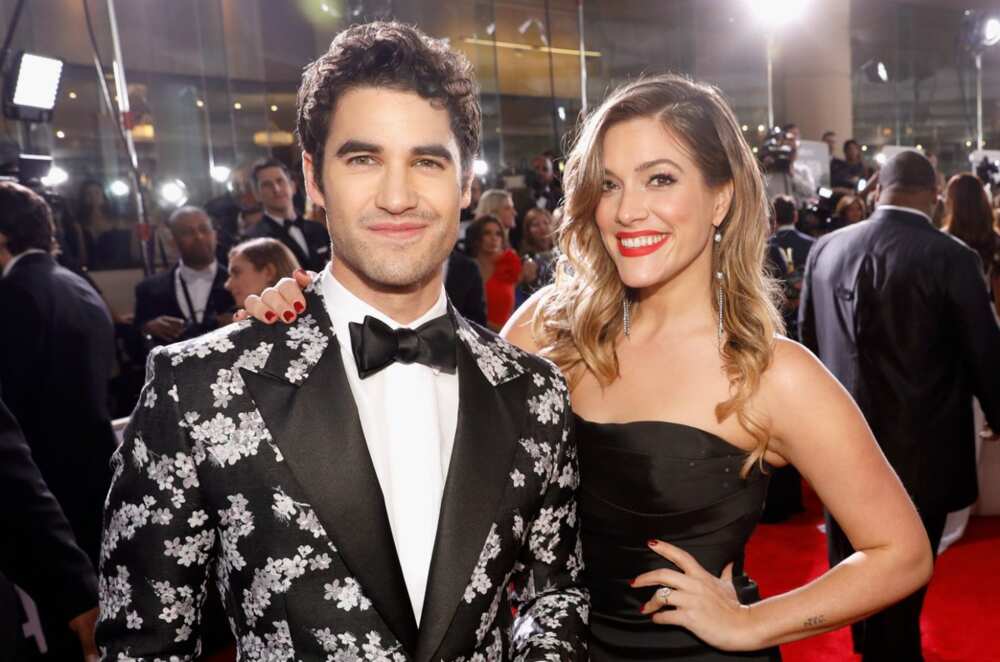 She then became a production intern at ABC Television Network in 2005. The following year she moved to work as a Nashville Star Production assistant at USA Networks. She moved on to a different post after two years. She began working at Showtime Networks Inc. as an associate producer. She worked on promotional content for cinematic films and TV shows. Some of the shows she worked on include Twilight Saga, Dexter, and several documentary films.
She also co-founded Effin Media together with Dan Bricker. The company went to work on different projects, including a mocumentary called A (Not So) Civil Union.
Is Darren Criss in a relationship?
Criss was in a long-term relationship with Mia. For a long time, a lot about their relationship had been hidden. Some believe that they have been together since 2012, but it has been said that they became an item earlier in 2010.
However, it was not until 2013 that they both revealed the truth of their status. Mia was working on Glee. Who was Mia Swier on Glee? She produced and directed promotional content for the show.
Multi-talented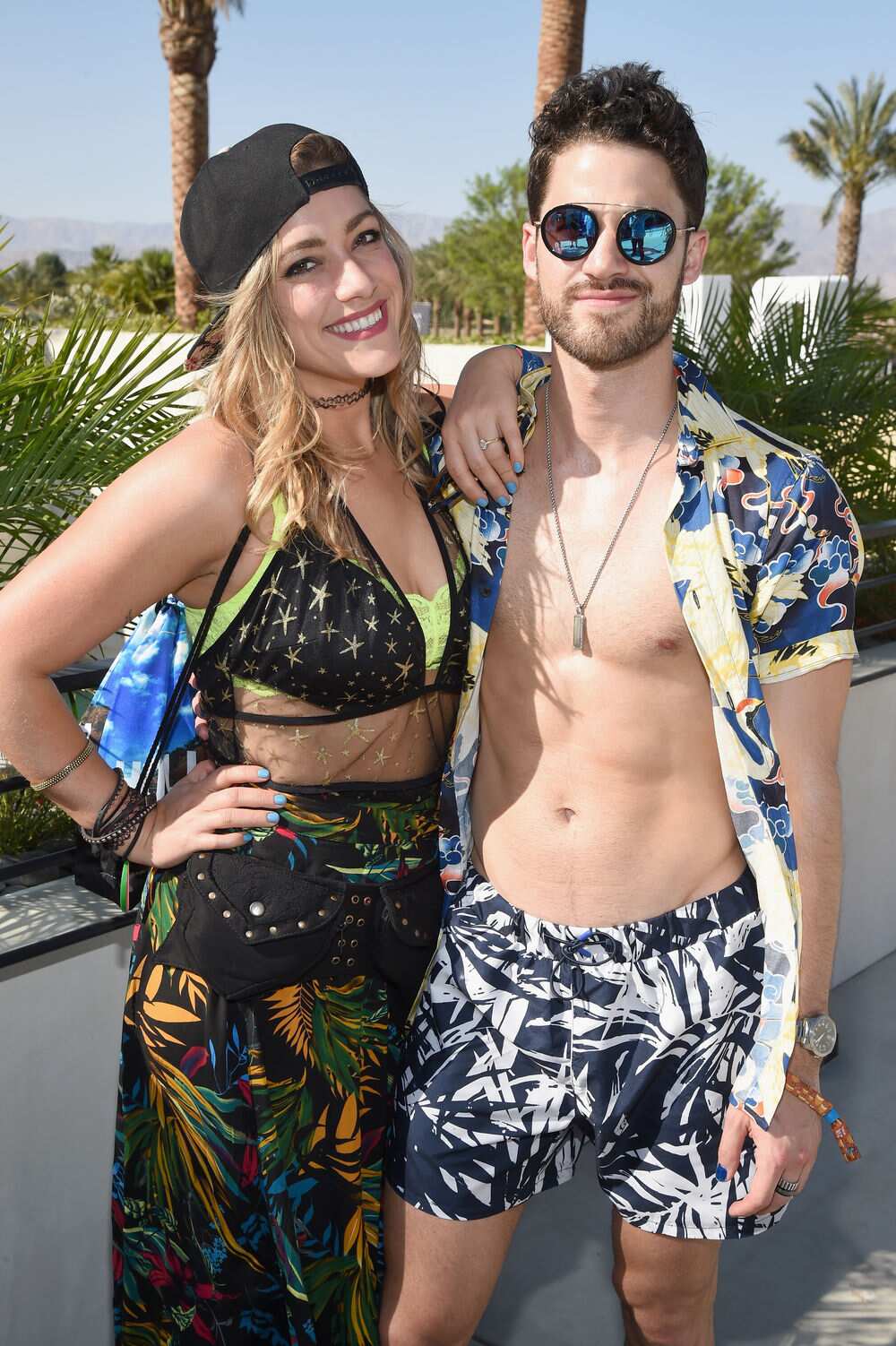 Apart from her film-related career, she is also a musician and is into crafts. This has been proven by the fact that she is a bassist and vocalist for the all-female Guns 'n Roses tribute band called Guns n' Hoses. She also served as the lead vocalist in a rock band called Mad Moon Riot up until she could no longer do it in 2015. Her tight work scheduled got in the way of her passion and music, which meant that she had to choose one thing.
If she did not make it in media and music, she probably would have had a shot in fashion. She seems to be handy when it comes to creating things. If the Halloween costumes she made for her husband and herself are anything to go by, her work is quite impressive.
Darren Criss wedding
After being Darren Criss girlfriend for a long time, Darren Criss married his long-time sweetheart. The young man announced his engagement to Mia on social media in January 2018. He said that they had been together for seven and a half years.
In April 2018, the couple opened a piano bar in Los Angeles called 'Tramp Stamp Grannys' to offer "pretty booze and tasty tunes." The bar was named as a tribute to her lively grandmother. The couple went on an outing with his parents, following Darren's Emmy win in September 2018.
Is Darren Criss married? After dating for the many years Darren Criss and Mia Swiere finally tied the knot on 16th February 2019 at Ace Hotel in New Orleans. After a happy exchange of vows before family and friends, Mia became Darren Criss wife officially.
There star-studded wedding was fabulous. Several movie stars graced the event, including Glee alum Lea Michele, Chord Overstreet, John Stamos, and Harry Shum Jr.
The two have always loved to travel together, and marriage did not change this. They continue to enjoy life and thrive in their different but related careers. Mia has a net worth value of $3.5 million, which is quite impressive.
Mia Swier is an admirable woman who has achieved a lot on her own. She pushed to have a successful career, even owning a company in a competitive industry. Although she became even more popular when she got married to her long-time sweetheart, she has always been an impressive woman.
Source: Legit.ng