Rosa Parks bio: life story, accomplishments, quotes
Rosa Parks was a famous civil rights activist. She is remembered for refusing to surrender her seat to a white passenger while onboard a segregated bus in Montgomery, Alabama. Her defiance move lead to the famous Montgomery Bus Boycott. The success of the boycott launched a nationwide effort to bring racial segregation of public facilities to an end.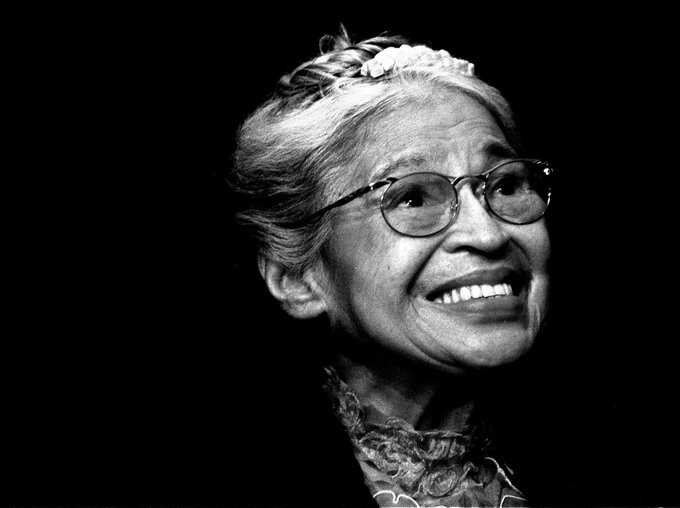 Who is Rosa Parks? Many people know her as an outspoken activist. She is the woman whose confidence and courage helped change the world.
She made a major contribution to the eradication of racism. She was born as Rosa Louise McCauley on February 4, 1913, in Tuskegee, Alabama. She was the daughter of James and Leona McCauley. Her parents got separated when she was just two years old. Read on to discover more of Rosa Parks achievements over the years.
Rosa Parks profile summary
Name: Rosa Louise McCauley
Date of birth: February 4, 1913
Place of birth: Tuskegee, Alabama
Parents: James and Leona McCauley
Famous for: Being an activist
Rosa Parks biography: Early life
After the separation of her parents, Parks' mother moved the family to Pine Level, Alabama, where they were to stay with her parents, Rose and Sylvester Edwards. Parks' grandparents were former slaves. They were strong advocates for racial equality, which could be where she got her strong convictions from. The family lived on the Edwards' farm, where Parks spent her youth.
Rosa Parks birthday was on February 4, 1913. Her early experiences with racial discrimination and activism for racial equality helped shape the woman she became in the future.
School and education
Parks attended segregated schools throughout her schooling years. Her mother taught her how to read and write at an early age. She went to a one-room school in Pine Level, Alabama. The school consistently lacked supplies, including basics such as desks.
As if that was not enough, African American students were forced to walk to the first through sixth-grade schoolhouse. This happened while the city of Pine Level provided bus transportation and a new school building for white students.
When she turned 11 years old, Parks attended the city's Industrial School for Girls in Montgomery. She left school in 1929, while in the 11th grade.
She attended a laboratory school for secondary education that was led by the Alabama State Teachers College for Negroes. It was necessary for her to attend to her sick grandmother and mother back in Pine Level.
Parks did not return to her studies after that. She chose to find a job at a shirt factory in Montgomery. It was after she got married in 1932 that she earned her high school degree in 1933, with her husband's support.
Marital life
The famous activist got married in 1932 at age 19, after meeting Raymond Parks, a barber. He was also an active member of the NAACP. She went on to graduate from high school with Raymond's support.
Afterwards, she became actively involved in civil rights issues, especially when she joined the Montgomery chapter of the NAACP in 1943. She served as the chapter's youth leader and the secretary to NAACP President E.D. Nixon. She held the latter post up until 1957. The couple did not have any children.
Rosa Parks and the Montgomery Bus Boycott
Rosa Parks story is inspiring and powerful. On December 1, 1955, she got on the wrong side with the law when she ignored a bus driver's instruction to give up her seat for a white passenger.
She was riding the Cleveland Avenue bus that day after leaving work at a Montgomery department store. She worked as a seamstress. Rosa was among a few passengers who took a seat in first rows designated for "colored" passengers.
The Montgomery City Code required all public transportation to be segregated. Bus drivers had the "powers of a police officer of the city while in actual charge of any bus to carry out the provisions" of the code.
There was a clear demarcation for whites and African Americans. The whites were at the front while the blacks stayed at the back. That day Parks was coming from work, she followed the rules and picked a spot. When the bus filled up, a few whites were standing.
The driver, seeing this, decided to move the separating sign a few sections back, disadvantaging the colored passengers in favour of the white ones. Out of the four passengers that were asked to move back, Rosa refused. So, why did Rosa Parks not give up her seat?
The city's bus ordinance didn't specifically give drivers the authority to demand a passenger to give up a seat to anyone, regardless of their skin colour. Unfortunately, it had become a habit for the Montgomery bus drivers to take matters into their own hands, offering preferential treatment to whites at the expense of the black citizens.
The drivers were ruthless to the extent that any protests from the black passengers would warrant a police arrest, which is what happened to Rosa. In this particular incident, 3 other passengers agreed to leave their seats except for the activist. The police were called, and Rosa was accused of violating Chapter 6, Section 11 of the city's segregation law.
How long did Rosa stay in jail? After the incident on the bus, she was taken to police headquarters, where she spent a few hours only before she was bailed out.
The incident was a typical example of the discrimination that took place at the time. In retaliation, members of the African American community were asked to stay off city buses on Monday, December 5, 1955 — the day of Parks' trial — in order to protest her arrest.
People adjusted, some took cabs, shared spaces in their cars, while others chose to walk to work. The Montgomery Bus Boycott, as it later became known, was a huge success. It lasted 381 days and ended up with a Supreme Court ruling that declared segregation on public transit systems unconstitutional.
With Nixon as the head, a series of meetings followed, and a boycott against Montgomery's city buses began on December 1. Ads were placed on local papers and handbills printed and distributed in black neighbourhoods.
As a result, the Montgomery Improvement Association (MIA) was formed. The association capitalized on Parks' case, offering the right chance to seek further action for real change.
How did Rosa Parks change the world?
Parks' arrival at the courthouse that morning was well received. She and her attorney, Fred Gray, were greeted by a crowd of around 500 local supporters. After 30-minutes of the hearing, Parks was found guilty of violating a local ordinance and was fined $10, and a $4 court fee.
However, the most important achievement of the trial was that it sparked something new. The city's buses continued to be empty. People chose to carpool while others rode in African American-operated cabs.
However, the estimated 40,000 African American commuters who lived in the city at the time chose to walk to work that day — with some going as far as 20 miles.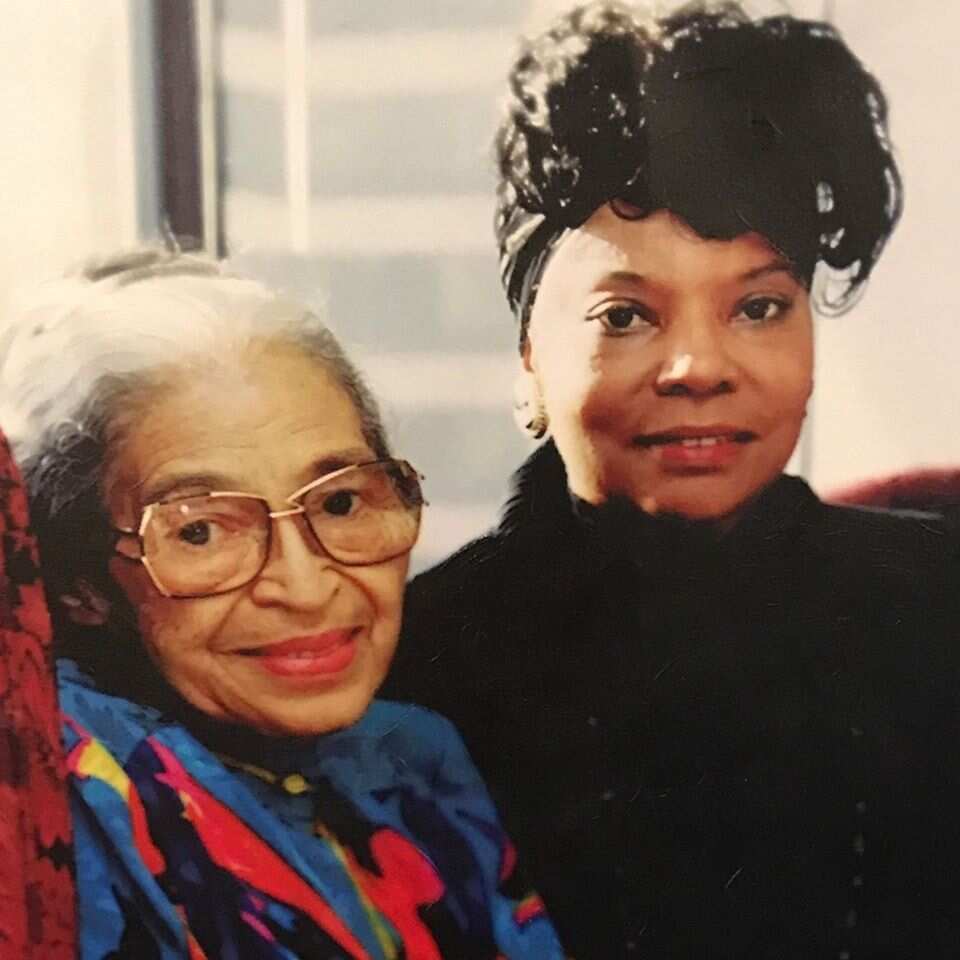 This went on for months, and the transit company started feeling the impact as they lacked cash. The segregationists resulted in violence as they chose to burn down Black churches. They went as far as destroying King's and E.D. Nixon's homes.
It went as far as suspending the insurance for the city taxi system used by African Americans. Furthermore, Black Americans were arrested for violating an antiquated law prohibiting boycotts.
The African American community took legal action as a way of responding. They used the Brown v. Board of Education decision that stated: 'Separate but equal policies had no place in public education'.
The Black legal team took the issue of segregation on public transit systems to the U.S. District Court for the Middle District of Alabama, Northern (Montgomery) Division. Parks' attorney, Fred Gray, was behind filing the suit.
In June 1956, there was some relief at last. The district court declared racial segregation laws or the Jim Crow laws as unconstitutional. The city retaliated and appealed to the court's decision. However, on November 13, 1956, the U.S. Supreme Court upheld the lower court's ruling, declaring segregation on public transport to be unconstitutional.
The businesses that had suffered as a result of the boycott had suffered a great financial loss, and with the legal system ruling against them, the city of Montgomery had to lift its enforcement of segregation on public buses.
This led to the end of the boycott on December 20, 1956. The persistence was crucial for the Montgomery Bus Boycott success. It went on to become one of the biggest mass movements against racial segregation in history.
After the boycott
Life was not easy after the victory. The success may have been considered as one of Rosa Parks accomplishments but she suffered as a result of it. She became a symbol of the Civil Rights Movement, but her life after the boycott was not easy. It appears as although this was the heavy price she had to pay to achieve her goals.
While most people ended up gaining, she was not one of the direct beneficiaries. She lost the department store job.
The damage went beyond her as her husband suffered the blow too; it became necessary for them to move to Detroit, Michigan, for a fresh start. She worked as a secretary and receptionist in U.S. Representative John Conyer's congressional office, and also served on the board of the Planned Parenthood Federation of America.
In 1987, she and Elaine Eason Steele founded the Parks and Raymond Parks Institute for Self-Development. The organization runs a program, "Pathways to Freedom" bus tours. These are meant to educate the youth on crucial civil rights.
Death
Rosa Parks death date was on October 24, 2005. Parks quietly died in her apartment in Detroit, Michigan. She was 92 years old at that time. She had been diagnosed a year before with progressive dementia, a condition she had been suffering from since at least 2002. Several memorial services marked her death. She lay in honour at the Capitol Rotunda in Washington, D.C.
It is estimated that 50,000 people viewed her coffin. She was interred between her husband and mother at Detroit's Woodlawn Cemetery in the chapel's mausoleum. A short while after her death, the chapel was renamed the Rosa L. Parks Freedom Chapel.
Quick facts
Rosa achieved so much in her lifetime and helped to change a lot. Some of her achievements highlights include the Spingarn Medal in 1979.
She also got awarded the Presidential Medal of Freedom in 1996, adding to her prestigious accolades is the Golden Plate Awards in 1995 and the Congressional Gold Medal in 1999.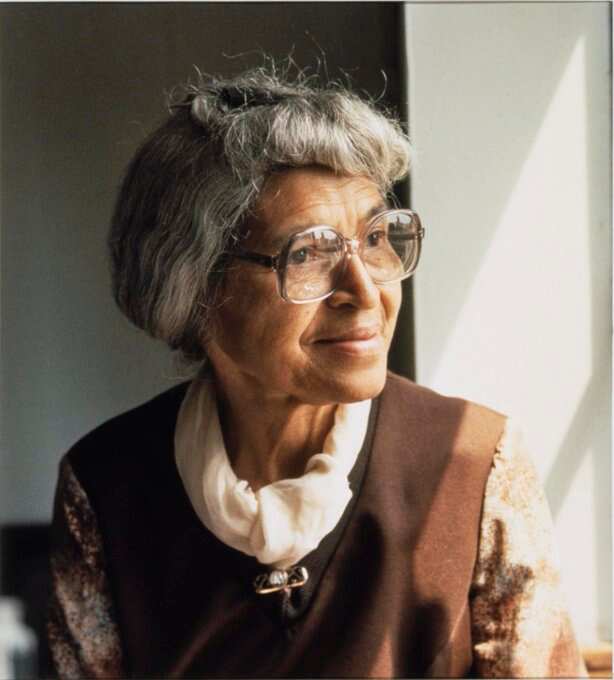 She was born in an era when things were not easy for people of her race. With so much discrimination going on, she stood and became the voice of reason. Her confidence helped many to fight for their own freedoms as well.
Rosa Parks quotes
The following area few of her most famous quotes.
Racism is still with us. But it is up to us to prepare our children for what they have to meet, and, hopefully, we shall overcome.
Whites would accuse you of causing trouble when all you were doing was acting like a normal human being instead of cringing.
I would like to be known as a person who is concerned about freedom and equality and justice and prosperity for all people.
I would like to be remembered as a person who wanted to be free... so other people would also be free.
Whatever my individual desires were to be free, I was not alone. There were many others who felt the same way.
You spend your whole life in your occupation, actually making life clever, easy and convenient for white people. But when you have to get transportation home, you are denied equal accommodation. Our existence was for the white man's comfort and well-being; we had to accept being deprived of just being human.
There is just so much hurt, disappointment, and oppression one can take... The line between reason and madness grows thinner.
I was born 50 years after slavery, in 1913. I was allowed to read. My mother, who was a teacher, taught me when I was a very young child. The first school I attended was a small building that went from first to sixth grade. There was one teacher for all of the students. There could be anywhere from 50 to 60 students of all different ages.
I had decided that I would not go anywhere with a piece of paper in my hand asking white folks for any favors. I had made that decision myself, as an individual.
Arrest me for sitting on a bus? You may do that.
As a child, I learned from the Bible to trust in God and not be afraid. And I felt the Lord would give me the strength to endure whatever I had to face. God did away with all my fear.
I have learned over the years that when one's mind is made up, this diminishes fear; knowing what must be done does away with fear.
It was just a matter of survivalーlike getting off the roadーso we could exist form day to day.
You must never be fearful about what you are doing when it is right.
Have you ever been hurt and the place tries to heal a bit, and you just pull the scar off of it over and over again.
Rosa Parks was one of the most phenomenal women of her time. She was fearless and ready to step on people's toes just to get her voice heard.
Source: Legit.ng