Top 10 Disney movies of all time
Regardless of your age, Disney classics probably have an enormous place in your heart. They teach us important values such as love, acceptance, and friendship. Which are the top 10 Disney movies of all time that are worth watching over and over again?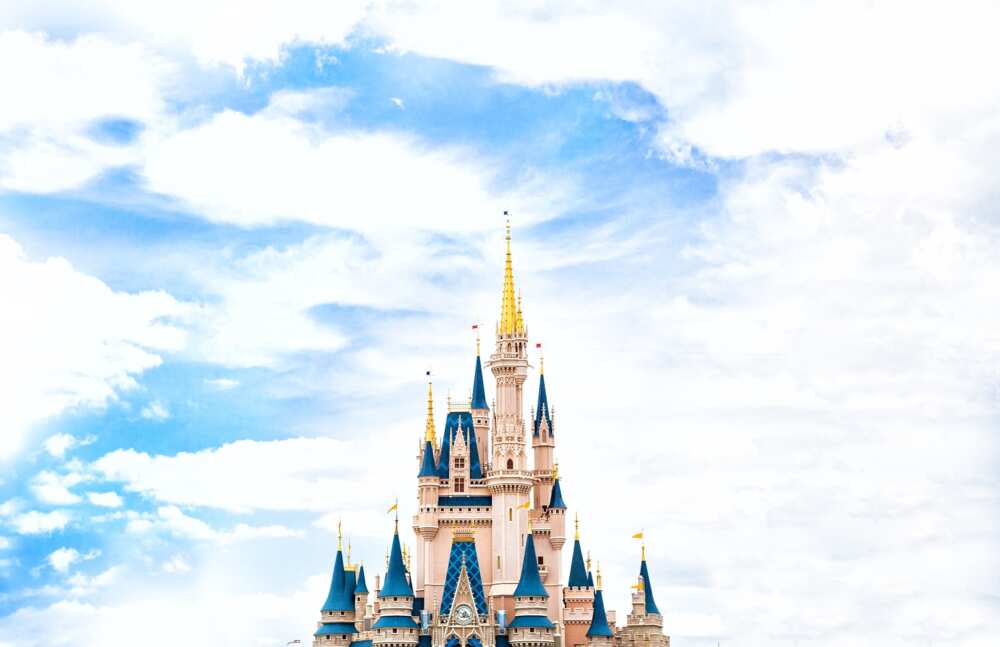 Heartfelt and beautiful Disney cartoons have been entertaining multiple generations for almost a century. The messages from Walt Disney classics are always ingrained deep in people's souls, and many people rewatch them over and over again.
Top 10 Disney movies of all time
There are a lot of good Disney movies that are loved by the public and that awaken a sense of nostalgia in people's hearts. Here is a list of the best Disney movies of all time. Are you excited to see what the best Disney animated movies are?
10. Frozen (2013)
"Frozen" is one of the most popular Disney movies of modern time which became a hit all over the world. It features Elsa, the Queen of Arendelle who has ice magic, and her younger sister Anna, whose mission is to try and undo the curse that Elsa accidentally cast on their homeland.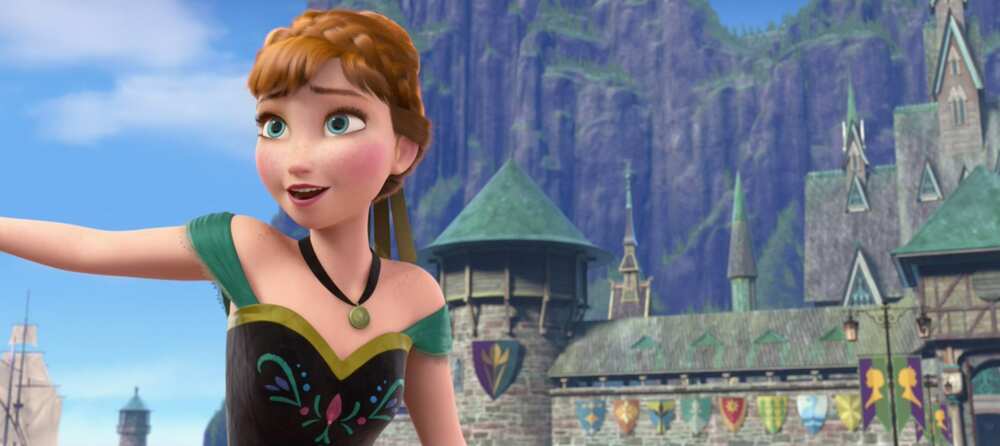 This animated film is funny and adventurous, but also touching and heart-wrenching at the same time. There are a lot of lovable side characters, and the main focus is on the familial love between the two sisters. "Frozen" is a musical, so you will also enjoy some amazing songs while watching the movie, among which the most popular is "Let It Go."
9. Mulan (1998)
This animated movie tells us about the valiant and brave Chinese girl named Mulan, who disguises as a man and joins the army to save her elderly father from being sent to war. It is based on an ancient Chinese legend.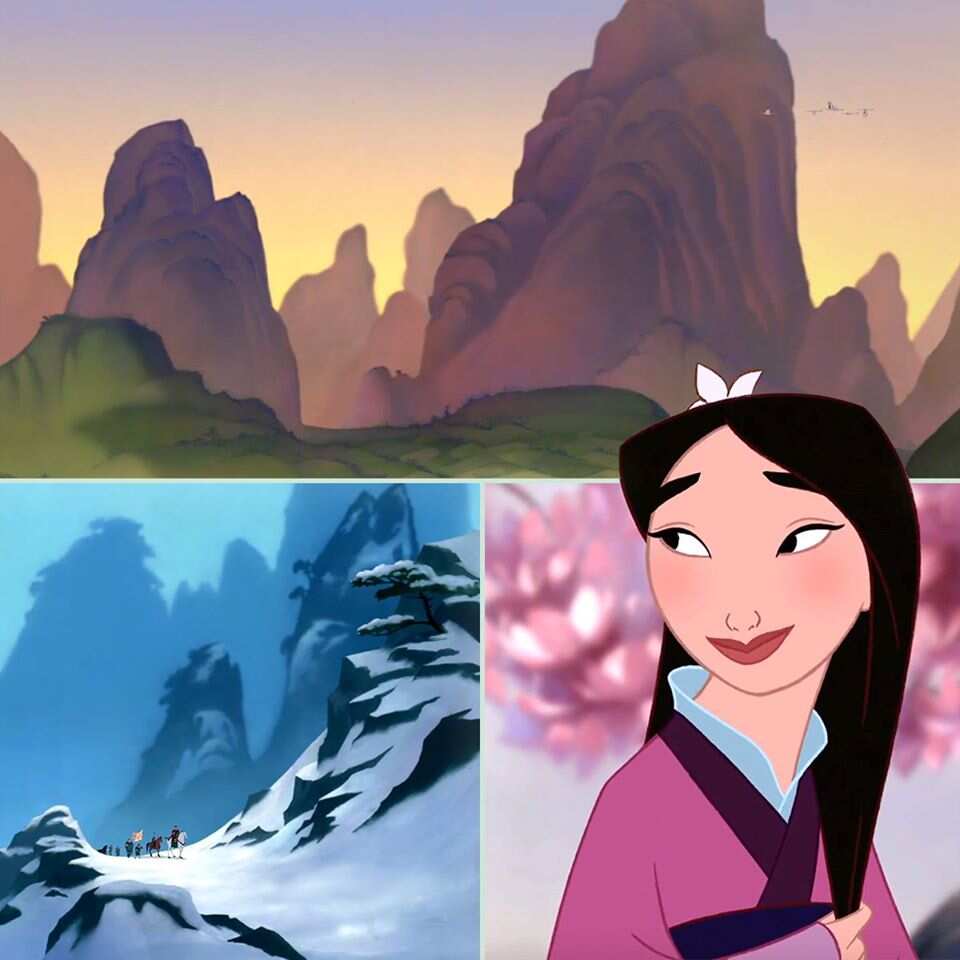 Despite its serious topic, "Mulan" does not have fighting scenes alone; there are plenty of comic relief characters and hilarious scenes. In addition to this, the movie has multiple songs that perfectly set the tone for every scene and that are incredibly catchy.
8. Hercules (1997)
The story is focused on the mighty Hercules, who is the son of Zeus and Hera. His goal is to reclaim his immortality, which was taken from him at a young age, and prove his heroism. Based on the Greek myth, this story will catch the eye of those who love historical settings and amazing humour.
Like many other top Disney movies, "Hercules" is a musical. It has a few memorable songs that will constantly play in your head on repeat once you hear them.
7. Snow White and the Seven Dwarfs (1937)
Based on the famous tale by The Brothers Grimm, "Snow White and the Seven Dwarfs" is one of the early animated classics that is still loved by many. The main character of the story is sent into the woods by her evil stepmother and has to live with the dwarfs who rescued her.
This is one of the best films for children and adults, and it would be perfect for family viewing. It has a few wonderful songs and it proves that classic productions never die.
6. Moana (2016)
This is a cartoon about the young and enthusiastic girl Moana who is the Polynesian chief's daughter. She is chosen by the Ocean to deliver an ancient relic to the goddess Te Fiti and is determined to do it with the help of demigod Maui.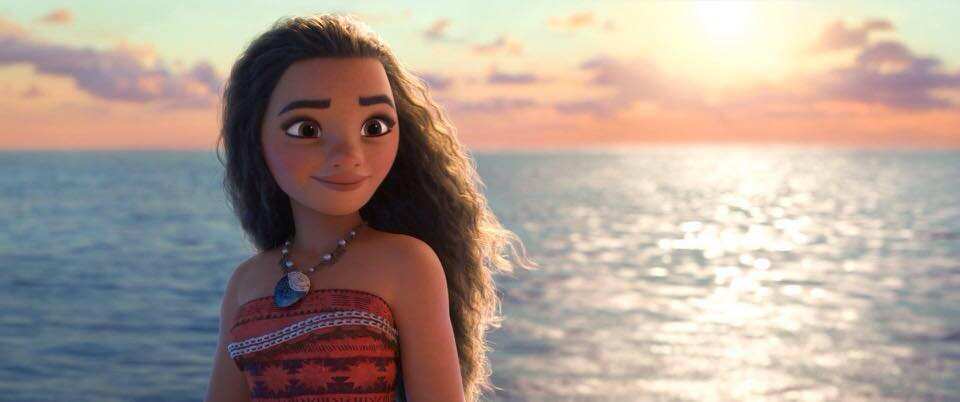 "Moana" was released in the same year as "Zootopia". It received a lot of critical acclaim because of its impressive music and brilliant animation. "Moana" is one of the best cartoons to date.
5. Tarzan (1999)
"Tarzan" is about the young man who was raised in a jungle by gorillas. His main goal is to figure out his place in life and defeat evil in the process. The movie has some amazing action scenes and a compelling story.
The film has some top-notch music that has definitely touched many people's hearts. For instance, "You'll Be In My Heart" by Phil Collins won the Academy Award for Best Original Song. It also inspired a Broadway adaptation and two sequels.
4. Pinocchio (1940)
This is another animated film based on an old tale. "Pinocchio" was originally a children's novel written by Italian author Carlo Collodi. The movie tells the story of a wooden puppet made by woodworker Geppetto. The puppet is brought to life by a blue fairy and strives to become a real boy.
"Pinocchio" is a down-to-earth film with highly educational themes and lovely songs. It particularly teaches children a lot of significant life values.
3. Beauty and the Beast (1991)
This animation presents us with the tale of Belle, who is captured in a hideous creature's castle. Later, the young girl starts uncovering some secrets and noticing that there is more to the place and her captor than what meets the eye.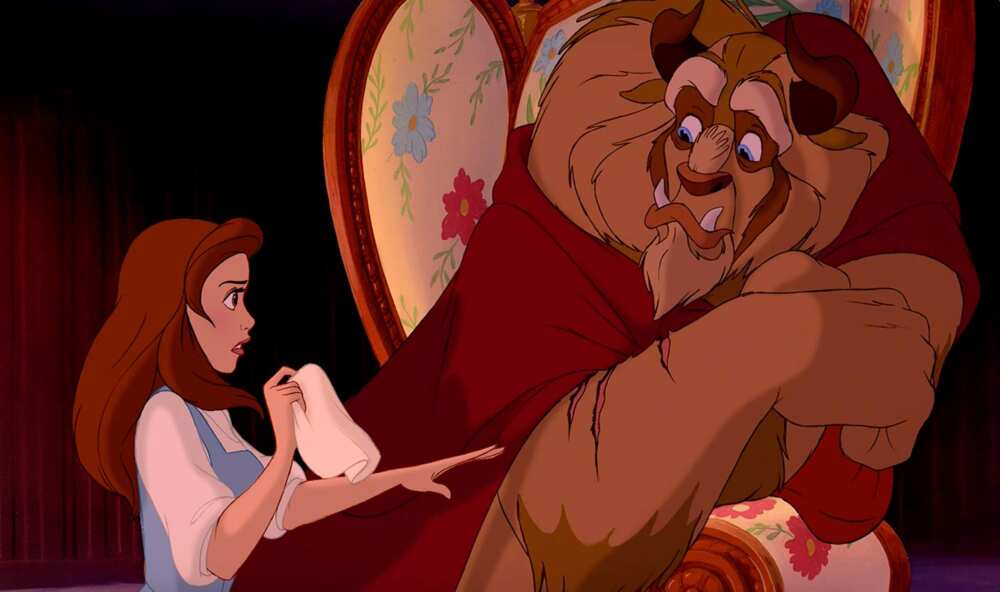 "Beauty and the Beast" is one of the most enchanting and musically rich animated works. It won an Academy Award for Best Original Song (which has the same name as the film). However, songs like "Belle" and "Be Our Guest" also received nominations. In 2017, the live-action movie inspired by this cartoon came out, starring Emma Watson as Belle.
2. Aladdin (1992)
The unique Eastern tale "Aladdin" is full of incredible storylines, game-changing plot twists, and witty jokes. The main character is a street urchin with a kind heart who finds a magic lamp that can make all his wishes come true. It was inspired by an Arabic folk tale.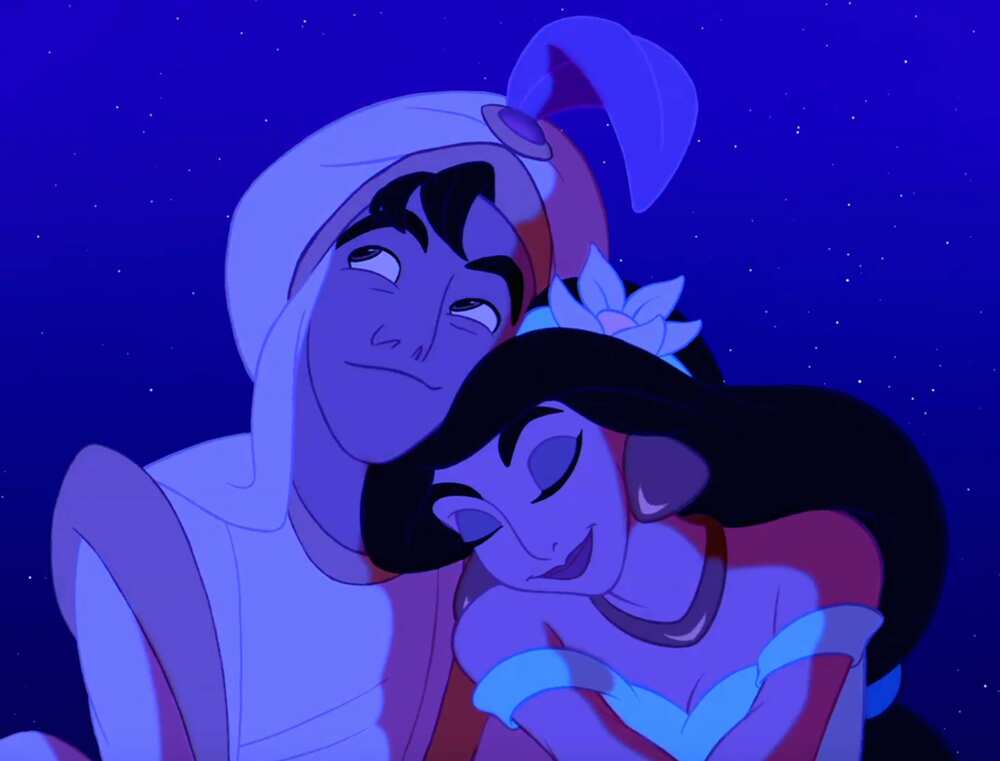 This movie was a huge success, winning two Academy Awards for Best Original Score and Best Original Song for "A Whole New World." Another prominent musical number, "Friend Like Me," was also nominated. In 2019, the live-action film of the same name was released, mainly following the plot of the original.
1. The Lion King (1994)
"The Lion King" is one of the most successful and beloved movies in the history of Disney. It tells us about young Simba, a lion who is destined to be king but is forced to exile after the death of his father, Mufasa. Eventually, he has to return and reclaim his rightful throne from Scar - his uncle, who was responsible for Mufasa's murder.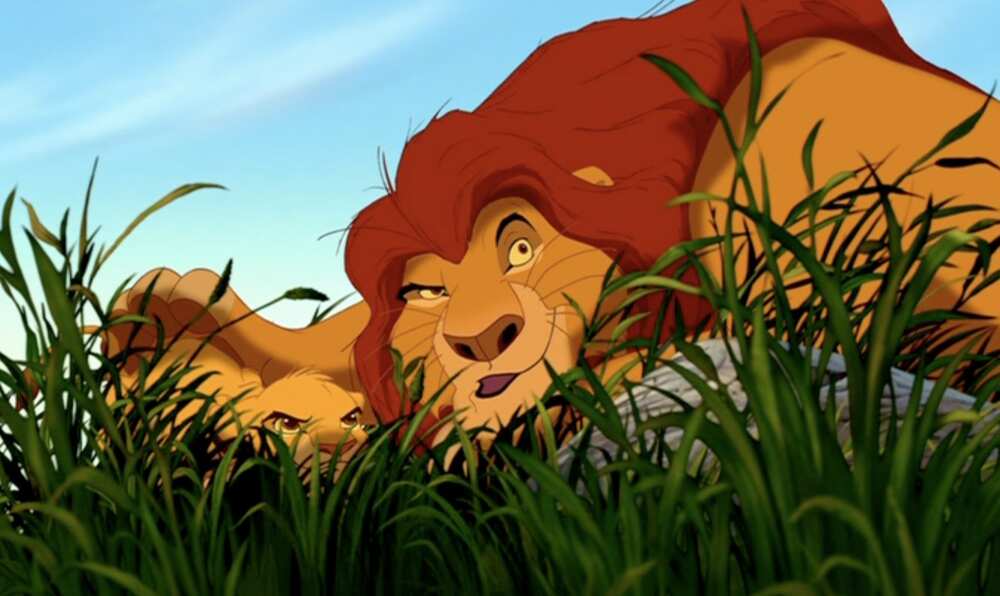 This animated work is highly praised by its fans for its unforgettable music and compelling storytelling. Just like "Aladdin," it won two Academy Awards - Best Original Score and Best Original Song for "Can You Feel the Love Tonight." The nominations included other songs - "Hakuna Matata" and "Circle of Life." The live-action version of this classic movie came out in 2019.
Do you agree with these films being the top 10 Disney movies of all time? Which other famous animated works do you enjoy? You can share your opinions in the comment section.
Source: Legit.ng