Recharge And Get Paid app, registration, account, how it works, benefits
Many people look for different ways to earn extra income, which explains why Recharge And Get Paid is a viable and increasingly common online earning technique for some Nigerians. How does the Recharge And Get Paid app work? Is it legit? These are just but a few of the questions that those not in it seek answers to.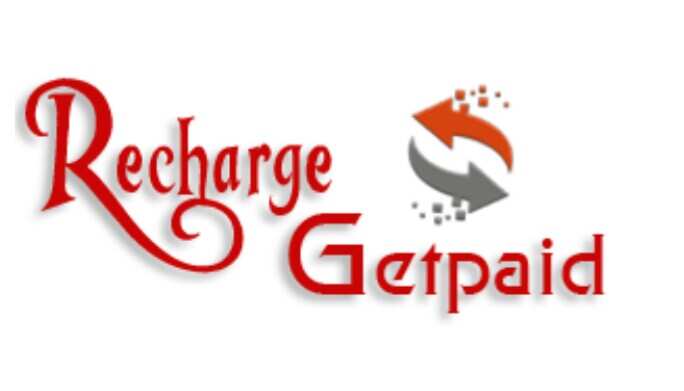 Inasmuch as the desire to accumulate extra cash keeps rising with each passing day, it is extremely important to ensure that the method used is legit and sustainable. Online options continue to be some of the most favoured avenues of making money today, but just how does the Recharge And Get Paid app work? Is it even beneficial?
Everything you need to know about the Recharge And Get Paid app
The app offers a platform for Nigerians to make money. The app comes with different earning schemes that, when properly exploited, can amount to something significant. The time of recharging your airtime and loading your data without earning a single cent for is gone. You can earn just by accessing the services that you need on a daily basis. First things first though, you must register as a user at www.rechargeandgetpaid.com.
Recharge And Get Paid how it works
Before we get into the registration, it is important to understand that Recharge And Get Paid/ RAGP is a telecom company with a platform using Licensed VTU (Vitual Top Up) to recharge different products of MTN, Etisalat, Glo, and Airtel data subscriptions, not to mention cable TV subscriptions.
In fact, it ranks among the most successful VTU business allowing you to earn as recharge is made. Apart from the VTU, this business comes with a second approach which is based on referrals. This means that it comes with two aspects namely marketing and distribution.
For the distribution, one capitalizes on selling recharge cards, something that even college students can take advantage of. Marketing, on the other hand, refers to the aspect of introducing the idea of the company to other people and signing up. You may want to use both approaches to make the maximum amount from the venture.
Making cash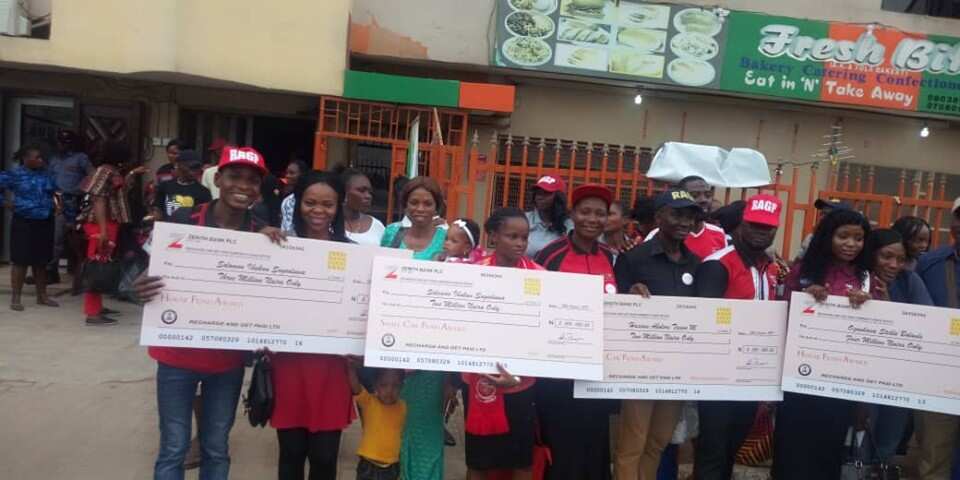 Here is how much you can earn using this platform:
Recharging or selling airtime earns you 2%
Buying or selling data earns you 10%
Referring others to join the platform yearns you 20% in addition to point values
When the referrals recharge or even when you purchase airtime it translates to 0.35% earnings
When referrals purchase data, 4% is yours.
In case your own referrals refer others then you earn 10% and point value
Upon registration and gaining membership on RAGP you get a 20% welcome bonus
You get a monthly N100,000 leadership bonus if you maintain your PV above ₦10,000
You qualify for the coveted International tip fund amounting to ₦500,000 if you have a cumulative PV of more than ₦25,000
You can access a car fund worth ₦2 million if you have a cumulative PV that is not below ₦60,000
You qualify for a ₦3 million house fund with a cumulative PV of ₦10,000 and above
You get a final house fund of ₦6 million if you have a cumulative PV of ₦500,000 and above.
In addition to all the above-earning avenues, there is also the possibility of owning your online shop and distributing telecom products
Where do you get the cards to sell?
Well, with everything taking place online, you should know by now that the recharge cards cannot be printed. You need to ensure that the transactions happen on your recharge and that you get a paid account. Make sure to have an e-wallet in www.rechargeandgetpaid.com. What's more, all you need is a smartphone to start the business, no laptop is needed.
Recharge packages and benefits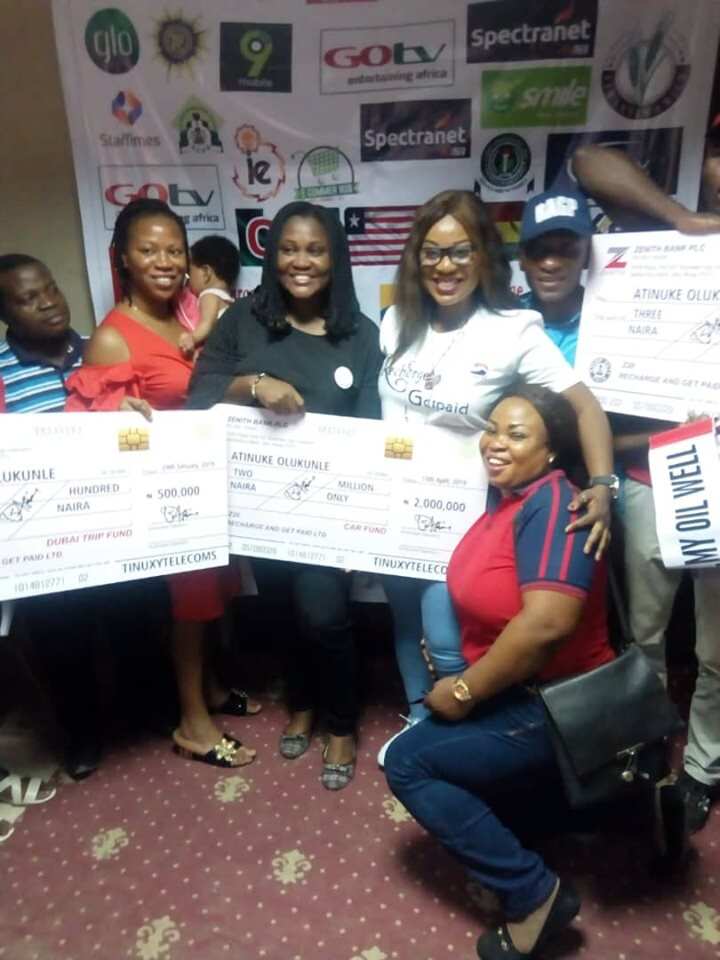 If you have been wondering what the Recharge And Get Paid benefits are, you may want to look at them from the packages angle. Different packages come with different benefits. They are:
Basic member
To be a basic member, you start with ₦5,000. You get to earn back 20% of the amount you spent as registration fee. This means you earn ₦1,000 instantly in addition to getting 20PV. (Take note of the fact that PV means Point Value which is an aggregation of your referral bonus, the activity bonuses as well as all downline activity bonuses that you get to earn from the people in your team) not forgetting the potential to earn up to the 5th level on your downlines deep.
Bronze member
This member joins with ₦10,000 and earns back 20% of the registration fee translating to ₦2,000 instantly and 40PV. It is also possible to make earnings going to your downlines on the 6th level deep.
Silver member
To become a member at this level, you must join with ₦20,000 and you will earn 20% of your registration fee (₦4,000). This comes with 80PV and up to level 7 on the downlines deep.
Gold member
Join other members with ₦30,000 and earn an instant 20% of the registration fee (₦6,000). You will also get 120PV and earn up to the 8th level deep on the downlines.
Diamond member
Become a member by paying ₦40,000 and earn an instant 20% of the registration fee (₦8,000). It comes with 160PV and the possibility of earning up to the 9th level deep of the downlines.
Platinum member
Pay ₦50,000 to join and earn an instant 20% of the registration fee back getting ₦10,000 instantly. It comes with 200PV and a chance to earn up to level 10 deep on your downlines.
Executive platinum member
For membership, you must join with ₦100,000 to instantly earn 20% instantly which means you then get ₦20,000 instantly. It also comes with 400PV, not forgetting the earnings on the downlines.
What about the concerns on legitimacy - is Recharge And Get Paid legit?
This is probably the biggest concern for people that feel this deal seems too good to be true. Even with that much information already provided, there is always the worry of spending your hard-earned money in a scam.
Fortunately, with RAGP, you can rest assured with the knowledge that it is a duly registered company with Corporate Affairs Commission CAC. It is also licensed by the Nigerian Communications Commission NCC. As if that is not enough, the partnership the company has with telecom companies such as MTN, 9Mobile, Glo, Airtel, Startimes, DStv, GOtv and PHCN is further confirmation of legitimacy.
The presence of a physical address should convince you further. They are located at HCR Plaza, Plot 521 Sylvester Ugo Cresent, behind Eco Bank, Jabi, Abuja(FCT).
There is more reason why you should join this platform. When banks are left to sell the same products, they earn billions from it every month. You can as well tap into this and get some money for yourself.
Recharge And Get Paid registration
Recharge And Get Paid is definitely one of the easiest ways to earn cash online in Nigeria. New members get added to a 3x10 matrix that keeps members earning residual income even after they stop working. As you get started, you need to be realistic and keep your expectations to a reasonable grade. While it is possible to make a significant amount of money over time, there is no magic where one makes millions overnight.
While there are many negative reviews on Recharge and Get Paid Nairaland, it is possible that these are not honest opinions or the complainants could have ulterior motives. Based on the positive reviews of many other users, the platform is one of the best of its kind. Now that you know that this is a legit and easy way to earn cash, you had better register as shown below.
You may have to start by creating a VTU account. To do this,
Login to your RAGP account.
On the top right-hand side of your device's screen, you will see the 'VTU' icon which you should click on.
Next click on "create VTU account".
Then fill the provided form with correct information
Finally, click on the section labeled 'Create'.
Once you have created your VTU account, you should be ready to start selling the virtual top up. Here is how;
Login to your VTU business account. Use the Recharge And Get Paid login option.
Enter the buyer's number.
Choose the buyer's network.
Enter the correct amount.
Click on "transfer".
Any young person should explore the offers available at the Recharge And Get Paid website. While it is true that there is a challenge of getting employed in Nigeria and the world as a whole, it is possible to make the most of a situation by trying out other options that work. Try Recharge And Get Paid today and reap the benefits.
DISCLAIMER: This article is intended for general informational purposes only and does not address individual circumstances. It is not a substitute for professional advice or help and should not be relied on to make decisions of any kind. Any action you take upon the information presented in this article is strictly at your own risk and responsibility!
Source: Legit.ng