T. Boone Pickens: the life and death of the oil tycoon
T. Boone Pickens (22nd May 1928 – 11th September 2019) was a renowned oil tycoon, hedge fund founder, corporate raider and billionaire philanthropist. He was regarded as the 'Oracle of Oil' within the oil business circles. The late billionaire ventured into business at a very young age working as a paperboy. Despite being an oil tycoon, the business magnate also pursued clean energy solutions such as natural gas and wind power.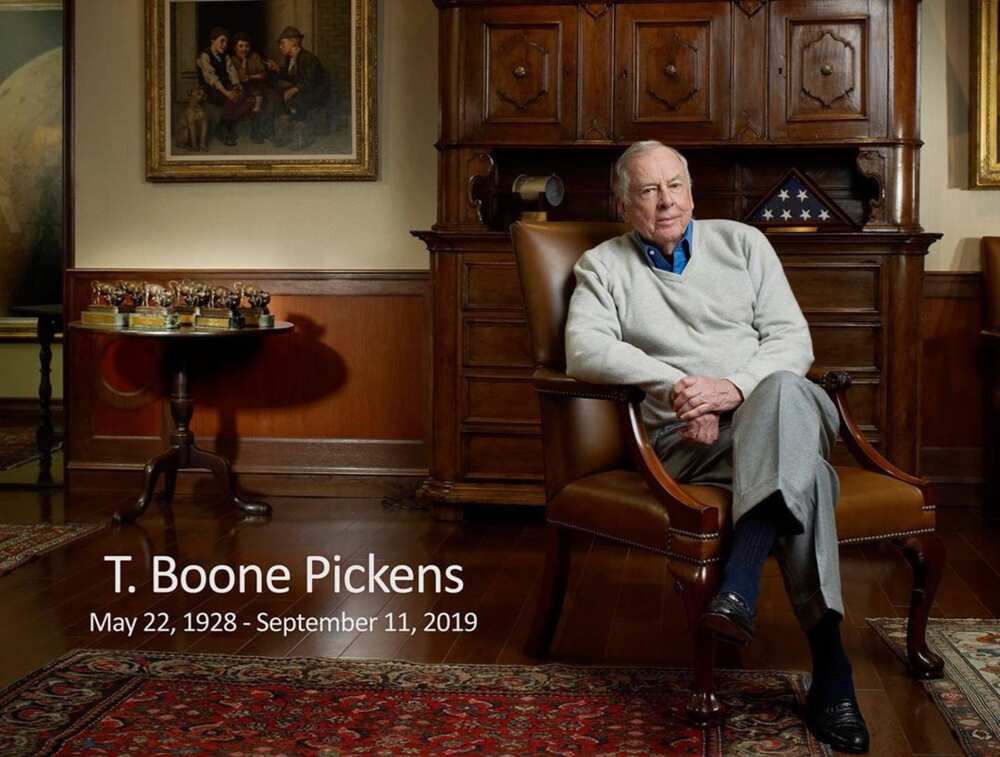 T. Boone Pickens was born on 22nd May 1928 in Holdenville, Oklahoma to Grace and Thomas Pickens. His father was a rights leaser in the minerals and oil industry. His mother was in charge of the area's Office of Price Administration. She dealt with the rationing of goods such as gasoline across three counties. The family later moved to Amarillo, Texas. Pickens began working at Philips Petroleum after graduating from Oklahoma State University (then known as Oklahoma A&M).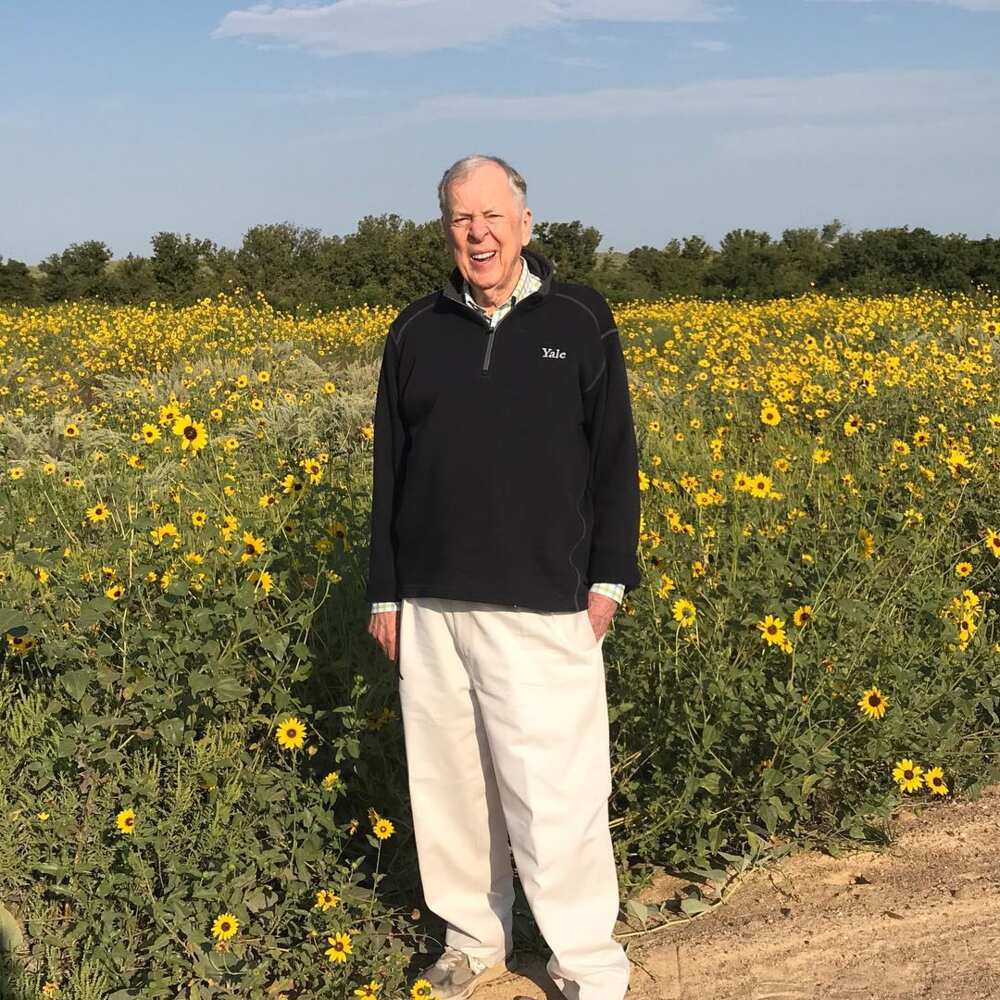 T. Boone Pickens early career
The late billionaire worked for Philips Petroleum for three years before leaving to establish his own company. With $2,500 in cash and $100,000 in borrowed money, Pickens began working on ventures in the Texas Panhandle. He later started Altair Oil & Gas (a company that dealt with oils and gas exploration in Western Canada). Then he merged his companies into Mesa Petroleum, a company which went public in 1964.
Mesa Petroleum went on to become one of the biggest independent gas and oil companies in America. Five years after creating Mesa Petroleum, Pickens targeted a company named Hugoton Production in a hostile takeover bid. He had realized that Hugoton's natural gas reserves in Kansas far was highly disproportional to its low stock price. The billionaire garnered Hugoton shareholders' support on the promise of better management and higher returns.
In the 1980s, the oil tycoon upped his takeover game. He invested in numerous undervalued oil and gas companies, tried to take them over and ended up making massive profits even when his takeover bids failed. The billionaire later attempted takeovers for companies such as Gulf Oil, Philips Petroleum and Unocal. In one of the most exciting takeover bids, Gulf defended itself against Pickens's advances by turning to Chevron. One of its sister companies.
Some of the people who were not impressed by Boone's tactics labelled him a 'greenmailer'. This is an investor who buys controlling stakes in companies and later launches takeover bids to increase the share prices before bailing out. The billionaire's 'corporate raider' tag got him on the cover of the Time magazine in 1985. He became the leading voice in the then-young shareholders' rights movement, which pressured corporates to give companies back to shareholders.
Selling Mesa Petroleum
In 1996, Boone sold Mesa Petroleum in what seemed like an unprecedented move. He then created BP Capital, a hedge fund that had dealings in the energy industry. The initials BP stood for his name, Boone Pickens and should not be confused with British Petroleum. BP Capital managed billions of dollars for its investors before it was closed to outsiders in 2018 due to Boone's declining health.
Pickens Fuel Corporation
In 1997, the tycoon created Pickens Fuel Corp. to promote the use of natural gas as a viable alternative to gasoline. He spent $100 million ten years after the launch of Pickens Fuel Corp. to support the Pickens Plan, a campaign that aimed at making America energy-independent. According to Boone, a Natural Gas Vehicle would emit thirty per cent less pollution than a conventional gasoline-powered vehicle.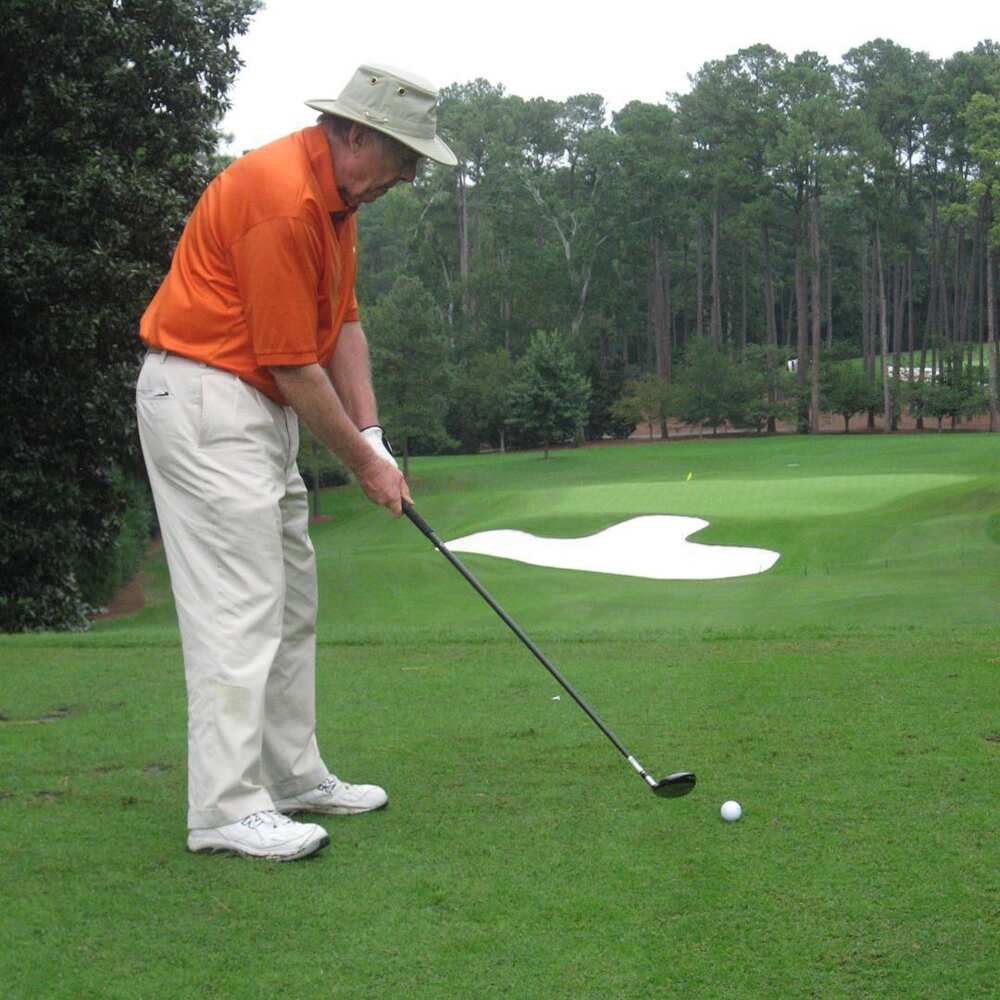 The company was later reincorporated to Clean Energy Fuels Corporation and operated numerous natural gas refilling stations from the Mexican border to British Columbia. Pickens was a staunch supporter of efforts to use natural gas to power America's transport systems.
Philanthropy
Boone was renowned for his donations towards many philanthropic causes. Some of the most notable include:
Boone was one of the billionaires who made The Giving Pledge. This was an individual commitment by several billionaires to give away half of their wealth to charitable causes.
Pickens contributed more than $1 billion to his alma mater, Oklahoma State University (OSU). More than a quarter of these donations was given to athletics. The contributions to OSU led to some controversy after it was alleged that the money was invested in a hedge fund owned and controlled by the oil tycoon.
In 2005, Pickens donated $7 million towards relief efforts after the devastation caused by Hurricane Katrina. The funds were donated through BP Capital. The billionaire also chartered planes to transport dogs salvaged from New Orleans floodwaters.
In 2006, Boone donated $5 million for the construction of the Health Sciences-Dallas Center in Texas Woman's University. The centre was named after the billionaire upon completion.
In May 2007, the billionaire donated $100 million to two health institutions affiliated to the University of Texas. The donations are required to increase to a billion dollars in twenty-five years before the two health institutions can disburse them.
In August 2007, the tycoon donated a million dollars to Happy Hill Farm to aid in the construction of a new campus. Happy Hill Farm is a school for teenagers and at-risk children.
In 2008, Pickens donated $15 million to the faculty of medicine at the University of Calgary during one of the visits with Harley Hotchkiss (Calgary Flames owner).
In October 2008, the billionaire donated $5 million to the Downtown Dallas YMCA. The YMCA will soon be renamed the T. Boone Pickens YMCA in honour of the tycoon. He said that the donation was meant to encourage others to make commitments towards health and fitness.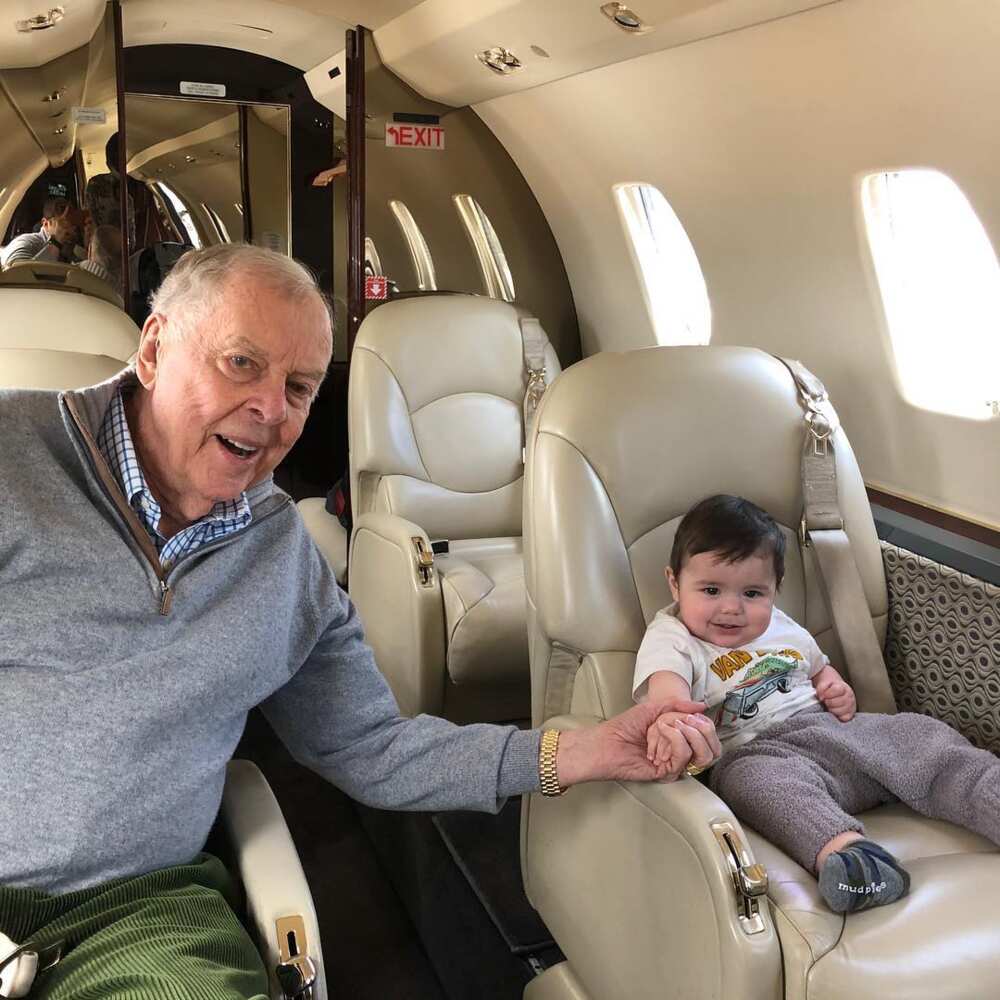 Personal life
Pickens had been in several marriages that had ended in divorce:
Lynn O'Brien. Pickens and Lynn got married in 1949 and had four children together: Deborah, Pam, Thomas and Michael. The two got divorced in 1971.
Beatrice Carr Stuart. After divorcing his first wife in 1971, Pickens married Beatrice in April 1972. The two did not have any children, but they adopted Elizabeth Cordia.
Nelda Cain. Boone married Nelda in 2004. The two divorced four years later and had no children together.
Madeleine Paulson. Boone married Paulson in 2005. She was the widow and third wife of Allen Paulson (the founder of Gulfstream Aerospace). Paulson and Boone lived in Preston Hollow, Dallas. In 2012, they got divorced after a seven-year marriage.
Toni Chapman. In 2013, Pickens proposed to Toni, the widow of Norman Brinker, a renowned restaurateur. The two got married in 2014 and divorced in 2017.
Controversies
In 2012, Boone and three of his children filed a lawsuit against his fourth child, Michael. The lawsuit came as a result of Michael's allegations that his father abused him leading to his drug addiction problem. In the lawsuit, the plaintiffs alleged invasion of privacy, libel and extortion.
In 2009, the billionaire sent a construction crew to a home that once belonged to his grandmother. The crew removed a slab from the driveway which Pickens had signed during his early childhood. The home's current owner insisted on the slab's ownership, and it was later given back. In the ensuing trial, the judge ruled that the slab was the property of the current homeowner.
Awards and honours
In 2003, Boone was instated into the Oklahoma Hall of Fame.
The Texas Legislative Conference chose Boone as its Texan of the Year in 2010.
In 2010, the 100 Women in Hedge Fund group awarded Pickens the yearly Effecting Change Award.
Boone received the Albert Schweitzer Leadership Award in 2012 for the example he has set for future world leaders. The Hugh O'Brian Youth Leadership Foundation gave the award.
Sale of the Mesa Vista Ranch
In 2017, Pickens put his 65,000 acres Mesa Vista Ranch up for sale. The Texas Panhandle property was listed for $250 million.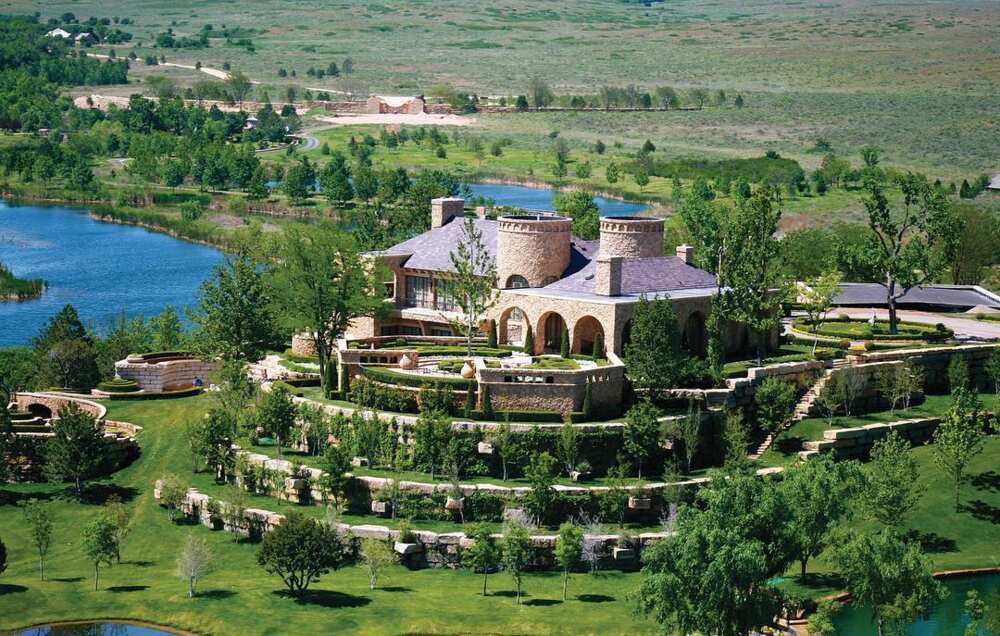 Political affiliations
Pickens had made more than $5 million in political donations since 1980. He was one of the most significant supporters of former president George W. Bush in his Texas and national campaigns. In 2004, the oil tycoon made contributions towards various Republican Party-affiliated groups. In 2010, Senator Kerry endorsed some key elements of the Pickens Plan and incorporated them into his legislation. The plan aims to replace America's foreign oil imports with natural gas.
Wind power
In 2007, the billionaire announced his plans to build the world's largest wind farm in the Texas Panhandle. He planned to install turbines in the four counties within the Panhandle. The proposed project would add four gigawatts of power to the national grid. However, the process for natural gas declined significantly, thus derailing the tycoon's wind farm plans. Several interested stakeholders had already approached Pickens.
T. Boone Pickens death
The billionaire died on 11th September 2019 at his Dallas home. He had been in declining health which was compounded by a fall in 2007 and a series of strokes. The tycoon is said to have died of natural causes.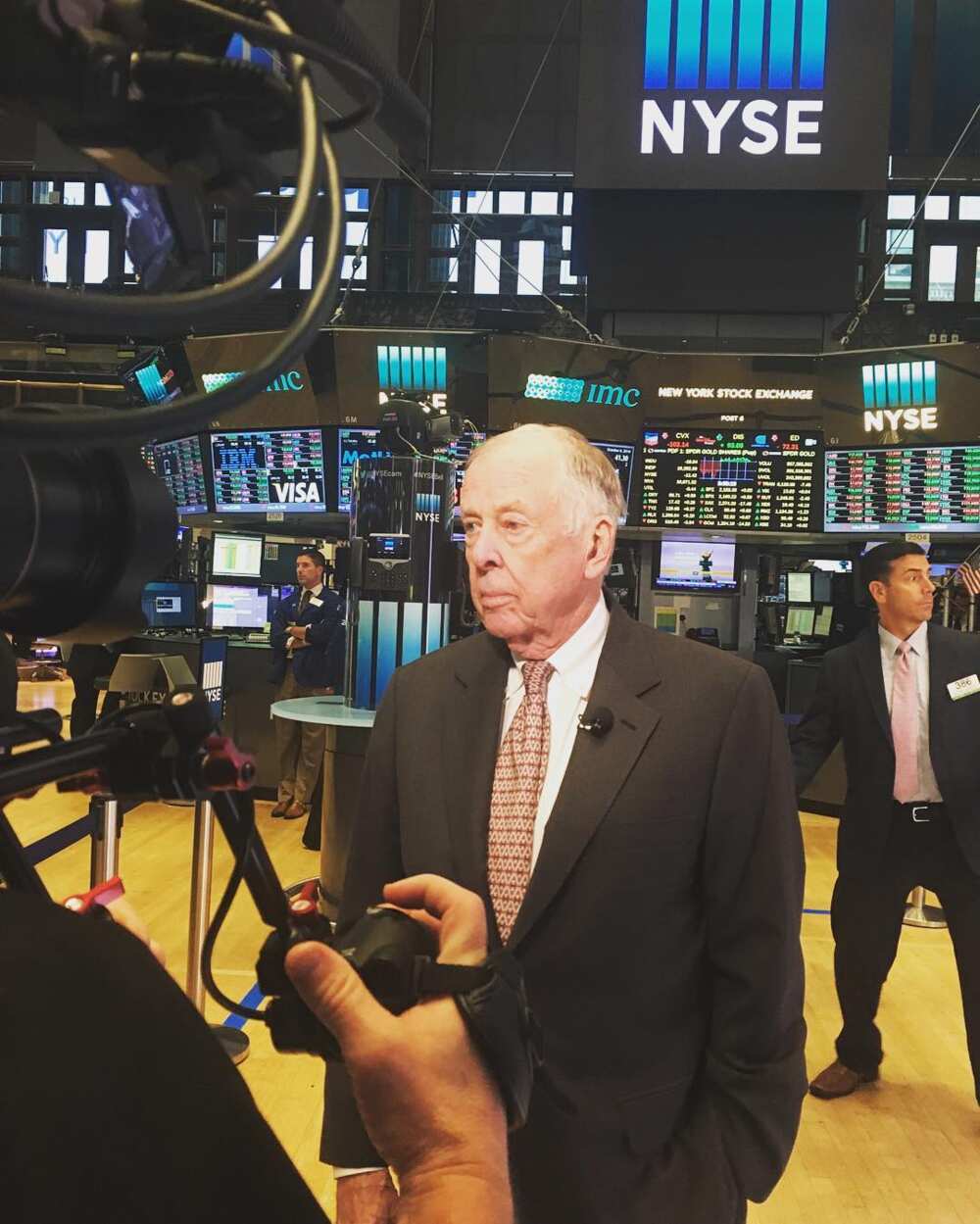 T. Boone Pickens was undoubtedly one of the most influential figures in the oil and hedge fund industry. His rise from humble beginnings to the pinnacle of the oil industry speaks a lot about his resilience, ambition and character. Condolences and tributes have been flowing in from his friends, colleagues and business partners. This bio paints a picture of a tycoon who always had the welfare of those around him in mind as is evident from his philanthropy.
Source: Legit.ng