Jamie Foxx and Katie Holmes split. All the details
Katie Holmes and Jamie Foxx are reported to have split. The six-year-long relationship came to an end mid this year some time back in May 2019. A young Instagram model and artist, Sela Vave, has been in the limelight as people blame her for being the cause of the split. Even so, Fox has come out to refute such claims that put the 21-year-old singer on the line.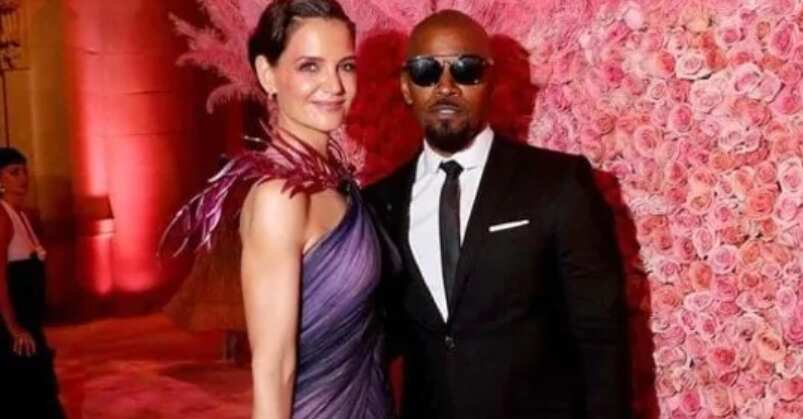 Katie and Foxx have been separated for months as it has just been recently revealed. What is surprising is that people have been causing an uproar an attacking the singer that Foxx is allegedly in a relationship with.
Details about Foxx and Katie's split - what Katie Holmes had to say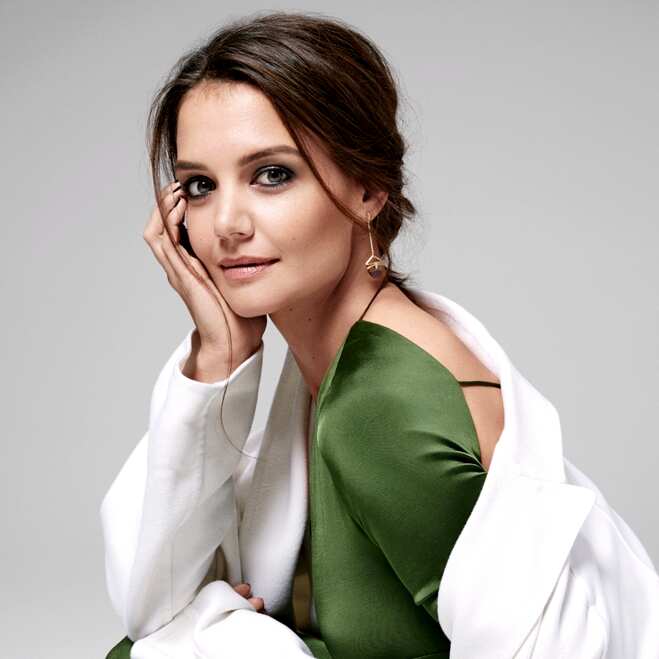 The two celebrities may have been a favourite couple for many, indeed, they are no longer together. Sela Vave was on the receiving end when she was seen holding hands with Foxx in Los Angeles a few days before the big reveal of Katie and Foxx's split came out. Page Six reported that Holmes was not worried about what the actor was up to or whom he wanted to relate with.
According to her, he was free to be with whoever he wanted as they had been split for a while now. She was overheard revealing this to her girlfriends at a restaurant.
The two got together a year after Holmes divorce with Tom Cruise. Foxx and Katie were highly secretive at the beginning of their relationship, only appearing a few times together in public.
The aftermath of the split reveal
Unfortunately, when something bad or unexpected happens to people's favourites, there will always be blames shift. Foxx was accused of cheating on Holmes and the woman in question was the young Sela whom Foxx was working with musically.
She bears the brunt of it all as she was labeled a "homewrecker" and a "whor*e" just to mention a few names. She was, however, very strong and kept her head high as she said that this would never put her down. She confirmed that she was here to work and focus on being the best in what she does. She shared on her Instagram page about the insults she had received around this issue,
"For the people who care... here is the TRUE story... for everyone else you can keep talking and calling me a wh*ore, s--t, home wrecker, thot, gold digger, that I should die, and what ever else you want. I'm out here to work and do what I love most."
It appears as though her posts on Instagram on different functions she attended with Foxx is what landed her in this trouble in the first place. Even so the singer confirmed that she was only appreciative and grateful for what the established rapper was doing for her. She even announced her move to LA.
READ ALSO: What did Peter Fonda die of?
Foxx response
Jamie Foxx came to Sela's defence, pointing out that he would never mix business with other things. He was keen to mention the double standards that people applied when it came to dealing with the female artist. He referred to how he also helped the likes of Ed Sheeran who apparently slept on his couch when he was starting in his career and no one made a fuss, but now because it was a lady, it was all of a sudden so wrong.
He even asked those to whom he referred to as "haters" to stop it as he said that the issue about Sela was one out of bad faith. He said that he could never cross the line when it came to certain things. He pointed out the fact that Sela's mum had trusted him with her daughter and that he was not about to break that trust by doing things people were insinuating. He was out here trying to help a girl grow her career. He mentioned that Sela worked hard and deserved all the support he could give her.
Considering how Katie Holmes and Foxx were secretive during their relationship, the details of what caused their split is yet to be made clear. Unfortunately, someone else had to be blamed for something she is probably not aware of.
READ ALSO:
Adam Driver bio: age, height, ethnicity, wife, military career
Natty Lee - Olympics: video, lyrics, reactions
Who are the contestants for Bake Off 2019?
Source: Legit.ng