Miley Cyrus and Liam Hemsworth split: everything you need to know
Love is a special thing in a person's life. Sometimes, however, a relationship between lovers fails to withstand the turns and twirls in life. Sometimes, breakups are hard and ugly, while other times, they are amicable. The world was caught by surprise when news of Miley Cyrus and Liam Hemsworth splitting was officially announced. What happened between the lovebirds?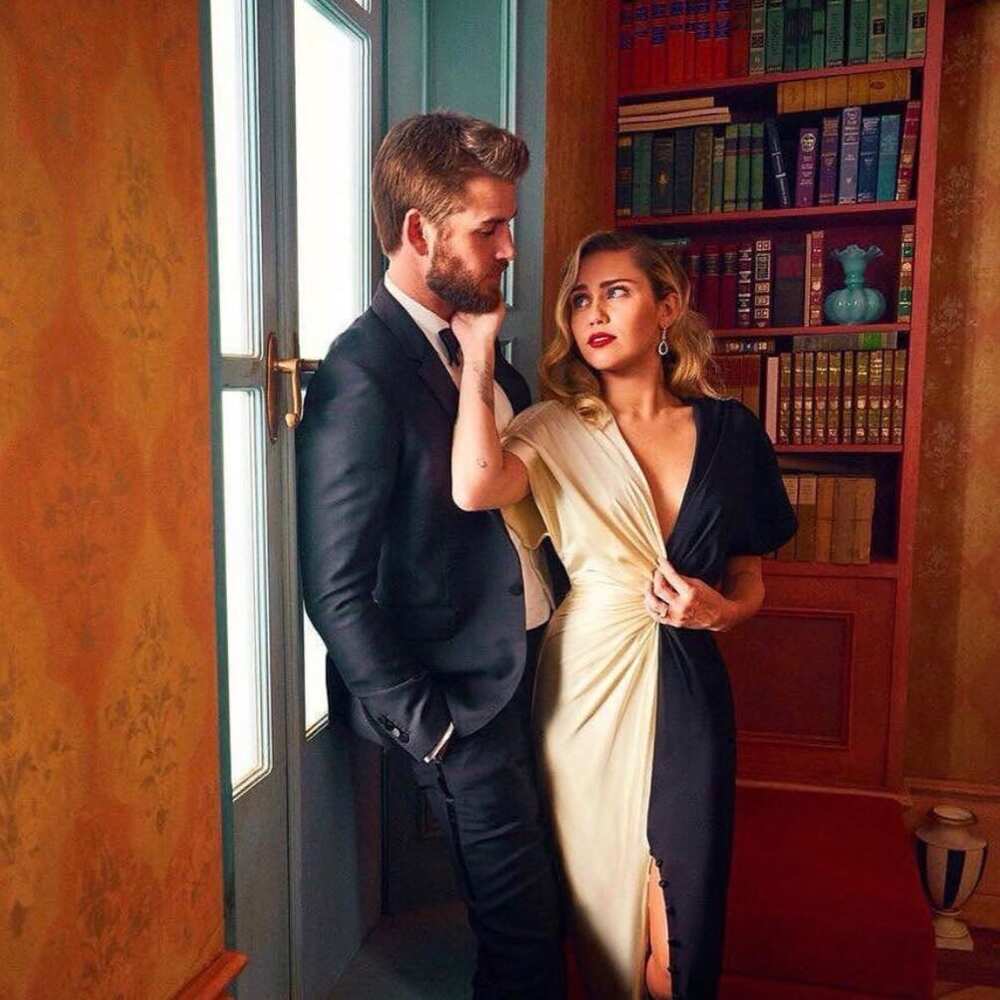 Miley Cyrus, 26, and Liam Hemsworth, 29, got married in December 2018. It appears that the honeymoon phase of the couple's lives is over. Most fans are shocked by the announcement of their split, especially because they have been married for less than 12 months. Miley's representative announced the official news of the couple's split in a statement.
The statement said that the couple had decided to separate. It further noted that both partners were continually evolving and changing, so they decided to put more attention into themselves and their careers. The two will continue loving and caring for their pets, and request for privacy during the separation process.
Miley no longer wearing her wedding band
Some of Miley's fans got the feeling that all was not well between the couple after the singer posted a picture of herself in a chic black ensemble. Although she wore necklaces and bracelets to complete the look, her ring finger did not have a wedding band. The singer posted the image on Instagram during a vacation with Kaitlynn Carter, who is Brody Jenner's ex-wife.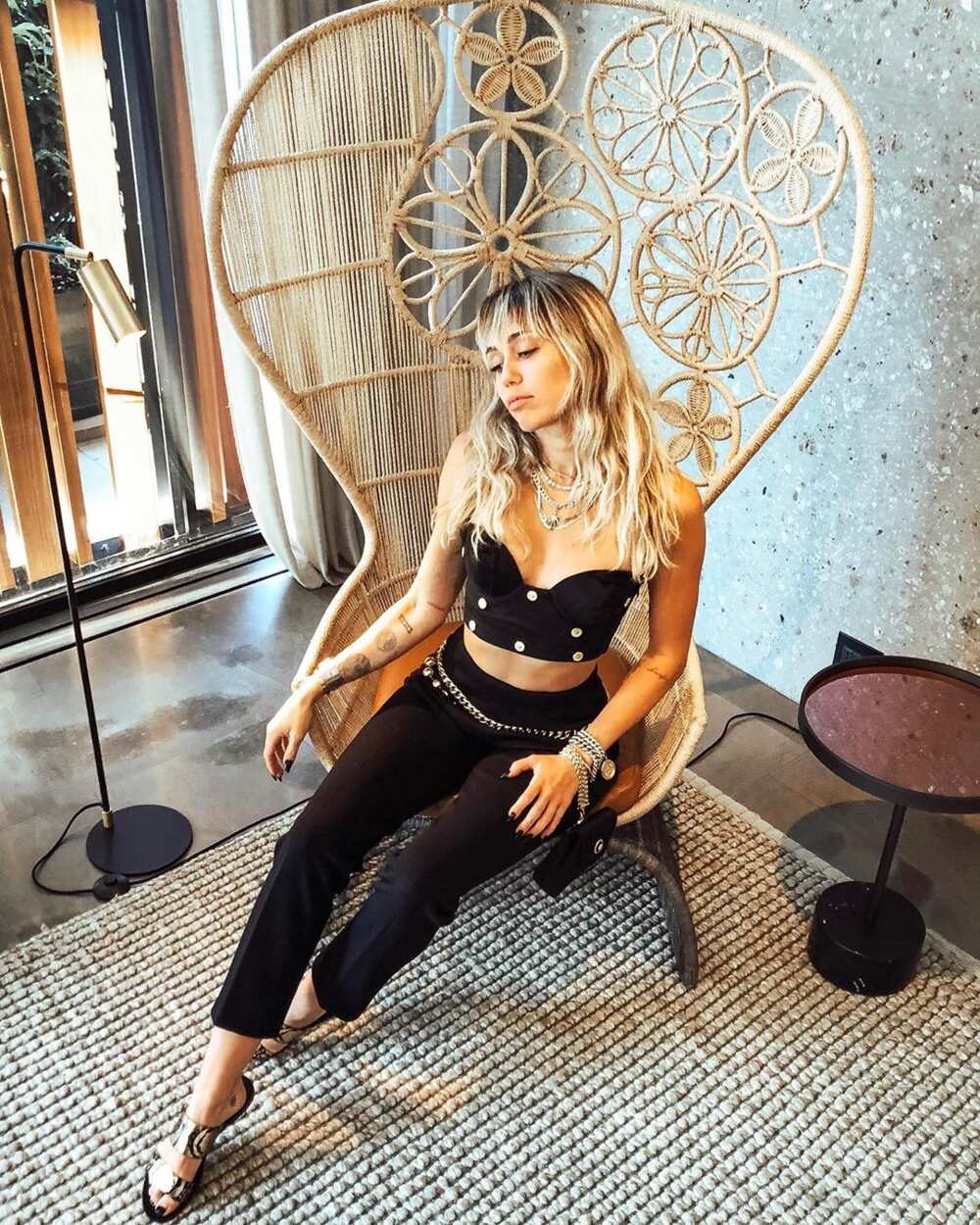 Miley not a conventional wife
Miley was Elle's cover story for August 2019. She opened up about not being a stereotypical wife. Earlier on, the singer had come out as a pansexual, meaning she is attracted to people regardless of their gender. She said that she did not fit into the role of a conventional wife and was still sexually attracted to women despite being married to Hemsworth.
She went ahead to assert that she was aware that many people were confused by the fact that she was married and recognised that her relationship was unique. She also admitted that it was unlikely that she would allow the public into her love and relationship life because it was too modern and complex to understand.
Split not shocking
You are surprised that this cute couple split, right? Well, not everyone is shocked by the turn of events. A source close to the couple admitted that they were not surprised by the news. While they were seemingly happy and perfect together, Miley and her beau had their issues behind the scenes. They were not on the same page about some fundamental issues that make a successful relationship.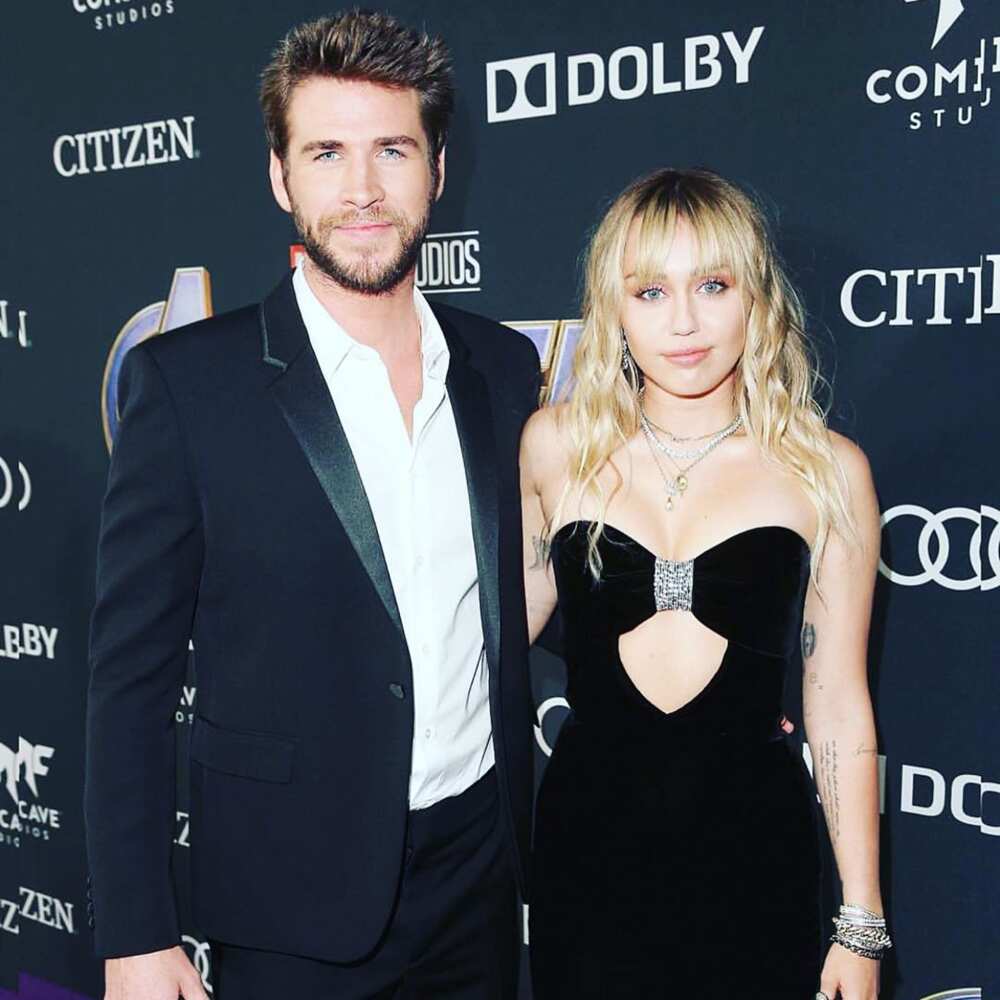 Miley Cyrus and Liam Hemsworth relationship timeline
As fans come to terms with the news that their favourite celebrity couple is no longer together, here is a timeline of the relationship that began a decade ago. The relationship has had its fair share of rumours, breakups and romantic reunions;
June 2009: Miley and Liam met on the set of The Last Song, where they fell in love.
November 2019: The singer and actress referred to Liam as her best friend during an interview.
March 2010: Actor Liam Hemsworth and the singer confirmed that they were dating when they attended an Oscars event together. They made their debut red carpet as a couple. Soon after this event, they attended the premiere of The Last Song together.
June 2010: Miley released the album, Can't Be Tamed. She reported that Liam was the inspiration for many of her songs in the album. She stated that some of the songs were inspired by previous relationships that she needed to get over.
August 2010: The lovebirds broke up for the first time. It was alleged that their work schedules did not allow the relationship to thrive.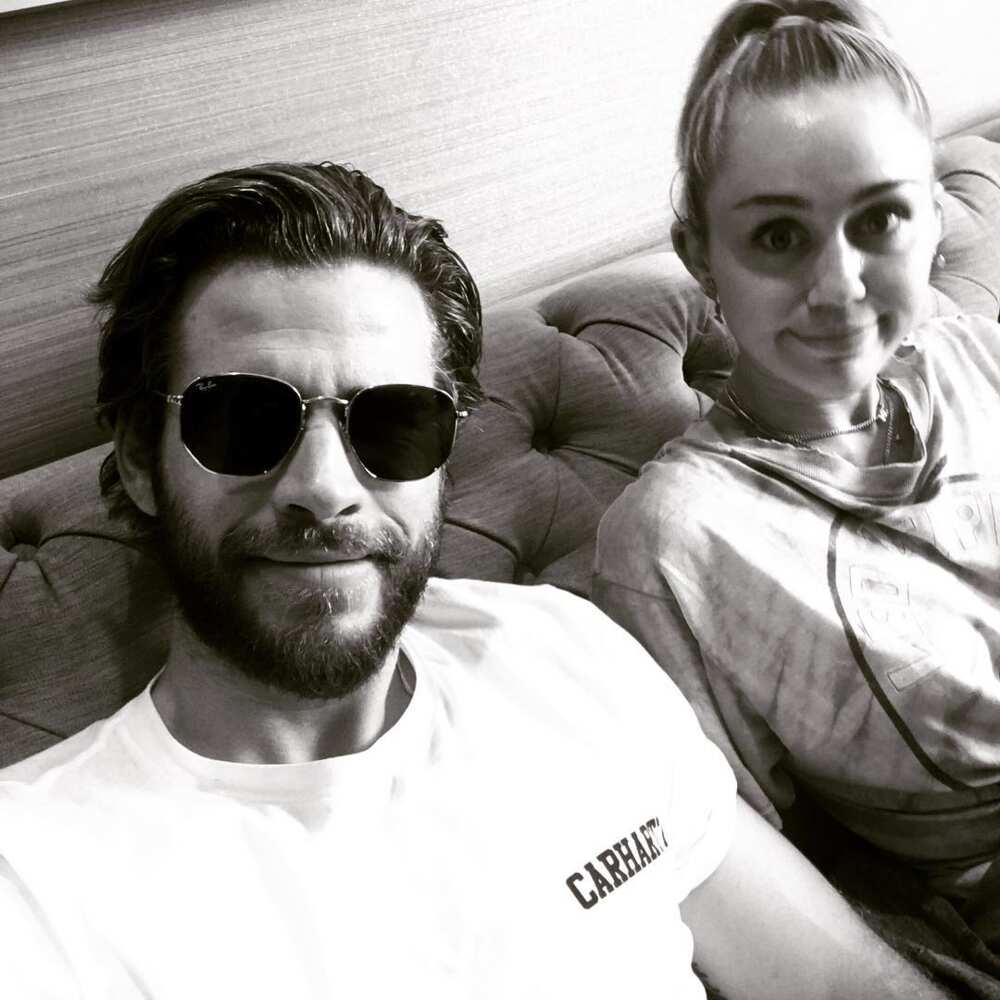 September 2010: The singer and Liam were spotted together as they ran errands and shared a meal. Speculations became rife that they had reconciled and were a couple again.
November 2010: Oh No! The couple called their relationship off for the second time.
April 2011: The pair reunited again. It was reported that they were taking things slow and were enjoying being in the company of each other.
December 2011: Liam showed his support for the singer by accompanying her to the CNN Heroes Gala that was held in Los Angeles.
February 2012: Miley reported that Liam made her really happy. That month, they attended several events together, including the glitzy Vanity Fair party.
March 2012: Miley supported her beau by accompanying him to the premiere of The Hunger Games. Fans were excited when they saw the singer wearing a ring. They speculated that the couple was already engaged. Later, Miley disputed the rumours in a Tweet.
June 2012: The couple got engaged. They announced their engagement. An excited Miley reported that she was very happy and was looking forward to a happy life with her beau. Liam proposed to her with Neil Lane's 3.5-carat diamond ring!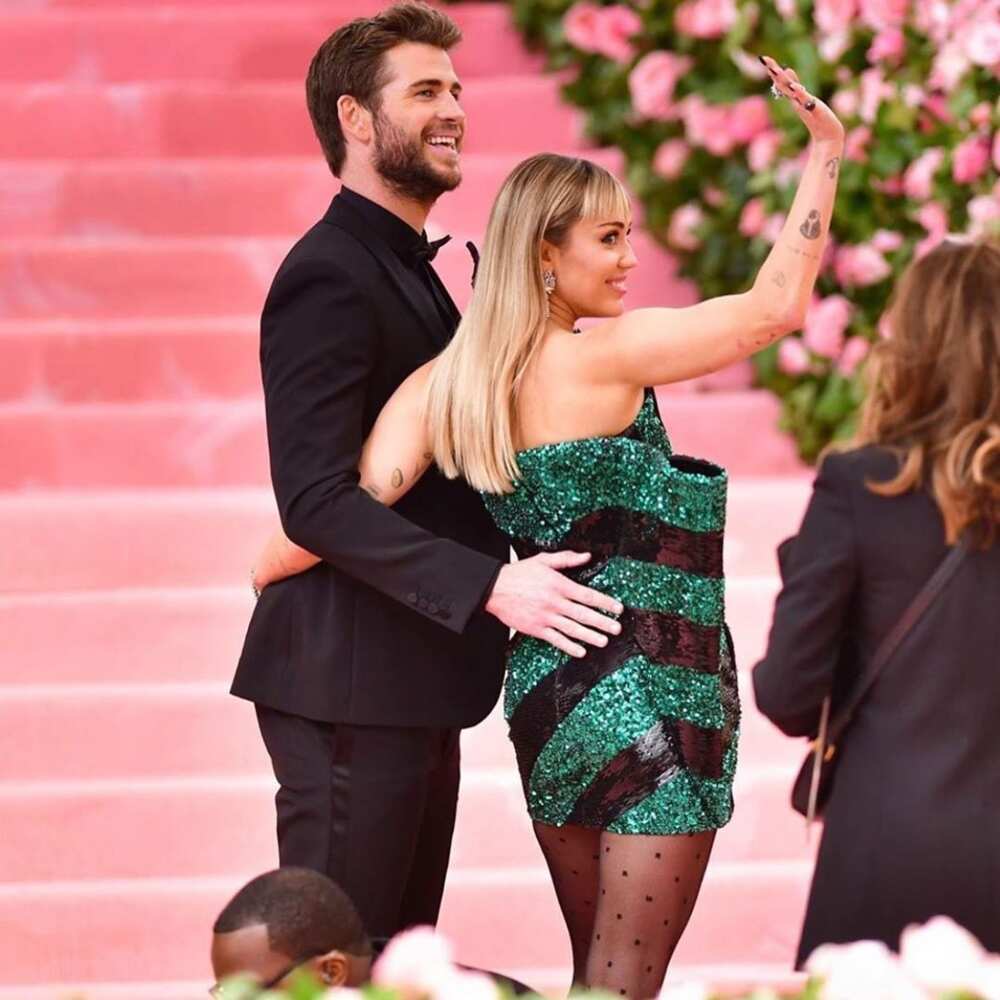 November 2012: Miley, on The Ellen DeGeneres Show, said that her wedding would have to be perfect. She sparked wedding rumours.
February 2013: Perez Hilton accused the singer of cheating on Liam with Ed Westwick. The singer had a clap back for Hilton. The same month, she and Liam attended separate Oscar parties, a move that incited breakup rumours.
March 2013: People spotted the singer without her engagement ring. Did they break up again?
June 2013: The pair were seen going to a movie theatre together.
August 2013: Miley attended the premiere of Paranoia together with Liam.
READ ALSO: Singer Miley Cyrus and actor husband Liam Hemsworth split 8 months into marriage
September 2013: Miley unfollowed Liam on Twitter. Her representative confirmed that their engagement had been called off.
November 2014: Miley got into a relationship with Patrick Schwarzenegger. Later a photo of Liam kissing Eiza Gonzalez surfaced.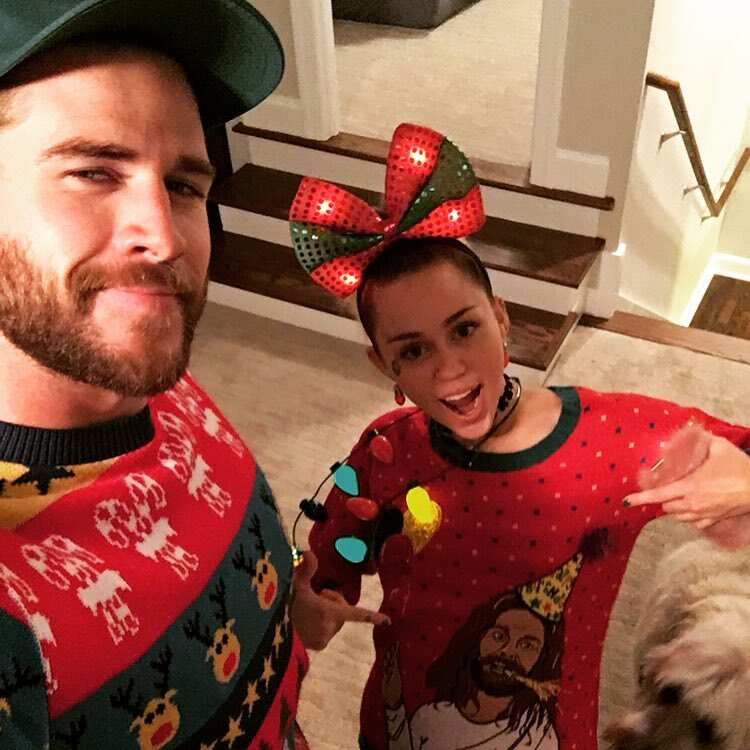 April 2015: The singer broke up with Patrick Schwarzenegger.
July 2015: The singer came out to the world as pansexual. She admitted that she dated Stella Maxwell before reuniting with Liam.
January 2016: Miley was spotted wearing her engagement ring again.
April 2016: The couple made their first public appearance after a long while.
October 2016: Miley confirmed that she was engaged to Liam.
May 2017: The singer announced that she would be releasing a new single. The love song, Malibu, was about Liam.
September 2017: She reported that there were no wedding plans yet.
October 2017: The lovebirds made their first red carpet appearance together in four years.
January 2018: The couple jetted off to Australia to celebrate Liam's 28th birthday.
March 2018: The couple made a red carpet appearance together at the 90th Academy Awards.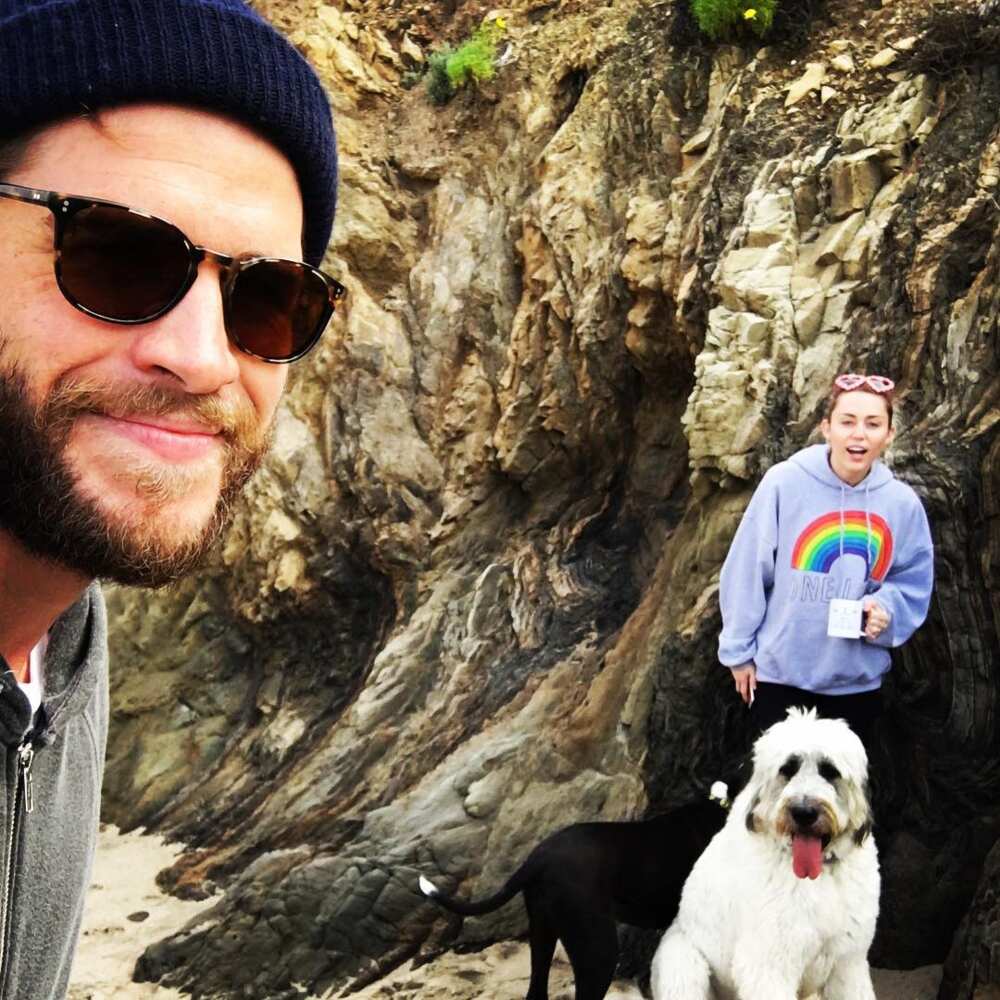 July 2018: Miley deleted all her Instagram photos. The move sparked rumours that the couple had split, again.
November 2018: The couple's Malibu home burned down, and all that remained was a sign that read LOVE.
December 2018: The couple got married and spent Christmas with their family and close friends.
May 2019: Liam revealed that he wanted about 20 children with the singer. The same month, the couple hit the red carpet together for the Met Gala.
July 2019: Miley, in an interview, admitted that she did not like being referred to as a "wife."
August 10, 2019: Miley posted a photo of herself without her wedding band. Her representative confirmed her split from Liam.
The relationship between Miley Cyrus and Liam Hemsworth has had its share of ups and downs. The pair broke up and made up severally during their ten-year on-and-off relationship. After less than a year of marriage, the singer and the actor decided to split. The singer's representative issued an official statement on the matter. We wish them all the best in their next endeavours.
READ ALSO: Miley Cyrus and Liam Hemsworth are married!
Source: Legit.ng