- Winner of the Miss England beauty pageant Bhasha Mukherjee is a genius with an IQ of 146
- Bhasha holds two bachelor's degree in medical sciences and medicine and surgery at 23
- The new queen who never thought she could win resumes job as a medical doctor hours after winning the crown
The newly-crowned Miss England has dumped her tiara to resume work as a medical doctor few hours after winning the coveted contest.
Bhasha Mukherjee, 23, from Derby said she never thought she could win the beauty pageant. She won Miss England 2019 on Thursday evening of August 1, after beating hundreds of other models to the crown.
The beauty queen who has two medical degrees and speaks five languages, started work at a new job, Pilgrim NHS Hospital in Boston, Lincolnshire, just hours after she won the pageant in Newcastle.
PAY ATTENTION: Install our latest app for Android and read the best news about Nigeria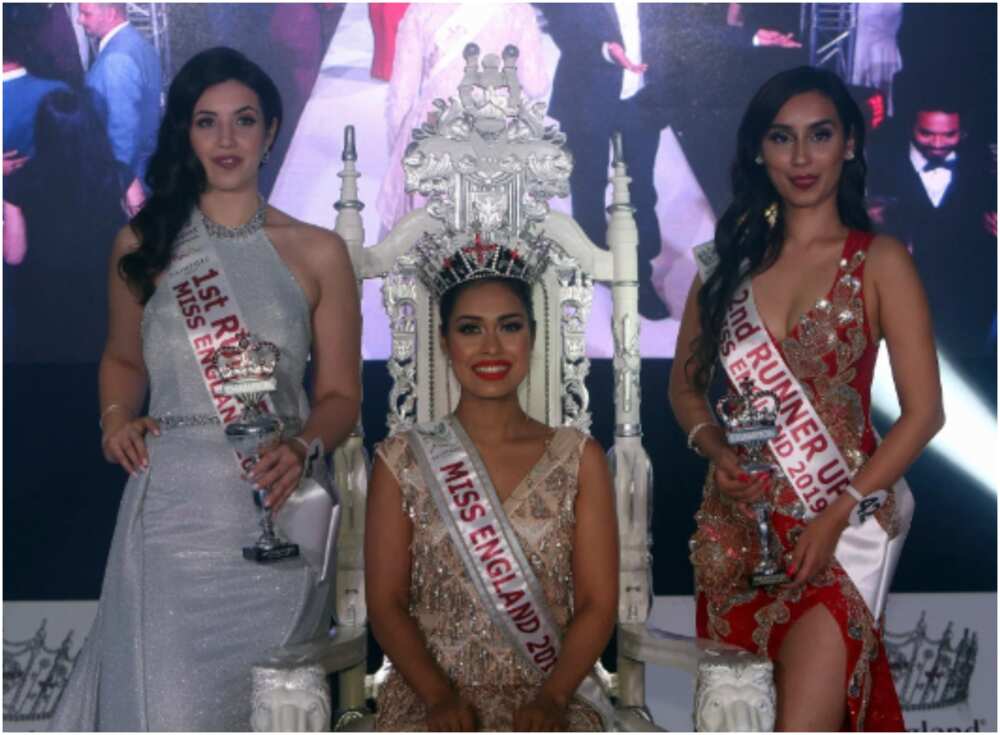 Basha won the coveted crown in the wee hours of Friday, August 2, and rose as early as 4am to catch a train to her new job as a junior medical doctor.
The beauty queen said: "It's been quite a hectic; this week has been one with so many changes for me. I start work today and I'm supposed to be moving house to a brand new city on Sunday."
Explaining the pressure she is going through combining the two activities of job and pageantry, she said:
"It's been really nerve wracking, I couldn't tell if I was more nervous about the competition or about starting my job as a junior doctor' she said on the way to work this morning."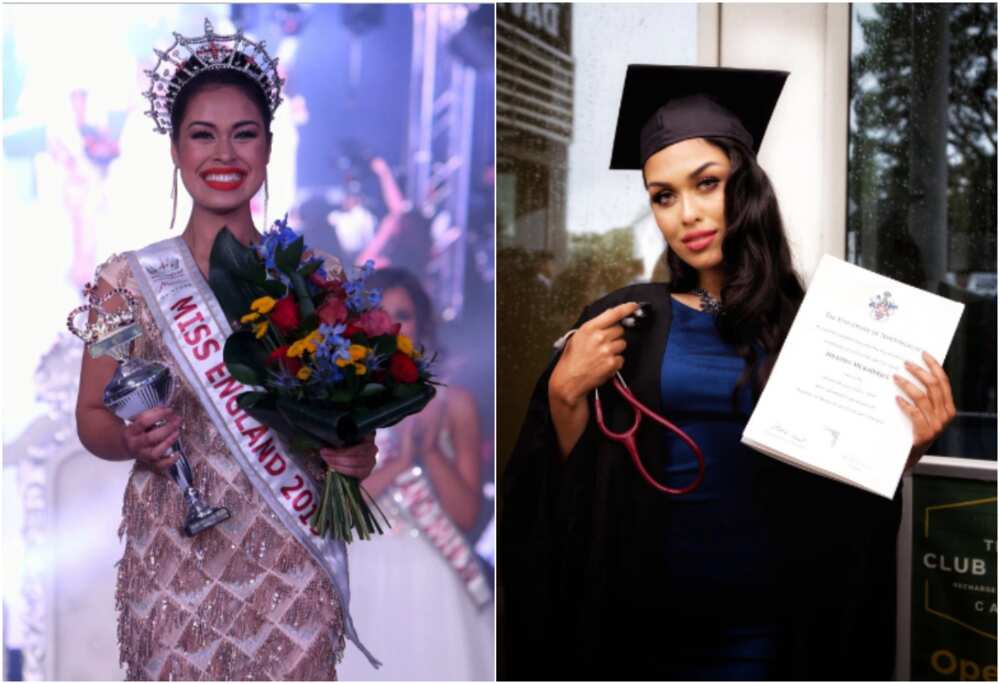 Bhasha is said to have an IQ of 146 which qualifies her officially as a genius. She was born in India but her family relocated to the UK when she was nine.
She holds two bachelor degrees, one in medical sciences and the other in medicine and surgery from the University of Nottingham.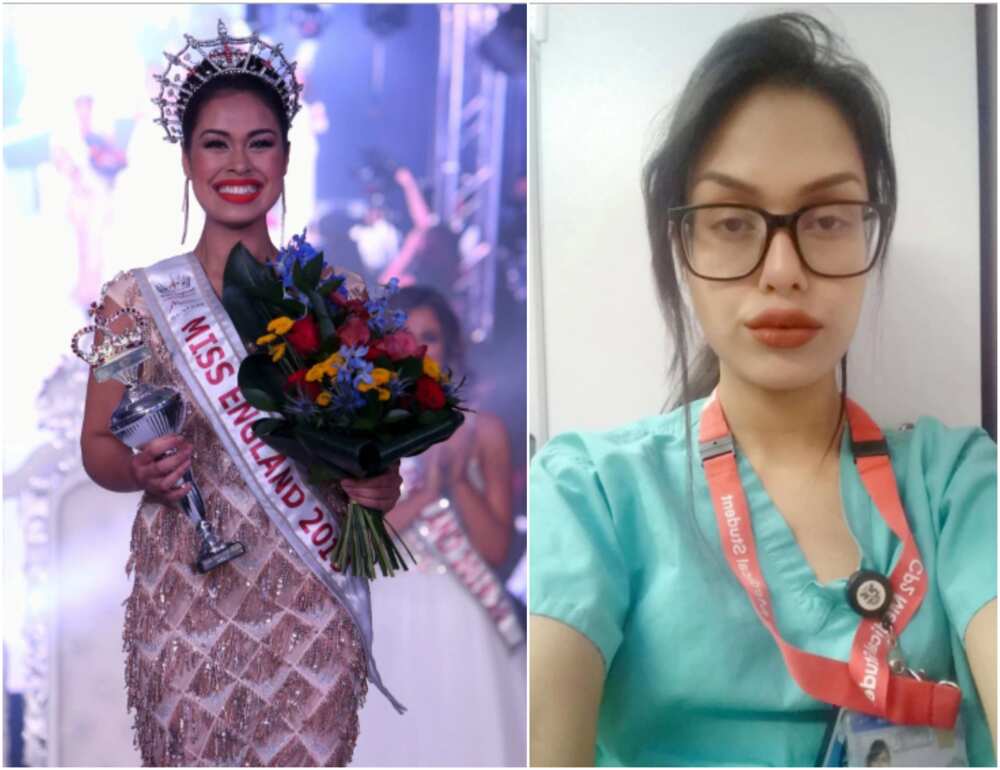 READ ALSO: Car mechanic Carl Allamby graduates from university at 47, studies medicine
Bhasha speaks English, Bengali, Hindi, German and French. She was scouted in 2016 to compete in a pageant which aimed to increase diversity in beauty contests across the UK, before entering Miss England this year. She said she decided to go for the pageant to balance out her studying and give her a break.
A Nigerian, Olurotimi Badero, has been reported by Legit.ng to be the one and only doctor based in the US who is an interventional cardiologist and nephrologist (heart and kidney specialist).
Jare Ijalana: The most beautiful girl in the world is from Nigeria | Legit TV