Premier League top scorers 2018-2019: three Africans tied for first place
The English Premier League is officially over, with Manchester City proudly becoming champions in a close competition. In the dramatic final match day, the ManCity only beat Liverpool by one point in the table. That was a tight race, and fans will remember this season for a long time. In particular, football enthusiasts from Africa were thrilled to know that all three Golden Boot winners who tied for this prestigious award were from Africa! Which countries are the Premier League top scorers 2018-2019 from, and what are their names?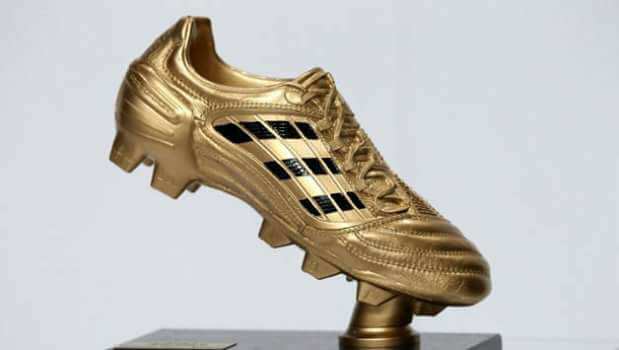 When the Premier League season is over, except the main team prize, players also have a chance to win a few more prestigious individual awards. They are given regardless of whether you won the league or not. In particular, there is the Golden Boot award, which is given to the players who score the most goals per season. The Golden Boot is also awarded at major championships like World Cup. Every player aims for this influential award.
According to the rules, the Golden Boot can also be shared if more than one player has scored an equal amount of goals in the season. This was precisely what happened in 2018-2019 Premier League season: three players tied for the award. In a thrilling turn of events, they all turned out to be Africans, which proves once again that Africa produces a lot of brilliant footballers.
Such twists rarely happen because usually there is only one winner, with some rare exceptions. The last time three players tied for the award was in the 1998-1999 season when it happened with Michael Owen, Dwight Yorke and Jimmy Floyd Hasselbank. Also, the last time when Golden Boot award had multiple winners occurred in the 2010-2011 season – Carlos Tevez and Dimitar Berbatov both took home the award in that edition of the Premier League.
Who won the Golden Boot 2018-2019?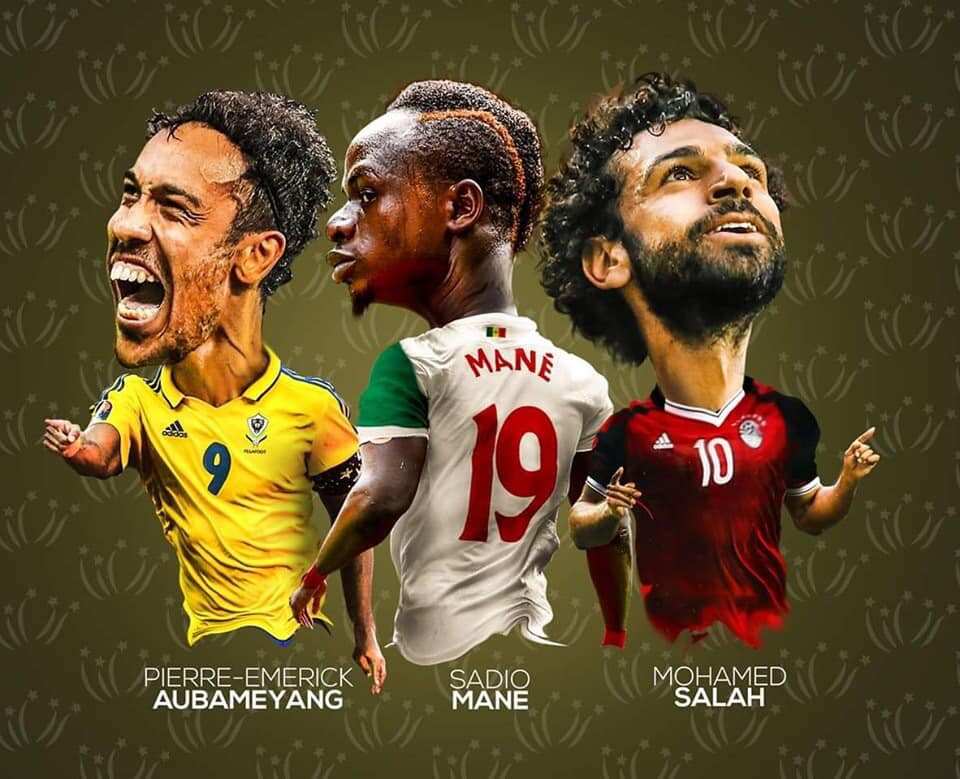 The Golden Boot winners EPL are three players, all of whom are from Africa: Pierre-Emerick Aubameyang, Sadio Mane and Mohamed Salah. Two of them, Salah and Mane, are from Liverpool, while Aubameyang is from Arsenal. Before the final match day, it was Salah who led the top scorer table, but Aubameyang and Mane managed to score a goal each, and in the end, they all got an equal amount of goals – 22. Their positions only differed by the number of assists: Salah had 8, Aubameyang succeeded in 5, and Mane only managed 1 to his name.
There was one more potential contender for the title – the 2014-2015 Golden Boot winner Sergio Aguero, who helped Manchester City to succeed in the final game against Brighton, but only missed out on the Golden Boot award by one goal, ended up with 21 of them. However, Sergio and his team won the championship instead, so he still has a valid reason to celebrate.
Golden Boot table Premier League 2018-2019
Mohamed Salah (Liverpool) – 22 goals and 8 assists
Pierre-Emerick Aubameyang (Arsenal) – 22 goals and 5 assists
Sadio Mane (Liverpool) – 22 goals and 1 assist
Sergio Aguero (Manchester City) – 21 goals and 8 assists
Jamie Vardy (Leicester City) – 18 goals and 4 assists
Raheem Sterling (Manchester City) – 17 goals and 10 assists
Harry Kane (Tottenham) – 17 goals and 4 assists
Eden Hazard (Chelsea) – 16 goals and 15 assists
Callum Wilson (Bournemouth) – 14 goals and 9 assists
Paul Pogba (Manchester United) – 13 goals and 9 assists
READ ALSO: Highest paid cup in football
Golden Boot 2019 winners: more about them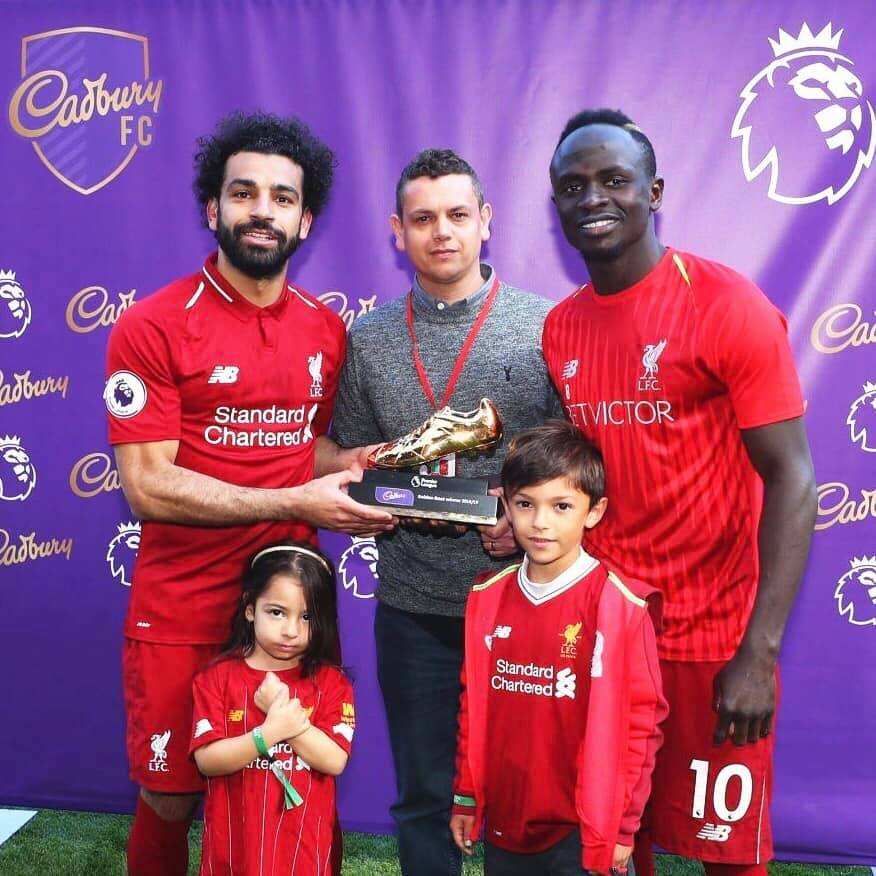 Mohamed Salah is a professional football player from Egypt, who currently plays for Liverpool. He has played for such prominent clubs as Chelsea, Fiorentina and Roma. The 2018-2019 season became his second consequent season to win the Golden Boot – he also was crowned a winner of this individual award in the 2017-2018 season. Currently, he is considered to be one of the most talented players in the world, as he wins plenty of individual awards and ends up high on various rankings every year.
Sadio Mane is a skilled midfielder from Senegal, who plays alongside Mohamed Salah for Liverpool. An interesting fact about him is that he set an impressive Premier League record, which is for the fastest hat-trick ever: he scored three goals in only 176 seconds in a game against Aston Villa in 2015. At the time, he played for Southampton, but he transferred to Liverpool in 2016 and became a world-class star there. Among his notable achievements, there is the goal in the Champions League 2018 final against Real Madrid.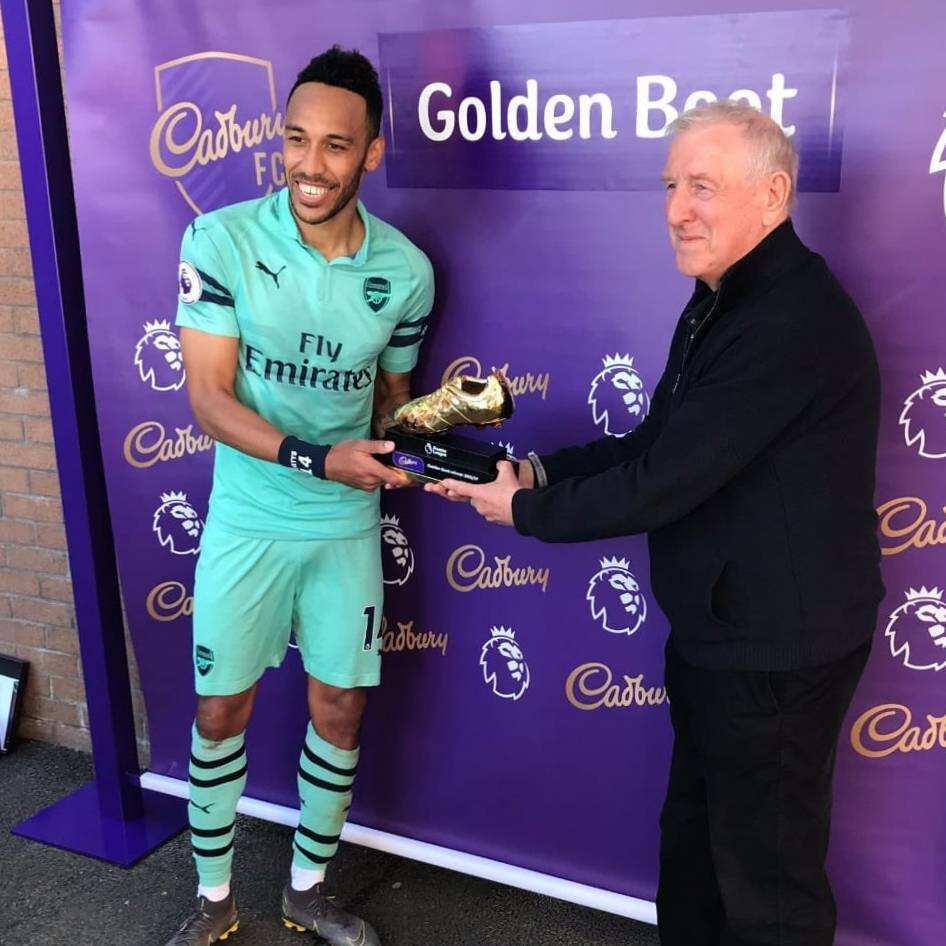 Pierre-Emerick Aubameyang comes from a gifted family – he is a son of Pierre-Francois "Yaya" Aubameyang, who formerly was a captain of the Gabonese national team. The striker was born in Laval, France, and even played for the French national team once, but in the end, he stayed true to his Gabonese roots. He used to play for such professional football clubs as Monaco, Saint-Etienne and Borussia Dortmund, to name a few. Currently, he is a valuable goalscorer of Arsenal. 2018-2019 was Pierre's first season in England, and it became incredibly successful for him.
Reactions of the footballers who won Golden Boot 2019
Some of the winners have already publicly reacted to their award. For instance, Mohamed Salah was a little upset that his team only lost the Champions title by one point, but he still enjoyed the fact that he won the valuable individual prize, and was happy to learn that he shares it with his teammate Sadio Mane. On his Twitter, he posted an adorable photo with his daughter, explaining to her that this Golden Boot is a new one, even though they already have one at home.
Pierre-Emerick Aubameyang was also thrilled to win the award that he had been aiming for ever since his arrival at Arsenal. He revealed that he was glad to share the victory with two other players that he liked, and added that this is an excellent representation of Africa.
Another notable reaction was from the manager of Liverpool, Jurgen Klopp. Two of his current players, Salah and Mane, and his former Borussia Dortmund player, Aubameyang, all won the boot. Klopp was proud that three talented footballers that he managed at one point have all tied for the prize.
We wish the Premier League top scorers 2018-2019 all the luck in their future quests for success!
READ ALSO: Highest paid footballer in England in 2018-2019
Follow LEGIT to keep pace with the latest news!
Source: Legit.ng