Are you a fan of detective and crime movies? If yes, you must be familiar with Emily Wickersham. Emily is a beautiful actress who has gained so much popularity through acting. She is mostly recognised for her role in NCIS where she plays a special agent known as Eleanor Bishop. Emily has been on the big screens for over a decade now and has starred in several amazing films.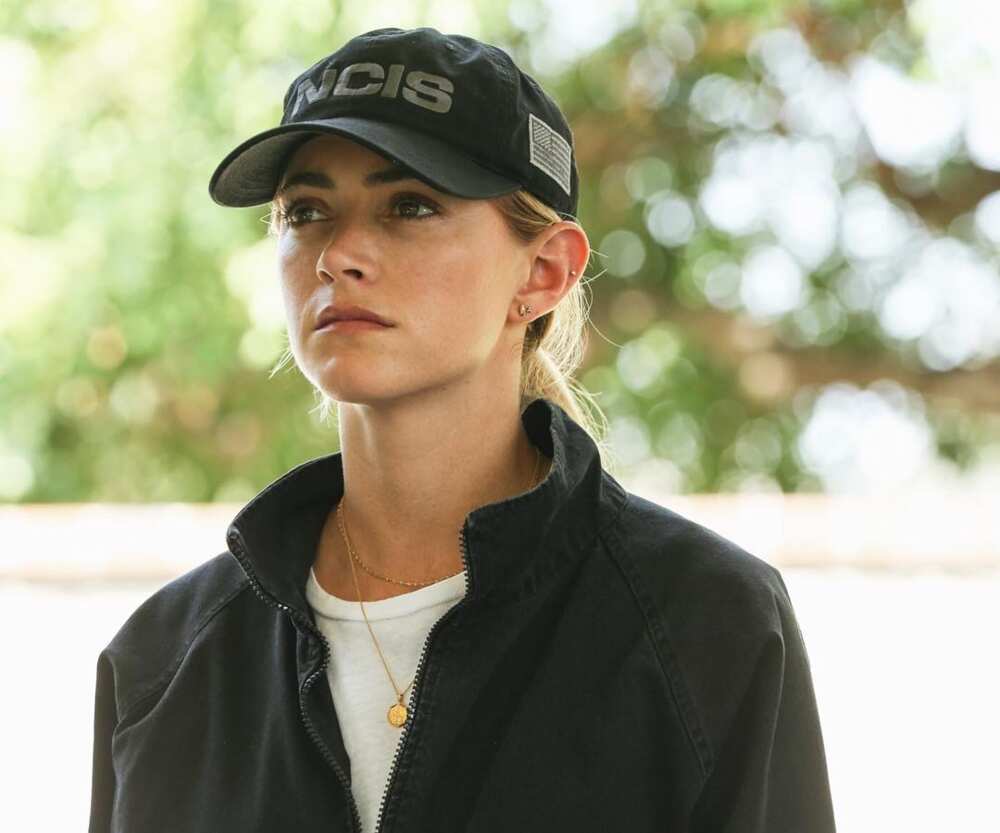 Emily Wickersham belongs to the American ancestry. Emily can be best described as the most suitable blend of talent and beauty. She is famous for being a talented actress as well as having a banging body shape and figure. The famous actress has made a lot of appearances on TV and is best known for her role in NCIS.
The gorgeous actress has her first appearance on television as a guest in the late night show with David Letterman. She also appeared in a series known as The Sopranos from 2006 to 2007. The year 2007 was an excellent year for her as she made a bid break in a comedy movie known as Gardener of Eden. In 2012 she was featured in the film called Gone. She later joined NCIS from 2013 to date where she plays the role of Ellie Bishop.
Emily Wickersham brief profile summary
Full name: Emily Kaiser Wickersham
Occupation: Actress
Date of birth: 26th April 1984
Nationality: American
Place of birth: Kansas, United States of America
Marital status: Married
Husband: Blake Hanley
Net worth 2019: $2 million
Hair colour: Light brown
Height: Five feet seven inches (170cm)
Weight: Fifty-two kilograms
Zodiac sign: Taurus
Eye colour: Hazel
Dress size: Two
Bra size: 32b
Body shape: Banana
Body measurements: 34-24-34 inches
Shoe size: Seven
READ ALSO: Tracy Wolfson biography: age, height, ethnicity, salary, husband
Emily Wickersham bio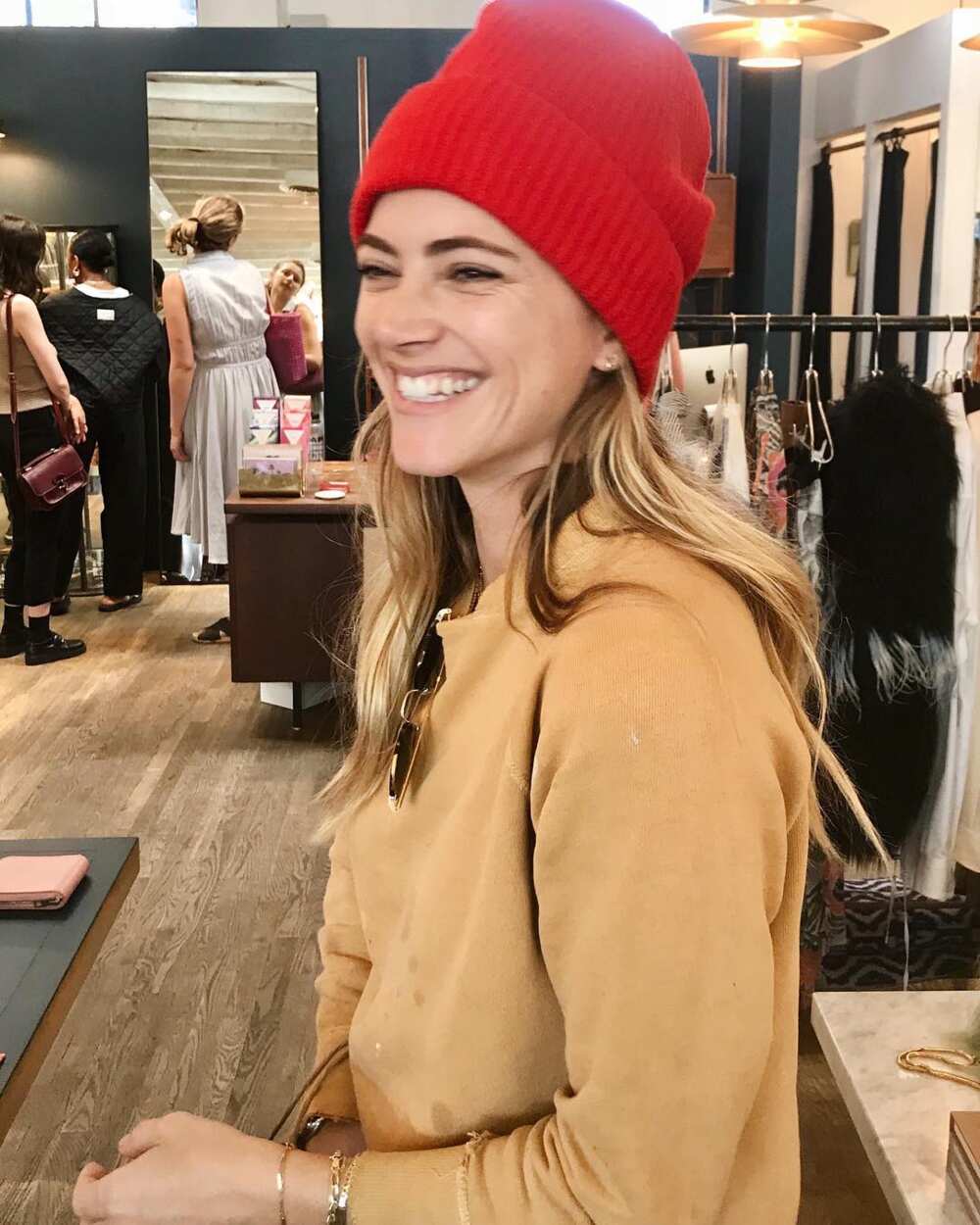 The beautiful actress was born in the US in Kansas City, on 26th April 1984. Her father's name is John Atwood Wickersham, and her mother's name is Amy Wickersham. Kaiser belongs to the Swedish and Austrian ancestry, and she is an American by birth. Kaiser grew up in Mamaroneck, New York City. She went to college at Muhlenberg College before dropping out after two years.
The lady later relocated to Los Angeles where she pursued a career in acting. Her first years were very tough as she knew no one in the area. She also had a difficult time adjusting as she had little confidence to be in front of cameras. The lady was also very shy and anti-social that is why she decided to join a public speaking class. Her shyness soon began fading away, and she found it enjoyable to be in the class. One fateful day while in a restaurant, she was approached by an agent with several offers. This is how she ended up auditioning for a role in The Sopranos. This opened the doors to the cinema for her.
Before the airing of The Sopranos, she got another job offer. Kaiser appeared in an episode of the "Late Night with David Letterman" and was also a guest in "Just Another Pretty Face" the same year. The film Sopranos introduced her to the world, and the series was well received. She appeared in four episodes of the series. Because of her performance, she secured many more auditions for TV shows and movies.
In the year 2007, she was featured in the "Caught" episode of a comedy known as "The Bronx is burning" where she played the role of Suzy. She later appeared in another comedy known as "Gardener of Eden". From 2007 to 2012, Kaiser appeared in several movies and shows such as "Gossip Girl", "How I Got Lost", "I Am Number Four", "Remember Me", "Bored to Death", "Law and Order: Criminal Intent" as well as "Gone".
2013 was a great year for Kaiser as she secured a role in the popular TV series known as NCIS. Emily Wickersham NCIS role replaced Cote de Pablo who had resigned for personal reasons. Although she was to appear in three episodes only, viewers got to like her very much. This led to her appearing as a regular cast of the series for many seasons. In 2015, she appeared in the movie, "Glitch" and in 2016 she landed a role in "NCIS: New Orleans" playing the Eleanor character from "NCIS."
Emily Wickersham age
Wickersham was born on 26th April 1984 in Kansas, USA. As of 2019, she is thirty-five years old. Her zodiac sign is Taurus, and she is an American citizen by birth. Her ancestry is Austrian and Swedish.
Emily Wickersham net worth
Being a main cast of the NCIS series, Kaiser earns a good salary although the exact amount is not yet public. As of 2019, Emily Wickersham net worth was estimated to be $6 million. The amount is likely to increase as she continues working on the NCIS series.
READ ALSO: Cindy Kimberly bio: age, ethnicity, boyfriend, before and after photos
Emily Wickersham cars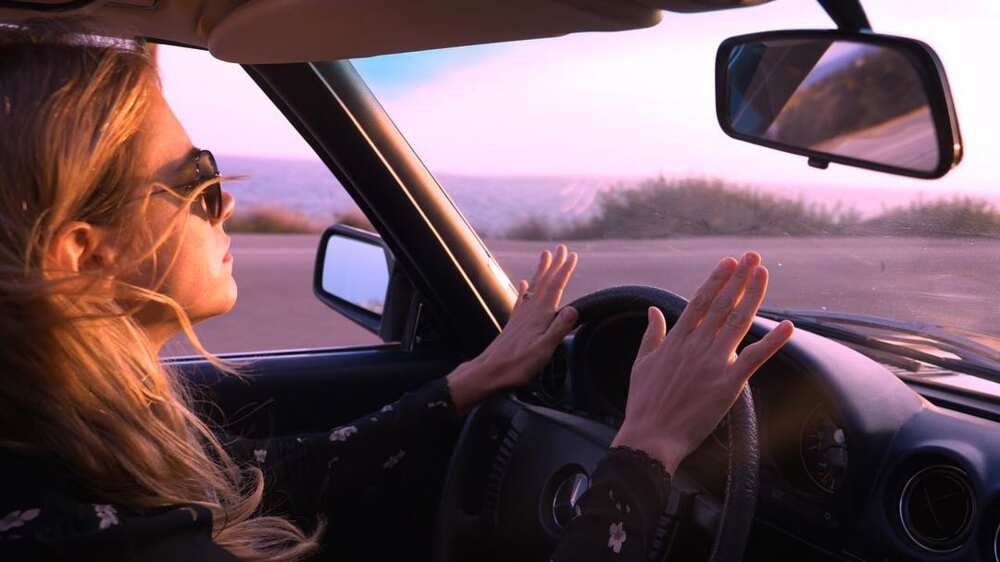 Together with her husband, they own a 1976 Mercedes-Benz 450SLC. This car is worth $10,000. The car weighs 3679 lbs and has a length of 196.4 inches. It also has a wheelbase of 111 inches. The car has an engine type of 8-cycle, 4520cc. It is a coupe version of the 1970s 450sl which is both practical and cheap. The car possesses all the features that make a Mercedes great.
Emily Wickersham house
Emily and her husband Blake currently live in Los Angeles. The couple has been able to keep their personal details off the media. There is no information on their house if they have bought one.
Emily Wickersham measurements and features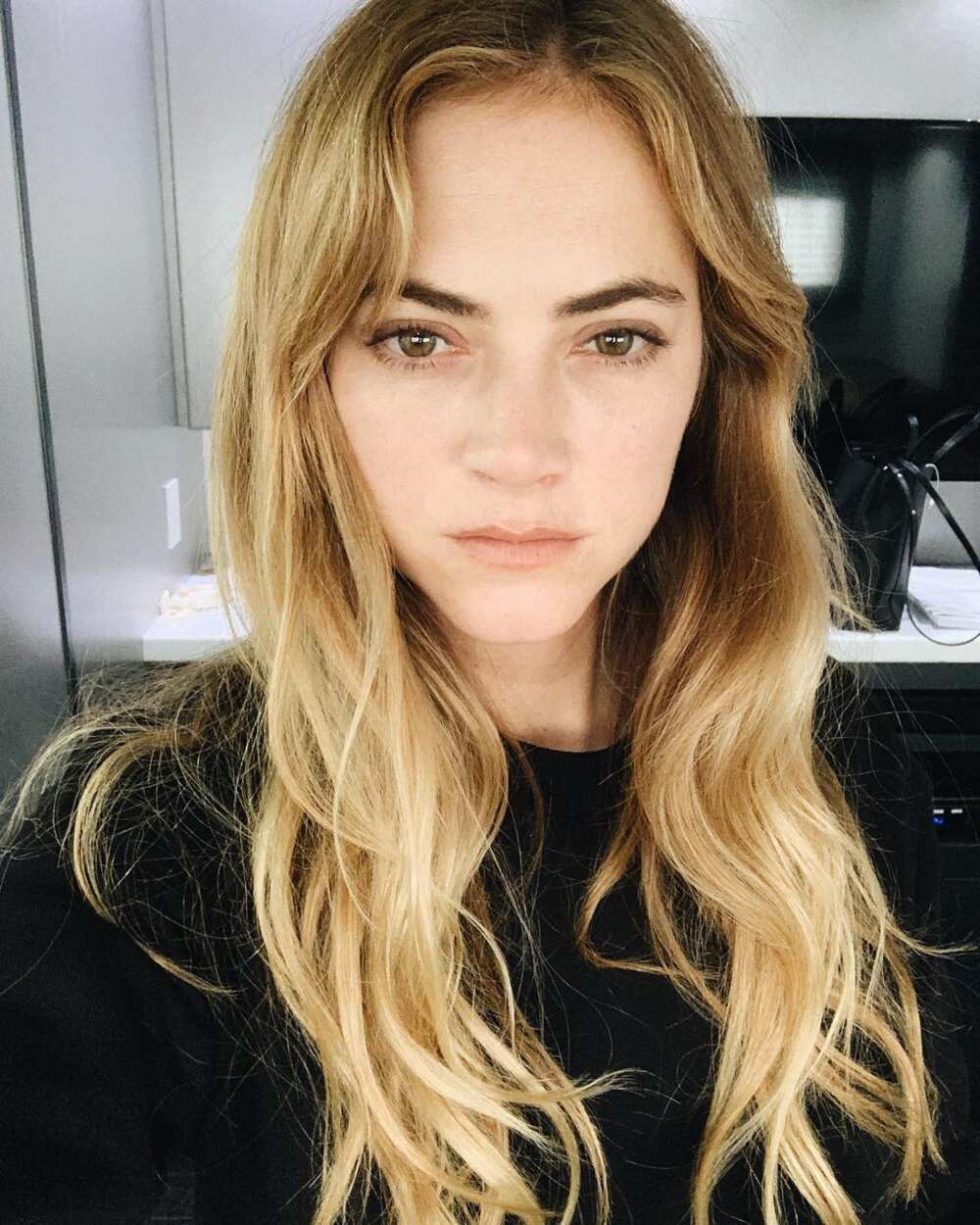 Her body measurements are 32-24-34 inches. She has a banana-like body shape and has been able to maintain her body shape and a flat well-toned belly. Emily Wickersham natural hair colour is light brown, and her eyes are hazel. The main distinctive features in her are her lips and her skin tone.
How tall is Emily Wickersham?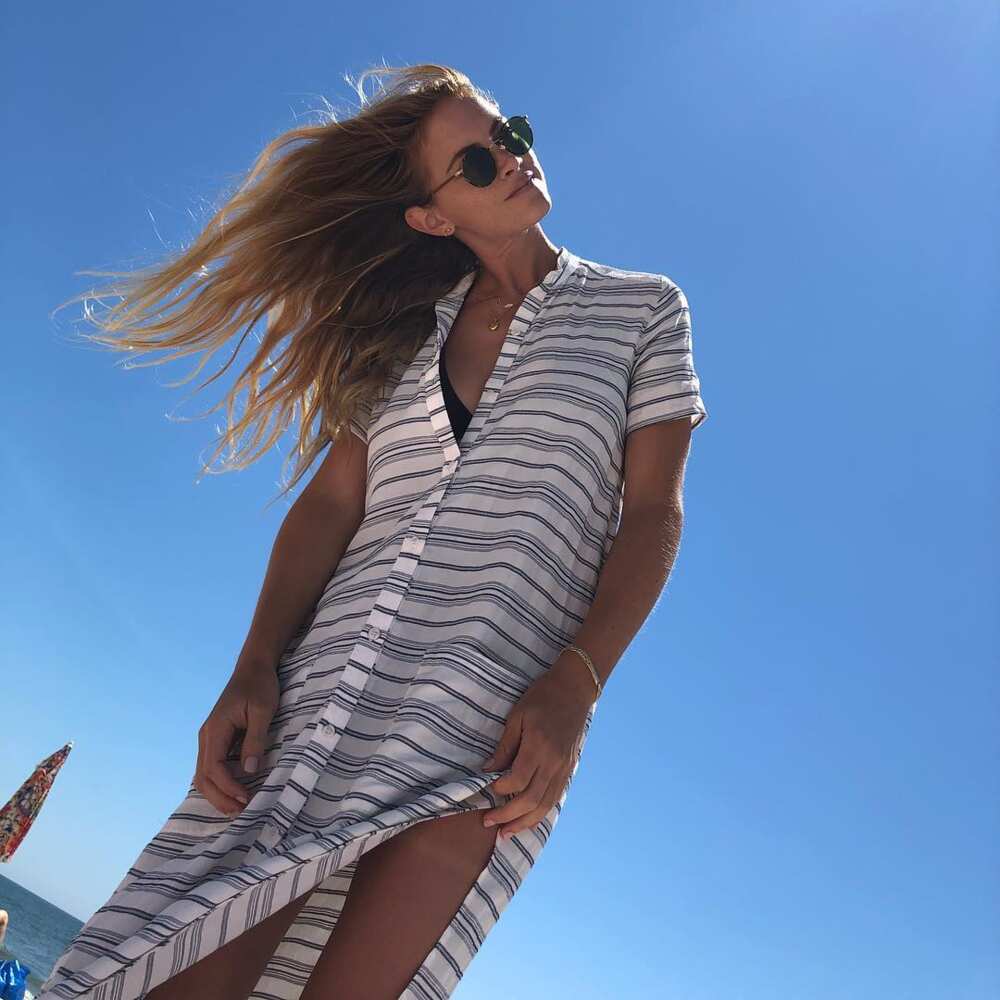 Emily Wickersham height is estimated to be five feet seven inches tall and weighs fifty-two kilograms.
Emily Wickersham husband
The attractive actress is unfortunately off the market. Her marital status reads married. She is married to a musician known as Blake Anderson ever since 2010. The couple tied the knot in a small ceremony at the Little Palm Island located in the Florida Keys. A wedding party was held four days later at the Bath and Tennis Club. Unlike most Hollywood couples, the two seem inseparable and have shown no sign of separation.
Wickersham hinted to her fans through her social media accounts that she plans on purchasing a home soon. She has also disclosed that she intends to move with her entire family. She has a huge following on both Instagram and Twitter. Fans are always downloading Emily Wickersham hot photos to show support for her. Wickersham disclosed that if she was not a successful actress, she would be running her own fashion business. She loves spending time alone when not working and is also a football lover.
READ ALSO: Sophia Miacova bio: age, height, name change, boyfriend