Pete Wentz is an American rockstar mostly known for his work with the band Fall Out Boy. The group is known for popular songs such as Centuries, Uma Thurman, My Songs Know What You Did in the Dark (Light Em Up), and Immortals among others.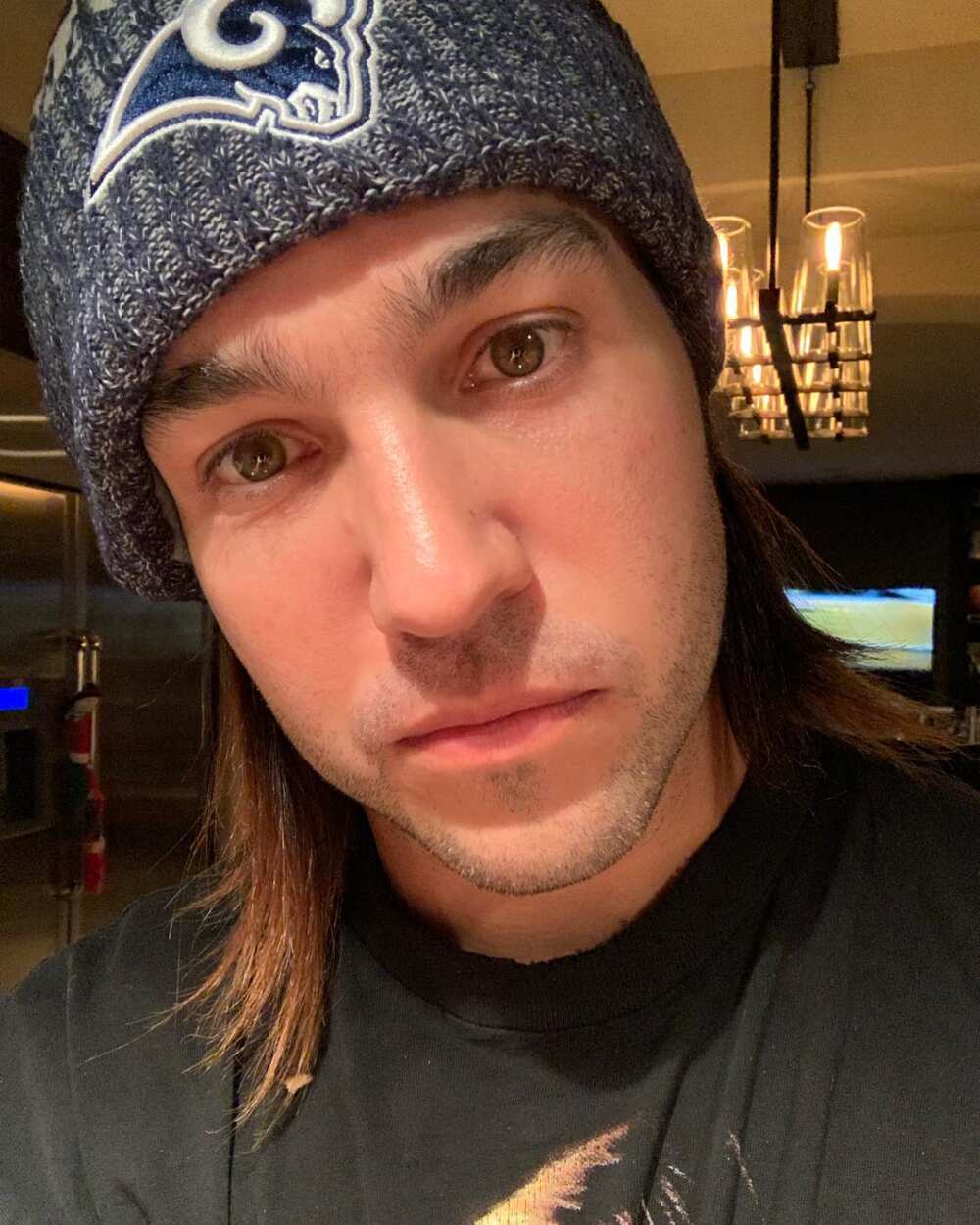 Here is all you need to know about the rocker, record label owner and father.
Profile summary
Full name: Peter Lewis Kingston Wentz III
Nicknames: Peter Pan/Panda, Pistol Pete, Tampa Bay Tommy
Date of birth: 5th June 1979
Pete Wentz age: 41 years old
Place of birth: Wilmette, Illinois, USA
Zodiac sign: Gemini
Nationality: American
Ethnicity: Multiracial
Siblings: Andrew & Hillary Wentz
Height: 5 ft 6 in
Weight: 67 kgs
Eye colour: Dark brown
Natural hair colour: Dark brown
Profession: Singer, songwriter, A&R consultant, and record executive
Net worth: $16 million
Pete Wentz's family and background
The rockstar was born in Wilmette, Illinois, Chicago. Pete Wentz parents, Dale Lewis and Pete Wentz II, worked as a high school admissions counsellor and an attorney, respectively.
A fun fact about the star is that he is half black and not Caucasian as most people believe. Amid the #BlackLivesMatter protests and campaigns currently going on in America and all over the world, many Pete Wentz Fall Out Boys fans were surprised to find out that he is biracial.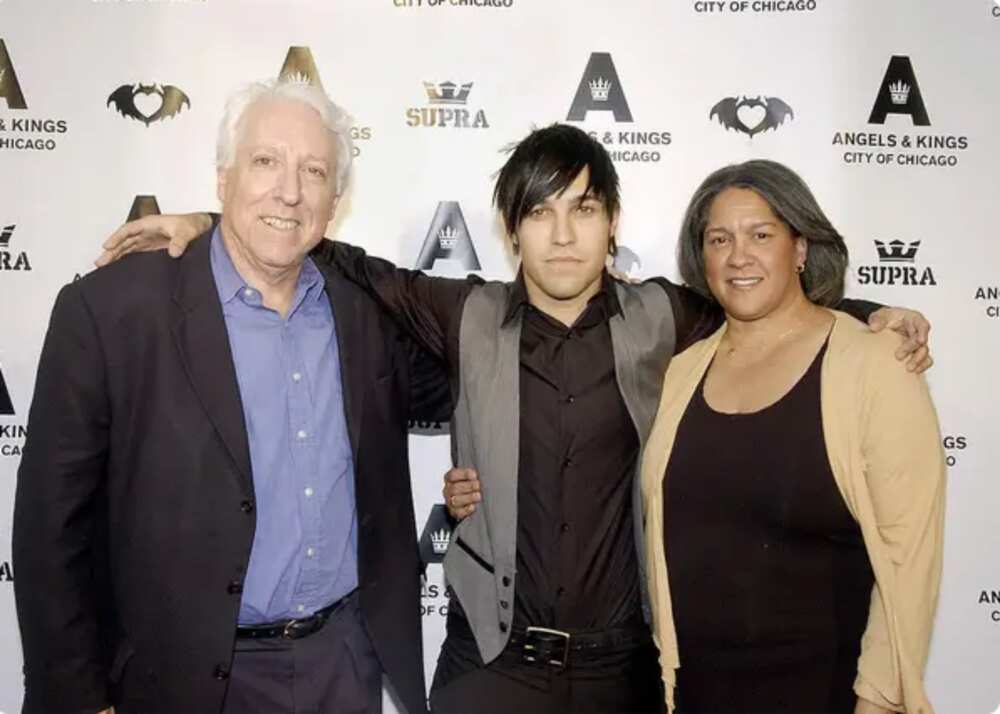 While his father is of German and English ancestry, Pete Wentz mom is of Afro-Jamaican descent. Some fans were quick to point at how since he can easily pass as white, the star has gone through life with white privilege.
Others, on the other hand, defended him by stating that the rockstar has always been criticized for embracing his black side and roots.
The celebrity is the eldest of three children. Pete Wentz siblings are Andrew & Hillary Wentz.
Height and body measurements
How tall is Pete Wentz? The celebrity is of average height. Pete Wentz height is 5 feet 6 inches. The star works out and has a fit body. His chest-wait-bicep measurements are 38-32-14 inches.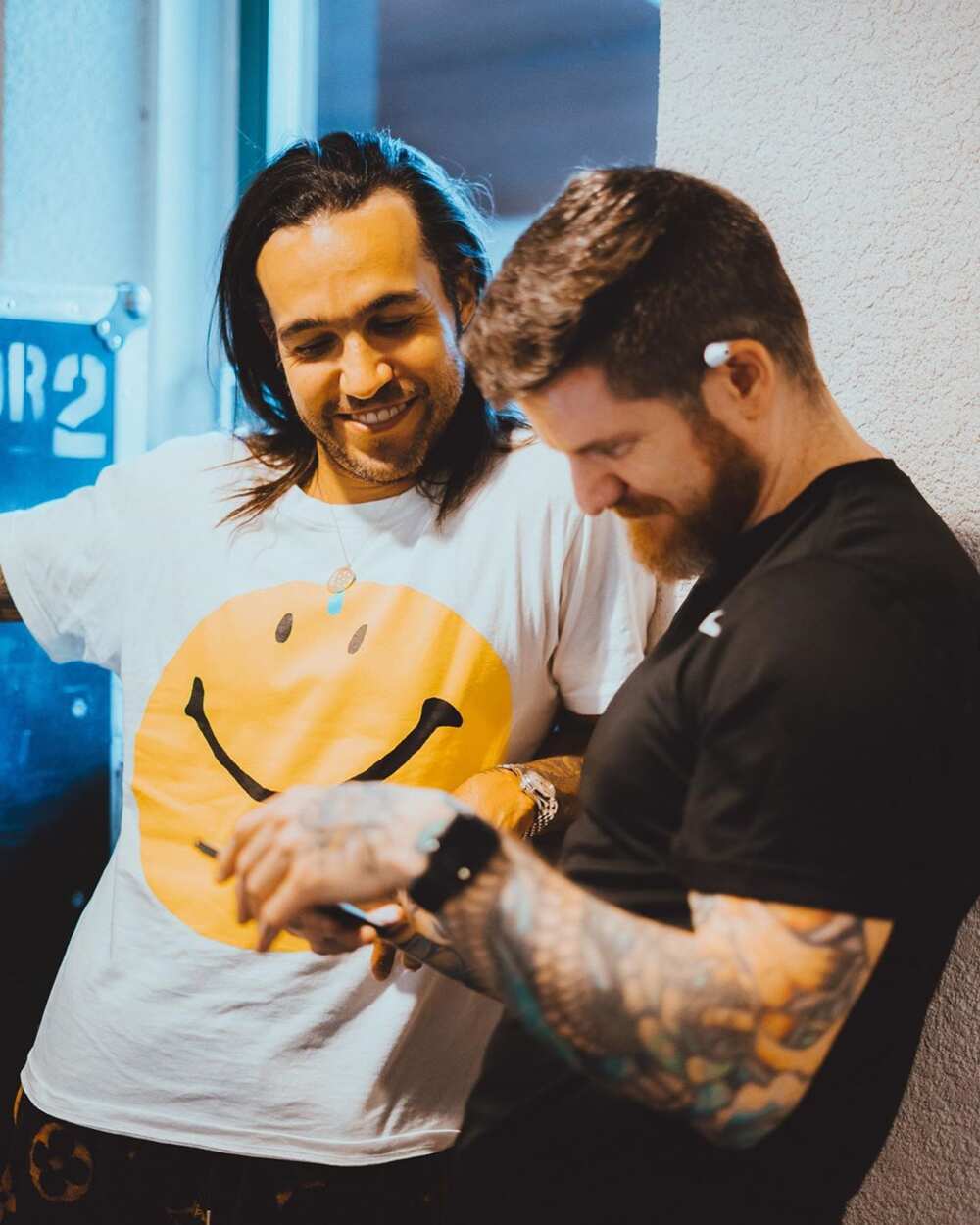 Career
In Fall Out Boy Pete Wentz plays the bass and provides backup vocals for the lead singer. The group was formed in Wilmette, Illinois, Chicago in 2011.
Other than Pete, other Fall Out Boy members are:
Patrick Stump - Lead vocalist and rhythm guitarist
Joe Trohman - Lead guitarist
Andy Hurley - Drummer
Did Pete Wentz leave Fall Out Boy? No, he did not.
However, Fall Out Boy took a hiatus from 2009 to 2013. The bassist was the only one who did not want to take a break.
At the time, his relationship with Ashlee Simpson was all over the tabloids. He felt this overshadowed the band's efforts and that he had let the group down.
Dating history and married life
Like many high-profile musicians, the celebrity's dating life has been a subject of discussion and sometimes a source of scrutiny. Here are all the women that the star has been linked to since 2003.
The two dated for about three years, from 2003 to 2006. After they broke up, Fall Out Boy released the album Take This To Your Grave.
Many fans assumed that the album's songs were about the star's relationship with White. Some sources claim that at the time they were dating, Jeanae was underage, at about 15 -17 years old.
The American actress and the rockstar dated for a few months in 2006. In July 2011, the two sparked dating rumours when they were spotted grabbing coffee together.
The two were first spotted together at a MisShapes Labor Day party in New York City in September 2006. In April 2008, after almost two years of dating, the love birds announced that they were engaged.
A little over a month later, on 17th May 2008, Ashley became Pete Wentz wife. The couple exchanged wedding vows in Ashlee's parents Encino home and her father, Joe, officiated the non-denominational ceremony.
Sadly, the marriage was not meant to last. After nearly three years of marriage, Simpson filed for divorce on 8th February 2011.
Years later, Fall Out Boy Pete Wentz opened up about their divorce. He claimed that the hiatus that his band was on at the time took a toll on him and he spiralled.
He also believes that they were both quite young, making it harder to sustain a marriage. Their divorce was finalized in November 2011.
Pete Wentz girlfriend is a model, and the two began dating in late 2011 and have now been together for almost nine years. When asked whether he will marry Meagan, the rocker said they are not in any rush to tie the knot.
...the relationship and commitment and responsibility we have to each other and to our kids is so much bigger(than a wedding)— it's a lifetime thing.
Who are Pete Wentz kids?
The Fall Out Boy band member has three children: a son from his marriage to Simpson as well as a son and daughter with current girlfriend Meagan Camper.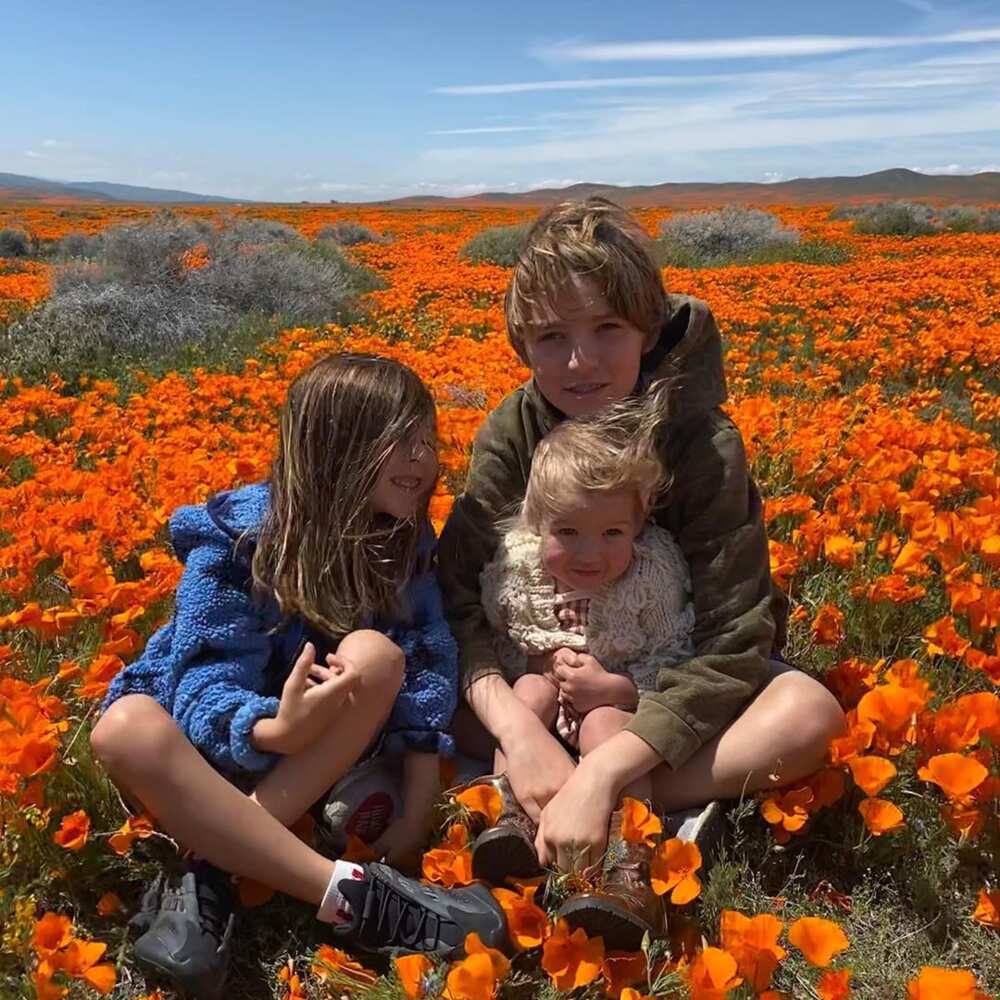 The children are:
Bronx Mowgli - He is Pete Wentz child with ex-wife Ashlee Simpson. Mowgli was born at Cedars-Sinai Medical Center in Los Angeles on 20th November 2008.
Saint Lazslo - Saint was born on 20th August 2014, and he is almost six years old. He is the rockstar's second child and Meagan's first.
Marvel Jane - On 1st January 2018, Meagan and her boyfriend announced that they were expecting a daughter. Marvel was later born on 13th May 2018.
How much is Pete Wentz worth?
As of 2020, Pete Wentz net worth is about $16 million. Fall Out Boy was one of the most popular American rock bands of the 2000s and early 2010s. Due to the success of this band, the singer has amassed a lot of wealth.
He also earns money from DCD2 Records. Wentz and his bandmate own this record label.
DCD2 Records has signed popular rock bands such as Panic! at the Disco and Gym Class Heroes. They have also worked with Tyga and Cobra Starship.
Pete Wentz has an incredibly successful career, a great co-parenting relationship with Ashlee, and is now living a seemingly happy life with Meagan and their children.