Tati Westbrook bio: age, net worth, husband, son
Makeup tutorials are among the most watched YouTube videos. People who create such videos often get crazy numbers of views and what is more important – the trust of the audience. One of such trusted personalities is Tati Westbrook – the woman, who is listened to, but who also was on the verge of losing her trust. If you want to know who she is and what has happened to her, just go on reading!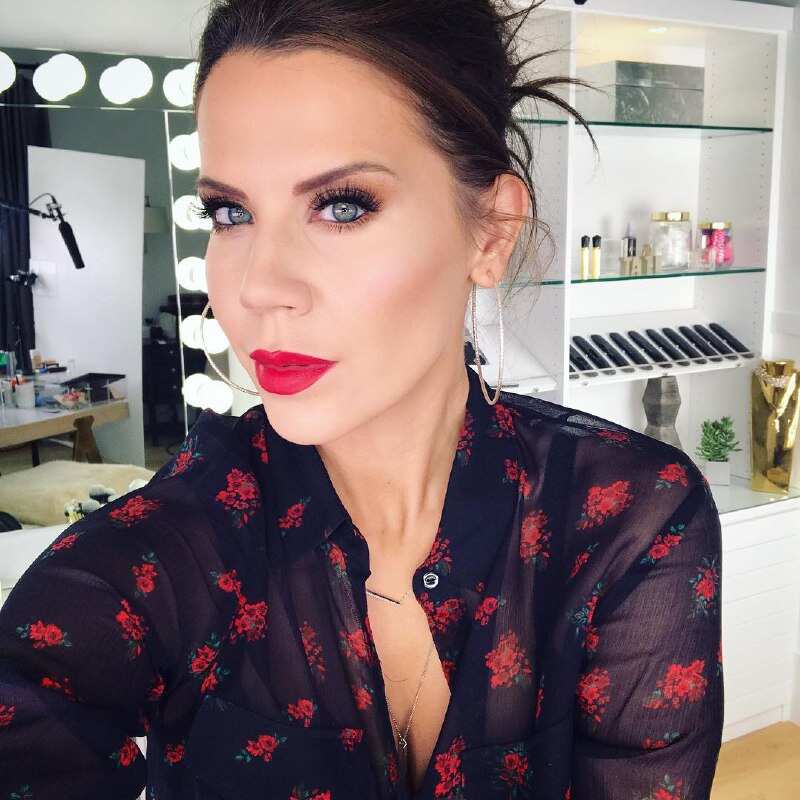 Makeup can be considered a form of art. It is not so easy to learn to use brushes, to mix colours and textures to create beauty on human faces. Not every man or woman is an expert in it. Tati Westbrook seems to be a good expert, and she surely knows all aspects and subtleties of her art. So if you want to know some interesting facts about life and professional skills of one of the most popular makeup professionals go on reading the article!
Who is Tati Westbrook?
This good looking lady is a Hollywood makeup artist, a talented stylist who posts beauty hauls, tutorials, tips, and reviews to her YouTube channel. She also has a title of YouTube Breakout Beauty Star given by Women's Wear Daily.
She began her career literally from zero. In one of her interviews she recalled:
"My initial goal was to create a video I'd be proud enough to post. I literally practised for six months before I ever uploaded my first video. Yes, I most definitely saw it as a career. I decided to make YouTube my full-time job when I had less than a thousand followers."
The beauty blogger started posting in 2011. She downloaded her first makeup tutorial video where she looked quite differently. She was blond and seemed not as self-confident as she looks now. Later the video was removed, but in six years in 2017, she made an overview on her first tutorial. She posted it on her Twitter and wrote:
"Okay, guys ... here's the video that's been private for nearly six years, it's my very first YouTube video ever."
She also recollected in another interview that she had not been me with warmness, and had been called too old:
"Beyond the insanity of uploading five days per week, I guess I've been able to turn a perceived weakness into a strength. When I first started, space was dominated by teens, and I caught a lot of negative comments that I was "too old for YouTube". Now, as space has matured considerably, I'm positioned to engage with an incredible audience. I really try my best to review products for all ages and types, not just for what looks good on me."
After reading such comments, one may ask the question: "How old is Tati Westbrook?" The woman was born on 14 February 1982, and therefore Tati age is 37. The lady does not seem to be old for anything at 37, so there is only one conclusion, the people who called her too old were merely envious.
Despite all the envy, she moved forward and got her trust and fame. Today the woman is known on her Instagram (1.6 million followers) and her Twitter (686 thousand readers) under the name @glamlifeguru.
What is Tati net worth?
Due to a busy schedule and productive work, the star is believed to have earned $3.1 million.
Today she earns money from YouTube channel (where her videos efficiently gather from two to almost five million views), her own cosmetics line and also appeared in 100 episodes of Amazons Style Code Live as their LA Based Beauty Correspondent. She also often gets products from famous brands for reviews, and has already collaborated with Chanel, Tarte, Too Faced, Kylie Cosmetics, OFRA, Urban Decay and many others.
READ ALSO: Lilypichu: age, height, real name, boyfriend
As it has already been said, the YouTube star also launches her cosmetic line. It is one of those extremely discussed products. It includes two boosters: Kiwi seed skin booster and Hair, Skin, and Nails Booster. These vitamin supplements were elaborated and presented by the blogger, who has no medical education, and a team of specialists, of course. Therefore they were met with criticism. However, on Halo Beauty official website there are a lot of photos with hashtag #showmeyourhalo. Many women demonstrated a positive result after using these cosmetic products.
Moreover, it was found out that her husband was a member of the company that sponsored "Halo Beauty." How much does Tati make on selling it? Well, the products appeared quite expensive: from 30 to 40 USD for one item. All mentioned above is not a great problem alike from a scandal that has happened to a line. After the supplements had been released, rumours concerning their quality and negative health impact appeared. Joshua Zeichner, director of cosmetic research in dermatology at Mount Sinai Hospital in New York City, commented on the composition of the products:
"We really have no good data showing that any supplements truly help with skin."
However, his pieces of evidence were quite controversial. The specialist also added:
"There is currently no data showing that saw palmetto supplements have any interaction with prescription medications… There is currently no data showing that saw palmetto will interfere with your birth control."
At the same time, Leah Millheiser (gynaecologist and clinical assistant professor of obstetrics and gynaecology at Stanford University) totally disagreed with Zeichner and said several words that could potentially frighten off all Halo Beauty customers:
"I don't agree with the blanket statement that saw palmetto does not interfere with hormonal contraception. Saw palmetto does have estrogenic activity and may affect endogenous hormone levels."
Tati released a lengthy video where she explained the misunderstanding that had happened to her product:
"Saw Palmetto is not going to get you pregnant. It's not going to make your birth control not work. I am working with the best physicians, the best scientists, the best nutritionists. I have a team. I have advisors. We have talked about this formula through and through to get to this point."
The vitamin supplements are not forbidden and may be bought today with no obstacles, and the online shop goes on bringing income for the YouTube star.
What is known about Tati Westbrook private life?
The official family status of the makeup expert is married. Tati Westbrook husband name is James Westbrook. They had been dating about eight years, and at last, got married on 11 Jan 2017 Maui. The couple had a beautiful private ceremony in the surrounding of family and close friends. Tati posted many wedding photos on Instagram. The couple looked extremely happy and, what is more important, in love.
On her YouTube channel with five million subscribers, the woman posted a beautiful video from the wedding ceremony and party, where she, her husband, parents and happy guests can be seen.
The couple does not share common children, but once the star posted a video where Tati Westbrook son does makeup for her. However, it is only her stepson, but the lady wants to have her own child. Just a couple of months ago in one of her interviews, she said:
"A big reason for [stepping down from YouTube] is that James and I are trying to have a baby, and we are actively pursuing fertility treatments and figuring out what's best for us… I have had fertility issues. I've never really gone in-depth with that... but it has been a deep pain in my soul that I have not been able to have children."
What are the most exciting facts about Tati Westbrook life and bio?
"My husband has no social media accounts... unless you count his Facebook that he hasn't updated in 50 years."
The woman has not only a beautiful face and pleasant voice but also model parameters of the body. For instance, her height is 5 feet 9 inch (175 cm), and her weight is 132 lbs (60 kg).
The celebrity's real name is Tanya Aleksandra Krievins.
Her Zodiac birth sign is Aquarius.
Tati Westbrook is a beautiful woman who risked to start her career from zero and succeeded. Her life path may be an excellent example for those women who know how to use brushes, palettes, and contours but are shy to share their knowledge. Hopefully, Tati will extend not only her career but her family in the nearest future too.
READ ALSO: Grace Randolph bio: birthday, age, husband and photos
Source: Legit.ng