YouTuber Maximilian Dood: age, sister, wife
It is never too late to chase your dreams. Maximilian Dood is an excellent example of a man who has earned his biggest fame as a YouTuber being somewhat older than the average video bloggers' age. However, there is something much more mysterious than his success, and this is his personal life and background which he carefully guards. If you want to know more about the famous man, then sit tight and prepare for exciting discoveries!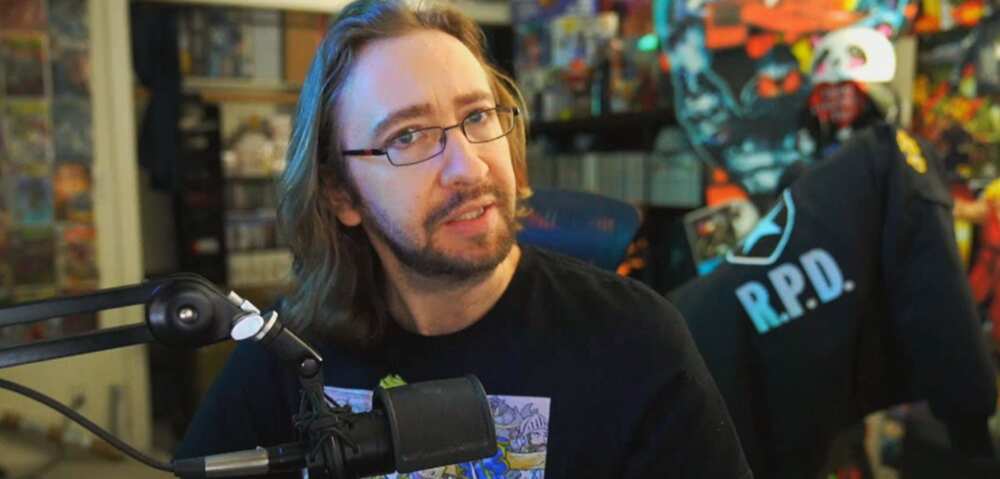 People like Max are often quite shy and do not like showing much of their personal life to their fans and followers. Personal things should better stay personal, this is true — still, some facts can hardly be concealed and are easy to discover. We have several biographic facts about Max here along with rare information known to just a few people.
Who is Max Dood?
Maximillian Christiansen aka Max Dood is known for being a prominent video illustrator and editor. He is active on YouTube and several other social media, but videos about games are the central part of his activities.
His career unfolded back in 2007 when he started a fighting game channel titled Maximilian Dood. The channel contains an incredible number of more than four thousand clips and is the biggest channel of this type on YouTube. It is natural that the total quantity of views collected by these videos surpasses forty million. Thus, Max has become a star and never missed a chance to launch the second channel known as YoVideogames.
With such popularity and so many followers and subscribers, the second channel has also become one of the most famous and visited channels within this niche. Probably, this popularity has helped its owner earn about 500,000 followers on another platform known as Twitch.
However, behind every public image, there is something in the background: childhood and family, love and relationships. What do we know about Max so far? Here is some biographic information that can lift the veil and show us who this guy was before he became who he is now.
What is Maximilian Dood age and what is known about his family?
The kid was born on September 23, 1983, in the City of Angels (Los Angeles), California. There is not much information about his parents, but he still shows a tender love for his mother. In May 2015, Max posted a picture of his mother having dinner with him on the occasion of the Mother's Day.
We can see from the picture that the man looks very much like his mother. Probably, the special bond between each mother and her child is especially strong between these two.
READ ALSO: Brittany Renner bio: birthday, age, height, career
It is also unknown where the boy received his school education and whether or not there has been any higher education facility in his life. The only thing known for sure is his love for video games, drawing, and video editing. However, such a hobby does not require much-specialised training if one has a natural talent.
What is known about Maximilian Dood sister?
Max has a sister named Tess. As far as we know, there are no other kids in the family, and thus Maximilian has no other siblings of either gender. Neither is there any information regarding any cousins or other relatives. It looks like Max prefers to keep low profile and not to let any info about his folks leak.
The name is not the only thing known about the woman. She has her own account on Twitter where it is said that she lives in Laurel Canyon, California. She has made several appearances with her brother in his YouTube videos. Tess has a boyfriend as she claims in her tweets and a beloved doggo.
Max has a dog, too, named Benny, who is also known on the internet due to his owner's Twitter.
Now it is known that Tess has a shared Twitter channel will Jessica whose relation to Max will be discovered later in this text.
Keeping private things really private has become natural among many public personalities who receive too much attention from their fans. Even though Max is not a Hollywood celebrity, it probably always makes sense to reduce the amount of unnecessary or unwanted attention one's family can receive from the audience.
Is there any information about Maximilian Dood wife?
In fact, there is only a little information about a woman who is allegedly connected to him by marital status. Her name is Jessica, and she is said to have been a good friend of his before they finally decided to tie the knot. The first image of this woman appeared when Maximilian himself posted a picture of them together. It happened in 2017 after the official trailer of Ori and the Will of the Wisps was released.
It seems that Jessica is one of those perfect wives who either do not mind or even share their husbands' affection for video games. After getting married, Max never gave up his hobby, and he still keeps on doing what he has been doing through all these years.
After all, the two channels her husband runs and all other side projects that are connected to this area bring good money to the family and Maximilian does not seem to be underestimating the value of family in the life of a person.
Here is a brief version of this prominent video game specialist's biography. Now, if you are asked, "How old is Maximilian Dood?" or "What do you know about him?" you will be able to give a precise answer. It is always interesting to watch the life and career progress of a person you respect. You are invited to his YouTube channels where you can find a lot of interesting about video games and everything connected to them.
Maximilian Dood also has accounts in other social networks, and you can follow him there. He already has quite a significant number of admirers, and each new one will be only welcomed. Keep track and never miss any news from your favourite celebs!
READ ALSO: Mina Kimes bio: age, height, ethnicity, husband
Source: Legit.ng