50 best belated birthday wishes, messages and greetings
Did you forget your friend's or lovers birthday and are wondering if sending belated birthday wishes will still do the trick? Well, there is no telling how he or she will react since you let the actual day pass, but one thing is for sure: a belated birthday wish is better than keeping quiet and assuming that your friend will understand.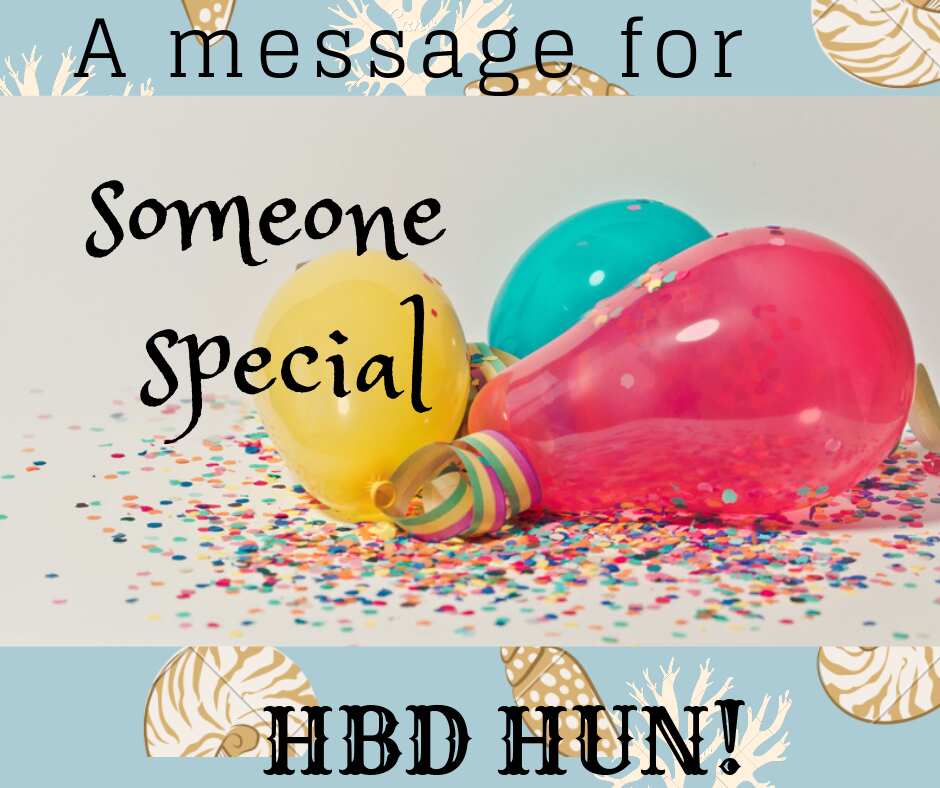 This said, make sure you are coming up with creative belated happy birthday wishes. Make it unique and if possible, include some sense of humour to break the ice. Chances are that your friend will smile and laugh when they read through the message if you make them laugh. That is how you get off the hook.
Happy belated birthday wishes
As already mentioned, a message should be customized to suit the recipient. Make a point of ensuring that your message has a personal touch to it. This way, the recipient will know that you wrote it as a special message for them. Avoid copy pasted messages since they show a lack of creativity. Here are a few examples to consider.
Happy belated one my friend. I chose to let mine be last as I knew everyone would scramble for the first one.
I know you will forgive me for forgetting because you have a beautiful heart. I hope you had a great one.
Wishes are just but mere words, what matters is that you are in my heart, mind, and soul even if I forget to say the words.
It totally slipped my mind, but that does not mean I will be left out. Happy belated birthday my dear.
Birthdays are meant to be fun and celebration of milestones made. I know you had a great one even though I missed.
When you were born, I was still months away. Do not blame me for you are always rushing to be ahead. Happy year sis.
My present will be bigger just because I forgot your special day. Smile for I know you love gifts.
I will throw you a second party since I missed the first one. You are important to me. Happy belated birthday.
I will not find an excuse to explain what happened because none is good enough. I am so sorry I forgot your big day.
True friends will always make up for their mistakes. So where do you want to have your compensation at? Happy belated buddy.
Funny belated birthday wishes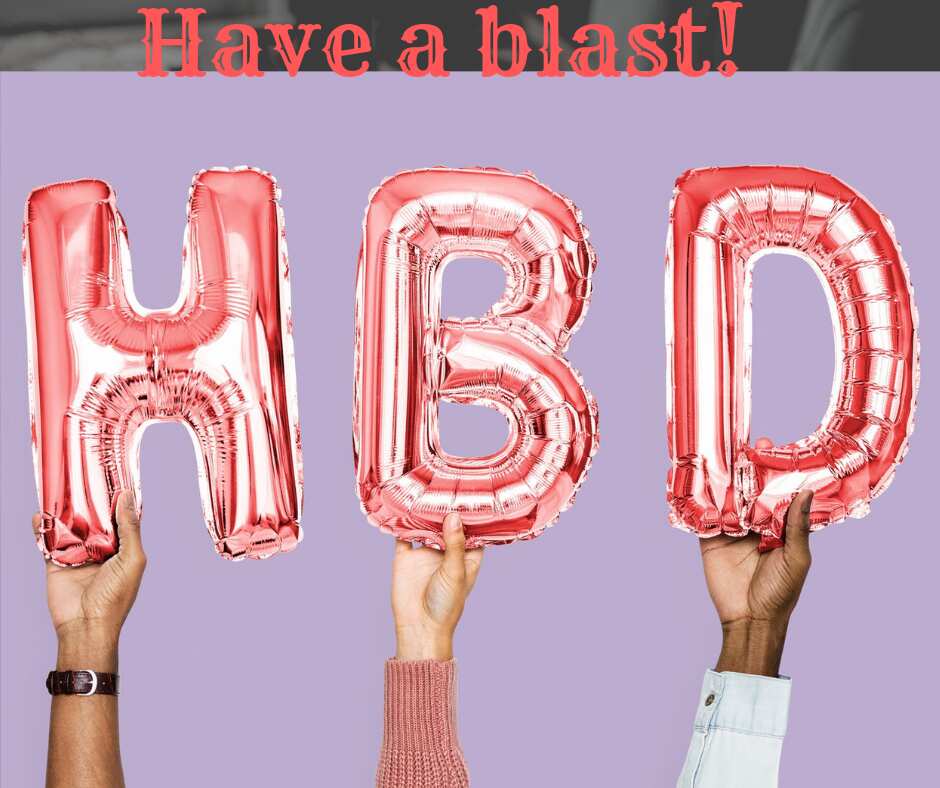 Your belated birthday wishes quotes and messages should be cheerful. Be careful not to make the mistake of writing formal messages as it has higher chances of appearing fake. Choose your words carefully. Let it be truthful but light. Here are examples.
I know my forgetfulness will cost me much, but I promise to do anything you want. Happy belated birthday honey.
I know you cannot stay angry for too long. Give me that smile, and I will do anything you want me to. Happy belated birthday.
You are my beautiful sister and forgetting your special day was wrong. I am buying you lunch this week as I apologize properly. I hope you had a blast.
Better late than never. My wishes are direct from my heart and are full of love and peace. May this new year favour you.
Do not worry about the date, after all: it is just a number like age is. What matters is that my wishes for you are genuine and true. Happy a blessed year.
I hope my late wishes will rejuvenate you, and remind you of how special you are. Happy belated birthday.
I have always known you are fashionable and unique which is why my wishes come in style and a bit late to make them unique. Happy and blessed one.
To avoid a repeat of this, I wish you a happy birthday for the next 5 years in advance. Have a blast.
We can't all be the same, picture perfect. The world needs some weirdos like me to spice things up by choosing to be late for a good reason such as this.
I could not find the perfect gift which is why I delayed. Unfortunately, I have nothing yet but warm wishes and hugs.
READ ALSO: Bible verses for birthday
Belated birthday wishes for friend
Just as you would expect a friendly message when you are wronged, be careful to offer the same when you forget a close friend's special day. Knowing which belated birthday wishes for best friend to send makes all the difference. The message will depend on the kind of relationship the two of you share. Just remember to be casual and easy about it all.
Don't worry man, I forgot this on purpose so that we can party for more than 24 hours. To a great year ahead, my guy.
I am sure you will not make a fuss when I tell you that I not only forgot your day by your age as well. No hard feeling girlfriend. Have a wonderful year ahead.
You should blame your perfect looks for my forgetting your special day. You have not aged a single bit.
At least I remembered that I forgot your birthday. That should count buddy. I know you had a good day.
I prefer remembering the birthday month, dates are just too much work my friend. So here us to a happy month.
You should know by now that lateness is my second nature but I always arrive. I am here with all the wishes I had planned.
My late wish is just as surprising as the doctor's bill, there is nothing to complain about.
You know am good at impressing people, this time I tried the lateness card and apparently it worked. You are smiling.
I had to convince myself that you are truly getting older. The only consolation I got was that wisdom also come with it. Happy belated birthday.
To be sincere, it is not that I forgot your birthday. It was a plan so that you can celebrate it twice.
Happy belated birthday wishes for sister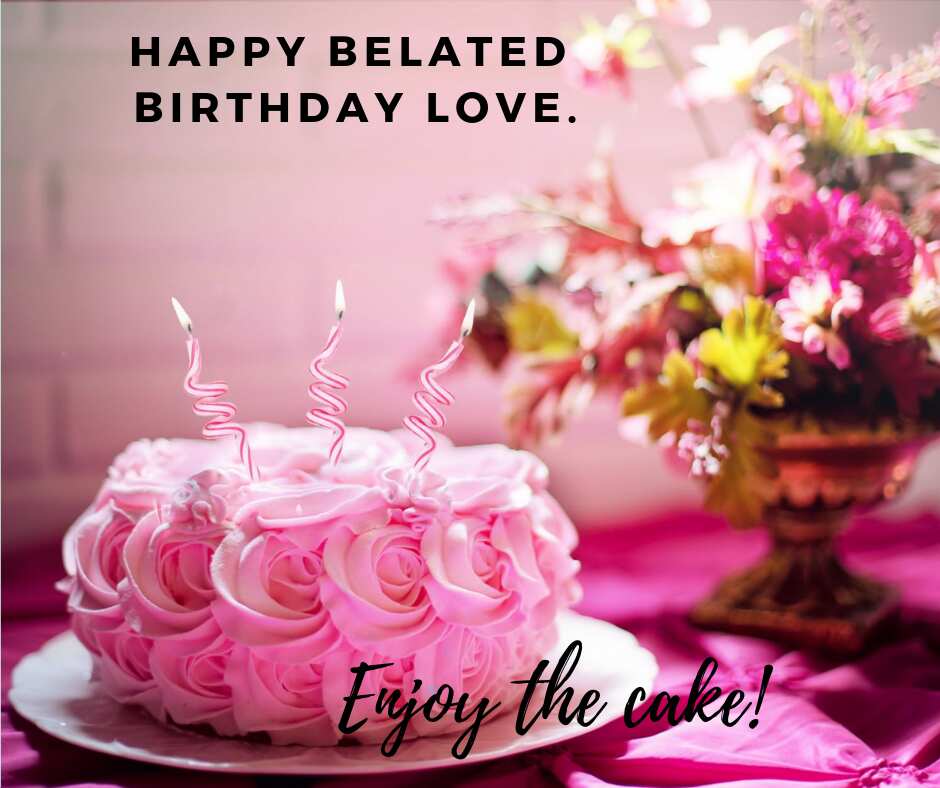 If you want your sister to give you peace, make sure that you wish her birthday blessings even if you forgot. After all, you may never find a friend that will be closer to you than your sister. Make sure you do not disrupt the relationship because you forgot to wish her well.
I am so sorry small sis. I had a great day planned out for us and then work came up, and I forgot. I hope you had a great birthday. I will make it up to you.
Happy belated birthday my sister. You are the most understanding person I have ever met.
Knowing how sacrificial you are, I am sure that you have not remembered your own day. Though I am late, I wish you happiness and joy, my sister.
We are one blood. Just because I did not say a word on your day does not mean I neglected you. My heart and yours will beat forever because of the bond we share. Happy belated birthday sister.
Remember how we could make paper cuttings and pretend that we were princesses? It was always so peaceful and easy. May your new year give you such great breaks.
I have always wished the best for you little one. Forgive me for forgetting your exact date of birth.
I have one of the best sisters in the world, and I know it. Happy belated sis.
I may be late but my message comes with love and peace and happiness. I believe your day was fantastic.
Remember our talk a few years back, today we apply it. It matters not that I failed to let you know in good time, but that good wishes will last a lifetime.
I knew you needed time to process what just happened and the fact that you are now an adult. Happy belated birthday small sis.
Belated birthday wishes for brother
He may be your brother and acts all strong but remember that he needs to feel loved and cherished. In case you forget his big day, make a point of making it up to him. Chances are he will not make a big deal out of it but your message will go a long way in reassuring him of your support. Check out these examples.
I am sorry I forgot your big day bro. I just want you to know that you are the world's coolest bro. May this new year be kind to you.
My brother is the most collected person I know. Happy belated one buddy.
The world is a little safer just because I have a big brother that can do anything for you. I didn't forget your day, I just wanted to make it extra special for you.
I know we sometimes appear ungrateful but we just want you to know that we appreciate you as a family. Happy belated birthday big bro.
Birthdays are cool when they are for people you love. I love you, son to my mummy.
Happy belated birthday twinny. I am so bummed that distance made it impossible for me to make it. I wish you all the happiness life has to offer.
It is always cool to hang out with you. I wanted the feel which is why I decided to push your birthday wishes ahead just to spend time with you alone.
Friends are great but family is for life. Thanks for being true to family. Happy belated birthday dear bro.
It is easy to joke when you know someone's got your back. I can trust you and for this, I will forever treasure you, my big bro. Happiest year ahead.
It is time you marry now bro. You are getting old, and mama needs grand kids. My surprise for your birthday is a reminder that we will always love you. Blessed year ahead.
Sending authentic belated birthday wishes to a family member or friend is something that will remind them that your thoughts and wishes are always with them. You can be sure that they will treasure this as long as they live.
READ ALSO:
Best Christian birthday wishes for family and friends
Top 20 congratulatory message ideas
50 birthday wishes to a mother
Source: Legit.ng