The latest Tatiana Manaois songs will delight you for sure. The young girl who has achieved global success and has a lot of fans around the world collects a large number of views of her video clips on YouTube, and it is not surprising because her works are definitely an art. Her style of music pleases people and beams positive emotions. So who is she and what are her latest hits? We prepared some exciting information about them for you so keep reading to know more.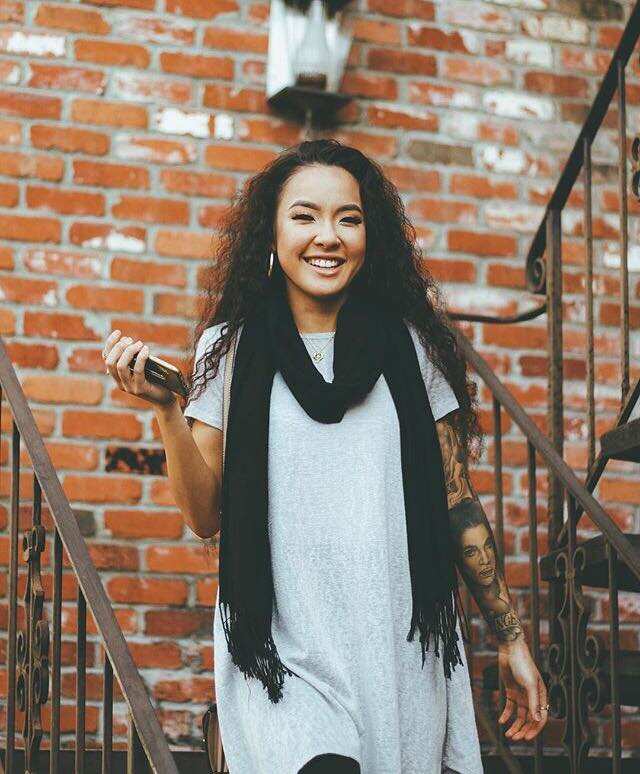 The young girl was born in America, California, on October 22, 1996. The girl is only 22 years old, but she has already managed to conquer the hearts of many music lovers. So what is so special about the songs that made Tatiana Manaois so famous? How did she manage to hook her fans and not only them? You will surely understand it after checking her works.
READ ALSO: Best Donnie McClurkin songs of all time
Tatiana Manaois songs 2019
Very little time has passed since the beginning of 2019, but Tatiana has already created several tracks. The singer is continuously working on her music and herself. After all, it is not easy to create new songs every time. In just a short period, Tatiana managed to release already three tracks.
No Good For Me (08/02)
YouTube views: 57 thousand
Almost every person had a negative experience in relationships at least once in a lifetime. Almost everyone broke their hearts. Tatiana tells that some people are no good because they hurt her. First, someone says to you about love, and you put this person on the top. And when somebody breaks your heart, then loneliness comes to the top.
Tatiana sings that the world had become black and white when everything collapsed. And she also took off her clip in black and white colours, to emphasise all those experiences that a person goes through after parting with a loved one. But no matter how bad things may seem at the moment, the main thing is to believe that you will find your love again.
Wish you Gave a D*mn (13/01)
YouTube views: 27 thousand
Like the previous hit, this track is about non-reciprocal love. The girl is not ashamed to show her emotions and feelings. From song to song, you understand how deeply this situation has hurt her. She tells the listeners that she did not notice that he did not love her, that he left her for another girl.
Tatiana firmly decided for herself not to cry at night anymore, and get herself together and move on. The girl reveals in her tracks all the deep feelings she had. Her music and words catch the strings of the soul, and it is hard to disagree.
My Heart Breaks in Pieces (06/01)
YouTube views: 54 thousand
The last three tracks of the singer were devoted to heartbreak. Tatiana is trying to convey all the pain that every person who has ever lost a loved one is going through. The words and music show her love. The girl says that she was ready to give everything if he stays, but she also understands that he will leave and that it will break her heart. And at the same time, she hates herself, because she did not think that her heart could be broken so easily.
No matter how stable someone is, such situations still knock you down and hurt your soul. And even the most robust cry. It is always painful to say goodbye to people we loved so much.
Tatiana Manaois songs 2018
In 2018, the singer released a considerable number of tracks that can touch your soul as well. The girl works tirelessly on her music, and it is visible even to the naked eye. She released a lot of songs in the previous year, but we have selected three of the most popular on YouTube.
Life Is One Big Fight (19/09)
READ ALSO: Top trending Tasha Cobbs songs 2019
YouTube views: 666 thousand
As we have already seen the singer loves to share with the audience her feelings, life situations, experiences and emotions in her music. In this track, Tatiana tells that everyone faces difficulties, but it is worth to let them go, even if they stifle. She says that there will be many challenges in your way because life is one big fight: every day and every night.
She says that you should not be afraid of anything. That in this life you need to be yourself, but not obey fate. Even if your heart has scars, remain yourself in this challenging world.
Can You Stay (29/11)
YouTube views: 340 thousand
Her music touches from the first chords and her songs in folk music style conquer many hearts. Thousands of listeners liked this track, and the question is not only in its rhythm but also in the meaning of words. The singer talks about life situations in them. She sings about the fact that often things fall out of hand and you do not have time to cope with everything. And the good point there is the person next to whom you forget about everything and can feel relaxed.
This Other Person (13/02)
YouTube views: 302 thousand
Sometimes we all try to be someone else, to be someone we are not. Everyone wants to look perfect in the eyes of other people, but why? Why do you not wish to be yourself? You may have significant flaws under your eyes, and you may wake up and stare at the wall — the main point is to remain yourself. Each of us is unique in childhood, but we forget about it, hiding under false masks.
Tatiana Manaois songs are very diverse in meaning The musician conveys her experiences, knowledge, feelings and emotions through her songs. She opens her heart to this world and talks about her life through the lyrics. Tatiana songs are devoted to the problems that almost every person faces, and that is one of the reasons why she got known after the song "Helplessly", which gained over 9 million views. Her music is really very cool.
READ ALSO: Latest Phyno songs 2018-2019