Who is Banky W? This talented young man is a philanthropist, social activist, actor, politician and after all – a talented R&B performer. He has released six dynamic music albums in the period from 2006 to 2017, and Nigeria has been singing and listening to his songs. But what are the best Banky W songs? We know the answer. Do you want to know it as well?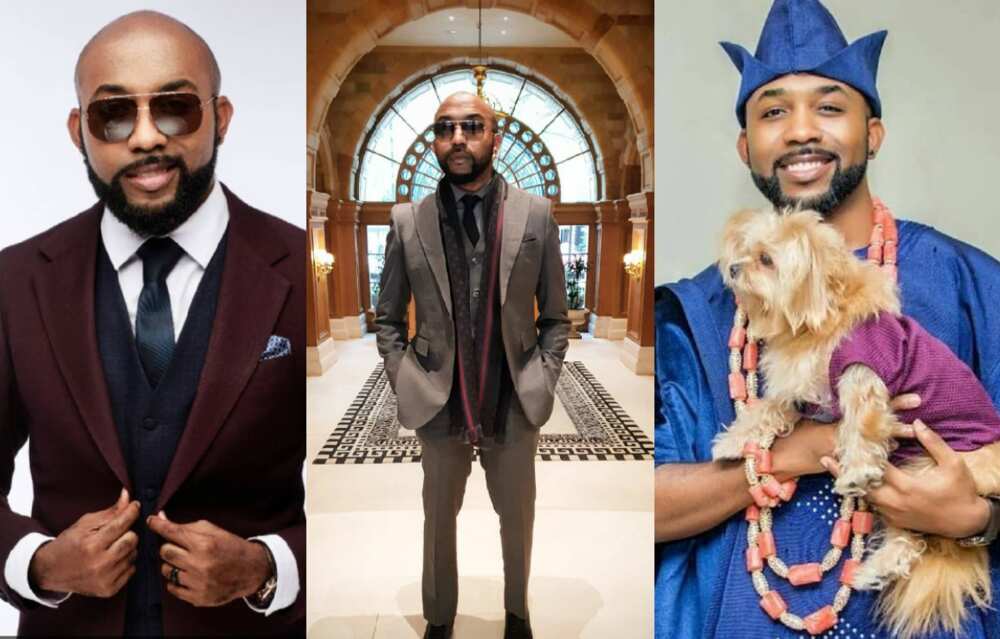 Although Banky W failed to release songs since 2017, he did not quit his music career. He has many projects and is considered a politician, filmmaker and musician at the same time. He said in the interview for Daily post:
"People who know me well know that I am a very ambitious person; I am ambitious to a fault and I feel like I can do anything. I dream big and I would literally work my fingers to the bone so I have no plans to rob my fans of my music... My music career is still going on and I cannot quit it for acting."
15 the best Banky W songs
Legit.ng have gathered fifteen Banky W`s best songs for you according to Last.fm statistics. Keep reading, enjoy the music, add songs to your playlist, and watch cool videos.
15. Low Key
The composition Low Key released in 2013 opens our top fifteen best songs by Banky W. The song entered R&BW album and was listened avidly by the fans. Here are lyrics to demonstrate the beautiful and dynamic rhymes:
"Checking on the phone
Nobody needs to know
Go with the flow
Just keep it on the low
Don't say a word
Just meet me outside the club
Cos tonight we gon make sweet love."
14. Good Good Loving
The song Good Good Loving appeared in 2013 in the long-playing record R&BW. It was acknowledged the best R&B Single by the Headies in 2013. The song is made for holidays, rest and love:
"The way I'm feeling I'm affectional
When your body is calling, I'm functional
We can get close and personal
In additional, loving you is not optional."
13. Heaven
Heaven (Susu's Song) saw the world in 2017 as a part of the album Songs About U. The name of the album was chosen not accidentally. All the songs of 2017 were dedicated to his lovely wife Susy (real name Adesua Tolulope Oluwaseun Etomi). Banky W proposed to Adesua in February 2017 and since sang for her. It is very romantic, isn`t it?
"You want to know if I will ever leave your side
But I will love you till the very day I die
Girl I need you, I've been needing you like air
Don't know how I would survive without you there."
12. Lagos Party Remix
Lagos Party Remix (feat. Naeto C, D'Banj, 9ic Eldee by Banky W) appeared in 2009. It is an extended six minutes version of Lagos Party composition for the dance floor. However, the song itself occupies the higher position in our ranking, the remix is also worth mentioning, while on the radio chats it was played often, and it became popular and loved among Banky W`s fans too.
11. Could Have Been
The song Could Have Been had seen the world in 2008 in the record Mr. Capable. The composition is very nostalgic and is soaked with bright sadness. Add it to your playlist for a romantic dinner with your woman to create a special atmosphere.
"Sometimes I wish that you could read my mind, and
See how I think about you all the time, and
I'd do anything to keep you to myself,
I'm going crazy. Only you can help."
READ ALSO: Top 10 songs in Nigeria 2018
10. Don't Break My Heart
Don't Break My Heart is one more song from romantic album Mr. Capable of 2008. There is always a place for a pure and touching love song in every ranking of the best songs. These wonderful words for sure will touch her heart:
"You're the only one for me
Why can't you see
Why can't you see Girl I knew it from the start
Don't break what's left of my heart."
9. Omoge You Too Much
Omoge You Too Much (feat. Wizkid) – a song released in 2009 with the album called The W Experience. The composition combined the voices of two favourite African singers, so why not place it on the ninth place of the top?
"Your d only woman I need
Baby, there's no better lover for me
If you tell me you will stay tonite
Nobody can love u better (oh I)"
8. Jasi
Jasi – is the song of the year 2013 from R&BW. The song is crazy, cool and at the same time funny, and so the music video is. The composition is sung and hummed by many Africans, and its beauty and success are in its simplicity.
"King of the Lagos party
Omoge Jasi… omoge Jasi." – sings Banky W and brings the song to the eighth place of our rating.
7. Strong Ting
Strong Ting appeared in 2009 in The W Experience album. It is hot and at the same time tender song. Moreover, we are sure that you will enjoy high-quality music video. We definitely recommend you to watch it. Sing with Banky W:
"See girl I no go let u walk on by
Can we take it slow, can we take it slow
Too many questions running through my mind
Where you dey go? I wanna know."
6. Lagos Party
It is a song from The W Experience album released in 2009. The composition was made for a light party with friends and beauties; besides, this example demonstrated the author of the song in his music video.
"Ain't no party like a Lagos party
Cause a Lagos party we don't bother nobody" – the singer says.
Indeed, with such a pleasant composition it is impossible to irritate someone!
5. Don't Wanna
Don't Wanna is the name of one more of the most romantic Banky`s songs. It saw the world in 2006 as one of the compositions of Mr. Capable. Imagine yourself dancing with your beloved listening to such tender lyrics:
"Girl I'm gonna love you like a real man should
Wanna work that body, and make you feel so good…"
4. Do it to me
Do it to me is a composition of the year 2008 from the long-playing record called Mr. Capable. It is more dancing than lyric musical composition, and it will definitely make you feel happy!
"No time to waste time
So go ahead, wine your waist to the bass line
I can't feel my face; you go make me craze, do it to me."
3. Capable
The song Capable was released in 2008 and became the part of the album Mr. Capable.
"Forget about what's been stressing you today,
Let your cares be cast away,
You put in all that work now it's time to play,
Cuz mama You know it's the time to dance
Leave your friends and take a chance
Won't you come and take my hand."
The composition appeared to be romantic and at the same time rhythmic, that is why it took the third position of our top 15.
2. Yes/No
The song was released in 2013 and entered the long-playing record R&BW.
"She says she likes it when I stay
She says she doesn't want me to go
She says I always make her day
Girl would you be my lover now?
She says she really likes my style
Seems like she wants to take it slow
Do anything to make her smile
Girl would you be my lover now?"
The composition is dynamic and even with elements of traditional African motives. After the song was released, the musician was nominated for two awards and has won one of them. Channel O Music Video Awards acknowledged his performance the best in the nomination Most Gifted R&B Video, and The Headies nominated him on Best Vocal Performance (Male). However, he did not get the prime.
1. My Regret
The song My Regret became the best song of our top thanks not only to its wonderful quality but also due to the number of awards the singer has won for it. Banky W won the US Songwriting award in 2006, the International single of the Year and the Nigerian Entertainment award for the R&B/Soul artist of the year in 2007 (according to YEN).
The composition entered the author's debut album called Back in the Building in 2005 and brought him fame.
"Should have known then, what I know now
Dying every second that you're not around
Should have been there, when you needed me
Now I'm by myself, on my bended knees.
Should have loved you, while I had the chance to
Couldn't realize that you were the truth
Should have shown you, what you meant to me
Baby, now I see, that you were my queen."
The song is exceptionally romantic, everything suits well in it: lyrics, rhyme, and tune. However, you may feel a wave of tender and bright sadness after listening to this song; you definitely will not regret it!
That was the list of the best Banky W songs. He has released cool and tender, romantic and funny compositions that are worth listening to. You can listen to his music at any time and even relate to the lyrics of his songs.
READ ALSO: Banky W parents