7 love letter to my husband samples
Do you remember those romantic times when a girl would spend hours writing real love letters for him? They are now gone. Paper letters have replaced with quick phone messages, one-minute calls, and two or three lines posted on social media. Still, even today, you can amaze your spouse using one of our 7 love letter to my husband samples.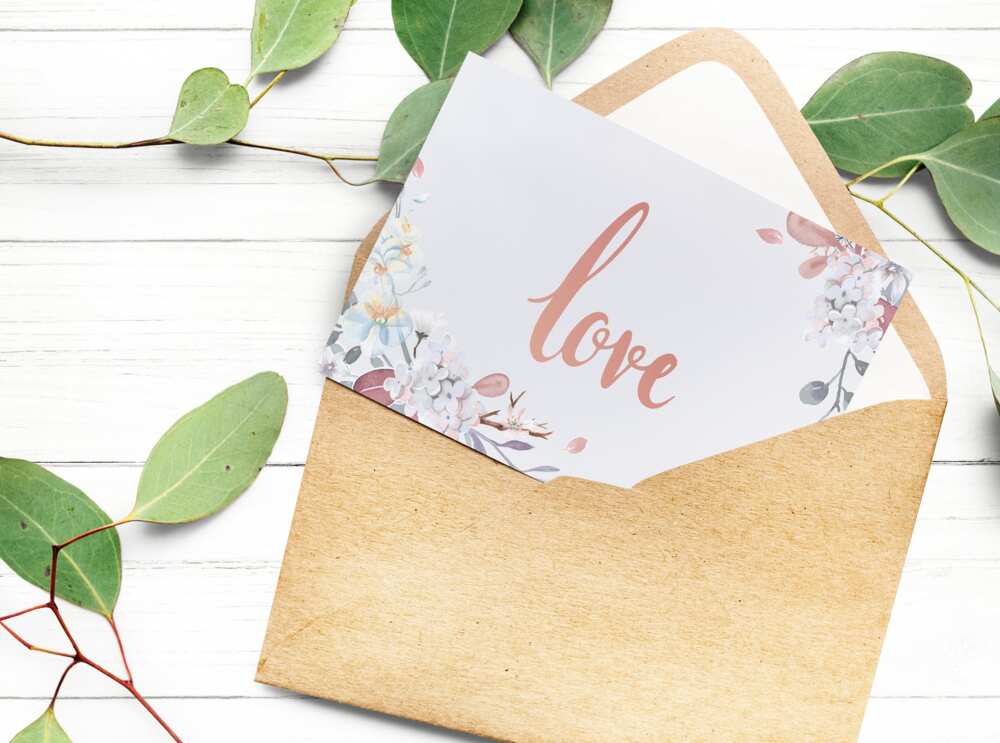 It is time to restore the pleasing tradition and make your second half smile or ease your pain. Writing a love letter to your sweetheart can be a neat idea. It might take a while, but the result should look impressive and sound right from the depths of a loving soul.
How to write a love letter to my husband
There are numerous reasons for writing a daring, delightful, sad or other types of a love letter to your groom and spouse. You might want to declare your deep feelings, explain why you were upset, persuade that you are his support or that you still remember him. There can be no reason at all if you fancy your beloved man to feel exceptional and loved by you.
Since each message can be suitable for various life situations, we think it is better to share 7 'love letter to my husband' samples. This way you can pick the most impressive idea that you like the most and make your voice sound unprecedented, personal and remarkable on paper, in a 7-word text message, through the social network or via email.
READ ALSO: Text messages for him to make him smile
1. Love letter to my husband on his birthday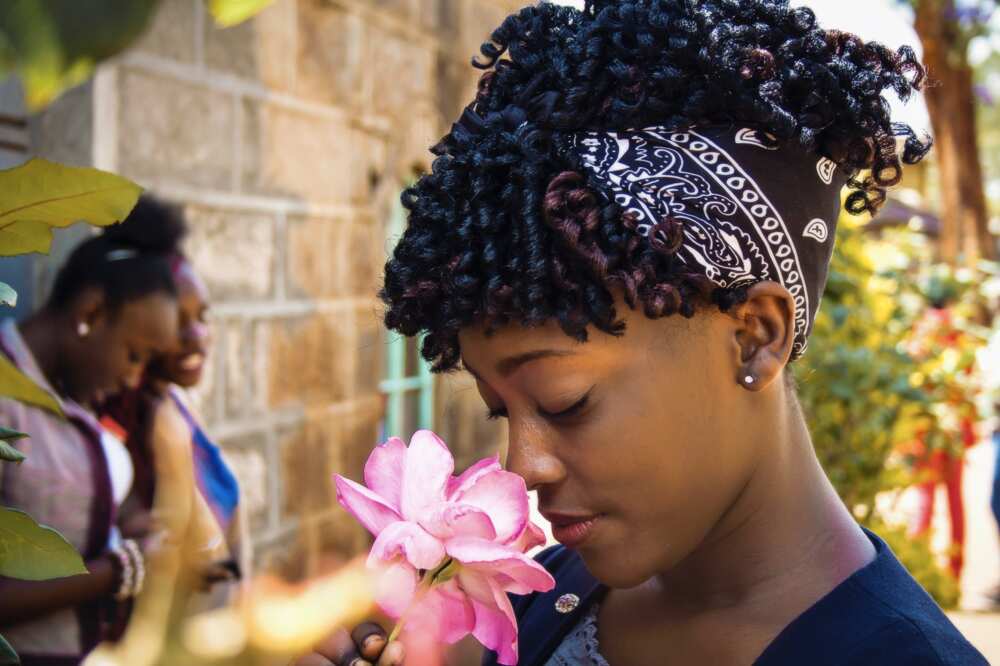 Most men always remain a child in their heart. What do kids love the most? Celebrating their birthdays, of course! Why? Birthdays are filled with surprises, gifts, and attention. Thus, you can write a love letter to your husband to make him feel distinctive on this significant day.
The quick development of social networks makes birthdays less impressive because many people choose to write 'Happy Birthday' or send a floral bouquet as clip art instead of composing something unique. Make your message full of your love on his birthday.
Here is a sample of a love letter to your partner:
My sugary husband,
Look who is getting one year older now? It is time to add an extra candle to your birthday cupcake, make new wishes and fill this extraordinary moment with all my love.
You are my motivation, peace, and security. It feels so snug when you hold me in your muscular arms. May our happy life together be even better in the next year. I should round up my message because I want to kiss you and say 'Happy Birthday' to my cherished husband and the most excellent person in the whole universe.
Your happy wife.
2. Love letter to my husband on our anniversary
No matter how much your husband admires you, he has most likely forgotten about your anniversary. We, women, retrieve the slightest details of our family life, its most significant events and moments.
There is no need to appear mad and frustrated when this special date is about to arrive. Use our sample of a love letter to your husband on your anniversary and kindly remind him of this special date.
Here is an idea of how to write your love message:
My lifetime companion,
I appreciate every year of our faithful family life. I still treasure the day of our wedding in my memory as if it happened yesterday. I was thrilled back then. And I am pleased today since I can share my passion, thoughts, ups, and downs of life with you.
Someone has once said that every person is like a book. And you acknowledge what a bookworm I am! I love to study you like a book every minute, every day, every moment of our days together. It appears to me that this book should be over by now, yet when I turn over a page, I have no idea how many more pages I am left to read. It makes me grin to explore all the fascinating sides of your unique personality, enjoy each new character and fall in love with you repeatedly.
I am thankful to God that I have met you.
Happy anniversary to my husband and me,
Your caring baby.
3. Sample letter to husband on wedding day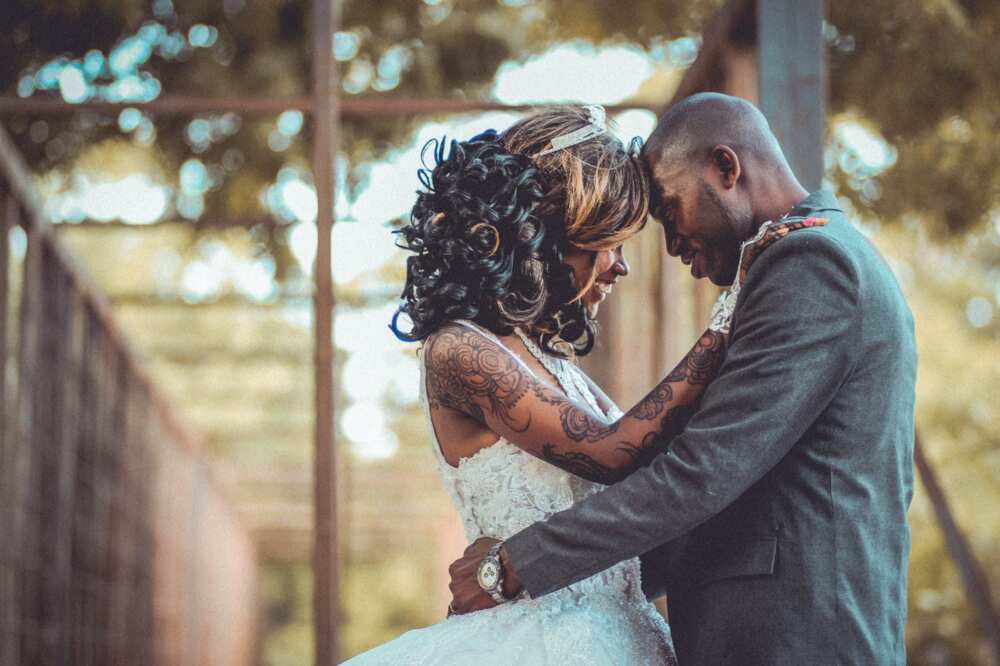 Most women dream about their wedding day since childhood. It is a fantasy that can one day come true. Unlike the beautiful part of humankind, most guys dread about this specific day.
If you believe that a love letter to your husband might change his attitude towards the most critical event in your life, look at our sample and implement this idea as soon as possible.
Here is what you can pen:
My one and only man, sweetheart, and best mate,
Our wedding day is crucial for me. I prefer to be a queen in your eyes. And I need my king to understand one matter. It is probably clear to you that I love you. Still, I desire to declare to always be in love with you thoroughly, today, tomorrow, and endlessly.
I envy to spend the remainder of my life with the most courageous, smart, playful and ideal man. You are my destiny. You are meant to become my husband and love me for the remainder of your life.
There is one commitment I have to give. I will evermore be by your side, in good days and at distressed times. When I am not around, my thoughts will be about you. There will still be a place in my heart for the only person in the whole world whom I respect and love so much.
Let us remember our wedding day because it is the official birth of our fantastic, friendly, minding and long-lasting relationship which is meant to end only in Heaven.
Love you,
Your darling wife.
4. Love letter to my husband on Valentine's Day
Every year millions of women and girls from all over the world think about Valentine's Day. The tradition to exchange special cards and write emotional letters is enjoyed by many of us.
Most messages on Valentine's Day are short. However, this doesn't mean that your heart is not in them. Even a short letter written to your partner can sound impressive, romantic and significant.
Here is a sample of a love letter to your mate on Valentine's Day:
My precious Valentine,
I swear I tried to stop imagining you today. But I failed. You are on my thoughts since 7 a.m. I am so thankful to God that we were acquainted, my dear husband.
You have filled my world with delight, millions of smiles, sweetest emotions and deepest sympathies. Your incredible sense of humor makes me laugh every day.
You should always remember how much I love you and how often I think of you.
Please, be my Valentine for the rest of my life!
5. Love letter to my husband just because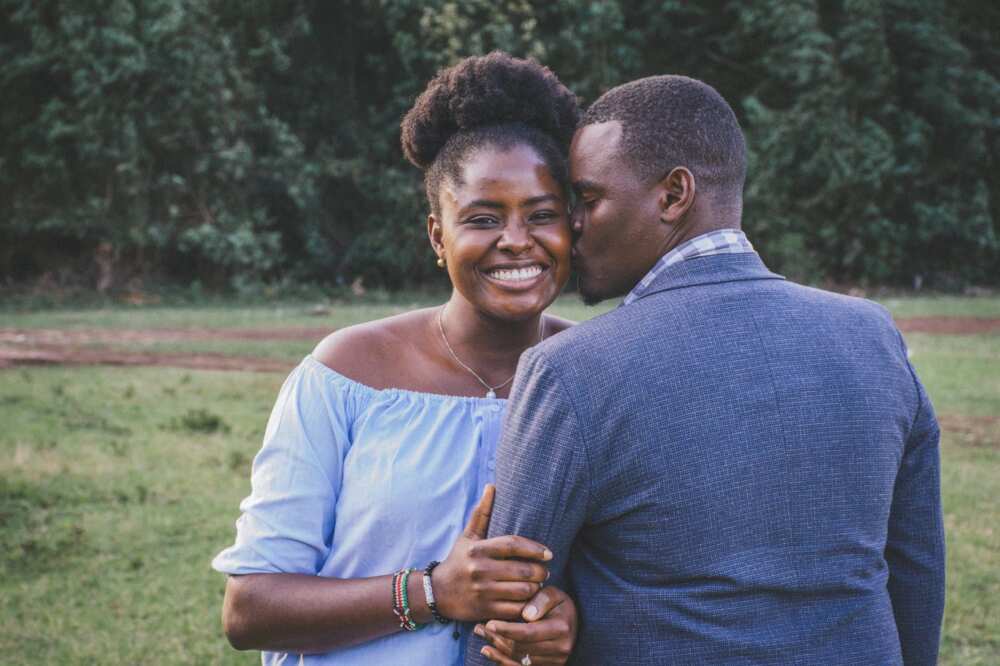 There are multiple cute forms on how to shout 'I love you' from your letter. Such sweet attention to your life companion can melt his heart. He will feel deep attachment towards you.
You can write your love letter for no reason, just because, and it should not be a fancy piece of writing. You do not have to compose a 10-page essay. There is no need to line your words into a poem. Just be yourself, express how much love you have for your spouse.
To supply you with some helpful ideas, here is a sample of what you can write:
Hi,
I desired to write this letter just because I miss you. My love overfills my soul. It is so comfortable to be around you. You are like a sip of wine that brings me into a good mood and lets me feel calm and peaceful.
I wish to feel your arms around me right here right now just because I feel lost without you. You are a significant part of my life. When I look into your eyes, I am sure that my heart accelerates its rhythm. It is an indescribable feeling of satisfaction and joy which I wish to last forever.
Missing you every moment,
Your precious lady
6. Sample letter to husband in prison
No one knows what happens to his or her life path around the corner. Some families have to go through the dark times, and jail is one of such situations. It is so important to support your second half in any case. A love letter to my husband in prison can be a great backing to help him feel needed.
Being isolated from the rest of the world is the worst punishment. You can support your man by writing a special message.
Here is a sample letter to a husband in prison that is full of tenderness and care:
My husband,
I cannot imagine how hard it is for you to spend every day of your life in isolation. I still love you and will always love you no matter what happens.
When we got married, we promised to support each other in the happy days and during the bad times. While I cannot hug you right now, I can send you a virtual kiss with my letter. I know you are strong-willed, wise and robust. You will get through this pain, and this horror will soon end.
Remember that someone is waiting for you,
Your true wife
7. Love letter to my husband in heaven
Most occasions for writing a 'love letter to my husband missing you' are amusing. But some moments can be sad. When your second half dies, you cannot stop thinking about him. Such feelings become an anchor that takes you to the bottom of sadness and unhappiness.
As time passes and your melancholy deepens, and you have no one around you to talk about the loss of your spouse, you can write a love letter to your husband in Heaven. There is no need to send this message. Burn it. Or hide it in a secret box. Or it can be torn into pieces later on. Some people find such a method of expressing their love and recollecting their memories a therapy to their heart.
Here is an example of your love letter to your second half in Heaven:
My darling,
It can still feel your perfume in our room. I still dream about our happy weekends, summer vacations and enjoyable holidays together. I cannot make myself clean the wardrobe and throw away your clothes. They evoke my memories of you.
I adore you so much. I embrace the times with you by my side. I remember every happy day when we were together, and I do not want to forget anything.
It is a pain to change my mind and understand that you are gone. You are now in Heaven. Even though I will love you forever, I perceive how important it is to let these thoughts go. I want you to be free from myself, my pain and sufferings.
I hope you are happy in Heaven. We will meet one day in the future, and the first thing I will say to you, 'I love you.'
Your alive wife.
At last but not least, we would like to share some ideas on how to sign your passionate letter:
Your sweet wife
Your adorable kitten
Your dearest lady
Yours forever, Emily (you should add another name)
Your happiest spouse
Your true sweetheart
Your loving wife
These are our 7 love letter to my husband samples that can be used to impress your beloved man. Just remember one thing. When you learn how to write a love letter to your husband, don't just follow one of our samples. Be yourself, be simple, be direct, and share your feelings in every line you add to your sweet message.
READ ALSO: Love messages for him
Source: Legit.ng