19 years after: Five facts to know about Nigeria's popular King of Money (Ezego)
In today's Nigeria, there are a lot of people who are considered rich and famous. Some of these people are celebrities while others like E-Money and Dilly Umenyiora are just businessmen. Just as there are wealthy Nigerians in the 21st century, the past generations had its fair share of millionaires and even billionaires. One of them was Victor Okafor.
Victor Okafor is a name that not many will remember upon an initial hearing. In fact, some may not even think the name special in any way. But once the name Ezego is added, then those of the past generations begin to not just remember, but to reminisce.
This young man popularly known as Ezego was one of the very few, influential and wealthy people of his time. Even more, he was relatively the youngest one to have so much money, popularity, affluence and reputation in the business scene.
For this reason, during his time, he was often referred to by many names. For one, he is referred to as the Eze Ego (King of Money) I of Ihiala aka Udu Bunch aka The Young Millionaire. The glorious rise and tragic fall of this great business tycoon is the focus of this article.
READ ALSO: Life and times of late mystery man Kolawole Olawuyi in 5 facts
1. His Background
Victor Okafor was an indigene of Uzoakwa, Ihiala in Anambra State. He was born on the 25th of December, 1964, and his story was a typical example of a rise from grass to grace. His primary school education was tt the Uzoakwa Primary School. But due to circumstances, but he was forced to drop out during his secondary school education at Abbot Boys' Secondary School, Ihiala He eventually has to go into business.
It was reported that his childhood was very traumatic as, although he was the firstborn, his own father was said to have disowned him because he was nabbed for being a member of a robbery gang that raided Onitsha traders.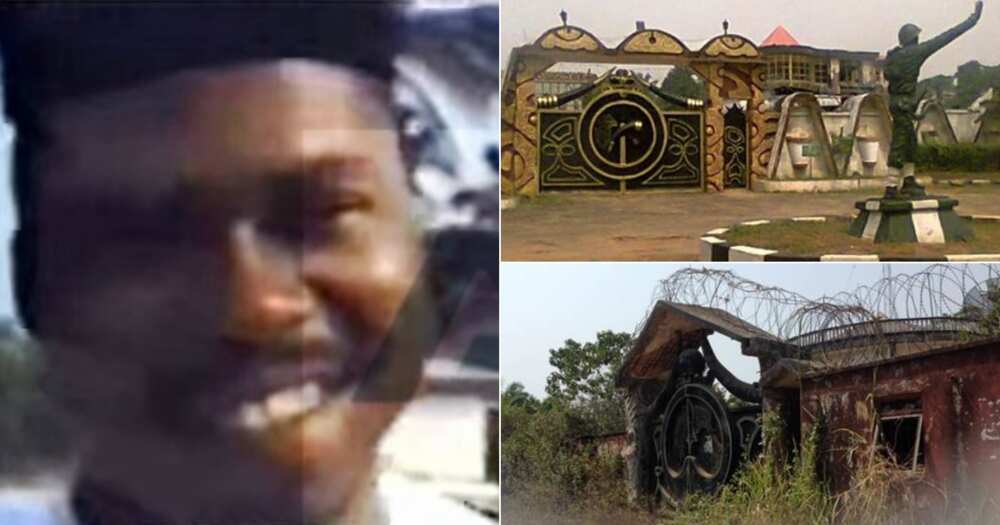 2. His Rise
To escape being imprisoned for his criminal activities, it was alleged that Ezego ran away to Umumeni Village. From this place, he went to Umuduru, his mother's village. However, things were hard at Umuduru. So, in 1989, he decided to move to Lagos where he joined someone who promised to train him.
Now, this was the area where things became grey. After staying in Lagos for a long while, nothing seemed to happen. Then all of a sudden, just like that, the name Ezego started spreading like wild fire. As it appears, he was already a multimillionaire and a very important person in the society.
Right in Lagos, he built the Ezego Shopping Complex on Allen Avenue which also had a branch in Abuja. Then, he had founded the Ezego Plaza on the Murtala Muhammed International Airport Road. From these spots, he managed and controlled one of the biggest electronics store in Nigeria. In fact, Victor Okafor had other companies all over. Some of them were Vic-Winners International Limited, Ezego Nigeria Limited, Ezego Holdings Limited, Vitex Zinc Co. Limited and Ezego Properties Limited.
Due to his strangely found wealth, Ezego was able to build several houses, villas and mansions all over the country. In fact, one of the houses was made of glass. In the year 1999, Ezego had a real estate outside Ihiala whose worth was about half a billion naira. The very big mansion which was used as his country home in Ihiala was worth another N500 million with the marble used for the walls imported from Italy.
That was not all, Victor had one of the largest private car garages in all of Africa. He was a great lover of cars. Thus, he was always purchasing the latest vehicles and keeping them in his garages at Ihiala and Lagos. In fact, his garage alone was valued at almost one billion naira. He once paid N14 million just to acquire just two posh cars: a Sedan Lincoln Continental Mark 8 and a Mercedes Benz R230 convertible from Moontrends. By the time he died, there were plenty state-of-the-art cars, 70 houses all over Nigeria and overseas just as there was over N10 billion naira in his bank account.
READ ALSO: NAIJ.com upgrades to Legit.ng: a letter from our Editor-in-Chief Bayo Olupohunda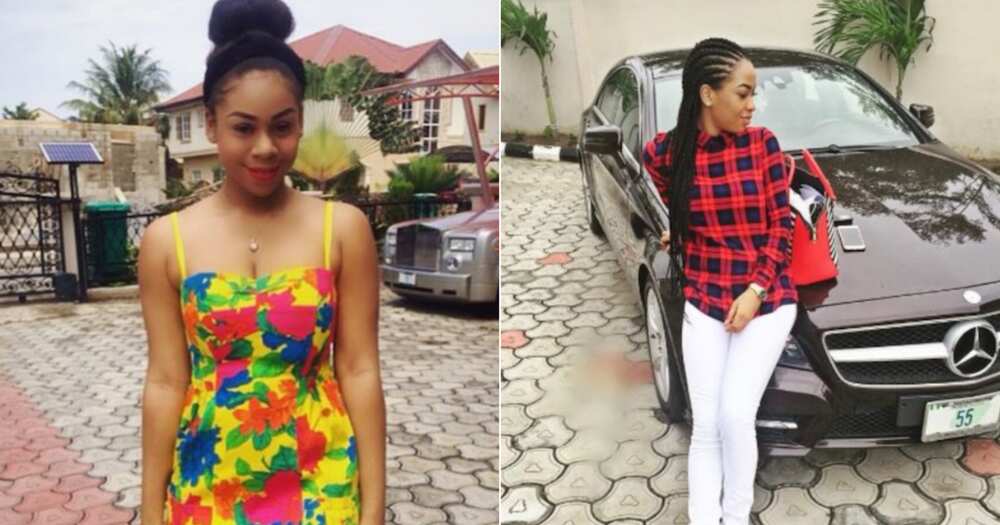 3. Love life and family
Due to his wealth and power, Victor Okafor Ezego got married to a pretty and fair princess named Laurita Nkechi. The lady who is from Akata in Imo State gave birth to eight children for the multimillionaire. However, Ezego's first son was from a woman of Japanese origin. Not only that, he also had kids by other women apart from his wife, Nkechi. Later in life, when Ezego died, a lot of controversy erupted amidst his family members.
PAY ATTENTION: Get your daily relationship tips and advice on Africa Love Aid group
4. His Death
Although Ezego's life was very mysterious and controversial, his death was even more so. The staggeringly rich man died on December 25, 1999 at the age of 34. As was his normal tradition, he prepared to go to his hometown in Ihiala where he would bless many people with bounties and impress people with his wealth. Before going home, Ezego was known to visit Afrikan Shrine where he met with Femi Kuti in order to ensure a successful trip.
Ezego would have normally taken a flight from Lagos to Enugu, and then, take a convoy all the way to Ihiala. But probably due to the rate of air crashes, he decided to drive all the way there. The Cherokee car which Victor took had a hitch along Lagos Ibadan Expressway, and then, totally broke in Asaba.
It was reported that fearing that the car would be stolen, he refused to leave it behind. Rather he used a Lexus car to tow it all the way. Two kilometres to Ihiala, Ezego ran into a pothole, and mistakenly, he stepped on his brakes. This caused the Cherokee car that was being towed to hit his own Lexus car, and just like that, Ezego and the car tumbled into a ditch where he was massively injured on his head.
Efforts were made by the convoy to rescue him after which he was taken to a hospital (to which he had earlier donated N15m). Because of his internal bleeding and the deep extent of his wounds, he could not be rescued in the said hospital. His family members suggested that he be taken to an advanced hospital in Port-harcourt. On the way to PH city, Ezego allegedly died a blurry, unconscious sort of death.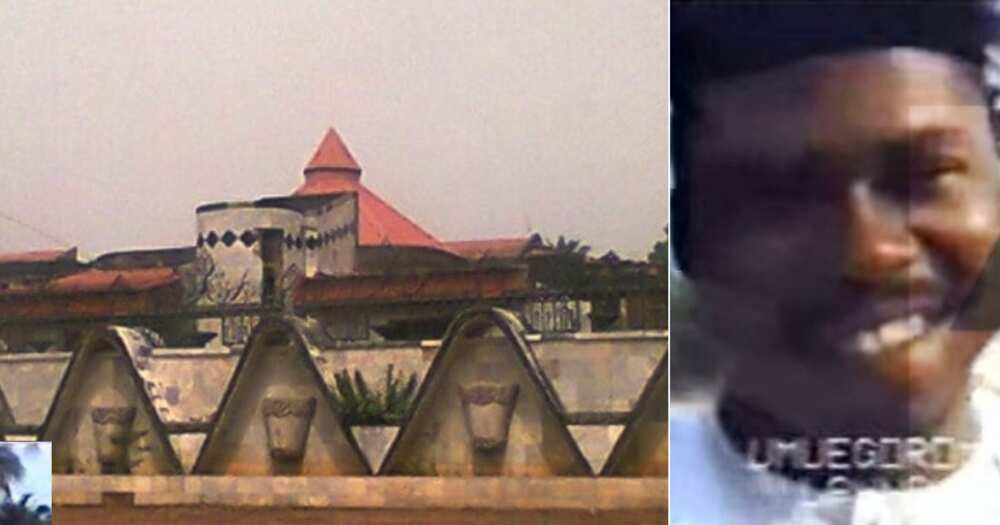 PAY ATTENTION: Read best news on Nigeria's #1 news app
5. After his death
Ezego's death did not just come and go like that. It birthed a lot of other strange and mysterious events. For one, all the houses and big cars owned by the multimillionaire have been damaged and left abandoned over time so that it would be impossible to recognise that a rich man had once owned them.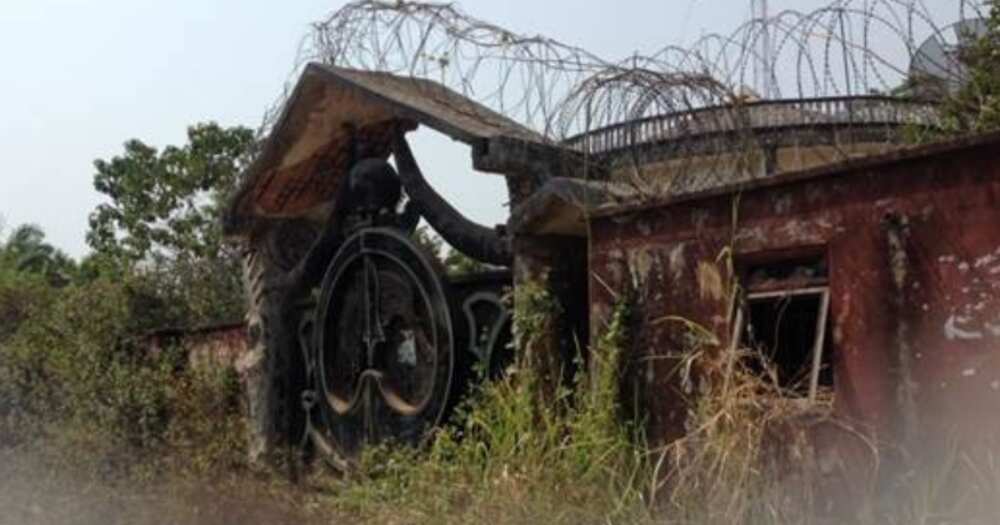 Then, there was the fact that Nkechi, widow of Ezego, got married to the family lawyer. It is also not known how the properties owned by the late affluent man was spent. As if that was not enough, Barnabas Igwe, the person who had carried out the will, was reportedly killed alongside his wife, Abigail on September 2, 2002.
This was barely three years after Ezego's demise. Because of this, nobody was willing to read his will, and thus, the beneficiaries of his properties up till the year 2006 were not known. Although police agencies have been summoned to investigate these complicated controversies (especially with regards to his wife and a police accomplice), their investigations have never yielded any result.
Recently, Legit.ng told the story of Gbenga Adeboye, the late humour merchant whose laughter filled life is still remembered by many around the world.
NAIJ.com (naija.ng) -> Legit.ng We have upgraded to serve you better
Top 5 coolest facts about the Igbo people | Legit TV
Source: Legit.ng